10 best things to do this weekend in Las Vegas, May 19-21, 2017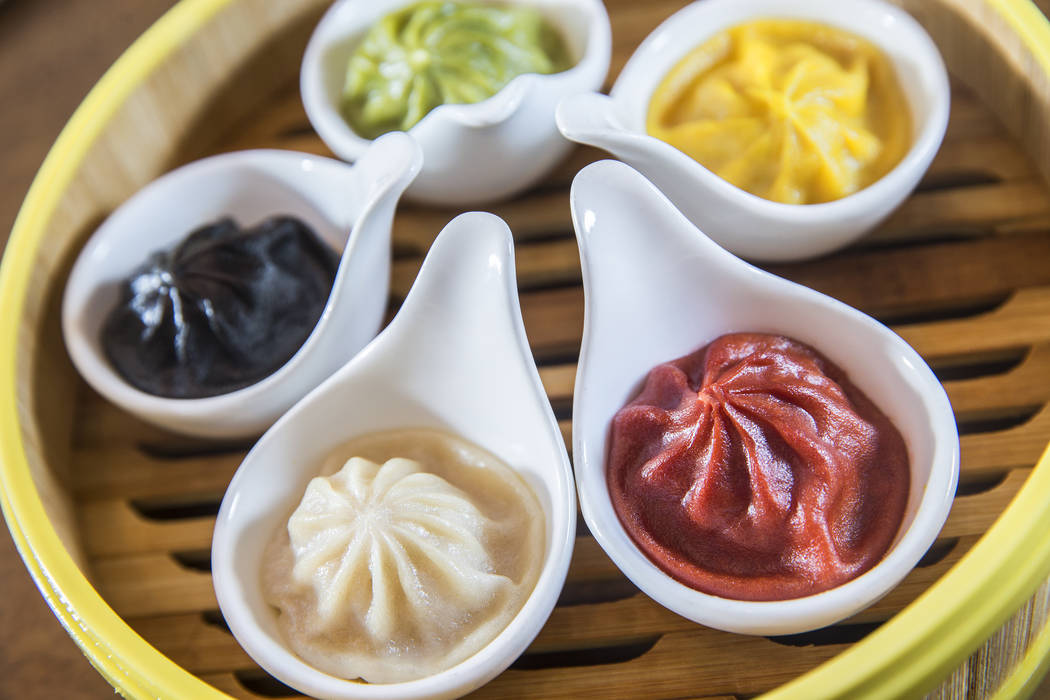 It's show time, Las Vegas! Dozens of performers are descending on the Strip this weekend for the Billboard Music Awards at T-Mobile Arena. While you'll need to watch the show at home, you can join the festivities at the show's pre- and after-parties at Vegas nightclubs.
Downtown, the inaugural Crapshoot Comedy fest is bringing big name comedians and lesser-known podcast hosts together for a weekend of stand-up.
Local actors will take over Spring Mountain Ranch for Super Summer Theatre's first show of the season, "Oklahoma!"
Here are our top 10 picks for what to see, eat and do this weekend in Las Vegas.
Grab a bite
The Lucky Dragon's hot spot for dim sum is the Pearl Ocean restaurant, which revels in the cuisine. The fact that carts aren't employed is understandable if only for the fact that Pearl Ocean offers nearly 100 dim-sum dishes. Try the Five Guys Xiao Long Bao, a collection of soup dumplings including a yellow turmeric skin with crab roe filling and a natural flour skin with juicy pork filling. Read more here.
Five Guys Long Bao Benjamin Hager Las Vegas Review-Journal
Las Vegas chefs are using strawberries in numerous offbeat ways — pickling them, dehydrating them and drying them and grinding them into powder. It's all in an effort to make the most of their familiar flavor. John Courtney, culinary director for Simon Hospitality Group, also uses strawberries in a dessert he serves at Carson Kitchen, but he dehydrates them. His honey cheesecake with lavender crust is also topped with strawberry-liqueur coulis. See more strawberry dishes here.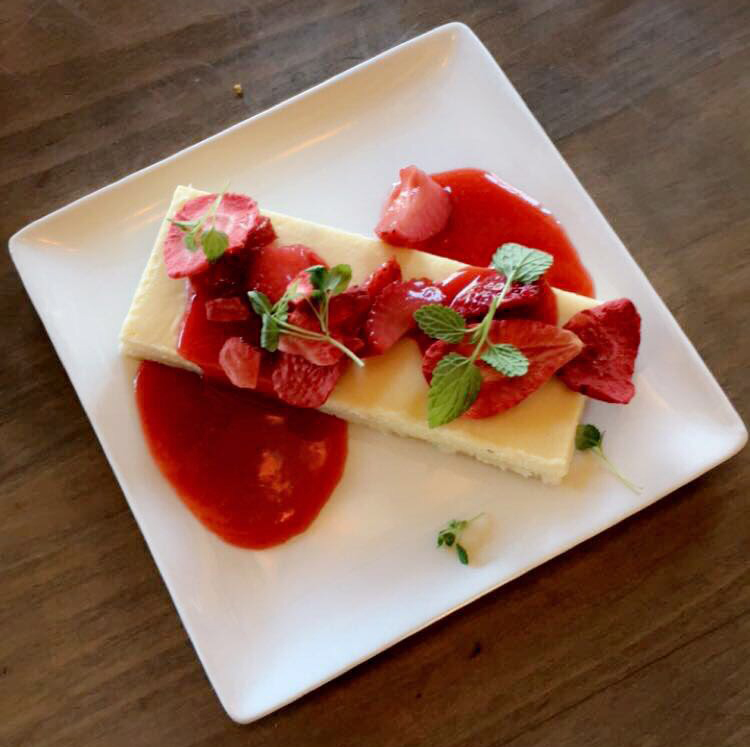 Honey Lavender Cheesecake at Carson Kitchen. Janna Karel Las Vegas Review-Journal
Get a drink
This light Tony Abou-Ganim creation is perfect for sipping outside in nice weather. So if you want to try a Summer Swizzle at Libertine Social, take it to the patio. Learn how to make the drink here.
Summer Swizzle cocktail at Libertine Social. Chitose Suzuki Las Vegas Review-Journal
Rock Out
Even if the word "jazz" is in there somewhere, there's no law that you have to sit on a blanket and sip wine at the Clark County Government Center Amphitheater, 500 S. Grand Central Parkway. Not when Saturday's "Jazz in the Park" attraction is keyboardist Cory Henry and the Funk Apostles, getting you on your feet with the gospel of rhythm. Veteran Las Vegas groovesters Home Cookin' open the free show at 7 p.m. See the Jazz in the Park schedule here.
Halsey Harkins, left, with her group during sound check in the Jazz in the Park Concert Series. Erik Verduzco Las Vegas Review-Journal
See a show
How does a hidden-camera show make the jump to a live stage where everyone is in on the joke? Before they were TruTV's "Impractical Jokers," this quartet of pranksters were an improv troupe called The Tenderloins. They combine that experience with backstage stories and plenty of video clips for the "Santiago Sent Us" tour at 8 p.m. Friday in the Ka Theatre at the MGM Grand. Tickets are $43.59 to $65.39; call 800-745-3000.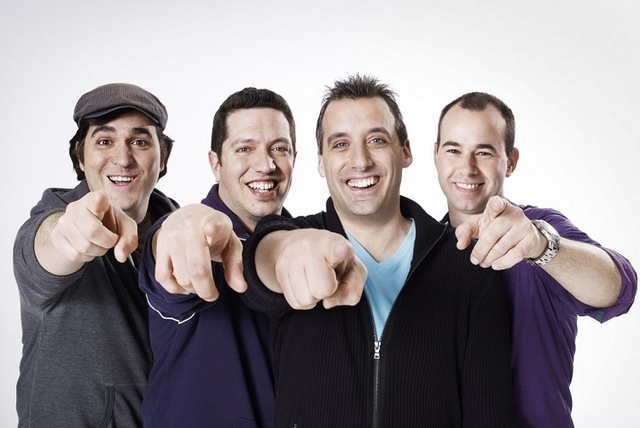 "Impractical Jokers" Courtesy
Catch a movie
In 2104, 10 years after the events of "Prometheus" and 18 before what's become accepted as the time frame of "Alien," the colony ship Covenant is en route to the far reaches of the galaxy and Origae-6, the new home for its 2,000 passengers. "Alien: Covenant" takes a good 45 minutes to get going. Without giving away too much, "Alien: Covenant" directly connects "Prometheus" to "Alien," providing closure to the prequel's story in a way that its ending never did. See the full review here.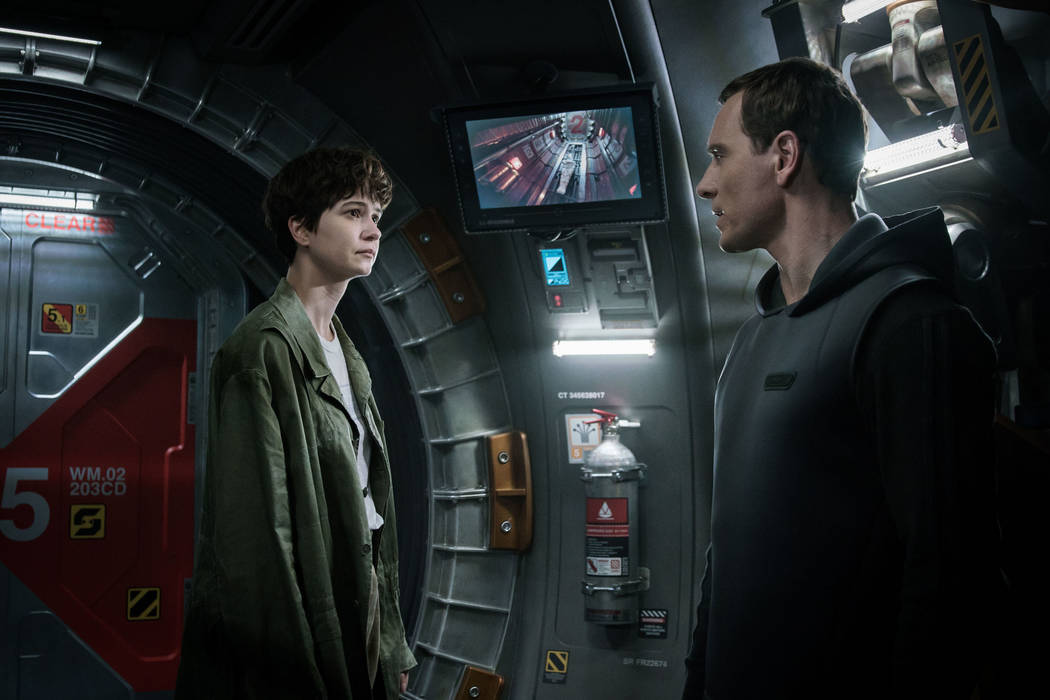 Katherine Waterston and Michael Fassbender star in Alien: Covenant. Twentieth Century Fox

Stay in
Robin Holabird, author of "Elvis, Marilyn and the Space Aliens: Icons on Screen in Nevada," found that filmmakers appreciated the diversity of Nevada, where anything from snow-covered mountains to blue lakes to busy cities and, of course, casinos can be ordered up like a bucket of concession-stand popcorn. This weekend, settle in with a movie that was filmed right here in Nevada. Read more about the Silver State on the silver screen here.
Crapshoot Comedy Festival
You don't have to make an all-in commitment to the Crapshoot Comedy Festival, a first-year venture bringing a lot of stand-ups who don't usually work on the Strip to several Fremont Street venues. Each show is on sale individually, including live podcasts ("Bertcast," "About Last Night"). A rare Las Vegas set by Tig Notaro headlines Saturday's "Nasty Women," which benefits the ACLU, at 9 p.m. Saturday at Fremont Country Club. Tickets for that one are $35 at ticketfly.com. Find out more about Crapshoot here.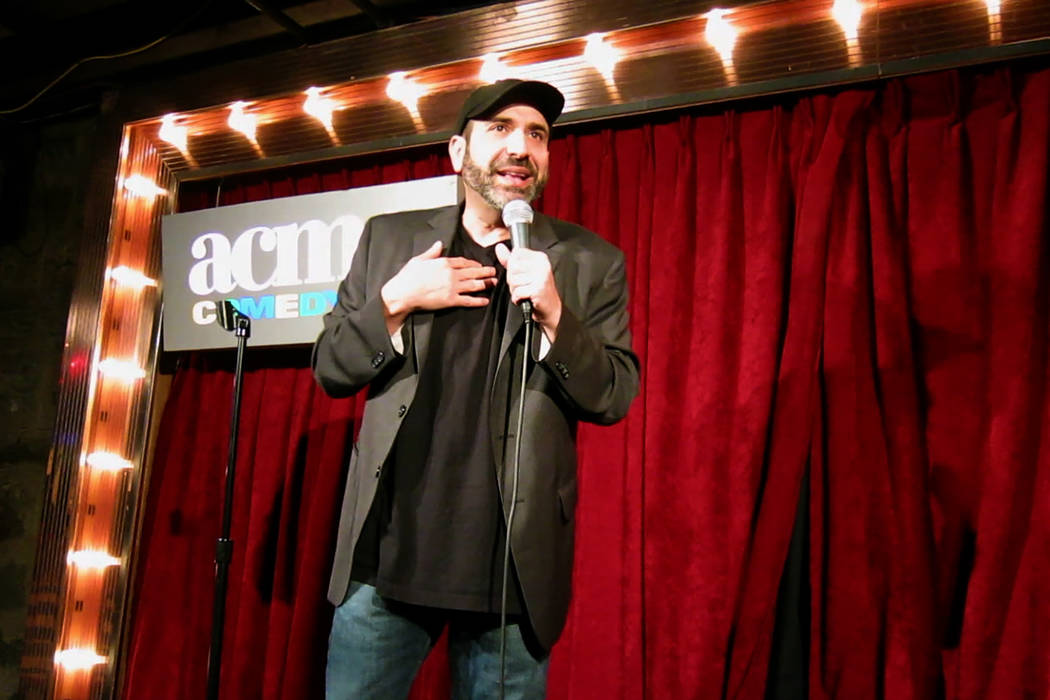 Dave Attell (Comedy Central)
Super Summer Theatre
For the first time, Super Summer Theatre's season opener — this year, a staged concert version of the Rodgers and Hammerstein classic "Oklahoma!" — is sold out, except for a few night-of-performance tickets available at the gate. See Super Summer Theatre's first show of the season at 7:05 p.m. Friday and Saturday and Spring Mountain Ranch State Park. Read more about "Oklahoma!" and see the full show schedule here.
Billboard Music Awards
The Billboard Music Awards returns to T-Mobile Arena at 5 p.m. Sunday with a slew of performances such as Celine Dion singing "My Heart Will Go On," Miley Cyrus performing her single "Malibu" and Nicki Minaj is slated to have multiple guests for "No Frauds." Other performers include Imagine Dragons, Bruno Mars, The Chainsmokers, Lorde, Sam Hunt, Ed Sheeran and Halsey. Catch the show on ABC at 8 p.m. Learn more about Billboard performances here.
Drake will perform at the Billboard Music Awards after-party at Hakkasan on Sunday. Doors open at 10:30 p.m. at the MGM Grand. General-admission tickets start at $75 .
Jewel Nightclub is hosting the pre-party featuring PartyNextDoor on Friday.
Local pools
Many Las Vegas pools have been revamped for the 2017 summer season. And most of them offer free admission for locals. As we begin to acclimate ourselves to another triple-digit season, soak up some sun and dive into a colorful cocktail at Citrus Grand Pool Desk at the Downtown Grand or Foxtail Pool at SLS. See more locals-friendly revamped pools here.
Foxtail Pool at SLS
Contact Janna Karel at jkarel@reviewjournal.com. Follow @jannainprogress on Twitter.