107 Skylounge's Angry Cucumber is a raw in-your-face cocktail — VIDEO
September 7, 2017 - 4:09 pm
Updated September 9, 2017 - 6:11 pm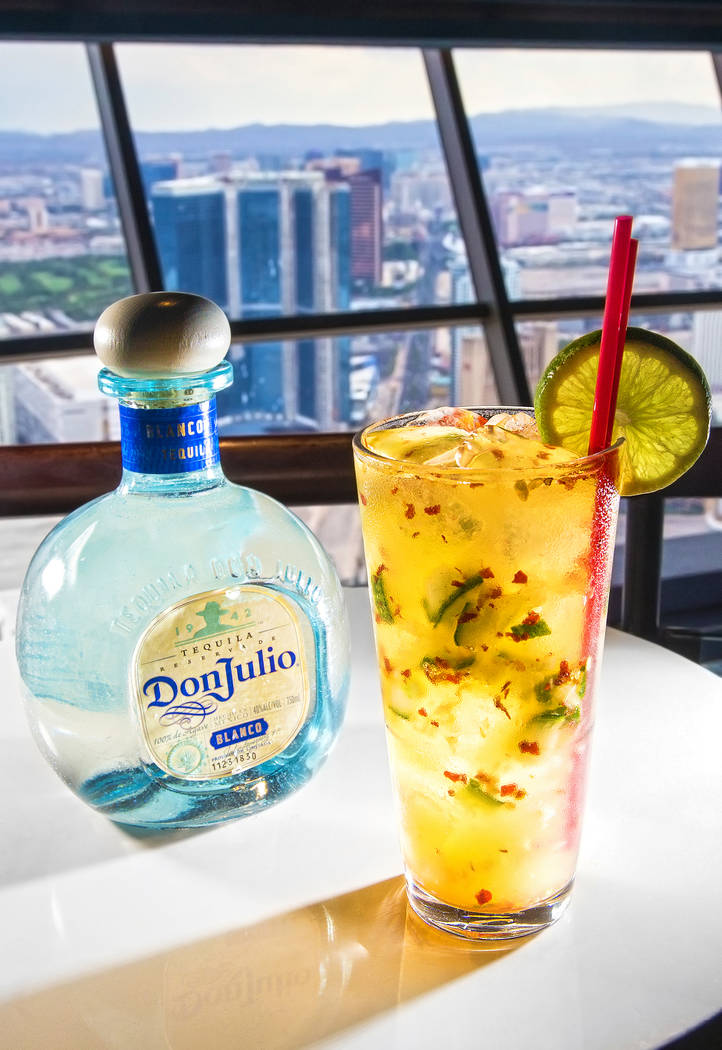 It's a bold move to spice up the sharp bite of tequila with a raw in-your-face, spice-like chili flakes. But a touch of sugar and the coolness of cucumbers temper the aggression of those two main flavors just enough to make the Angry Cucumber at 107 Skylounge at the Stratosphere an enjoyable end-of-summer treat.
Ingredients
Heaping bar soon of fresh chopped cucumber
■ 1/2 ounce fresh-squeezed lime juice
■ 1/2 oz. simple syrup
■ Several shakes of red chili flakes
■ 2 oz. Hornitos tequila
■ Soda water
Directions Lightly muddle chopped cucumber and chili flakes in lime juice and simple syrup. Add tequila and ice. Shake to mix thoroughly. Pour into collins glass. Top with soda water if necessary. Garnish with cucumber.