2 Chainz bringing 2 of his favorite dishes to the Strip
Updated September 29, 2023 - 7:29 pm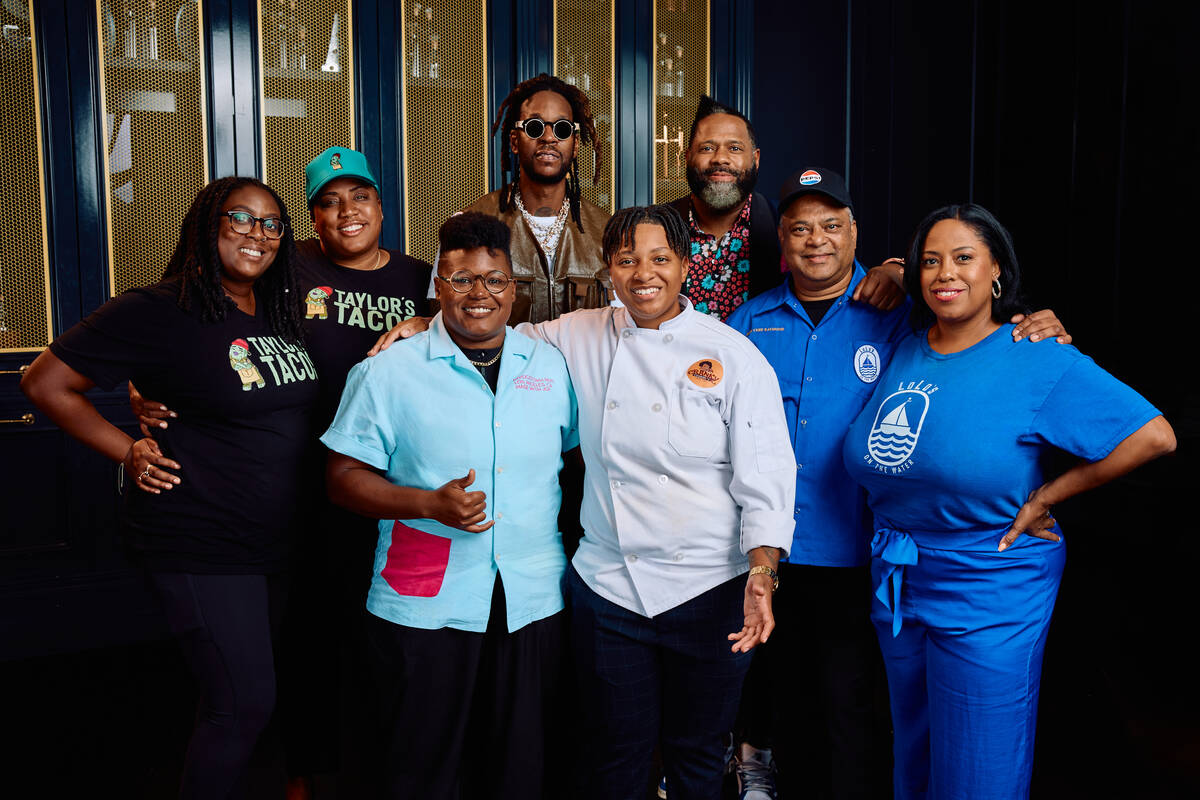 In October, folks in Vegas can eat like 2 Chainz.
The Grammy Award-winning MC and founder of Esco Restaurant & Tapas is bringing his blackened salmon alfredo and a special cocktail creation to Libertine Social in Mandalay Bay and Public House in Luxor. The limited-time items are part of the Pepsi Dig In Restaurant Royalty Residency, which returns to the Strip properties this year.
Pepsi Dig In is a platform designed to drive access, growth and awareness to Black-owned restaurants. The residency features dishes from Esco and five other Black-owned restaurants across the country. The dishes will be served at Libertine Social and Public House.
"Opportunities for this kind of exposure in Vegas can be life changing for businesses. It's great to see brands like Pepsi Dig In and MGM put the power of their platforms behind these talented Black entrepreneurs, and it's a privilege to be among them," 2 Chainz said.
Esco, which has four locations, and Cranky Granny's Sweet Rolls of Pflugerville, Texas, kick off the residency Saturday, with Cranky Granny serving a churro cinnamon roll with cream cheese glaze. Esco and Cranky Granny's portion of the residency runs through Oct. 27.
Taylor's Tacos of Chicago serves its street-inspired tacos from Oct. 28 through Nov. 24. Blk Swan of Baltimore sends out its risotto with shrimp, scallops, Maryland jumbo lump crab, white wine and a jab of sambal heat from Nov. 25 through Dec. 15.
Lolo's on The Water, of New York City, takes up the residency from Dec. 16 through Jan. 12 with an island barbecue beef platter showcasing achiote-glazed beef shank, Johnny cakes and honey rum-glazed plantains.
Rashida Holmes, owner of Bridgetown Roti in Los Angeles and a 2023 James Beard Awards finalist for Emerging Chef, closes out the residency Jan. 13 through Feb. 6 with her curry channa doubles, which feature Trinidadian bara flatbread filled with curry chickpeas, cucumber chutney, lime and tamarind sauce.
For more information, visit pepsidigin.com and follow @pepsidigin on Twitter, Instagram and Facebook.
Contact Johnathan L. Wright at jwright@reviewjournal.com. Follow @JLWTaste on Instagram and @ItsJLW on X.