3 Las Vegas finalists fail to win in 2023 James Beard Awards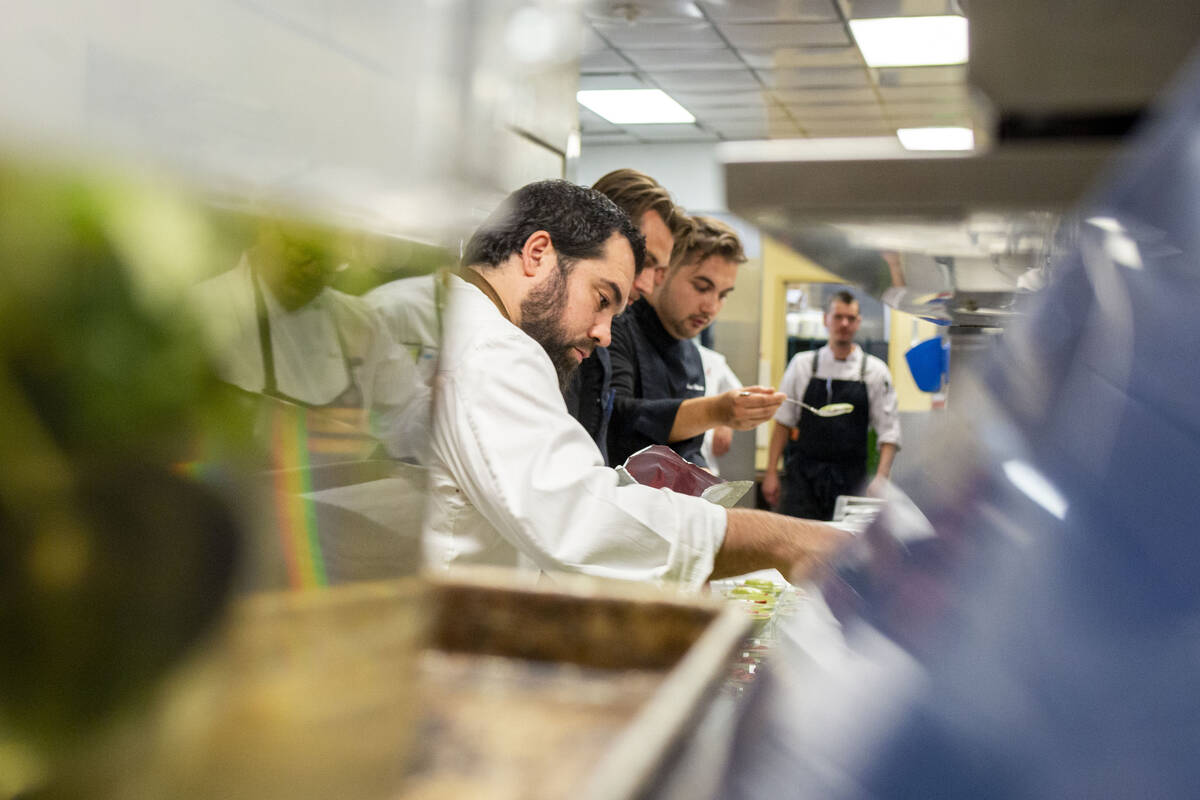 In the 2023 James Beard Foundation Awards, the Oscars of the food world, Las Vegas had one of its best showings in years, with three finalists named. But at the awards ceremony Monday at the Lyric Opera in Chicago, none of the Vegas finalists won the categories in which they were nominated.
Chef Oscar Amador of Anima by EDO, a Spanish-meets-global restaurant in southwest Vegas, and chef Kaoru Azeuchi of Kaiseki Yuzu, a kaiseki restaurant in Chinatown, were nominated for Best Chef: Southwest, which Andrew Black of Grey Sweater in Oklahoma City won.
Chef Saipin Chutima of Lotus of Siam in Vegas tied for the win in this category in 2011.
Garagiste Wine Room, a downtown destination with a breathtakingly broad selection of pours, was a finalist for Outstanding Bar, a national category in which Garagiste competed with spots across the U.S. Bar Leather Apron in Honolulu won the category.
In 2020, Vegas writer Kim Foster (kiminthewest.com) won a journalism Beard Award for best long-form personal essay.
Chef Yip Cheung of Red Plate in The Cosmopolitan of Las Vegas and chef Jimmy Li of ShangHai Taste, who were named semifinalists in the Best Chef: Southwest category in January, did not move on to the finalist round.
Contact Johnathan L. Wright at jwright@reviewjournal.com. Follow @JLWTaste on Instagram and @ItsJLW on Twitter.