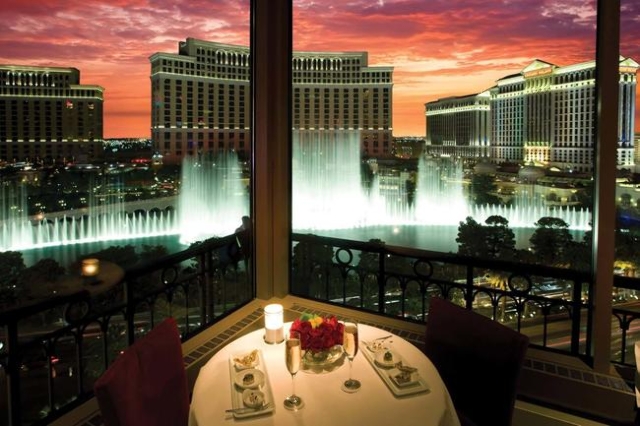 Open Table, an online restaurant reservation provider that's part of the Priceline Group, named four Las Vegas restaurants among its 100 most romantic restaurants in America.
The list, released Monday as Valentine's Day approaches, includes:
Alize at the Palms

Eiffel Tower restaurant at Paris Las Vegas

Michael's at the South Point
In a statement, Open Table said the awards reflect the combined opinions of more than 5 million restaurant reviews submitted by verified Open Table diners from Dec. 7, 2014, to Dec. 6. The reviews covered more than 20,000 restaurants in all 50 states and the District of Columbia.
Open Table said it included all restaurants with a minimum "overall" score and number of qualifying reviews for consideration. Qualifying restaurants scored and sorted according to the percentage of reviews for which "romantic" was selected as a special feature.
Finf Matthew Crowley on Twitter @copyjockey