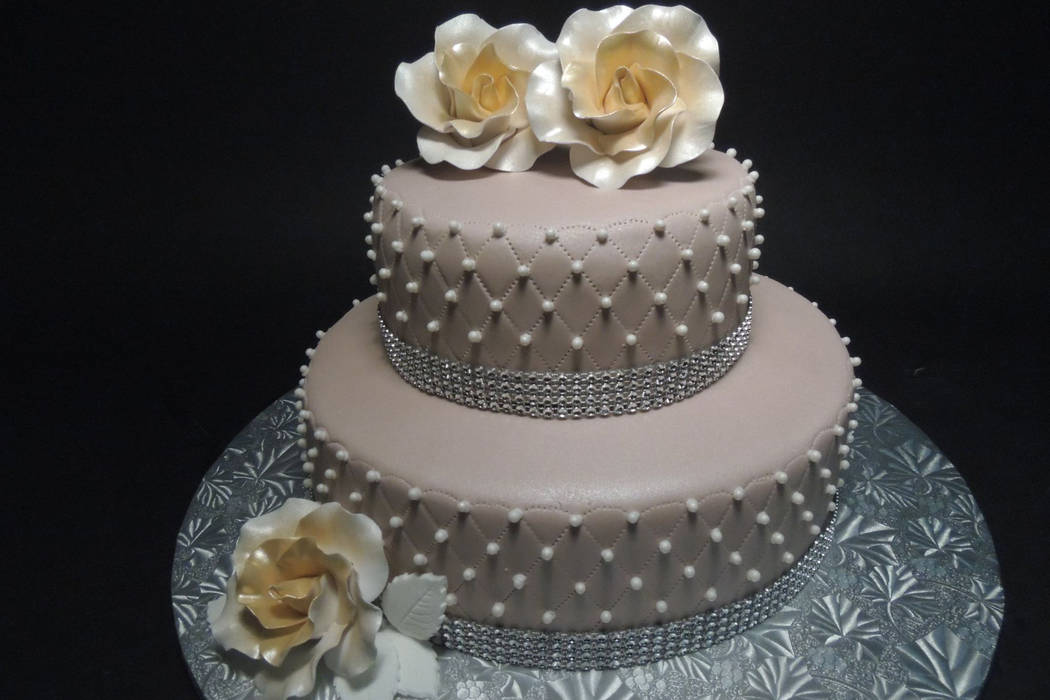 Freed's Bakery
Freed's is an oldie but a goodie, in business for more than a half-century and offering all manner of cakes. Those would include wedding cakes, birthday cakes, Las Vegas cakes and cakes for every conceivable life event — even "dessert cakes" such as strawberry shortcake, German chocolate and almond and amaretto.
Freed's Bakery, 9815 S. Eastern Ave., 702-456-7762, freedsbakery.com
Nothing Bundt Cakes
Yup, they sell nothing but Bundt cakes, and this Las Vegas-born chain does such a spectacular job they've grown nationwide. Their cakes come in five sizes in up to 10 flavors, including seasonal ones, with two frosting styles.
Nothing Bundt Cakes, 5765 Centennial Center Blvd. and three other valley locations, nothingbundtcakes.com
Gimme Some Sugar
This Henderson bakery says they're inspired by "the glitz and glamour of Las Vegas," and it shows in their cakes. Many of them look nothing like cakes at all, and they seem to be quite popular with celebrities visiting the Strip. The flavors and fillings are as intriguing as the designs.
Gimme Some Sugar, 665 S. Green Valley Parkway, Henderson, 702-726-0936, gimmesomesugarlv.com
Pastry Palace
Whether you want a cake that looks like a couple of pieces of Louis Vuitton or something more suited to an average budget, Pastry Palace can do it. Just name your design, and there's a good chance they can come through with it.
Pastry Palace, 4523 W. Sahara Ave., 702-251-1555, pastrypalacelv.com
Manan Bakery
Manan's wedding cakes are simply exquisite — but even their "everyday" cakes are something special, such as chocolate with basket-weave icing or tiramisu with ladyfingers lining the outer edge. And there are birthday cakes to match nearly any interest, such as a basketball complete with net.
Manan Bakery, 6620 W. Flamingo Road, 702-733-4000, weddingcakesbakery.com