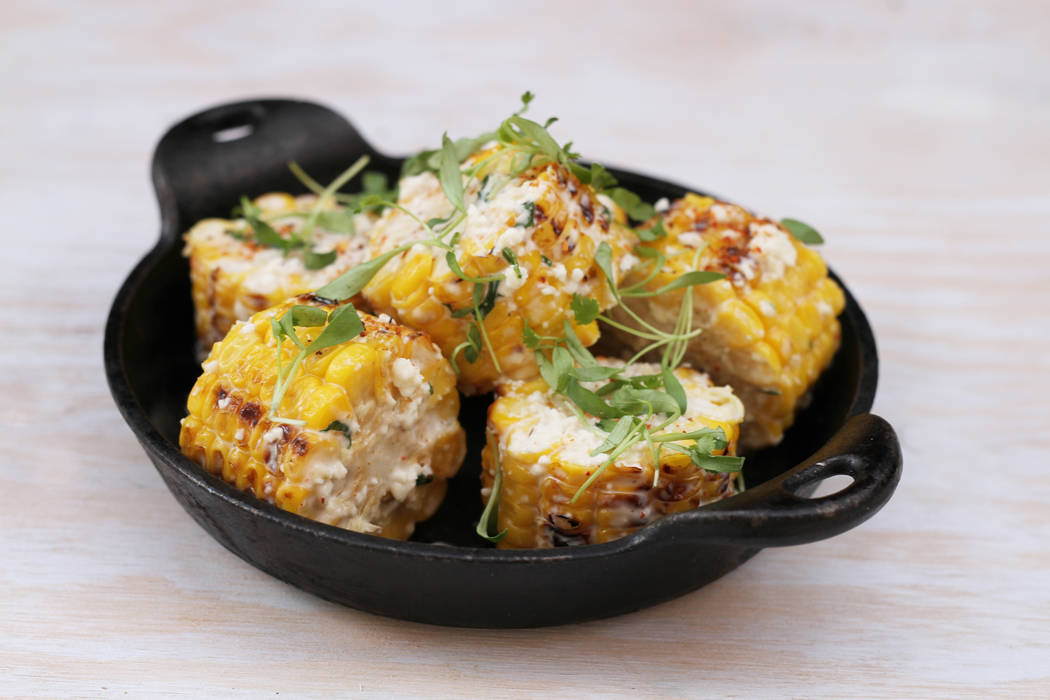 New spring dishes at Lazy Dog
Street Corn Wheels — a twist for those who'd rather share that ear of corn — are among the new spring menu items at Lazy Dog Restaurant & Bar in Town Square and at Downtown Summerlin. Also among the additions are a burrata and roasted beet salad, grilled salmon sandwich with peanut-sesame slaw and a house-made barbecue veggie burger with jack cheese and fried onions.
Ellis Island turns 50
Ellis Island Casino will celebrate its 50th anniversary Saturday with food specials, including the ham sandwich and chili that were the first dishes served in its restaurant.
Topgolf's new dishes
The Spring Meatball Platter, the winning dish in a competition of eight Topgolf chefs from across the United States, is on the menu at the local Topgolf at the MGM Grand. It's chicken and lamb meatballs with arugula, shredded carrots, pickled onions, honey balsamic vinaigrette and tzatziki sauce, $14. Other new dishes include a toast trio and an ahi tuna and crab poke bowl.
Social hour menu
Blue Ribbon at The Cosmopolitan of Las Vegas has introduced a new social hour menu, served in the bar and lounge from 5 to 6:30 p.m. Sundays through Thursdays. Menu items include a pu pu platter with barbecued chicken wing, pork spare rib, sesame shrimp, fried oyster, chicken skewer and duck egg roll, $16, and teriyaki meatball skewers, $10. Beer, wine and specialty cocktails are $7 to $10.
Seasonal beer pass
Tom's Urban at New York-New York has introduced a seasonal beer pass, particularly suited to Vegas Golden Knights fans. It provides $3 off every two-handled 40-ounce beer, with a free mug after 10 punches.