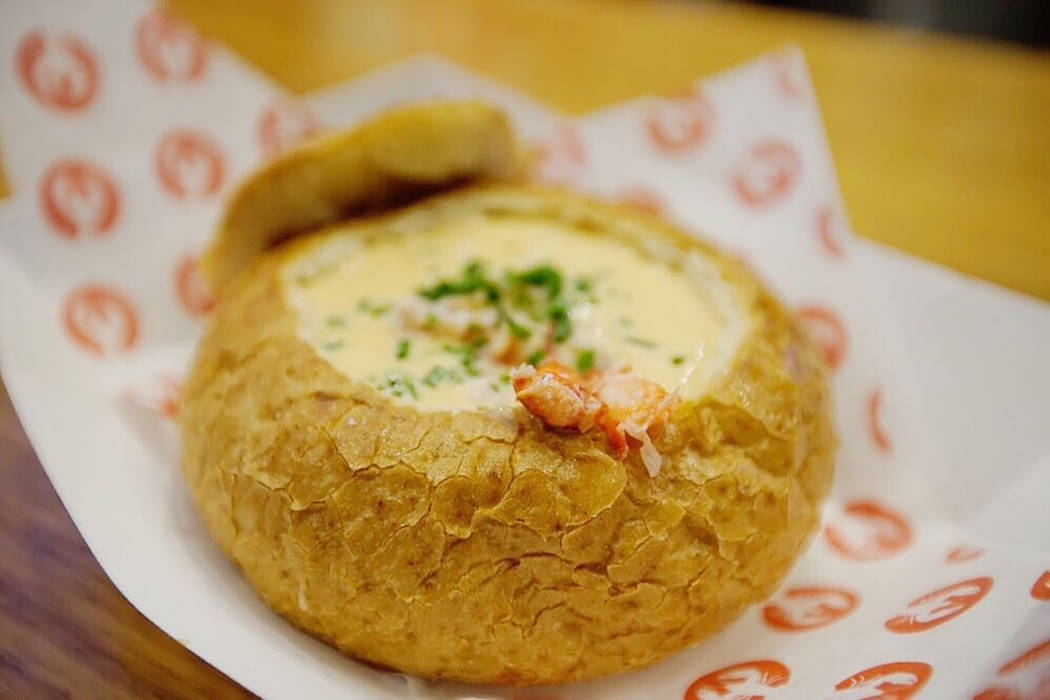 Restaurant Guy Savoy
Guy Savoy likes to repeat an explanation of his signature truffle artichoke soup first offered by one of his customers. The artichoke, the patron stated, represents the chef's modest origins, the truffle his quest for excellence and the accompanying brioche, his childlike soul. Whatever the symbolism, the combination is delicious.
Caesars Palace, 702-731-7286, caesars.com
District One Kitchen & Bar
This Chinatown hot spot offers nine versions of the Vietnamese classic pho. But the lobster version, which arrives at your table with a beautiful 1½-pound lobster almost crawling out of the bowl, has become its signature for its stunning look and delicious flavor. Have no fear; it's not only been cooked, but cut into easy-to-eat pieces.
3400 S. Jones Blvd., 702-413-6868, districtonelv.com
Andre's Bistro & Bar
Few people make classic French dishes with the kind of attention to detail that chef Andre Rochat demands of his staff. His French onion soup is a perfect example, centering around a "white" beef stock made from brisket and knuckle bones that takes 24 hours to prepare.
6115 S. Fort Apache Road, 702-798-7151, andresbistroandbar.com
Blue Ribbon
Finding a good bowl of matzo ball soup isn't easy in Las Vegas. Finding one on the Strip is even harder. Fortunately, Bruce and Eric Bromberg offer their family recipe at their recently revamped Cosmopolitan restaurant.
The Cosmopolitan of Las Vegas, 702-698-7880, cosmopolitanlasvegas.com
Lobster Me
While finding good white clam chowder in Las Vegas can be a challenge, finding it served in a sourdough bread bowl is even tougher. Fortunately, Lobster Me offers that, with the bonus of being able to add large chunks of lobster meat.
Grand Canal Shoppes at The Venetian, 702-912-0777, lobsterme.com; also at Miracle Mile Shops at Planet Hollywood