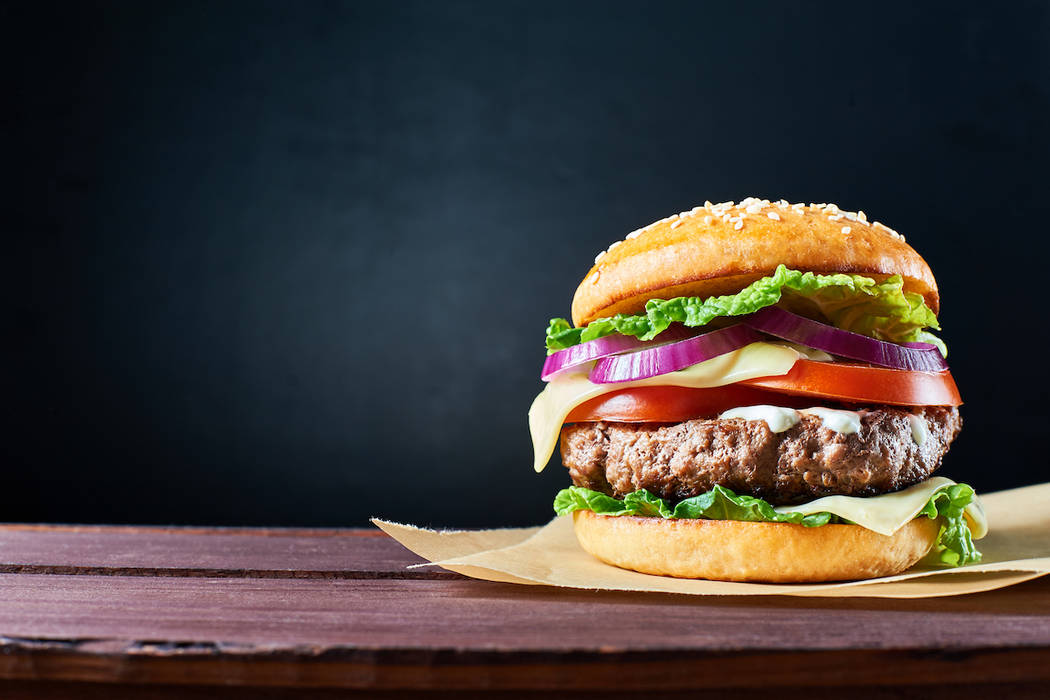 Thank you, Louis Lassen. If not for the genius of the New Haven, Connecticut, restaurateur, Sept. 18 would be an ordinary day.
But because of Lassen, we get to celebrate National Cheeseburger Day today. Lassen is credited with being the father of the hamburger after creating a masterpiece back in 1900. So we slap some cheese on a patty and celebrate.
With today's special holiday in mind, here are five unique cheeseburgers to try in Las Vegas:
"Burger Waffle" at Waffle Bar
Hold the bun. Waffle Bar's take on the classic dish features a hamburger slapped between two waffles.
"Buta" Burger at Fuku Burger
The "Buta" at Chinatown's Fuku Burger features applewood-smoked bacon, American cheese, pickled red onions and red ginger, Japanese barbecue sauce and wasabi mayo.
"Holy Davoli" Burger at Metro Diner
You're going to want to come hungry for this one. The "Holy Davoli" burger features a half pound of Angus beef topped with lettuce slaw in between two grilled cheese sandwiches that are stuffed with American cheese, tomatoes and cherrywood-smoked bacon.
"Peanut Butter Crunch Burger" at Michael Mina's Pub 1842
Located inside the MGM Grand, Michael Mina's Pub 1842 serves up a cheeseburger that features an array of unlikely combinations: bacon jam, potato chips, pimento cheese and, of course, peanut butter.
"Royale with Cheese" at Cornish Pasty Co.
A twist on the classic cheeseburger, the "Royal with Cheese" pasty features french fries, grilled onions, mushrooms, bacon, cheddar and Swiss cheese and a side of ranch, thousand island, ketchup or barbeque sauce.