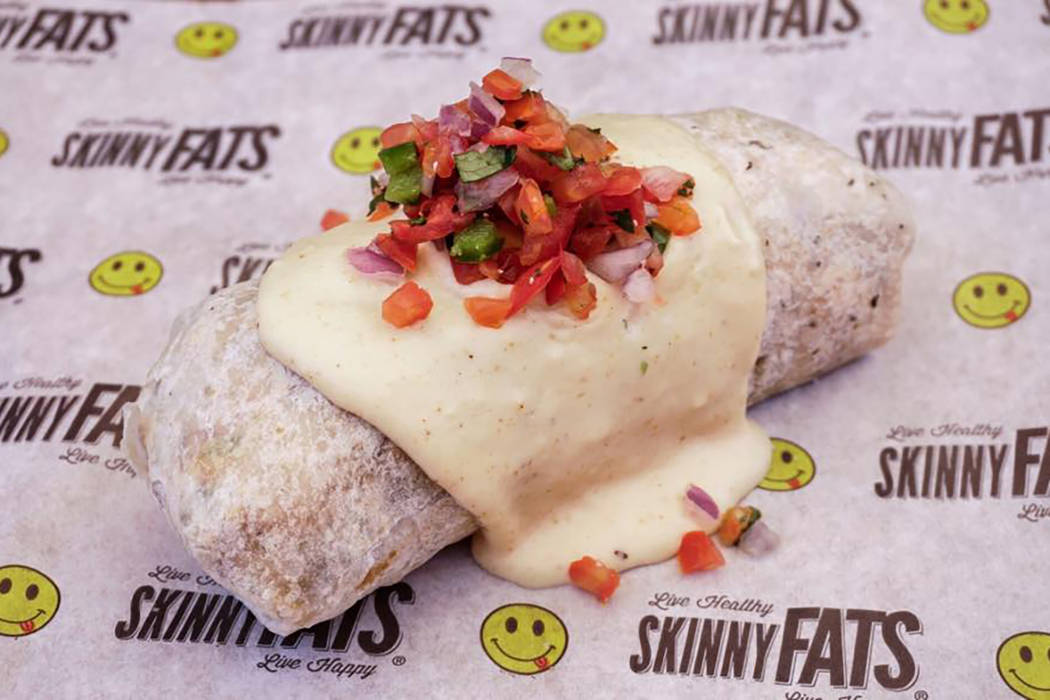 Salud Mexican Bistro
This Mexican spot in the Lakes community has a wide variety of burritos, including classics like carne asada, al pastor, chile verde and pollo asado. But for something a little different, look to the cheek barbacoa, mushroom chipotle and lamb birria varieties.
8125 W. Sahara Ave., saludmexicanbistro.com, 702-665-6423
Rockhouse
If you're looking for bragging rights as well as a serious meal, take Rockhouse's Monster Burrito Challenge. This 18-inch beast features four pounds of carne asada, pico de gallo, sauteed onion, green chilies, cheddar cheese, fries and lettuce wrapped in three tortillas and topped with sour cream and guacamole. Eat the whole thing in 20 minutes and it's free.
Grand Canal Shoppes, 702-731-9683, therockhousebar.com.
Bandito
This new Hughes Center Mexican spot offers a build-your-own burrito. It starts with pureed black beans, charro beans and achiote rice. Then you can add carne asada, sauteed shrimp, al pastor or chicken tinga as a protein. Vegetarians can ask for a helping of the roasted peppers and purple cauliflower usually reserved for the restaurant's plancha platters, or any other vegetables offered as side dishes.
325 Hughes Center Drive, 702-857-7550, banditolv.com
Jaburritos
Love it or hate it, the sushi burrito craze is apparently here to stay. If you're not already in on it, there's no better place to explore than the chain widely credited with unleashing the trend on Las Vegas. While the original location on West Sahara is operating under a new name after a split between partners, Jaburritos is the go-to spot on the Strip for this hybrid.
The Linq, 702-901-7375, jaburritos.com; with one other location
SkinnyFats
The breakfast burritos at this popular locally based chain appear on both the happy and healthy sides of the menu. The latter is packed with chicken, spinach and egg whites and topped with cilantro and avocado pico de gallo and contains a mere 360 calories, while the happy version features filet mignon, sausage, peppers, potatoes, eggs and cheese sauce (and doesn't list calories).
8680 W. Warm Springs Road, 702-797-9797, skinnyfats.com, with additional valley locations