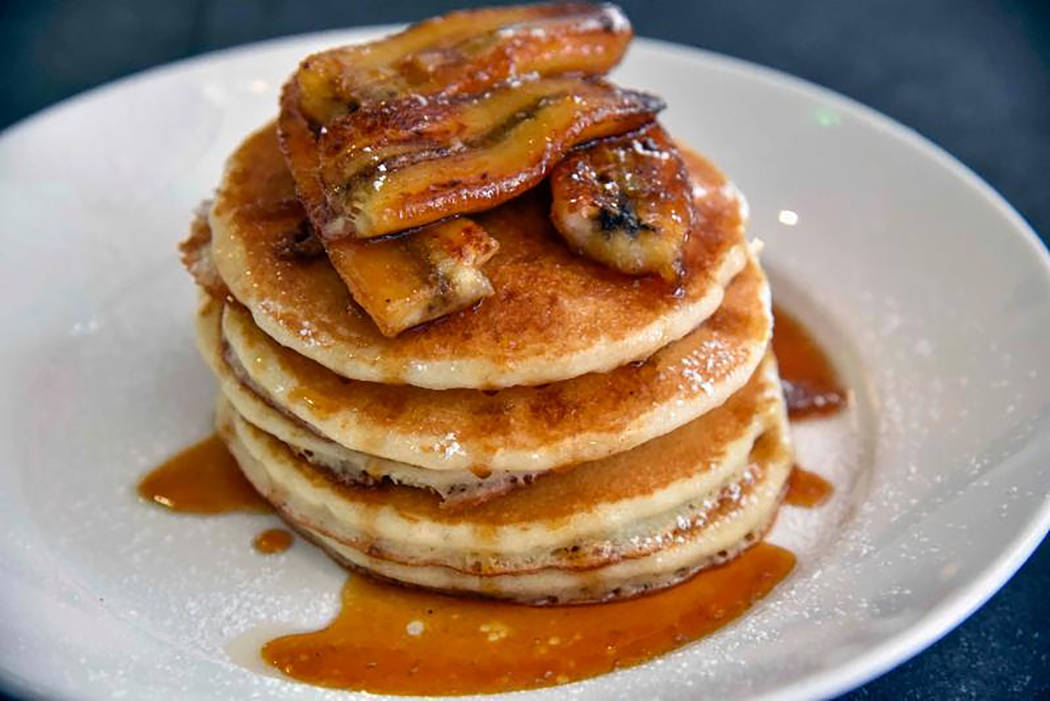 Bourbon for brunch
Toast the American spirit during the National Bourbon Heritage Month celebration at Morels Steakhouse &Bistro at the Palazzo. At Saturday and Sunday brunch through the end of the month, special dishes include bananas Foster pancakes, $17, and the Morels Bourbon Benedict, $19; special drinks include the Long &Strong, with Maker's Mark 46, Amaro Montenegro, cold-pressed coffee and cream and a cinnamon-sugar beignet, $14.
Beer Fest
They won't be filling The Tank with beer, but it may feel like it. When the Beer Fest returns to the Golden Nugget for its eighth year this weekend, events will include The Beer Fest Pool Party from 1 to 5 p.m. Sunday, with more than 90 beers, food and music. The Grand Tasting will be 7 to 10 p.m. Friday; tickets for that are $64, or $69 at the door. Visit goldennugget.com.
Feast for Shade Tree
About a dozen local chefs will participate in Feast of Friends 2: A Dinner Called Peace at 6:30 p.m. Tuesday at The Bunkhouse Saloon, 124 S. 11th St. Tickets for the event, a benefit for The Shade Tree, are $150. Go to feastoffriends.brownpapertickets.com.
Going whole hog
The name of The Whole Pig Roast Dinner says it all except where, when and how much. It's 6:30 p.m. Tuesday at Andiron Steak &Sea at Downtown Summerlin. The three-course dinner with hors d'oeuvres is $59 plus tax and tip, with optional wine parings $25. Visit andironsteak.com.
Taste the mobster life
Sip, savor and in the process learn more about liquor on September Saturdays at the Mob Museum, 300 Stewart Ave. The tastings, which will go from 2 to 5 p.m. each week, are $5 above museum admission. Sign up for a date and time at themobmuseum.org.