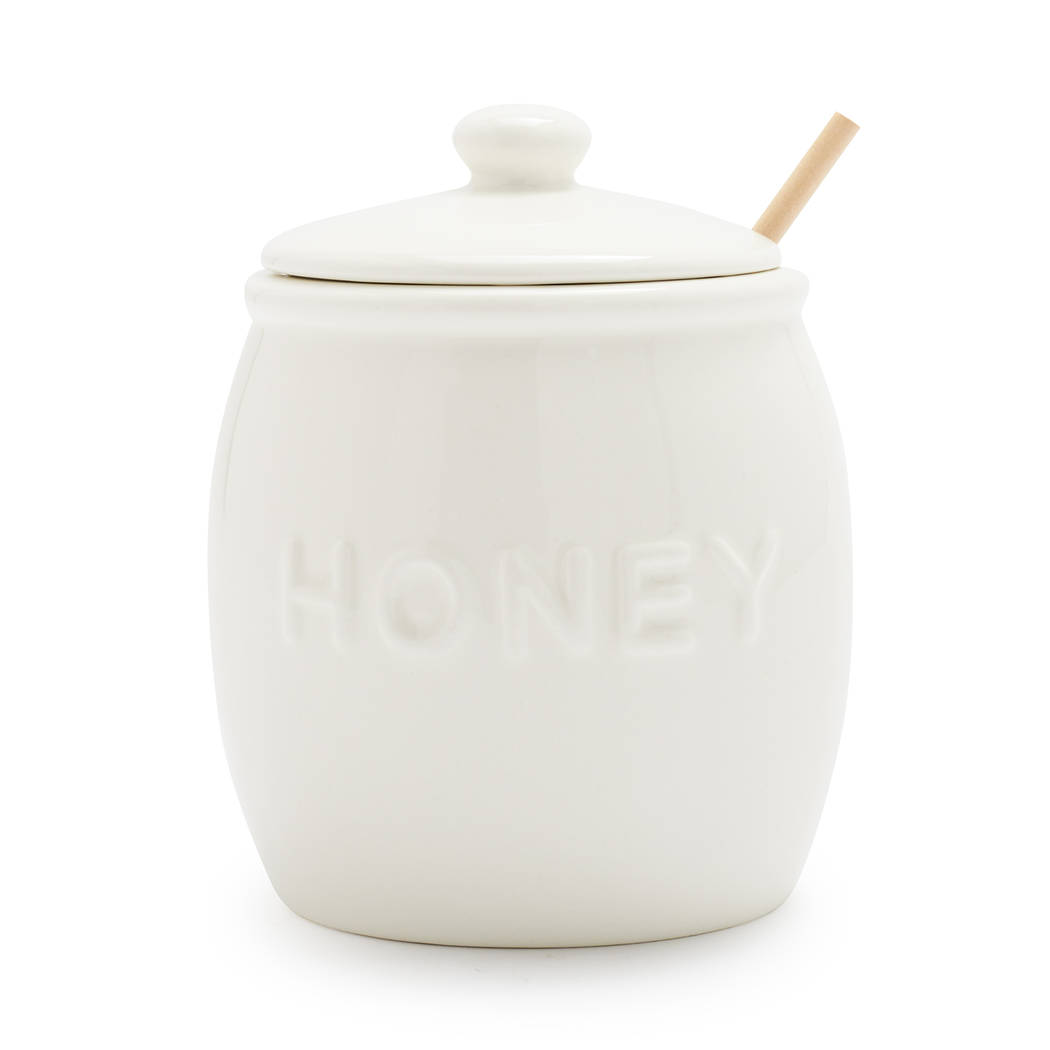 Sweeeet.
Rosh Hashana, which begins tonight, is the two-day celebration of the Jewish new year. Just as some cultures eat cabbage on Jan. 1 to ensure lots of green in the new year, Jews celebrate with sweet foods such as apples dipped in honey, in hopes that the year ahead will be a sweet one. Here are a few items sure to sweeten the holiday.
Honey and apples are traditional, but that doesn't mean you have to limit yourself when it comes to new year's sweets. Eleni's Cookies has a collection of Rosh Hashana-themed sugar cookies in shapes that include a glass of wine, Star of David, pomegranate, candles, New Year's greetings in Hebrew and 5778, the year on the Judaic calendar. And they're nut-free and kosher. $45.95 for a dozen (use code LA15 to get 15 percent off), elenis.com.
To feature the honey and apple together on your Rosh Hashana table, consider the Honey & Apple Salt & Pepper Shakers. They're hand-painted in enamel and silverplate on pewter to ensure a collectible for future generations. $90 at judaica.com.
What's a Rosh Hashana celebration without honey? You can go local with Hammons Honey, produced at the community garden on Casino Center Boulevard and in Logandale. It's mesquite honey, with sage honey produced when the sage blooms in the spring, owner Josh Hammons said. Half-gallon, $55; quart, $35; 1 1/2 pints, $30; pint, $20; half-pint, $10, farmers markets from 4 to 8 p.m. Wednesdays at Bruce Trent Park, 1600 N. Rampart Blvd.; 4 to 8 p.m. Thursdays at Gardens Park, 10401 Garden Park Drive; 9 a.m. to 2 p.m. Fridays at 300 N. Casino Center Blvd.; 9 a.m. to 2 p.m. Saturdays at Downtown Summerlin; and 10 a.m. to 2 p.m. on the first and third Saturdays of the month at Floyd Lamb Park, 9200 Tule Springs Road.
If you're going to be partaking of that sweet, sweet honey you need something to put it in; this white honey pot, which will blend with nearly any decor, does the job. And it comes with a wooden dipper to make serving easier. $15, Sur la Table at Fashion Show mall or surlatable.com.
Whatever you choose to serve your honey in, you can evoke the symbolism with this Honeycomb Apple Tray. It's pewter, plated in silver and then enameled in the honeycomb pattern. $80, judaica.com.