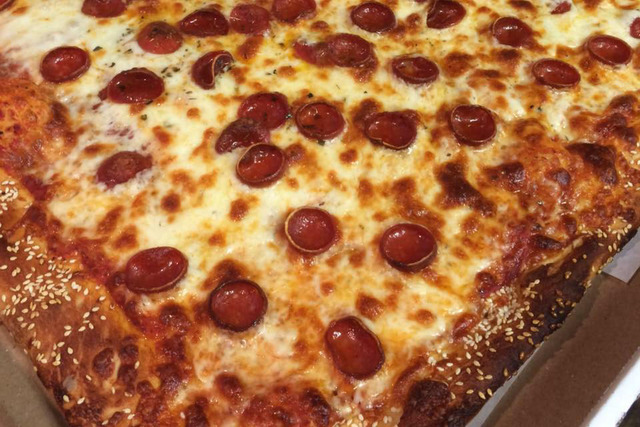 N.Y. style at Pop Up Pizza
Real New York pizza was made for eating on the street. So it has to be available by the slice. It also helps if you can fold it, because — well, just because. So before your next stroll down Fremont, drop by the Plaza and get a Pop Up slice for the walk.
Plaza, 1 S. Main St., 702-366-0049, popuppizzalv.com
Buffalo style at Naked City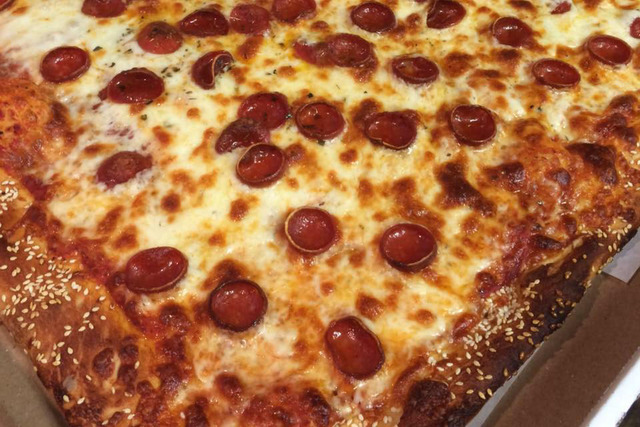 Some purists may argue whether the square pan pizza that Naked City offers is exactly the same as what you'll find in most Buffalo neighborhoods. But it's what Buffalo native Chris Palmeri grew up with. And it was good enough to get him featured on "Diners, Drive-Ins and Dives," so who are we to argue?
Moon Doggies Bar & Grill, 3240 Arville St., 702-243-6277, nakedcitylv.com, with additional valley locations
Two Chicago styles at Amore Taste of Chicago
Chicago natives can argue it out among themselves about whether the true Windy City pizza is a thin-crust round bar pie sliced into squares or the more tourist-friendly deep dish. At Amore, you don't have to choose, because they offer both.
Amore Taste of Chicago, 3945 S. Durango Drive, 702-562-9000, amoretasteofchicago.com
Detroit style at Northside Nathan's
The Motor City is known for an American spin on Sicily's rectangular deep-dish pizzas. The main difference is probably the cheese, which runs right up to the edge and over the side. Judge for yourself at Northside Nathan's.
Northside Nathan's Detroit Pizza, 7531 W. Lake Mead Blvd., 702-255-8822, northsidenathanslv.com
California style at Wolfgang Puck Bar & Grill
Puck introduced the Southern California style of pizza-making to the world. And his Downtown Summerlin restaurant has a half dozen good examples of it. Sadly, his famed smoked salmon variety isn't on the regular menu. But we can always hope it'll show up as a special.
Downtown Summerlin, 702-202-6300, wolfgangpuck.com, with additional valley locations