5 meals to try in Las Vegas this week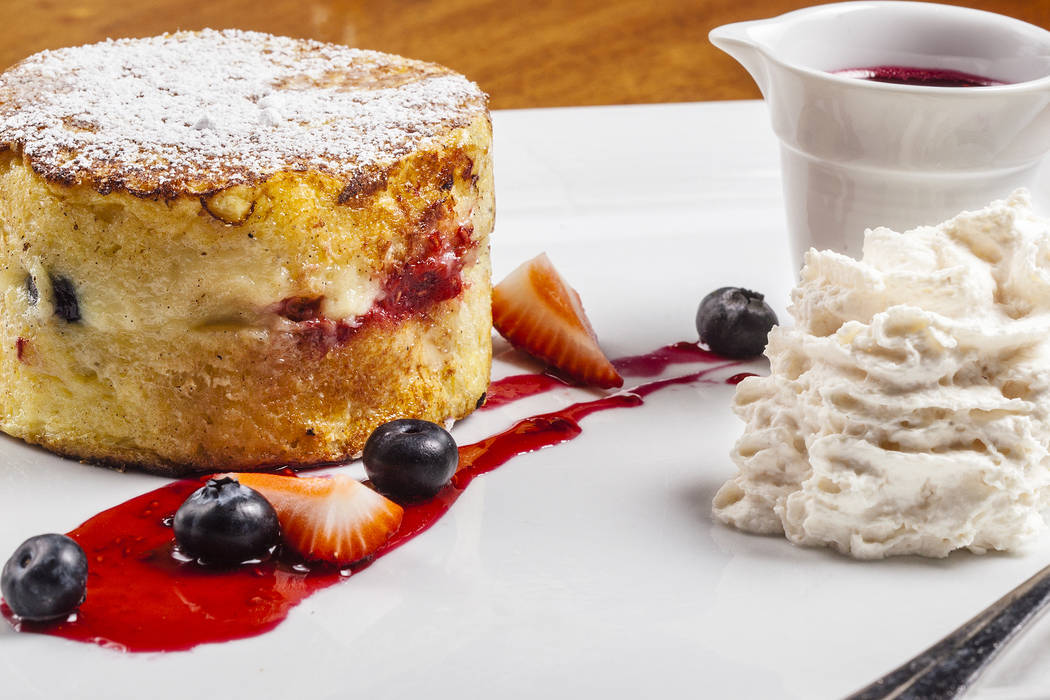 New spot for brunch
Stuffed french toast with berries, whipped mascarpone, berry gastrique and chantilly cream is on the menu for the new brunch at RM Seafood at The Shoppes at Mandalay Place. Available 9:30 a.m. to 3 p.m. Saturdays and Sundays, the brunch menu also includes dishes such as the Lobster Benny, Short Rib Benny and salmon with caper-crusted egg and latkes, plus specialty cocktails. Call 702-632-9300.
A taste of Umbria
The flavors of the Umbria region of Italy will be the focus of a special menu being offered Friday at Lupo at Mandalay Bay. Dishes such as Stringozzi alla Spolentina, tagliatelle-style pasta with peppers and plum tomatoes, prepared tableside for two, and Porchetta e Salsa Verde, roast pork with charred spigarello (similar to broccoli rabe) and salsa verde, are available a la carte, starting at $12. Call 702-740-5522.
Grand trip to N.Y.
New York is next on the itinerary of Culinary Road Trip Dinners by chef Scott Commings at Freedom Beat at the Downtown Grand. Set for 6:30 p.m. Wednesday, it'll start with a house-made onion bagel and lox and a mini-Reuben, move on to meatballs and marinara and New York-style pizza and conclude with Baked Alaska. It's $35; for tickets, go to www.eventbrite.com.
Rocking and sharing
Red Rock Resort and Green Valley Ranch are offering Taste of Rock and Taste to Share, respectively, as tasting tours of their restaurants. The Red Rock version is available from 5 to 7 p.m. weekdays, the Green Valley one from 5 to 7 p.m. Sundays through Thursdays. For details, visit redrock.sclv.com or greenvalleyranch.sclv.com.
Carving the prime rib
Carve at the Eastside Cannery has a new menu centered around slow-roasted prime rib. It's available in single cuts or the three-slice English cut in sizes ranging from 10 to 28 ounces, along with steakhouse sides. Entrees such as chicken Marsala, shrimp scampi and fresh fish also are available. Call 702-856-5425.