5 new and upcoming eateries around the Las Vegas Valley
Updated June 7, 2023 - 7:31 pm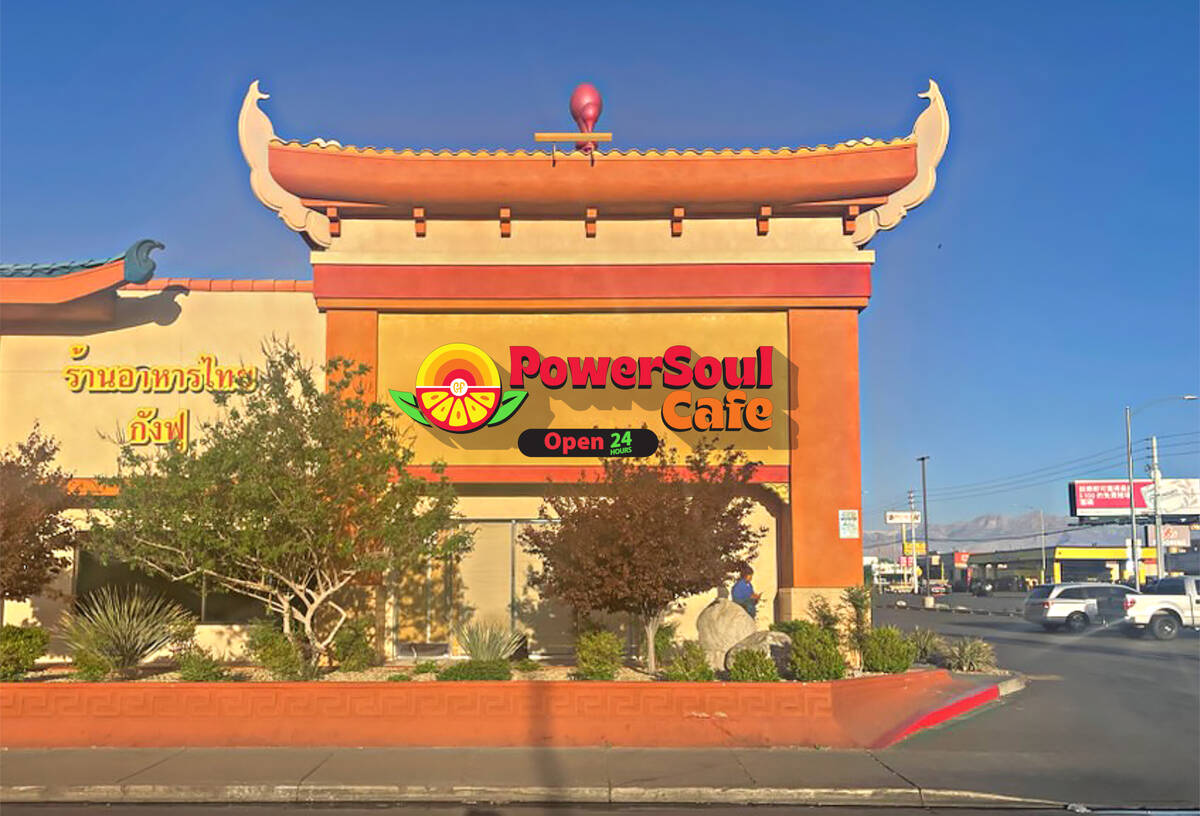 In the latest dispatches from the Las Vegas restaurant front:
■ PowerSoul Cafe, a gluten-free fast-food chain, is set to launch this fall with three locations in Vegas. The flagship store is at 8180 W. Warm Springs Road, Building 5, in the southwest. The other locations are at 3501 S. Valley View Blvd., west of the Strip, and 1469 E. Lake Mead Parkway, Suite 110, in Henderson. A Summerlin location is also in the works.
Plans call for PowerSoul Cafes to offer smartphone ordering and payment, pickups scheduled online from self-serve food lockers, walk-up windows and, in some shops, AI-powered drive-thrus. Visit powersoulcafe.com.
■ Distill tavern, a popular locals hangout, opens its eighth location in the valley on June 16 at 2293 Via Inspirada, in Henderson's Inspirada community. Distill taverns are open 24/7, and they serve small plates and bar bites, soups and salads, sliders, wraps and sandwiches, burgers, entrée plates and breakfast. Visit distillbar.com.
■ Karved, the local family-owned outfit known for its sandwiches and roasted meats, just opened its second location, this time in The Gramercy development, 9275 W. Russell Road. The new Karved sits next to DW Bistro at The Gramercy, with an open kitchen, indoor and outdoor seating overlooking the commons and a mural by local artist @prettydone. The original restaurant is on South Maryland Parkway. Visit karvedlv.com.
■ Almond & Oat Coffee House recently opened at 10445 Spencer St., Suite 110, the latest project from The Coffee Class founder Kyle Cunningham. The nondairy spot serves oat milk as the standard milk choice, with almond milk another option. An almond and oat latte features includes espresso, almond butter, banana and cinnamon. Visit almondandoat.com.
■ Grazingbelles, founded by Isabelle Siu, a Vegas nurse, offers charcuterie spreads, fruit and vegan platters, bread bowl dips, baked brie presentations, gift boxes and more. Siu is currently creating a pet-friendly bricks-and-mortar version called Grazingbelles Charcuterie, Coffee and Wine Bar. Visit grazingbelles.com.
◆ ◆ ◆
Park on Fremont, the restaurant at 506 E. Fremont St. that conjures a secret garden, has reopened after renovations. The newly expanded patio, lighted by LED strings, features abundant greenery, a mosaic fire pit, hand-painted furniture, expanded seating and more. The refreshed menu focuses on elevated hamburgers, craft beer and imaginative cocktails. The restaurant, in the Corner Bar Management portfolio, is celebrating its 10th anniversary. Visit parkonfremont.com.
◆ ◆ ◆
The Top Shelf tasting event runs June 16 and 17 at Resorts World. The event features only gold and double gold medal winners from the global wine and spirits competition portfolio of The Tasting Alliance. Top Shelf offers tastings, food, classes, Best in Show contest and more. Tickets/details: reservebar.com, then scroll down to Top Shelf link.
Email tips, questions or feedback to ontheside@reviewjournal.com.