5 pet-friendly dining spots in Las Vegas
Updated April 20, 2017 - 5:40 pm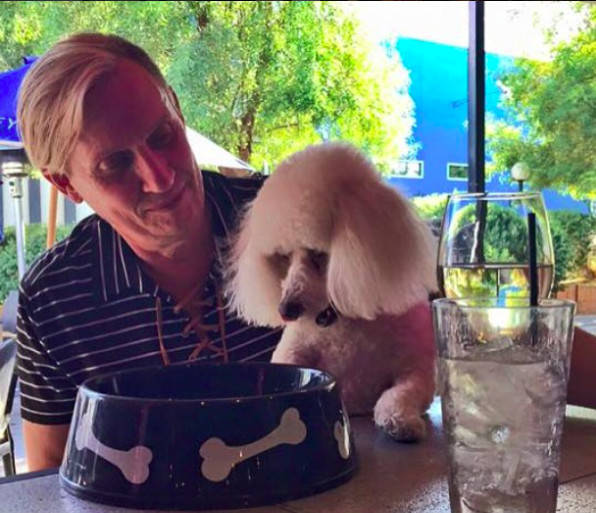 As the weather gets nicer, you're probably not the only one who wants to get out of the house and explore the neighborhood. Unfortunately, bringing your pets along can be a challenge come mealtime.
Here are some dining spots across the valley that welcome our four-legged family members.
Downtown Summerlin
Downtown Summerlin is a pet-friendly shopping and strolling area. The obvious go-to for dining with a dog is Lazy Dog Cafe, which helped the Southern Nevada Health District set the policies for pets in restaurants and offers a special pet menu. But four-legged guests are also welcome on the patios of Andiron Steak & Sea, California Pizza Kitchen, CRAVE, Crazy Pita, Fogo de Chao, Grape Street Cafe, MTO Cafe, Public School 702, Red Robin, Ribs & Burgers, Shake Shack, Trattoria Reggiano and Wolfgang Puck Bar & Grill.
Downtown Summerlin, 1980 Festival Plaza Drive, 702-832-1000, downtownsummerlin.com
Hang time on the patio with your squad. : @twincorgibrothers pic.twitter.com/9vsujhhn9a

— Lazy Dog Restaurant (@LazyDogHQ) March 11, 2017
Town Square
The entire Town Square shopping district welcomes pets, as long as they're kept on a leash. You'll find water stations, clean-up stations and a natural grass park. If you want to grab a bite, there's a Lazy Dog here with the same policies and menu as the Downtown Summerlin location. And Brio Tuscan Grille, California Pizza Kitchen, Crazy Pita, Double Helix Wine & Whiskey Lounge, La Bella Napoli, Loco Cantina and McFadden's also welcome animals alfresco.
Town Square, 6605 Las Vegas Blvd. South, 702-269-5001, mytownsquarelasvegas.com
Town Square is the best place for dining and shopping…for you AND your dog! #TownSquareLV #LazyDog #DogHouse
: @buddy_21011 pic.twitter.com/aJOrjfUnlU

— TownSquareLasVegas (@ShopTownSquare) February 15, 2017
Mundo at Mingo
Downtown denizens with pets flock to Mundo at Mingo. The hip Latin spot in the Arts District not only whips up Latin cuisine for its human patrons, it has a "pawddle service" menu for cats, dogs or whatever other pets you bring along.
Mundo at Mingo, 1017 S. First St., 702-685-0328, mundolasvegas.com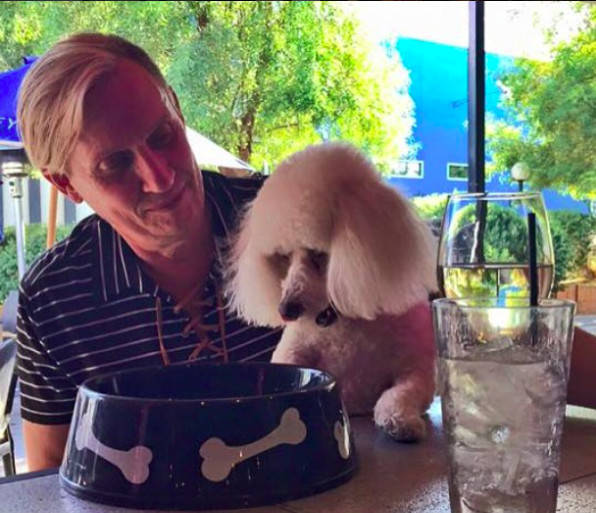 Metro Pizza
Metro Pizza co-owner John Arena has been sharing his world-renowned pizza skills with Las Vegans since 1980. He's also a friend to the city's pets, who are welcome not only at this Henderson location, but also at the Metros on East Tropicana and in Centennial Hills.
Metro Pizza, 1420 W. Horizon Ridge Parkway, 702-458-4769, metropizza.com
Dine in with us any Mon-Thurs fr 2:30-4:30 PM at Skypointe, Horizon Ridge, Tropicana or Decatur & get 50% off any regular crust pizza! pic.twitter.com/IDBIGxBGN9

— Metro Pizza (@MetroPizza) April 10, 2017
Mountain View Bistro
The northwest valley's brand new vegan-friendly Mediterranean breakfast and lunch spot, the Mountain View Bistro, doesn't have a lot of patio space, but the outdoor area it does have accommodates pets.
Mountain View Bistro, 3250 N. Tenaya Way, 702-586-5777, mountainviewbistro.com