5 picks for a meal in Las Vegas this week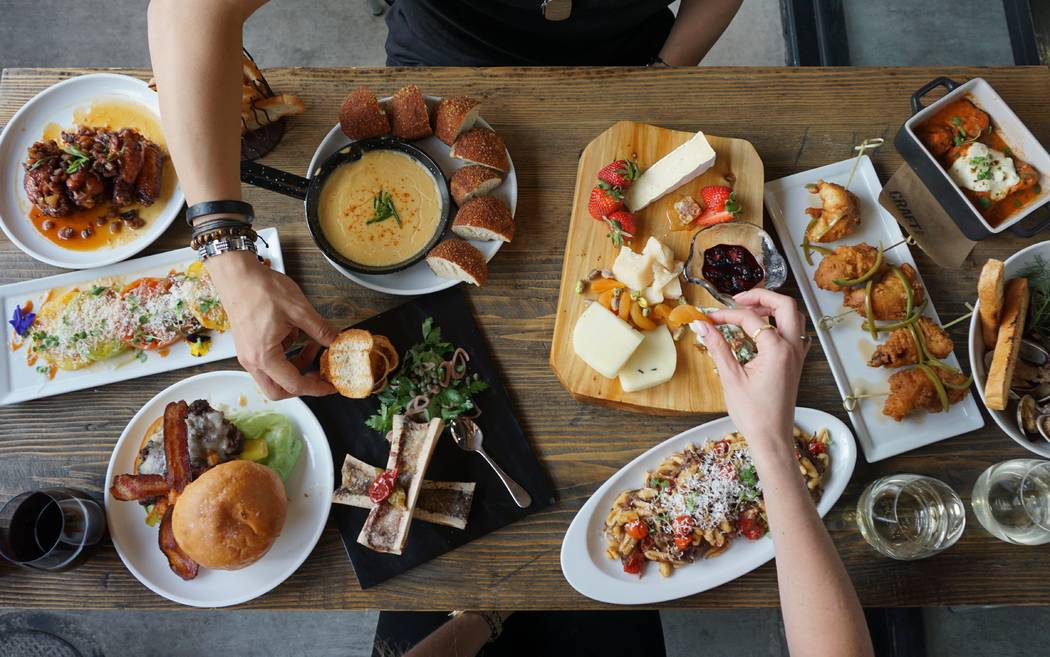 Friday Recess
End your week tastefully with Friday Recess at Craft Kitchen, 10940 S. Eastern Ave. in Henderson. From 4 to 9 p.m. each week, it offers a menu that includes polenta fries with spicy pomodoro sauce, Manila clams with house-made sausage and sticky toffee cake with vanilla bean gelato, plus beer, wine and ciders, and shared food/beer-or-wine pairings for couples.
Aquaknox
To commemorate its Forbes Travel Guide Four-Star Award, Aquaknox at The Venetian is offering a $59 four-course prix-fixe menu with such dishes as pan-seared barramundi, sweet-potato doughnuts and chai creme brulee, through June 4. Call 702-420-2541.
'Phantom' menu
In celebration of the performance of "The Phantom of the Opera" at The Smith Center, Triple George Grill, 201 N. Third St., is offering a themed menu from Wednesday through June 11. Dishes include The Mirror, with tuna tartare and seared ahi tuna; Masquerade Ball, arancini with Parmesan and a pesto cream sauce; and Wandering Child, coq au vin with wild mushrooms and potato hash. Call 702-384-2761.
Taste & Learn
Winemaker BiBi Graetz will pour his Tuscan wines — including Colore, which retails for $1,000 — during the next Taste & Learn from 4 to 6 p.m. Saturday at Ferraro's Italian Restaurant and Wine Bar, 4480 Paradise Road. The menu of four small plates with wine pairings is $65 inclusive; call 702-364-5300.
A brunch bargain
Here's a rare holiday-weekend bargain: Brio Tuscan Grille at Town Square and Tivoli Village and Bravo! at the Galleria at Sunset in Henderson are offering a free brunch entree (up to $15) with purchase of one of equal or greater value. It's available from 11 a.m. to 4 p.m. Saturday and Sunday and is limited to one per check. The restaurants will offer $5 bloody marys and mimosas during the same hours.