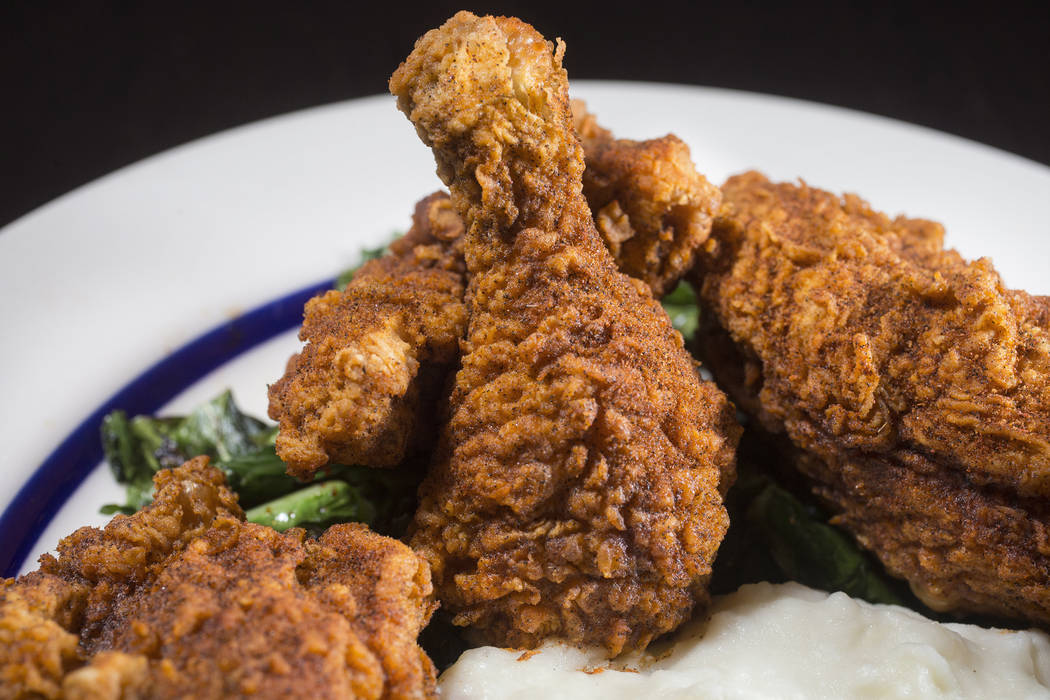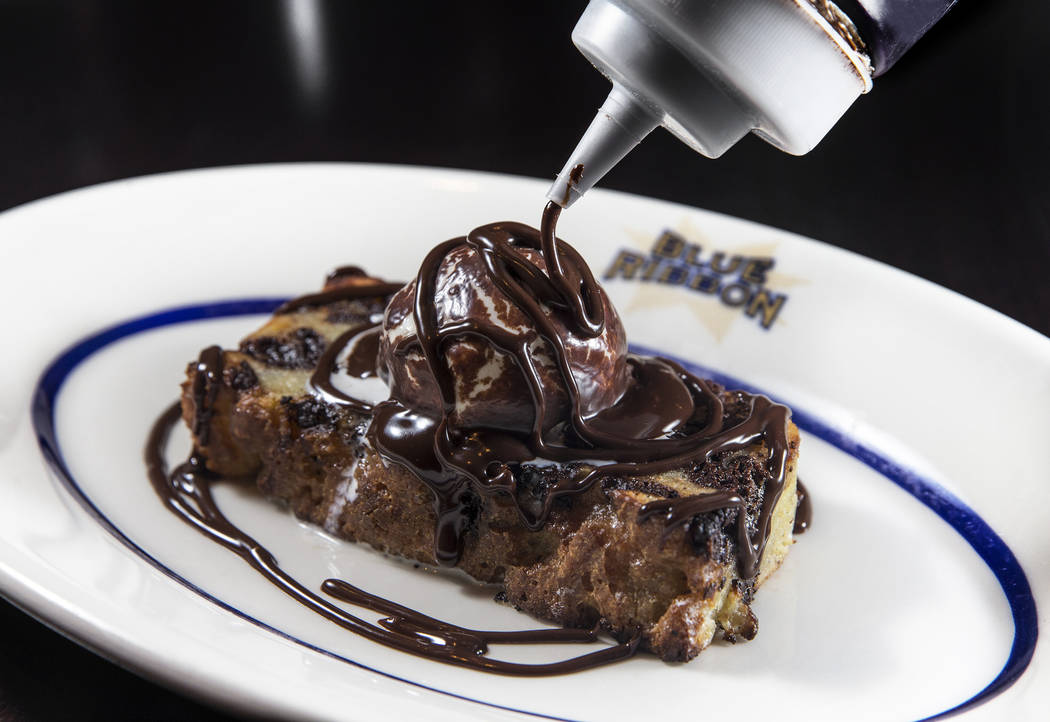 Eureka! New cocktails
The new Eureka at 520 E. Fremont St. is greeting the warmer weather with five new cocktails: The Cannibal (Corsair Triple Smoke, sweet vermouth, tart cherry liqueur, orange juice and lustre dust), $14; Treat Yourself Old Fashioned (with High West Double Rye Whiskey), $18; Botanist G&T (gin and Indian tonic water with a lemon twist, rosemary sprig and basil blossom), $12; The Wild Child (watermelon, mint, vodka, Chareau Aloe Liqueur, rose, lemon juice and simple syrup), $11; and the New Delhi Sunrise (garam masala syrup, rose water, spiced rum, white rum, lime juice, grapefruit juice and mint), $13.
Stone Domination
Beers from Stone Brewing will flow from all 50 taps at Aces & Ales at 2801 N. Tenaya Way during the Stone Domination event at 3 p.m. Saturday. It's $15, which includes a commemorative glass, first draft taste and $5 9-ounce drafts thereafter; beers also will be priced individually. There's also a Stoned Brunch pre-party from 10 a.m. to 1 p.m., with all-you-can-drink Stone beers, brunch food and live music. Call 702-638-2337.
Chow Down
A number of local restaurants will donate a portion of Tuesday's sales to Communities in Schools of Nevada's Chow Down for Caps & Gowns project, which helps at-risk high school seniors cover graduation-related costs. For a list of participating restaurants, visit cisnevada.org/events.
Norwegian celebration
Free Norwegian-style smoked sausages wrapped in lefse, Norwegian fishes, cheeses and desserts, plus baked beans and cole slaw will be part of the Norwegian Constitution Day celebration sponsored by Vegas Viking and Desert Troll lodges of the Sons of Norway. It starts at 5 p.m. Thursday at 999 Colorado St. in Boulder City. Norwegian and American beers for sale, entertainment, a bounce house, games and a 7 p.m. parade also will be part of the celebration; donations will collected to support next year's event.
Beer-pairing dinner
Blue Ribbon at The Cosmopolitan of Las Vegas and Brooklyn Brewery will host a beer-pairing dinner from 6:30 to 9 p.m. Thursday. The five-course dinner, with an entree of Blue Ribbon Fried Chicken with crispy collard greens, mashed potatoes and gravy, is $70 plus tax and tip; visit bit.ly/2JQ4OU4.