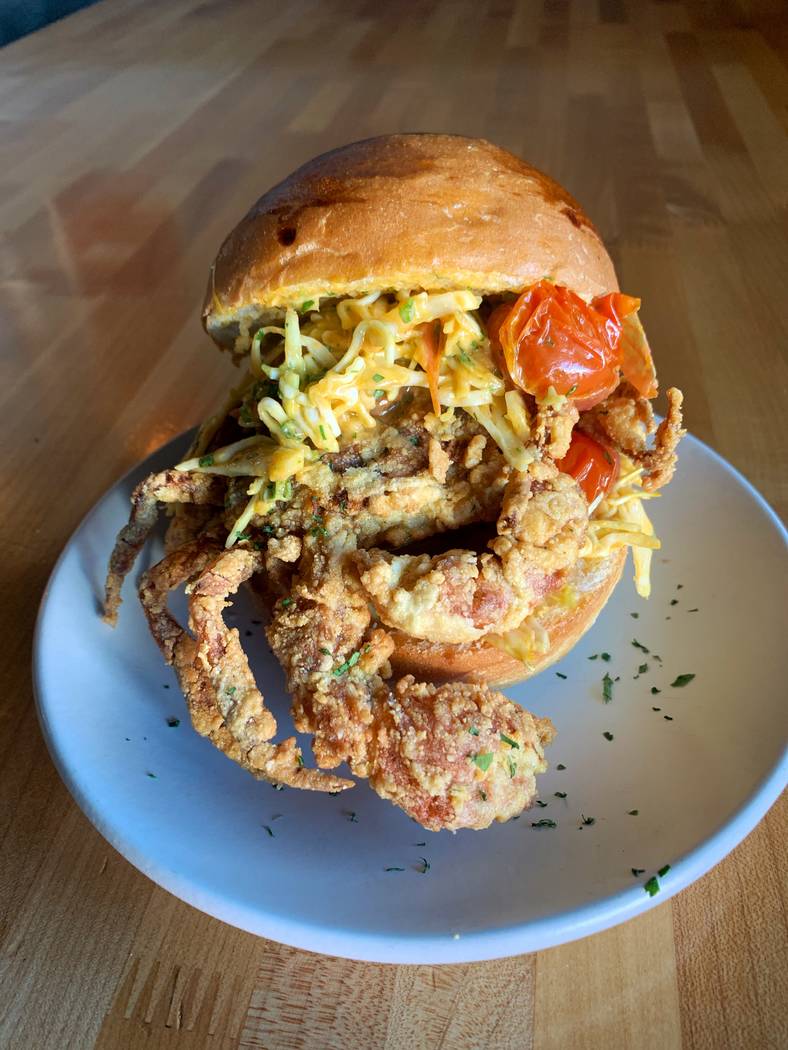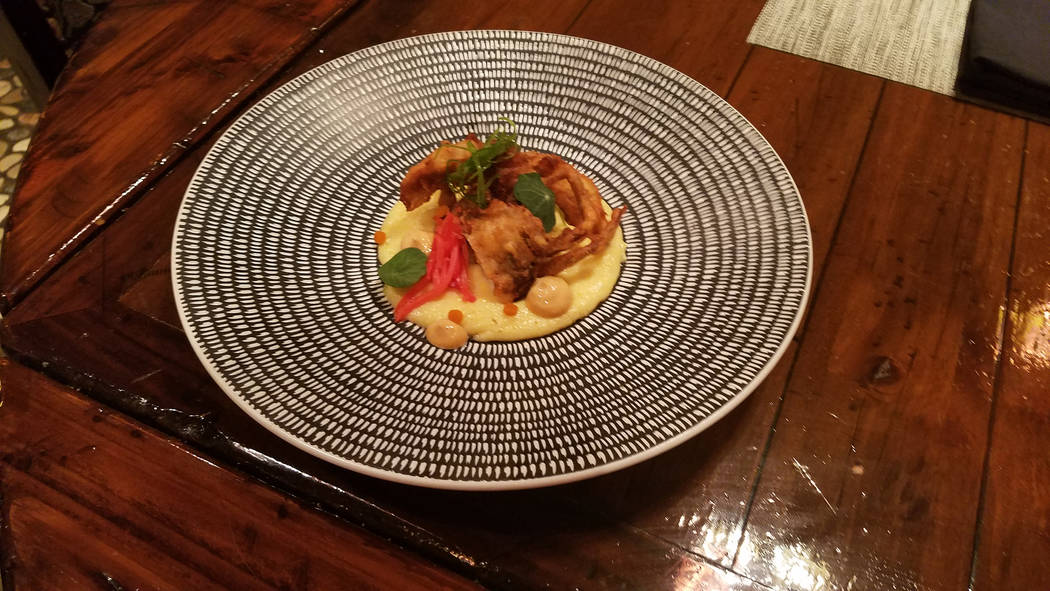 Su Casa
Dipped in tempura batter and then deep-fried, Su Casa's soft-shell crab is served with honey-cornmeal mush spiced with togarashi, garnished with gobo (a pickled Japanese root similar to a carrot) and served with chipotle cream sauce, $14.
Silverton, 702-263-7777, silvertoncasino.com
Zuma
Zuma's fried soft-shell crab, or Age Watarigani, is served claws up with wasabi mayonnaise and a dash of peppery mizuna, $19.
The Cosmopolitan of Las Vegas, 702-698-2199, zumarestaurant.com
Red Sushi
Red Sushi's fried soft-shell crabs are served in a roll with daikon sprouts, $15, or in an off-menu tempura version, available from this week until the end of the month, with daikon-carrot slaw, steamed rice, eel sauce and tsuyu sauce, $29.
Golden Nugget, 702-385-7111, goldennugget.com
Lola's A Louisiana Kitchen
Lola's serves fried soft-shell crab three ways: a single crab with remoulade, $10.99; a po'boy with two crabs and french fries, potato salad or cole slaw, $16.99; and a platter with three crabs and two choices from a long list of sides, $21.99.
241 W. Charleston Blvd. and 1220 N. Town Center Drive, lolaslasvegas.com
Other Mama
Other Mama's soft shell crab po'boy — available only when fresh crabs are in season — dresses the crispy seafood with habanero slaw and grilled tomatoes and serves it on a brioche bun, $13.
3655 S. Durango Drive, 702-463-8382, othermamalv.com