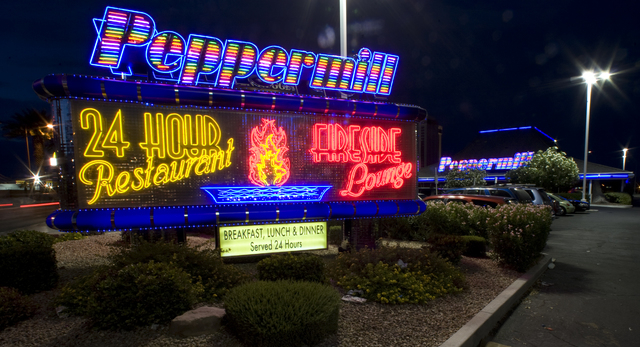 Nightclubs aren't the only places in Las Vegas operating from sunrise to sunset, as locals know, but in case you're unfamiliar, just about everything else runs 24-hours a day in the Valley — including restaurants.
Here are four places in Las Vegas to help you satisfy your late-night cravings:
Eggslut at the Cosmopolitan
When the downtown Los Angeles eatery Eggslut opens its doors inside the Cosmopolitan in June, tourists and locals alike will be able to indulge in the restaurant's greasy egg sandwiches at almost all hours of the day. On weekends, Eggslut will be open from 2 a.m. to 7 p.m.
Mr. Lucky's at the Hard Rock hotel-casino
Easily considered one of the original 24-7 dining spots in town, Mr. Lucky's serves everything from spiked milkshakes to hearty breakfast meals around the clock, —365 days a year. With dishes like the "Sundae Breakfast Cone" and "The King" (14 banana pancakes, 14 strips of bacon, peanut butter glaze and maple syrup), the food is as fun as it is delicious.
Peppermill Fireside Lounge
Another original in the late-night dining scene, the Peppermill's extensive menu has enough options to likely please even the pickiest of eaters.
Pantry at the Mirage
If serving guests 24-hours a day wasn't sweet enough, Pantry outdoes itself by offering a late night happy hour — 11 p.m. to 2 a.m. — which features specials on mouthwatering steaks and burgers.
Contact Caitlin Lilly at clilly@reviewjournal.com. Find her on Twitter: @caitielilly_