5 spots in Las Vegas for a tasty glass of eggnog
December 22, 2017 - 2:37 pm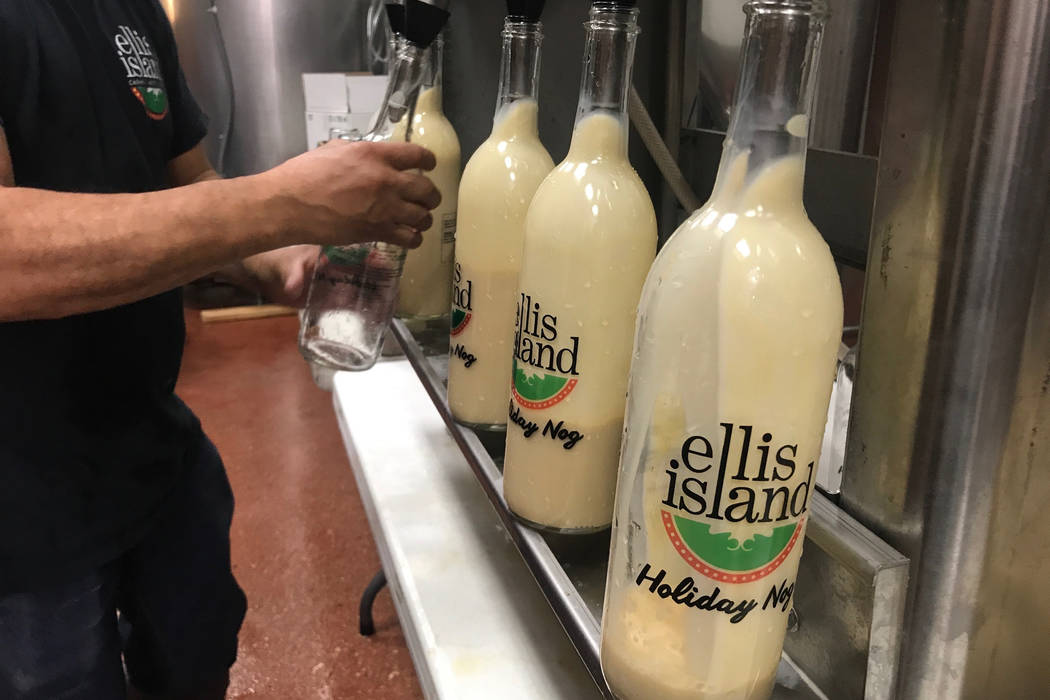 Ellis Island and Village Pubs
The super-smooth eggnog served and sold at Ellis Island and the 11 Village Pubs is a 15-year tradition and involves an old family recipe — and lots of booze. It's available by the glass or by the bottle.
4178 Koval Lane, 702-733-8901, ellisislandcasino.com, villagepubcasino.com
Delmonico Steakhouse
The nog at Emeril Lagasse's Delmonico Steakhouse is — natch — a nod to New Orleans. NOLA Nog is a house-made eggnog base with Havana Club rum, holiday-spiced pastry cream and a smoking cinnamon stick and is available hot or frozen.
The Venetian, 702-414-3737, emerilsrestaurants.com
Sage
Sage is known for its absinthe selection, so it's no surprise that its version would contain one part of the green fairy to four parts house-made eggnog, topped with freshly grated nutmeg.
Aria, 702-590-8690, aria.com
Winter's Village
This classic eggnog spiked with Jack Daniel's Tennessee Fire cinnamon whiskey is one of the 12 cocktails of Christmas available at Winter's Village, which continues through Jan. 7.
Green Valley Ranch Resort, 702-617-7777, greenvalleyranch.sclv.com
Cornerstone
Cornerstone's nog is a variation on a White Russian — vanilla vodka, Kahlua, cream, house-made eggnog and whipped cream, in a martini glass with a cinnamon-sugar rim. It's available through Jan. 31.
Gold Coast, 702-367-7111, goldcoastcasino.com