5 ways to celebrate peanut butter — PHOTOS
November 27, 2014 - 11:48 pm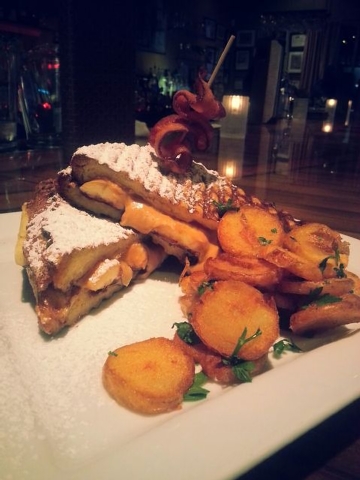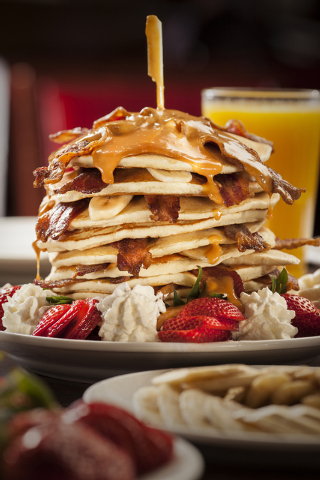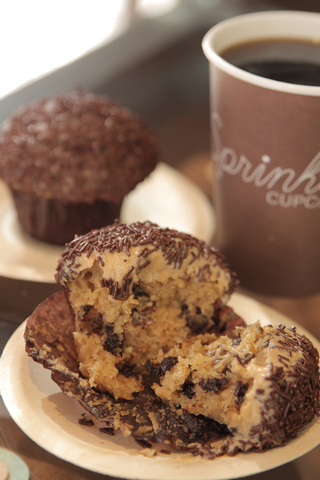 Peanut Bubba Crunchy French Toast
The Griddle Cafe, SLS Las Vegas
Mom's French Toast is dipped in peanut butter crunch, grilled and topped with powdered sugar and vanilla whipped cream, $14.95.
Peanut Butter Gelato Bomb
Silverado Steak House, South Point
The peanut-butter-infused frozen treat hides a secret center of caramel, $7.
Nutty Elvis Panini
Elements Kitchen & Martini Bar
Two slices of brioche French toast are lathered with peanut butter, Nutella and sliced bananas and heated in a panini press, $15.
The King
Mr. Lucky's Cafe, Hard Rock Hotel
This breakfast named for Elvis Presley is a stack of 14 banana pancakes and 14 strips of crispy bacon drizzled with a creamy peanut butter glaze and maple syrup, $22.99.
Peanut Butter Chip Cupcake
Sprinkles Cupcakes, The Linq
Chocolate chip-studded peanut butter cake is finished with peanut butter frosting, $3.75.
Send information to Heidi Knapp Rinella, P.O. Box 70, Las Vegas, NV 89125. You also can send faxes to 702-383-4676 or email her at Hrinella@reviewjournal.com. Follow @HKRinella on Twitter.