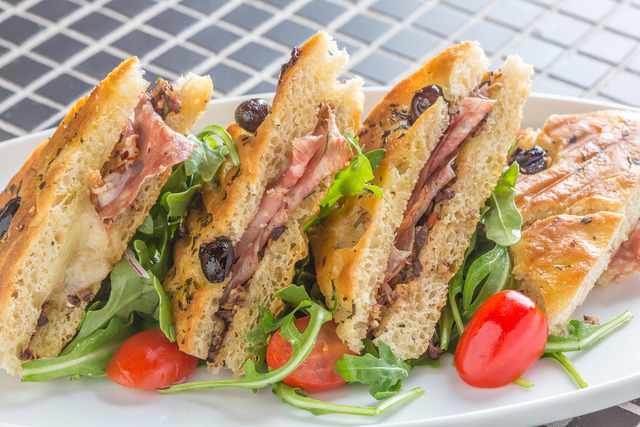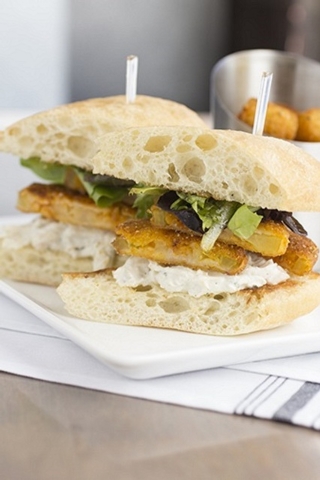 Fried green tomato sandwich
Carson Kitchen
This Southern classic featuring crisply coated tomatoes is dressed up with lump crab ravigote and baby greens, $12.
Shrimp and lobster roll
The Blind Pig, Panorama Towers
Both types of seafood are mixed with Old Bay seasoning, mayonnaise and celery and served on a toasted hot dog bun, $14.50.
Alligator Po'Boy
Emeril's New Orleans Fish House, MGM Grand
This off-menu chef's special tops alligator meatballs with sauce piquant and Creole mustard emulsion and serves them on toasted bread with an Abita Andygator Beer, $26.50.
Proper Italian Submarine
Due & Proper, The District at Green Valley Ranch
Suitable for sharing, the oversized sub is stacked with ham, capicola, salami, mortadella, lettuce, tomato and provolone and served with tangy mustard and mayo, $22.
Muffuletta panini
Lavo Italian Restaurant, Palazzo
Artisanal meats, Crucolo cheese and giardiniera are piled up and finished in a panini press, $19.
Send information to Heidi Knapp Rinella, P.O. Box 70, Las Vegas, NV 89125. You also can send faxes to 702-383-4676 or email her at Hrinella@reviewjournal.com. Follow @HKRinella on Twitter.