8 lucky places to eat in Las Vegas for Chinese New Year
Updated January 20, 2023 - 8:25 pm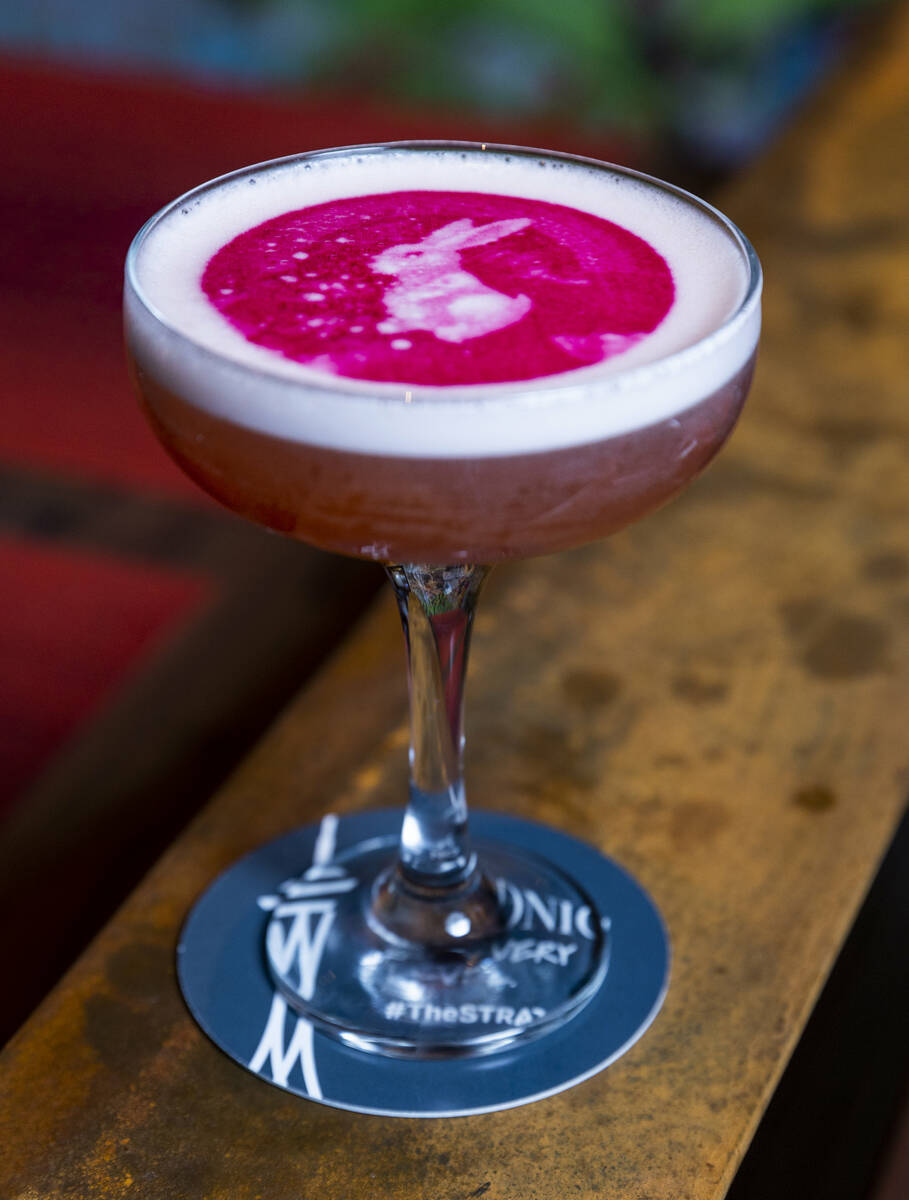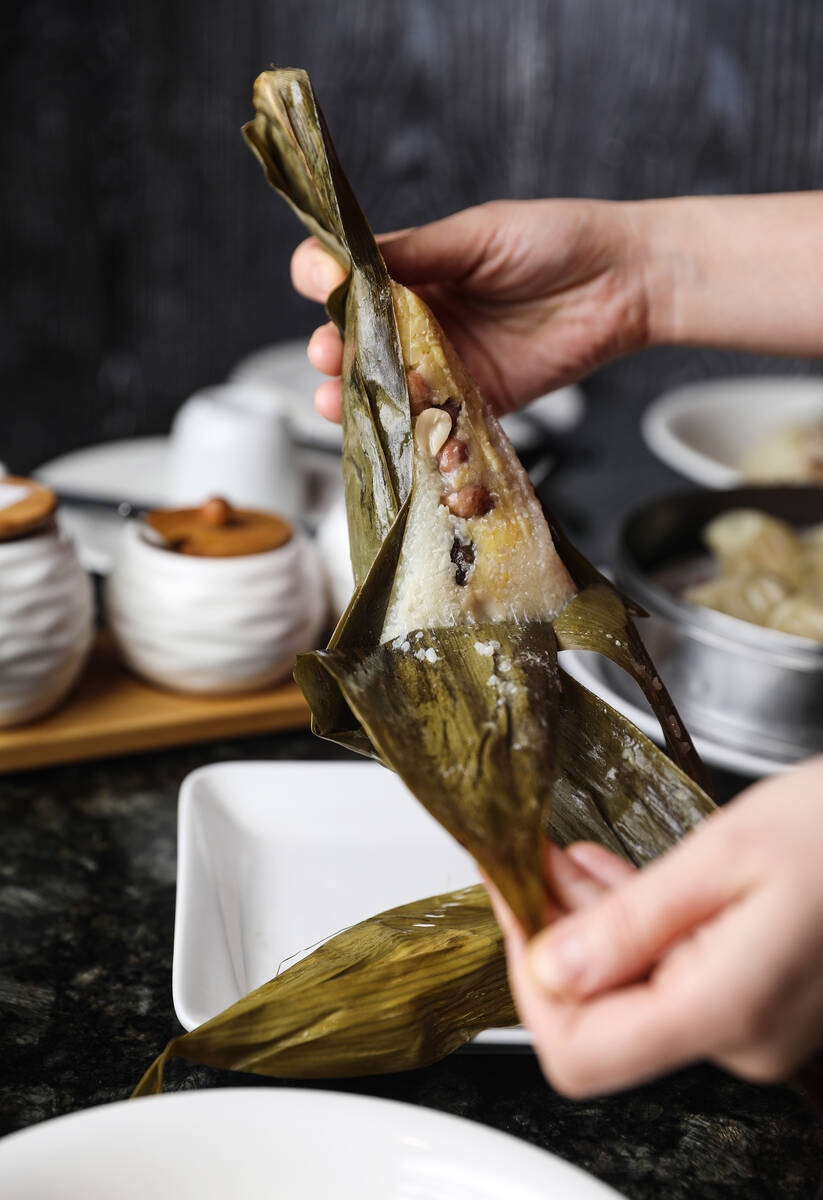 The Year of the Rabbit in the Chinese lunar calendar begins Sunday. We're offering eight dining suggestions to celebrate the new year in Las Vegas, eight being fortuitous in Chinese culture because the word for eight sounds similar to the word for wealth or prosperity.
The restaurants are variously serving lobster, whole fish, dumplings, noodles and other dishes that symbolize the longevity, abundance and good fortune people hope for in the Year of the Rabbit.
Chi Asian Kitchen in The Strat
Overhead, a pair of intertwined Chinese dragons undulate the length of the dining room, adding their vibrancy to the vibrant specials being offered for the new year at this fall 2022 addition to The Strat.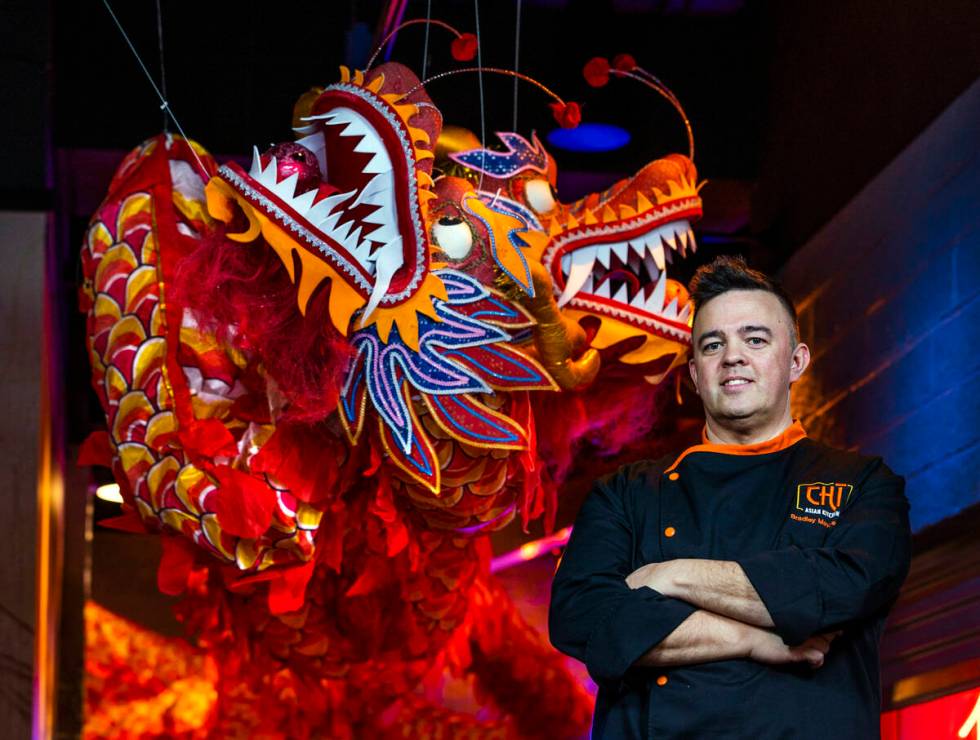 Shanghai spicy jalapeño prawns are bedded in a snarl of fried noodles roasty-fresh from the wok ($32). Cantonese lobster, stir-fried in the shell, with ginger, scallions and garlic sauce, joins a swirl of e-fu, the golden pleasurably chewy egg noodles that are traditional for special occasions ($59).
Folks can pair the New Year specials — or outstanding regular items like xiao long bao and fried whole fish backed by soy and ginger — with a Lunar Moon Shadow cocktail mingling Rémy Martin VSOP, yuzu, raspberry marmalade and orange bitters ($19). A cocktail printer uses edible ink to create a rabbit image on the surface of the drink.
Bradley Manchester, corporate executive chef of Golden Entertainment, owner of The Strat, led the yearlong development of the menu for Chi Asian Kitchen. Umberto Soloto, who lived in China, is chef de cuisine, demonstrating the light hand essential to the menu. Property mixologist Austin Wood created the New Year cocktail.
Specials served Friday through Feb. 5.
Chinglish Cantonese Wine Bar
Kitty and Ken Heck, the couple who own Chinglish, commissioned a copy of Napoleon Crossing the Alps, the famed series of equestrian portraits by David, for the dining room of the restaurant. Except in their version, Napoleon is holding a plate of Poh Poh's dumplings.
And who can blame him? The plump parcels (Poh Poh is Kitty Heck's mother, Anna) are fashioned from scratch daily, with delicate yet substantial skins sheltering minced pork, chicken or vegetables. The dumplings stuffed with chicken, wood ear mushroom and Chinese chives lead a four-course prix fixe New Year menu that includes vegetarian and vegan options.
"When you bite down, that's when the flavor is released," Ken Heck said of the dumpling OS.
A rotisserie trio of pork shoulder char siu, a sparerib seasoned with cumin and nutmeg, and a cube of pork belly — crisp! meaty! fatty! — arrive next. Refreshing wheat noodles are draped with ground chicken and scallions in a light soy broth, the dish a cousin to zha jiang mian.
On the vegan side, a koi formed from spinach with goji berry eyes swims alongside a heap of enoki mushrooms in mushroom broth and a cube of silky house tofu in a puddle of soy sauce and hoisin. "It's our version of agedashi," Kitty Heck said, referring to the Japanese soft tofu dish.
Lobster cooked in the shell, beautifully tender, consorts with a seared scallop. A vegetarian egg white dumpling wrapper bulges with minced vegetables. Its vegan sibling? A cabbage leaf satchel filled with tofu and jicama. To finish, there's a tart of brûléed egg custard in puff pastry.
Chef Po-Fai Lam, Kitty Heck's father, designed the splendid New Year menu. Each course includes a pairing from the nicely edited Chinglish wine list.
Served at 5 and 7:30 p.m. Sunday for $125 a person
ShangHai Taste
Adi Zheng, mother of executive chef Jimmy Li, is renowned in Vegas for her zongzi, commonly known as sticky rice dumplings ($5 each). Zheng wraps sticky rice and pork in banana leaves, then steams the parcels. Zongzi are typically eaten for the Dragon Boat Festival, but they're also popular for the Lunar New Year.
The regular menu offers other New Year staples like dumplings (signature xiao long bao, $10.95, or steamed fish or vegan versions, $11.95), and noodles (fat Shanghai snarls stir fried with mushrooms, chicken, pork or beef ,$13.95, or with shrimp, $14.95).
Zongzi served Friday through Sunday
Mott 32 in The Venetian
Alan Ji, chef of Mott 32 in Vegas, and Lee Man Sing, executive chef the Mott 32 Group, collaborated on five New Year specials. Lobster and abalone salad present a luxurious duo ($128). Arriving next: crisp spring chicken ($48) and steamed sea bass topped with a sizzle of red chilis and garlic ($52).
Pan-fried golden oyster with honey glaze ($58) departs from tradition by omitting the usual black moss.
"For many years, Lunar New Year dishes were prepared with oysters and black moss (because) black moss is also called fat choy, which means good luck in Chinese," Sing said. "However, black moss is not environmentally friendly. It is primarily grown in northwestern China to prevent ground erosion and improve the quality of the soil. That is why I did not use it."
Brown sugar sticky rice cake ($18) rounds out the specials.
Served Saturday through Jan. 28
The Garden Table in Bellagio Conservatory
In a private pavilion, at a single table, New Year menus are served at lunch and dinner.
At lunch, the Eight Treasures Dim Sum Platter ($88) brings together abalone shumai, vegetable dumplings, har gau, barbecue pork buns, pan-fried curry chicken buns, pan-fried potstickers, almond shrimp balls and vegetable spring rolls, plus sweet dumplings for dessert, juices and tea.
For dinner, the Feast of Prosperity ($128) features Chilean sea bass, poached chicken enlivened by ginger onion sauce, salt and pepper shrimp, beef with black pepper sauce and longevity noodles slicked with shallot garlic oil.
As with lunch, dinner includes mochi sweet dumplings, fresh watermelon or orange juice, and jasmine pearl or Monkey Pick oolong tea (according to legend, monks in old China trained monkeys to pick the best leaves from wild tea trees). There are two daily seatings for each meal. Reserve at bellagio.mgmresorts.com/en/restaurants.html.
Served through March 4
Related: Lunar New Year in Las Vegas: A guide to events and exhibits
China Poblano in The Cosmopolitan
The prices for New Year specials (like regular menu prices) end propitiously in numeral 8. Sweet and sour fried fish is served whole with seafood salad ($37.88). A shrimp and cabbage rice noodle roll links arms with sweet dipping sauce ($20.88). Robust black bean garlic sauce punches up rice cakes with vegetables ($15.88).
Pineapple pomelo tart is set with sugarcane cream ($13.88). Dewars White Label Scotch and spiced pear star in a Pears of Prosperity cocktail ($18).
Served Friday through Feb. 5
Hakkasan in MGM Grand
Guests can write their wishes on red and yellow ribbons they hang from latticework in the restaurant. A wish for the tasty is quickly granted with a six-course prix fixe menu to mark the new year.
Octopus salad with yuzu plum sauce and a dim sum trio (seafood dumpling, XO scallop-prawn shumai, vegan mushroom puff) are followed by roast duck, stir-fried wagyu with nian gao (sweet rice cake), and steamed John Dory with brown butter black bean sauce.
A small Lucky Rabbit cake layering black sesame mousse, raspberry compote and raspberry sumac sorbet completes the meal.
Served Thursday through Feb. 5 for $158 a person
WuHu Noodle in Silverton
Three lobster dishes headline the nine specials the restaurant is sending out. There is shelled Cantonese lobster wok-seared with onions, ginger, snow peas and light sauce; a shelled lobster cooked with ginger sauce; and salt and pepper lobster prepared with garlic, onions and jalapeños. Each is $56 and served with jasmine rice.
Among the other New Year dishes are pig feet braised with bay leaves, star anise and cinnamon ($20), and pork belly accompanied by preserved vegetables, bok choy and jasmine rice ($20).
Served through Jan. 29
Other New Year options
— Dominique Ansel Las Vegas in Caesars Palace is offering its mandarin, kumquat and vanilla Cronut filled with kumquat jam and vanilla ganache ($7.99) through Jan. 31.
— Blossom in Aria is presenting what is likely the largest New Year menu in Vegas, consisting of 26 dishes served Jan. 26-30. One highlight is the textural jouissance of fresh abalone and sea cumber ($198).
— Wing Lei in Wynn Las Vegas is featuring its Year of the Rabbit cocktail with botanicals such as cubeb berries, Thai lemongrass-grains of paradise spice, Vietnamese black pepper, a cloud of coconut ginger egg white foam and an edible lucky rabbit decal ($21). Mixologist Mariena Mercer Boarini pays homage to the White Cloud Monastery in Beijing with the drink.
Served through the year
Contact Johnathan L. Wright at jwright@reviewjournal.com. Follow @ItsJLW on Twitter.