8 places to eat at Allegiant Stadium for the 2023 Raiders season
Updated September 18, 2023 - 3:17 pm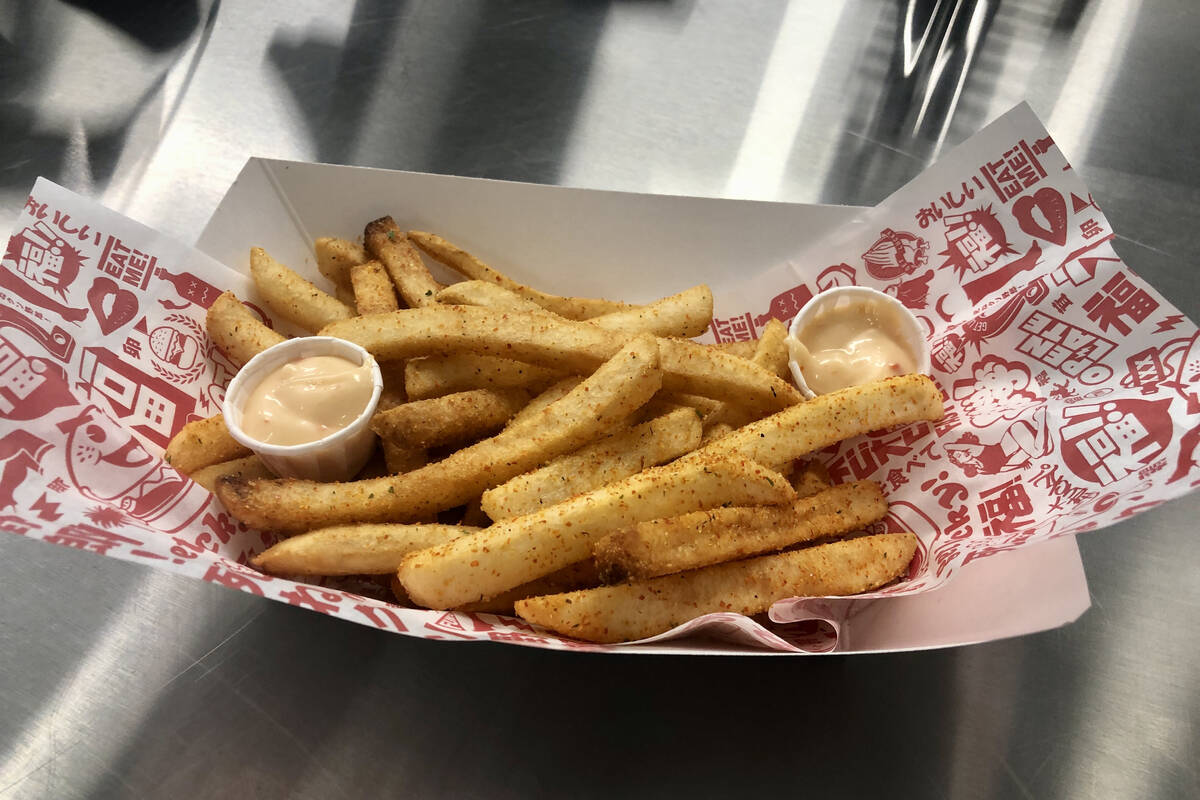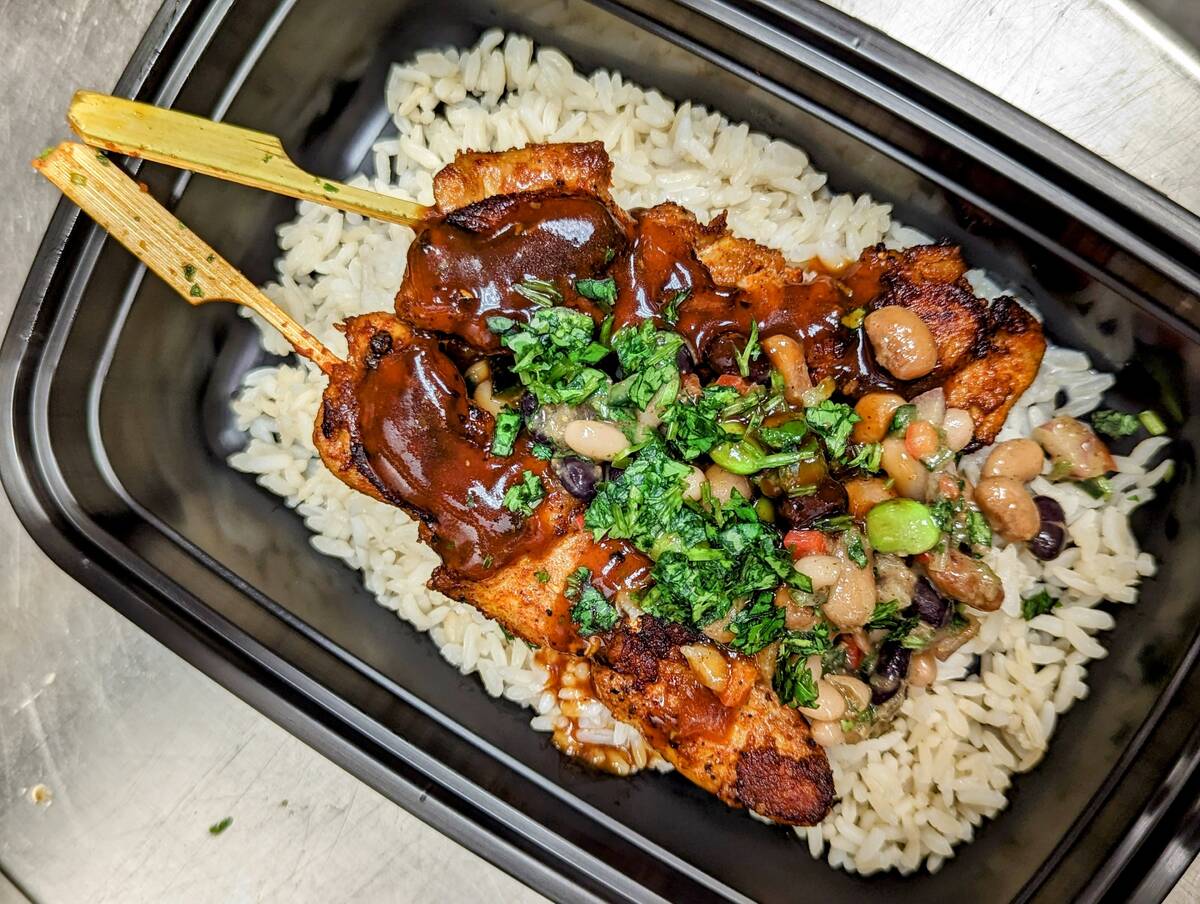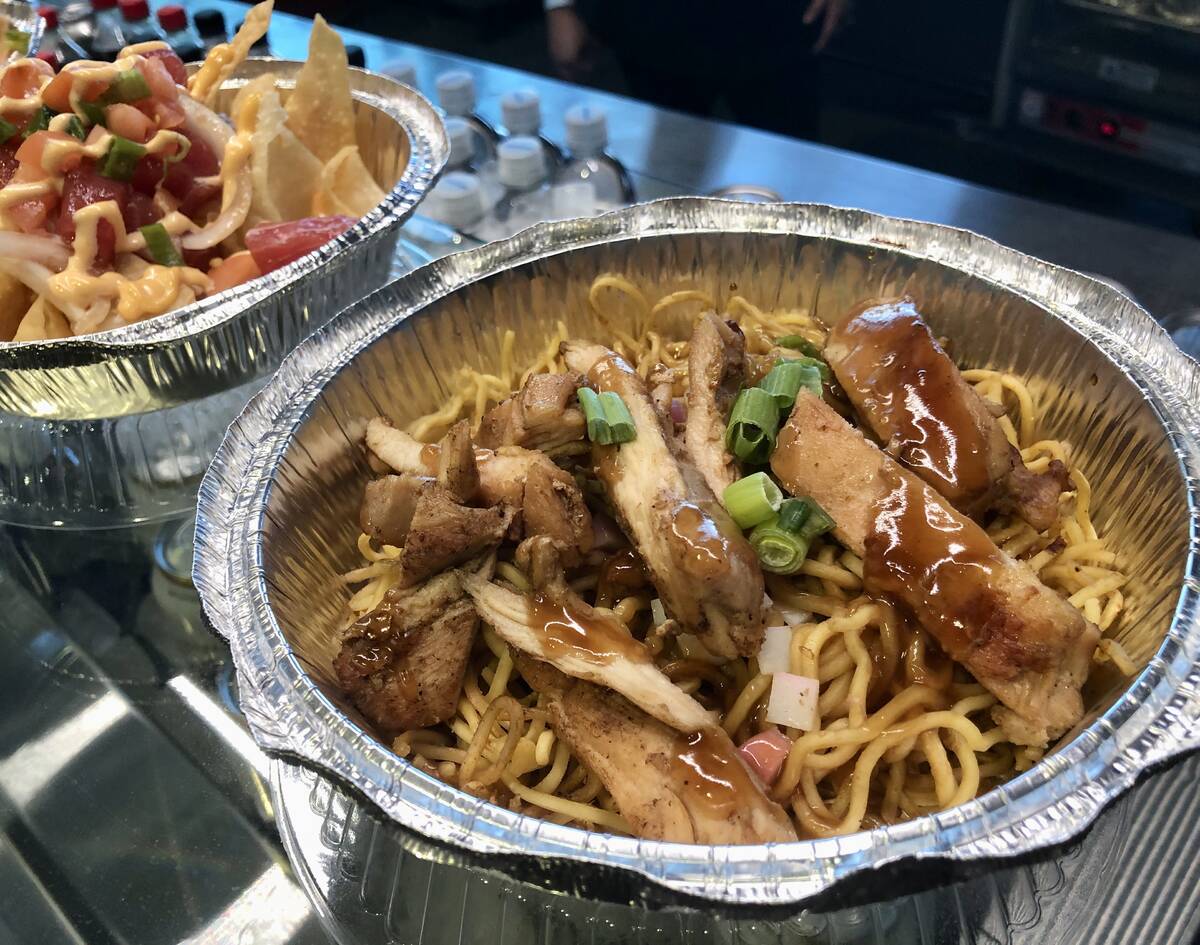 Football fans are hungry fans. Ahead of the 2023 NFL season, we dropped by Allegiant Stadium, home of the Las Vegas Raiders, to sample food from some of the dozens of vendors across three levels. Numerous stations dispense condiments and napkins, but if you want utensils, you'll typically need to request them at the order counter.
Here are eight options for game day grub:
Fries from Fukuburger. Fukuburger does great burgers, so it must do great fries, right? Affirmative. The fries (I lucked out with a fresh batch) are hot, gently crisp, and dusted with togarashi chili seasoning that produces a hum of heat. Dip the fries in pill cups of crack sauce (sweet Thai chili mayo). Dip, dip, enjoy the backfield in motion. If you tip, you get a lollipop. $7.99.
Sicilian pepperoni slice from Pizza Rock. This downtown Vegas pizzeria, owned by renowned pizzaiolo Tony Gemignani, was recently named among the top 50 in the U.S. Pizza Rock is among the busiest outlets at Allegiant. A Sicilian pepperoni slice arrives thick and cheesy and studded with pepperoni cups sheltering pools of oil. $13.99.
Two carne asada tacos from Abuela's Tacos. Griddled corn tortillas are double stacked, then filled with carne asada. Onions and cilantro? Yes, please. Spurts of lime juice finish the job. The tacos come with salsa verde, but packets of Tapatío are available on request. Abuela's is also a restaurant and caterer on East Sahara Avenue. $11.99.
Jerk chicken skewers from Pacha Mamas. Pacha Mamas is a project of famed Border Grill restaurant in Mandalay Bay. Two chicken skewers with barbecue sauce are bedded in coconut rice and topped with Caribbean bean salad. There's also a Pacha Mamas location at T-Mobile Arena. $14.99.
Fried noodles with teriyaki chicken from Island Flavor. Island Flavor is another busy vendor at the stadium. Fried yakisoba noodles are topped with chopped green onions, bits of kamaboko fish cake and chunks of teriyaki chicken in sauce. Island Flavor also has three bricks-and-mortar restaurants across Vegas. $12.99.
Chopped brisket sandwich from Rollin Smoke. A submarine roll overflows with chopped brisket in barbecue sauce. Ask for a fork at the counter: You'll need it to relieve the sandwich of some of its meat, unless you don't mind making a mess. Rollin Smoke also brings its Arkansas barbecue to T-Mobile and three restaurants in Vegas. $16.99.
Boulevard burger from The Boulevard. I searched out this booth for the Black Hole burger I'd seen listed online, but I learned it was no longer on the menu. The Boulevard burger had replaced it, layering a beef patty, pepper jack, tomato, shredded lettuce, crisp onions and house sauce on a plain bun. $15.99.
Sweet & Boozy brand Peanut Butta Whiskey Ice Cream from Neon Dog. You can actually taste the liquor in this half-pint. Not enough to produce a real buzz, of course, but enough to make the pleasure of eating ice cream even more pleasurable. Other boozy flavors include Big Lebowski and Vegas Vice. Just the thing after a Neon footlong with banana peppers and Tajin. Sweet & Boozy also has its own stall, section 106. $11.99.
Contact Johnathan L. Wright at jwright@reviewjournal.com. Follow @JLWTaste on Instagram and @ItsJLW on X.