A 1st look inside Michael Mina's reopened StripSteak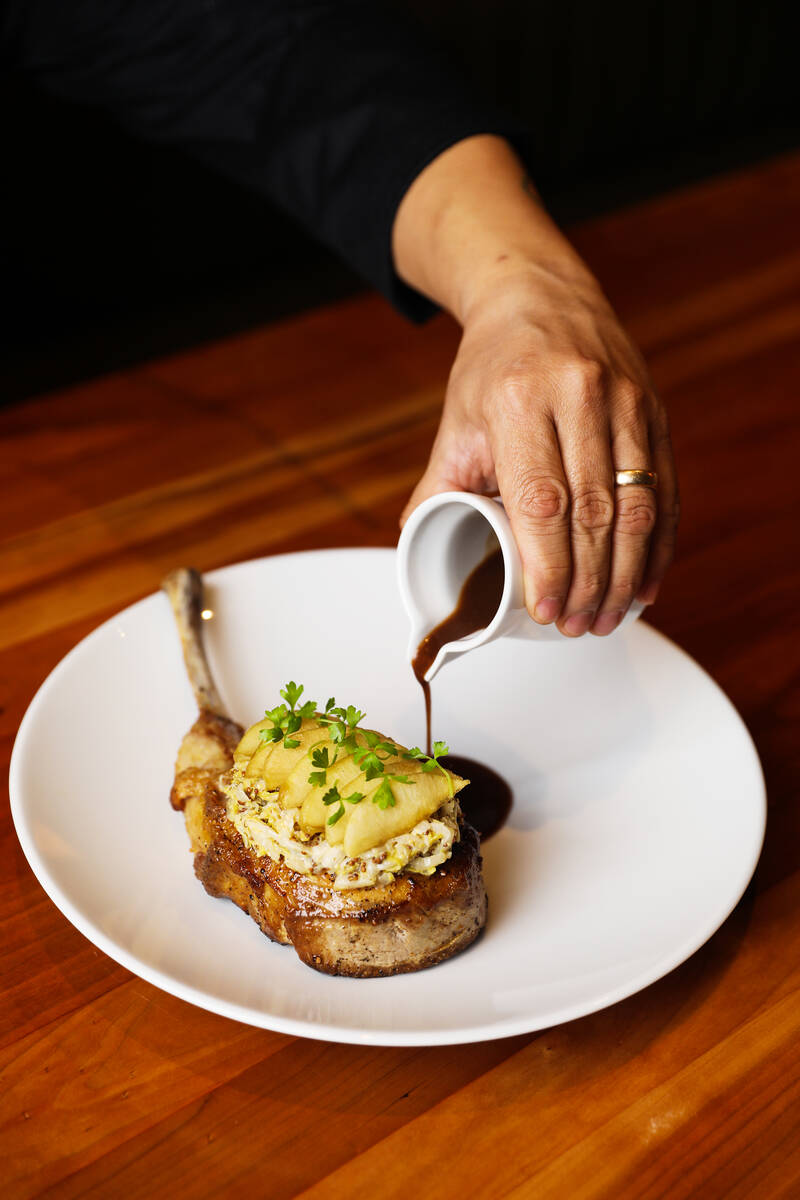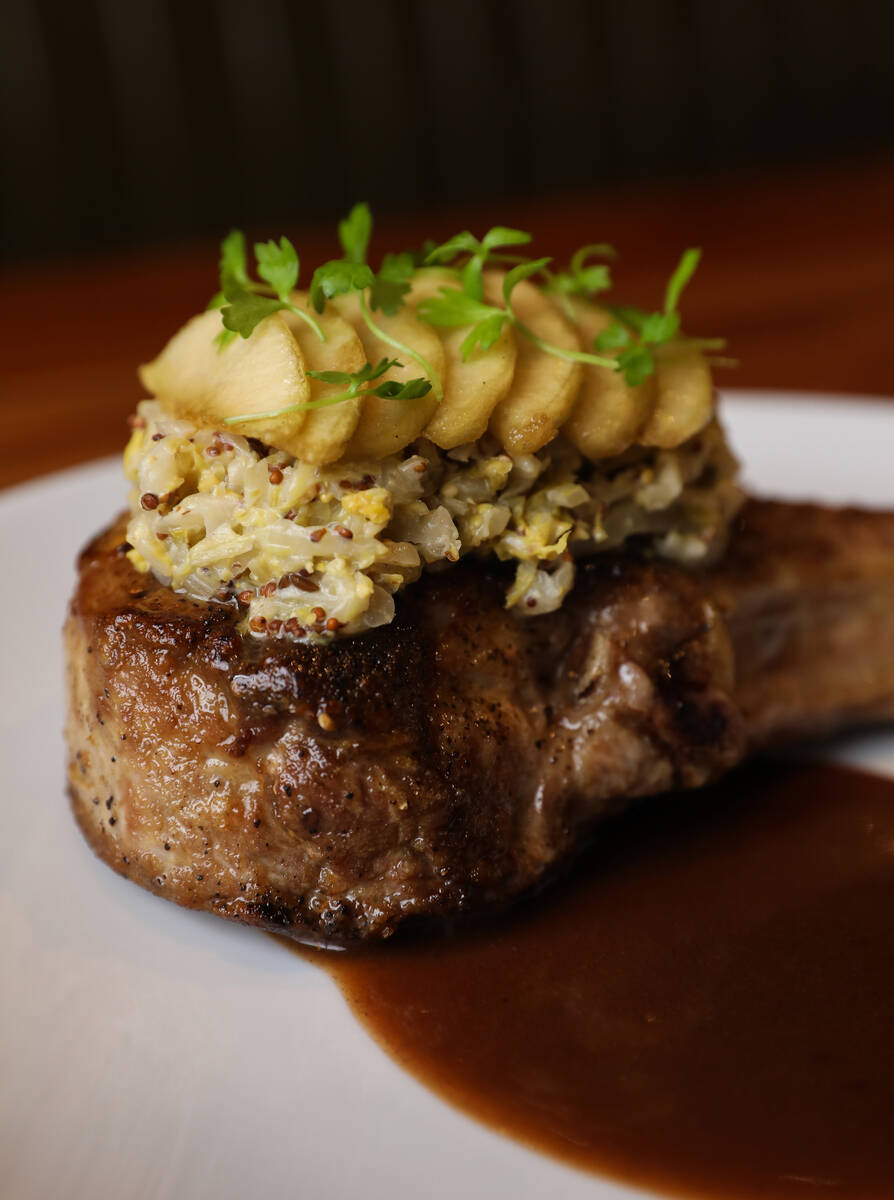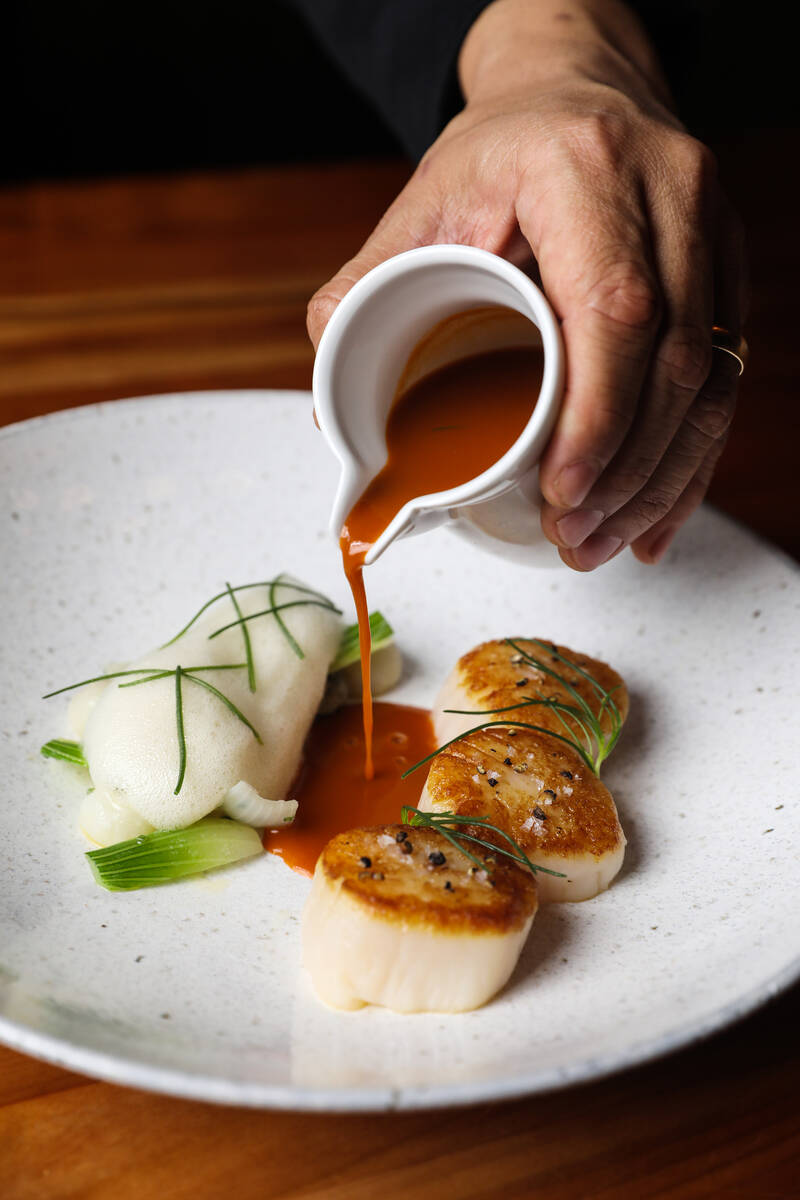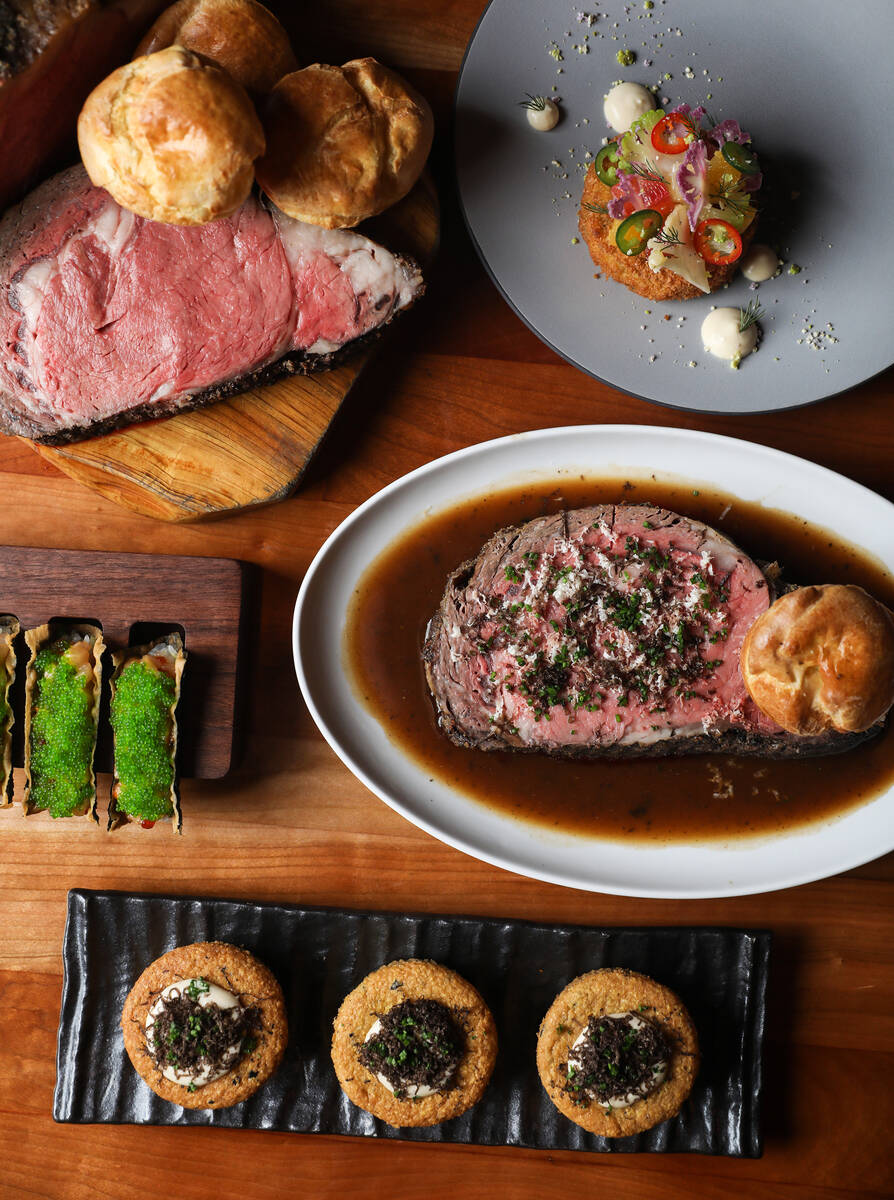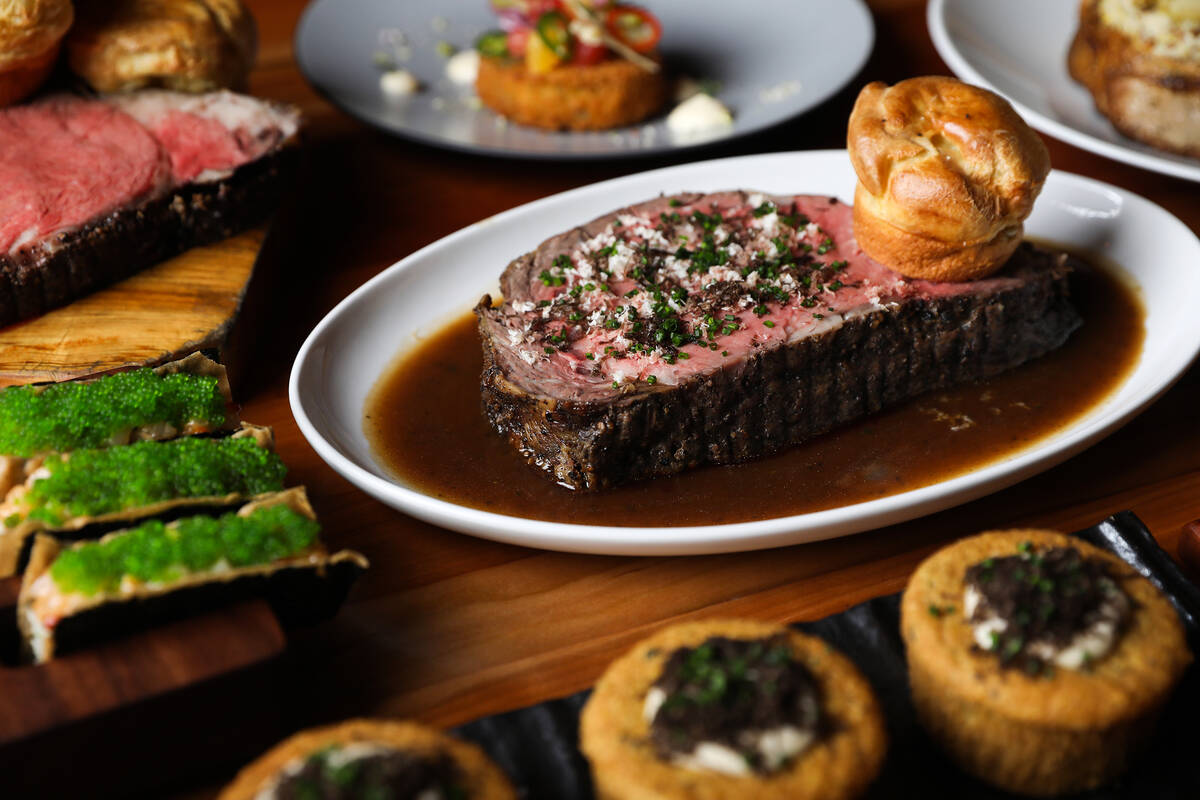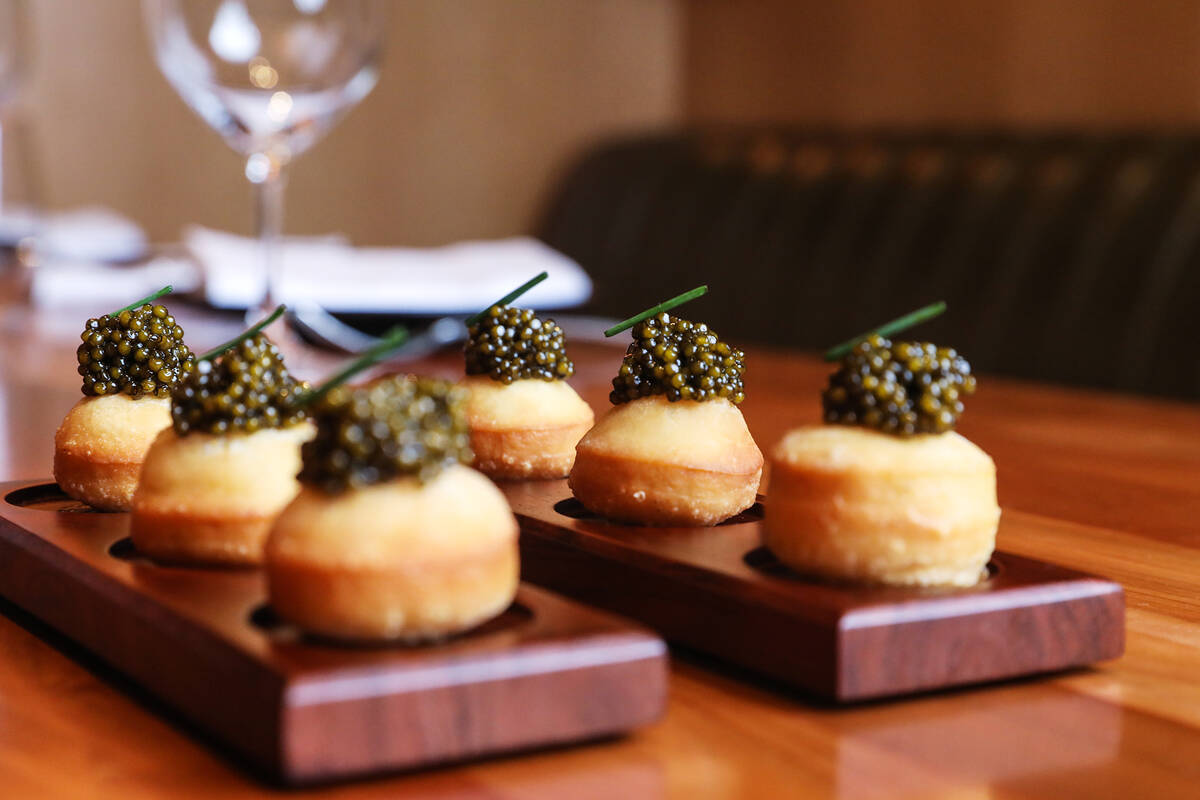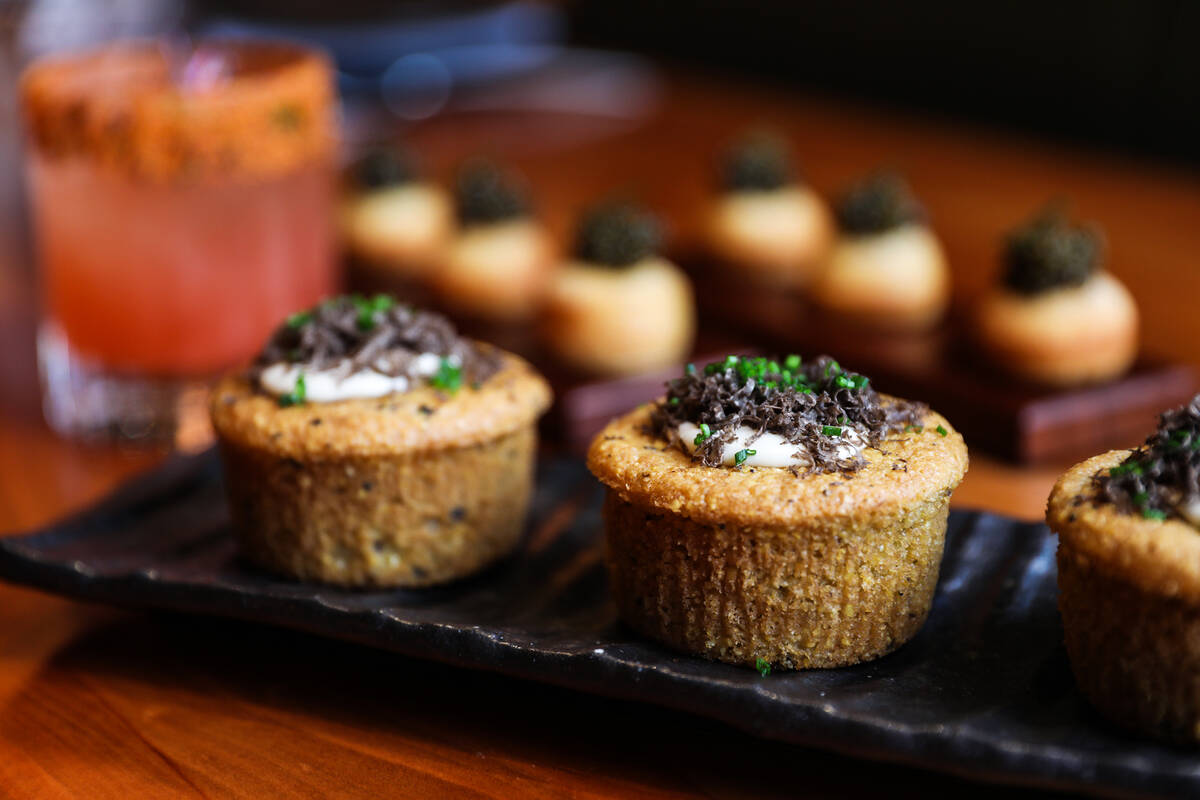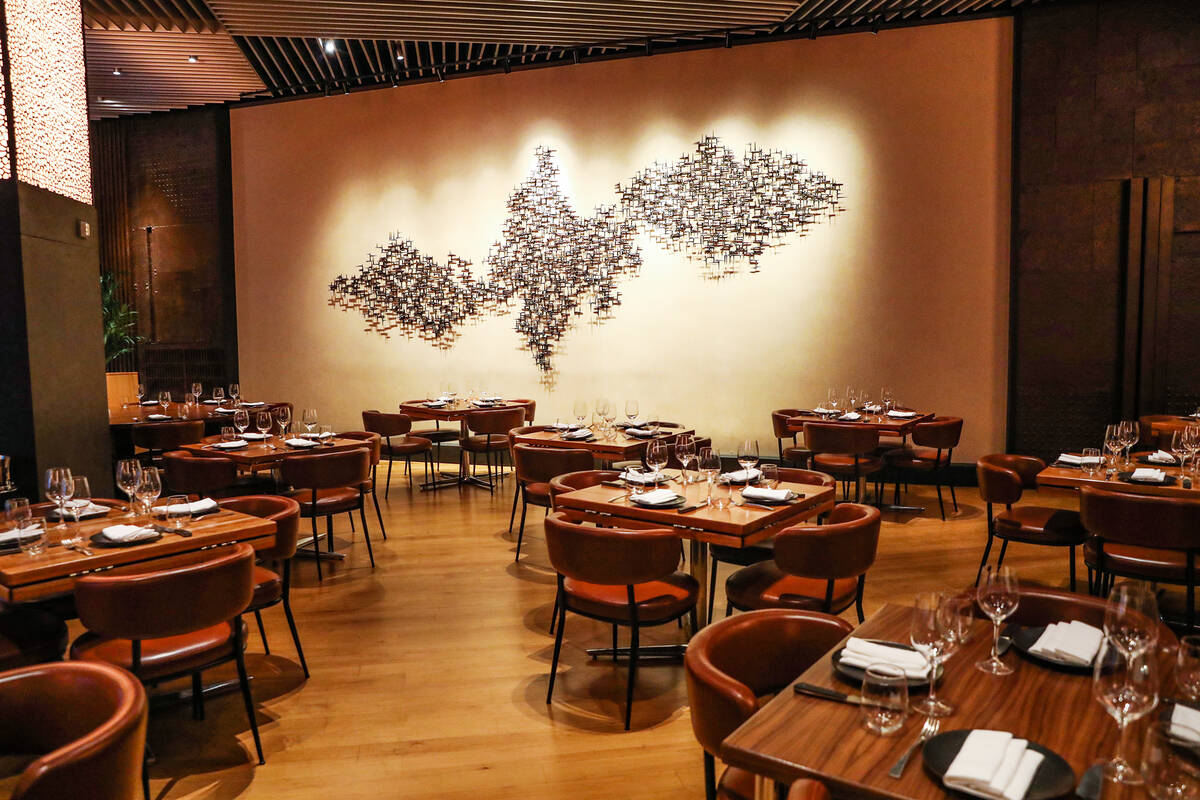 It's a marriage 25 years in the making.
At the newly reopened and remodeled StripSteak in Mandalay Bay, truffle corn bread with a fluff of whipped truffle butter joins the appetizers.
The combination of black truffles and corn bread makes intrinsic flavor sense, even just reading the menu description, but it's a union chef Michael Mina, creator of StripSteak and winner of three James Beard Awards, never thought to make until he was developing the new menu for the steakhouse over nine months in 2022.
"You think of all the times you've baked cornbread, all the truffles you've used — I never thought to marry the two," Mina said in an exclusive discussion with the Review-Journal. "I kick myself it took 25 years to think of this. It's one of my favorites we're doing now."
Nearly 70 percent of the menu at StripSteak, which reopened Dec. 30 after being closed about two months, is new or significantly altered, Mina said.
The truffle corn bread and other new starters (more on those later) bring a whimsical appeal. The grill side of the menu explores how new ingredients and techniques can be applied to steakhouse standards. And craft cocktails, now more essential than ever, have received a refresh too.
The menu makeover, together with a makeover of the interior design, conjures a new energy for StripSteak, helping the restaurant define its identity, its place, in 21st century Las Vegas, where steakhouses range from preserved-in-aspic golden oldies to restaurants-slash-nightclubs that happen to serve tomahawks.
"Everything evolves. You look at: What is your competition? What do people want today?" said the chef, whose Mina Group owns and operates about 30 restaurants in the U.S. and overseas. "As a chef, I love Las Vegas. You absolutely cannot sit still here.
"StripSteak is an institution. An amazing staff creates an institution. When you get the opportunity to remodel, update, add to the foundation — I couldn't be more excited about it."
Steak obsession
StripSteak opened at Mandalay Bay in October 2006. It was the first steakhouse in the Mina Group, and among the first on the Strip to be chef-driven. And driven by obsession.
"We were obsessing over developing the best techniques for cooking steak, that's what we invested in, that's what we built the restaurant around," Mina said. "The wood grill, the dry aging, that will never change. Foundationally, that part of the menu hasn't been changed."
A little fat, a little foie
But it has been updated.
Consider whole prime rib roasts swaddled in duck fat and dry aged for 45 days in glass-front cases, like sacred objects (and 1990s Damien Hirst). A puffy popover, inflated with blue cheese, accompanies the plating, popovers being traditional sidekicks to prime rib.
"Dry aging the meat with duck fat on it gives it great flavor, but it also really protects the meat," the chef said.
For A5 Mishima wagyu, butter poaching, then wood grilling, produces a roasty char that yields to tender meat and rich umami.
The kitchen refashions the traditional pairing of pork and applesauce with a Kurobuta pork tomahawk topped by sliced Fuji apples and creamed cabbage braced with hot Japanese mustard.
Mary's Free-Range Chicken twists another beloved pairing — chicken and dumplings — as the roasted bird consorts with housemade gyoza-style dumplings plumped with foie gras.
"It's the things that all go together," the chef said of these new or re-imagined grill dishes and their adjutants.
Fun at the start
One appealing aspect of steakhouse dining, Mina said, is you know what awaits as the main event: "a great steak cooked really well." That allows for fun, for the unexpected, on the front end of the meal.
Like the black truffle cornbread. Or caviar and uni poppers featuring a puri cracker (from chickpea flour), crème fraiche and yuzu (one of several Asian inflections on the new menu).
Foie gras doughnuts are filled with poached quince, the fruit also a classic partner of foie gras terrine. And from the new raw starters, yellowfin (spicy and sashimi) is layered with crisp rice cakes and a flurry of furikake.
"We were really thinking through this type of experience, appetizers or starters. How do we like to eat?" the chef said. "You love having them, they're fun for groups, but you still enjoy your steak afterwards."
White lines
At StripSteak, the glass is gone — the glass panels that once partitioned the dining room — creating a new openness. A palette inspired by the desert has settled on the restaurant, rendered in warm woods and oxblood chairs and capacious circular booths in sage.
There's also a new private dining room, transformed from space the casino once used for storage. The room seats about 70 and features a striking carpet whose abstract pattern — thick white lines in concentric ovals — recalls Nazca lines (more desert) or details from ancient Mesoamerican sculpture.
The room offers yet another marriage at StripSteak — of style, steak and privacy.
Contact Johnathan L. Wright at jwright@reviewjournal.com. Follow @ItsJLW on Twitter.