A guide to 8 tasty food festivals this fall around Las Vegas
Updated September 14, 2023 - 10:12 am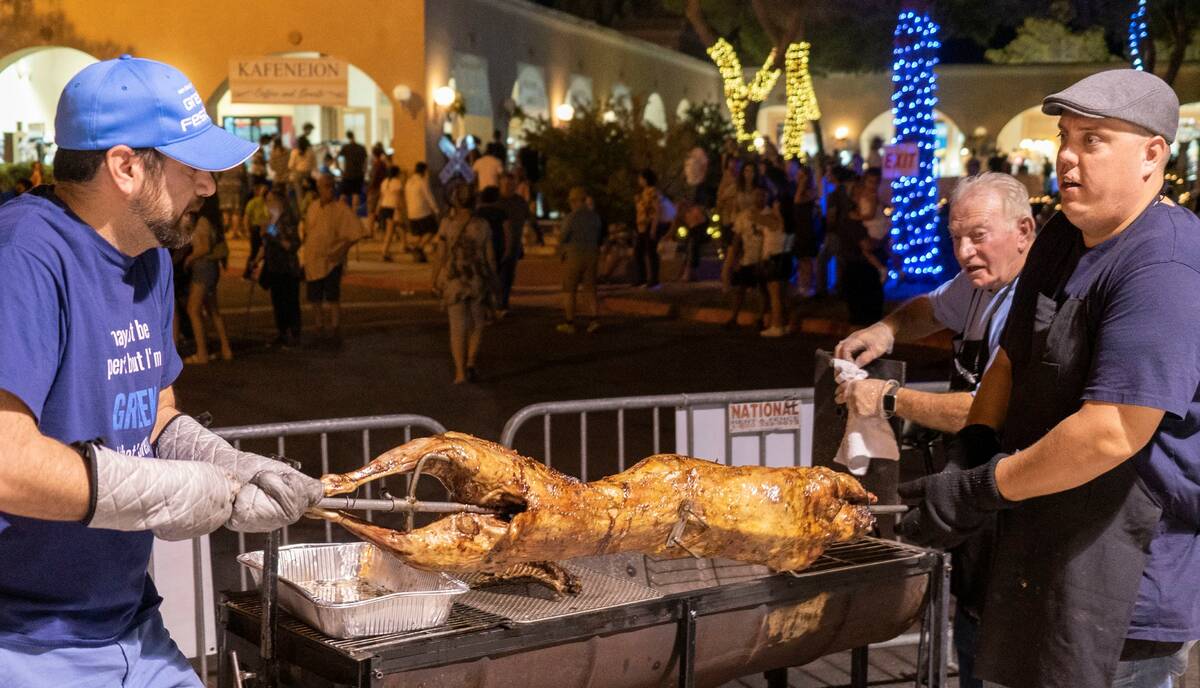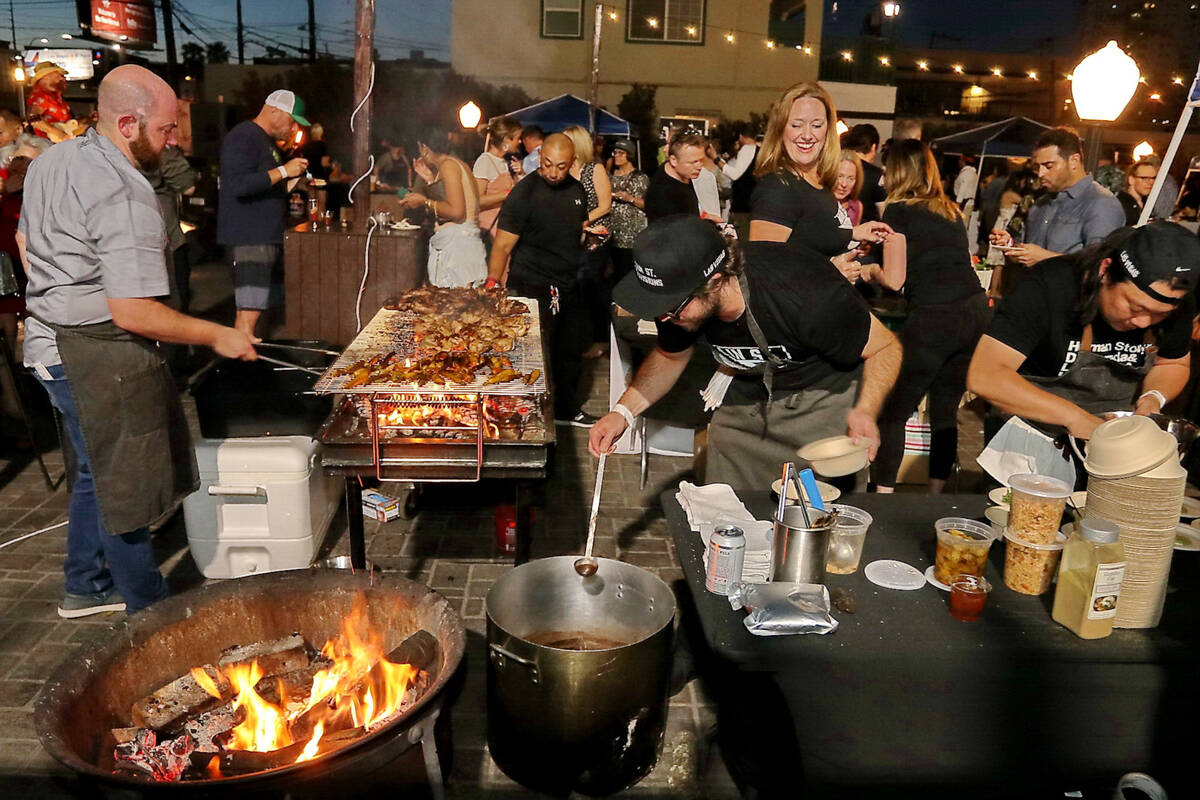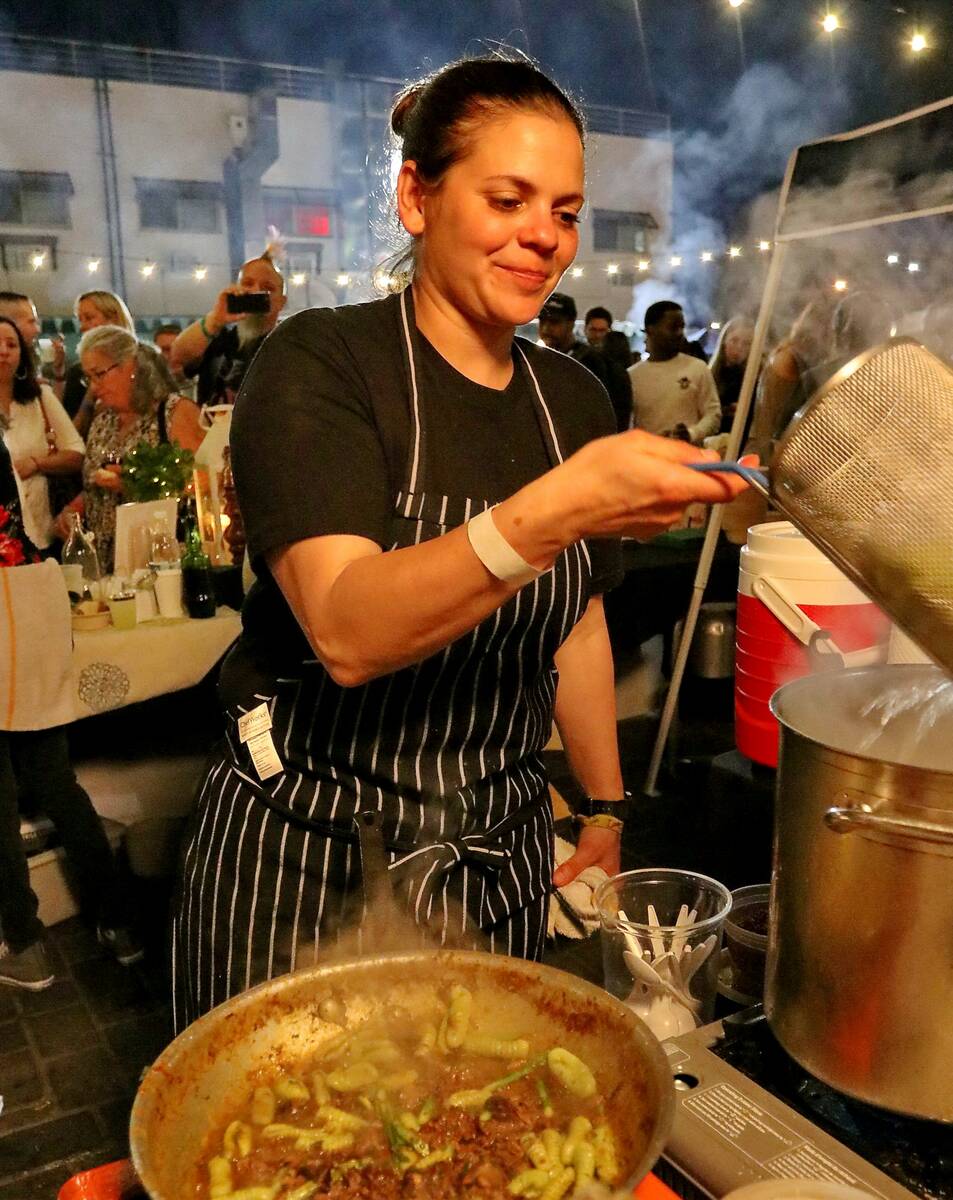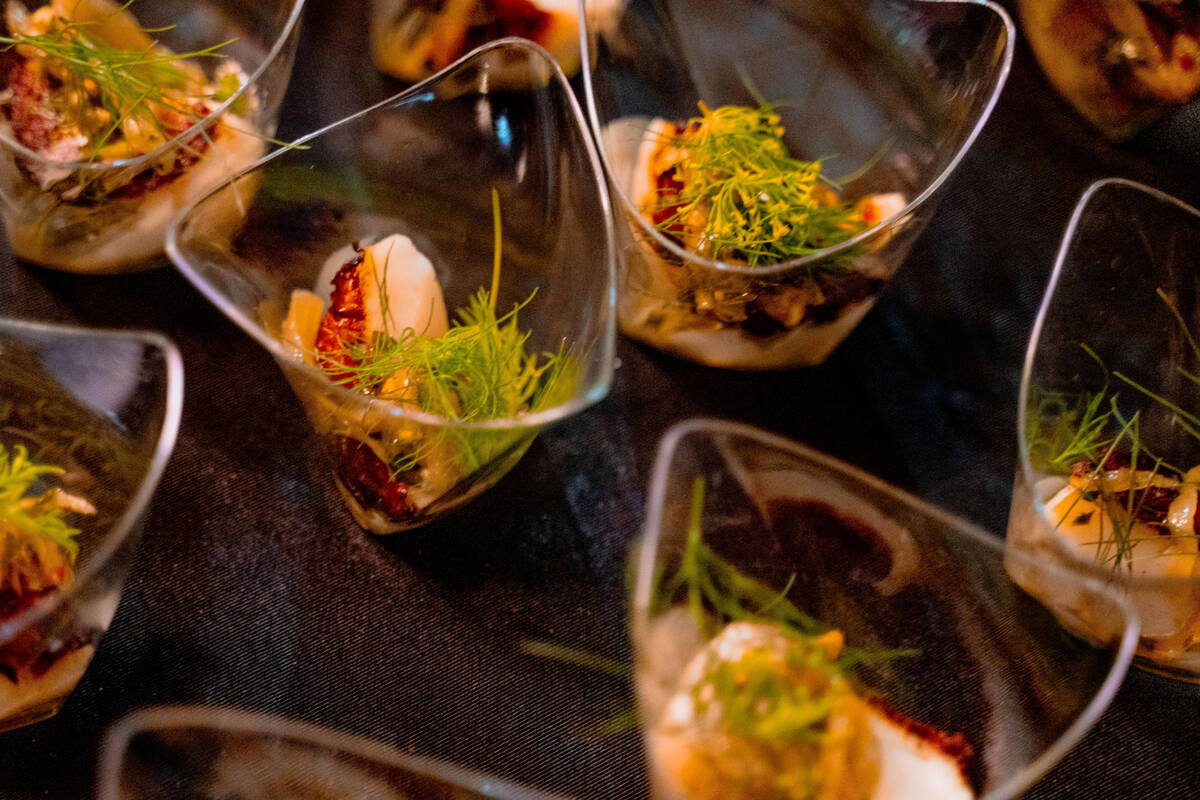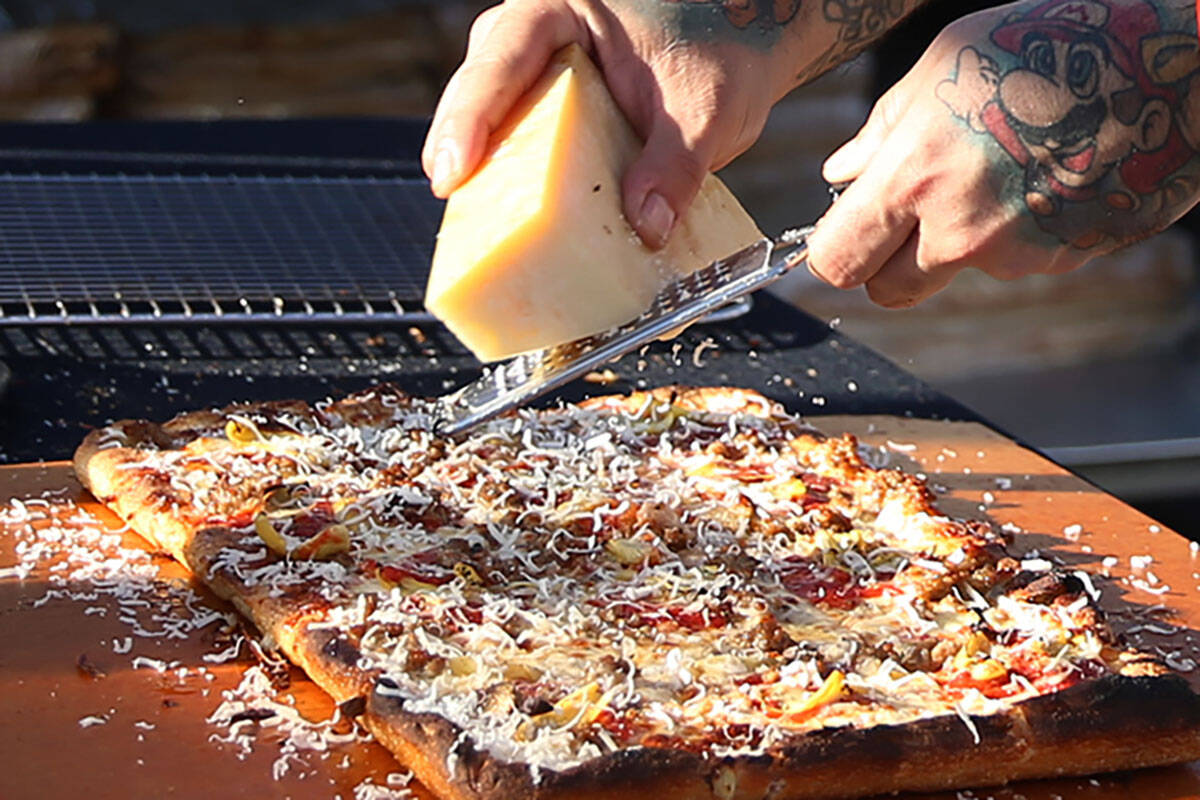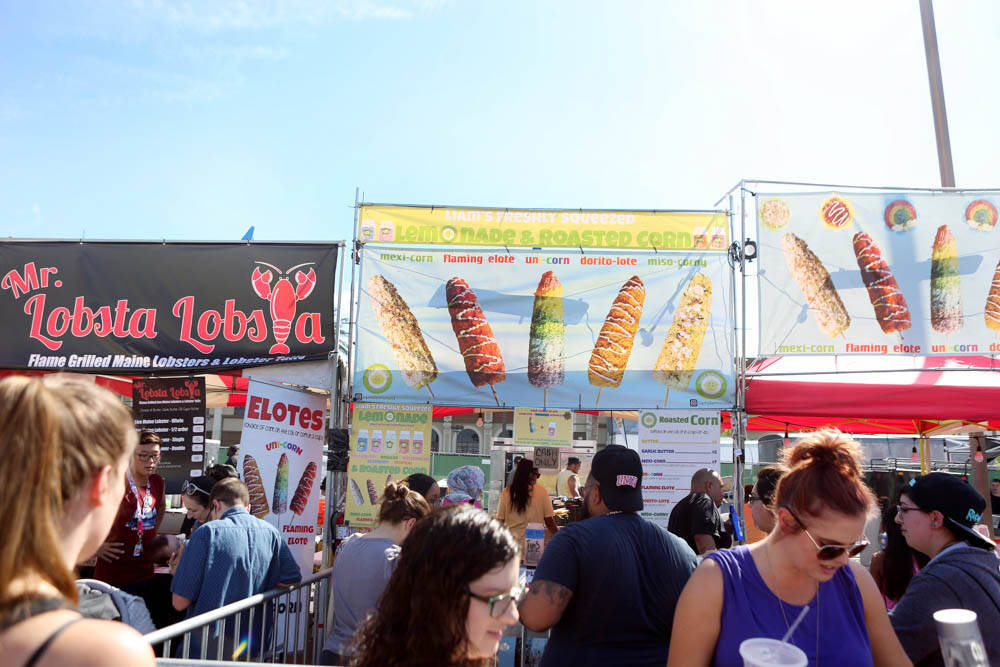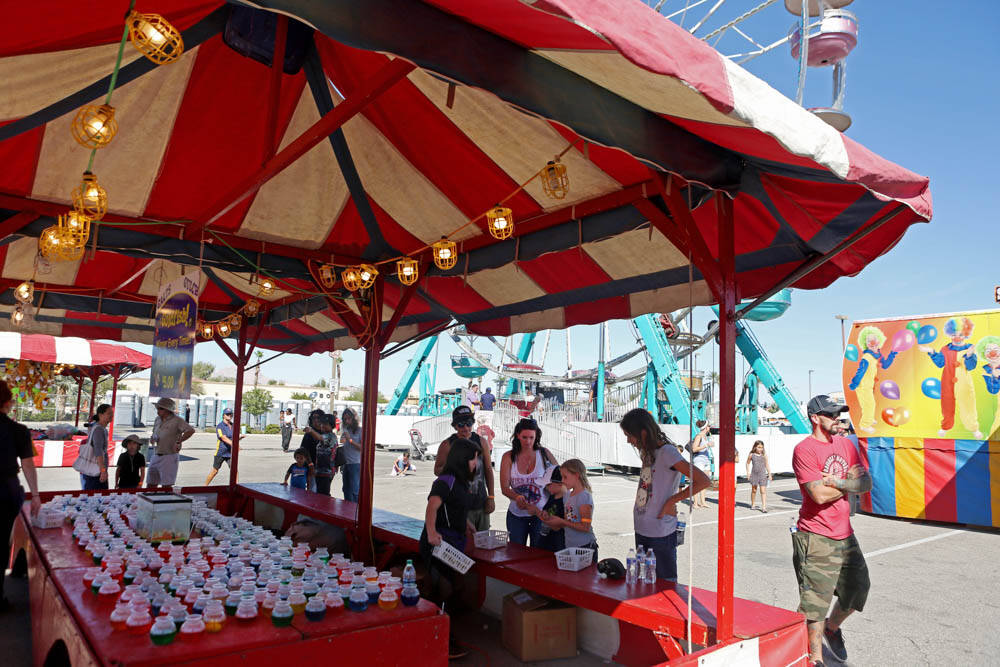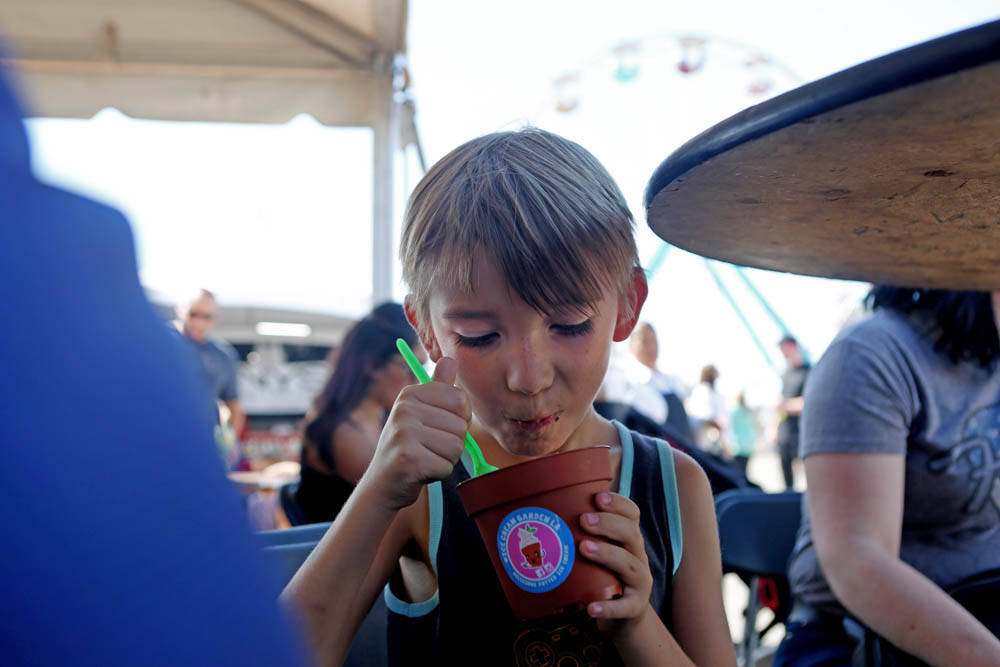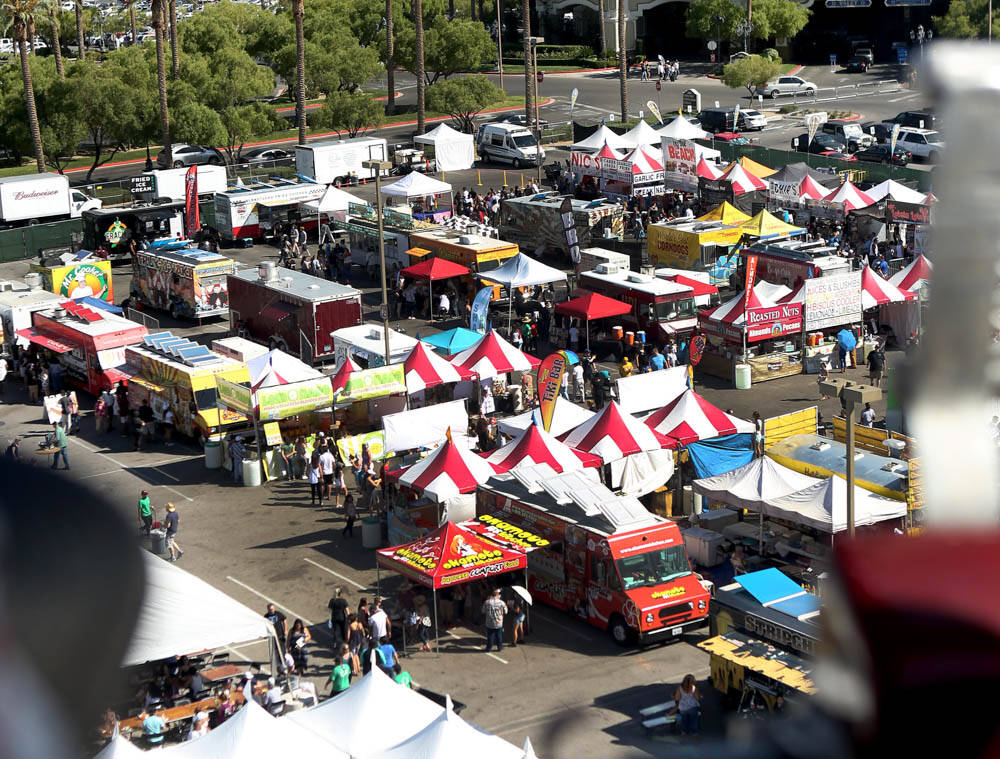 As with so much else — sports, entertainment, restaurants, mixology, traffic cones — Las Vegas has also become a leading city for food festivals. The mix brings together OG gatherings like the Las Vegas Greek Fest, celebrating 50 years in 2023, with newer events like Vegas Unstripped, founded in 2018 to showcase local chefs (as opposed to out-of-town talent on the Strip).
Fall approaches. Here are eight festivals to graze your way through the season.
Las Vegas Greek Fest
Sept. 15-17, St. John the Baptist Greek Orthodox Church, 5300 El Camino Road, lasvegasgreekfest.com
At the church, inside an enormous walk-in freezer, stacked 10 to 15 high, they wait: hundreds of aluminum hotel pans filled with pastitsio, dolmades and bogatsa custard pie, all made ahead for the festival. Over three days, up to 25,000 people will attend the fest, eating perhaps 150,000 pieces and plates of food, according to organizers.
What's on the menu? Pastitsio, dolmades and bogatsa, of course. But also Greek salads and thick-cut Greek fries tossed with garlic, oregano and lemon; tiropita and spanakopita with layers of buttered phyllo; breaded and fried saganaki cheese flambéed in brandy; gyros stuffed with meat cooked on vertical spits; lamb chops, chicken, loukaniko sausage and souvlaki skewers pulled straight from the grill, then served with salad, pilaf and pita.
Tens of thousands of pastries, about half made from scratch by church members, take a turn at the festival. Think baklava, paximadia (like biscotti), koulouria butter cookies, kataifi shredded phyllo rolls with walnuts and syrup, and kourembiethes shortbreads in flurries of powdered sugar. Loukomades, the deep-fried honey doughnuts, are another pastry highlight.
"We have a family — it's their mom's recipe. They've been preparing them for many years. The whole family comes out, and they cook them," said Gus Flangas, a Vegas attorney and church member who is chair of the festival.
Some things are new this year: a beer tent, an improved band (as Flangas put it) playing Greek music, expanded wireless access to speed up paying with plastic. A daily $100 VIP admission package, also debuting this year, features air-conditioned seating, waiters, a private cash bar and lamb turning on a spit.
"It's the only place at the festival to get spit-cooked lamb," Flangas said. "Elsewhere, it's roasted."
The fest has long offered attractions beyond food and drink. This year, look for Greek dancing, live music from the stage, market vendors, church tours, a children's area, smaller carnival rides, a miniature train, and a raffle with a $25,000 grand prize.
"We have something for everybody," Flangas said. "Once the sun goes down and the stage lights up and the dancing and the band kick it into high gear, and the smoke and the lasers — it's a great experience."
San Gennaro Feast
Sept. 20-24, M Resort, sangennarofeast.com
This event, held annually in May and September, honors Saint Gennaro, the patron saint of Naples, who was martyred in the fourth century. Among the attractions: 70 food vendors, arts and crafts, face painters, 60 carnival rides and games, 40 bands and other performers on the main stage, and more. Fireworks close out the feast on Sept. 24.
Great American Foodie Fest
Sept. 29-Oct. 1, The Orleans, greatamericanfoodiefest.com/las-vegas
A fleet of the country's best food trucks, serving everything from birria to gourmet corn dogs to Hawaiian grindz, star at one of the largest food festivals on the West Coast. There are also specialty food vendors, a beer and cocktail garden, an eating contest, and carnival games and rides.
Wurst Festival
Sept. 30, Bicentennial Park, Boulder City, visitbouldercity.com/events
Boulder City presents its version of Oktoberfest with its Wurst Festival. Bratwurst and beer join food trucks, margaritas and wine on the food and drink front. The festival also features car and antique shows, silent and live auctions, and live entertainment throughout the day.
Las Vegas Food & Wine Festival
Oct. 4-8, Palms, vegasfoodandwine.com
Fifty top chefs, from Vegas and beyond, are scheduled to participate. Among the Vegas chefs are Saipin Chutima of Lotus of Siam, Min Kim of Mizumi in Wynn Las Vegas, Juan Castillo of Eataly in Park MGM, Jalon Brooks of Deez Donuts, Carla Pellegrino of Limoncello and Sam Marvin of Echo & Rig. The festival also features top wines and spirits, plus VIP cabanas.
Vegas Unstripped
Oct. 14, Arts District, vegasunstripped.com
James Trees, Brian Howard, Gina Marinelli, Marc Marrone, Jamie Tran, Jeffrey Weiss and Michael Rubinstein are among 30 top local chefs creating one-night-only dishes to be served at the event. In 2023, chefs who cook on the Strip will join their off-Strip colleagues for the first time. Craft cocktails from cool bars, live entertainment and art experiences accompany the food and drink.
Vegas Veg Fest
Oct. 21, Clark County Government Center Amphitheater, vegasvegfest.com
The festival reflects the continuing growth of vegan culture in Vegas. More than 80 vendors (all vegan) include food outfits like Kenkakshen Meals (a local meal prep service), NoButcher deli, Tarantino's Vegan and Underground Burgers. Cooking demos, speakers, a Halloween cupcake contest, a haunted forest and vegan trick-or-treating round out the event.
Las Vegas Pizza Festival
Nov. 4, The Industrial Event Space, vegaspizzafest.com
Ticket holders enjoy unlimited tasting of New York, Sicilian, Detroit and other styles from some of the city's leading pizzerias and pizzaiolos. Tony Gemignani of Pizza Rock, John Arena of Metro Pizza, Vincent Rotolo of Good Pie, Floriana Pastore of Signora Pizza and Madisen Saglibene of Pizza Stone'd are just some of the participating pizza chefs.
Contact Johnathan L. Wright at jwright@reviewjournal.com. Follow @JLWTaste on Instagram and @ItsJLW on X.