A look at the 36 bars and restaurants going into the Fontainebleau
Updated September 24, 2023 - 4:16 pm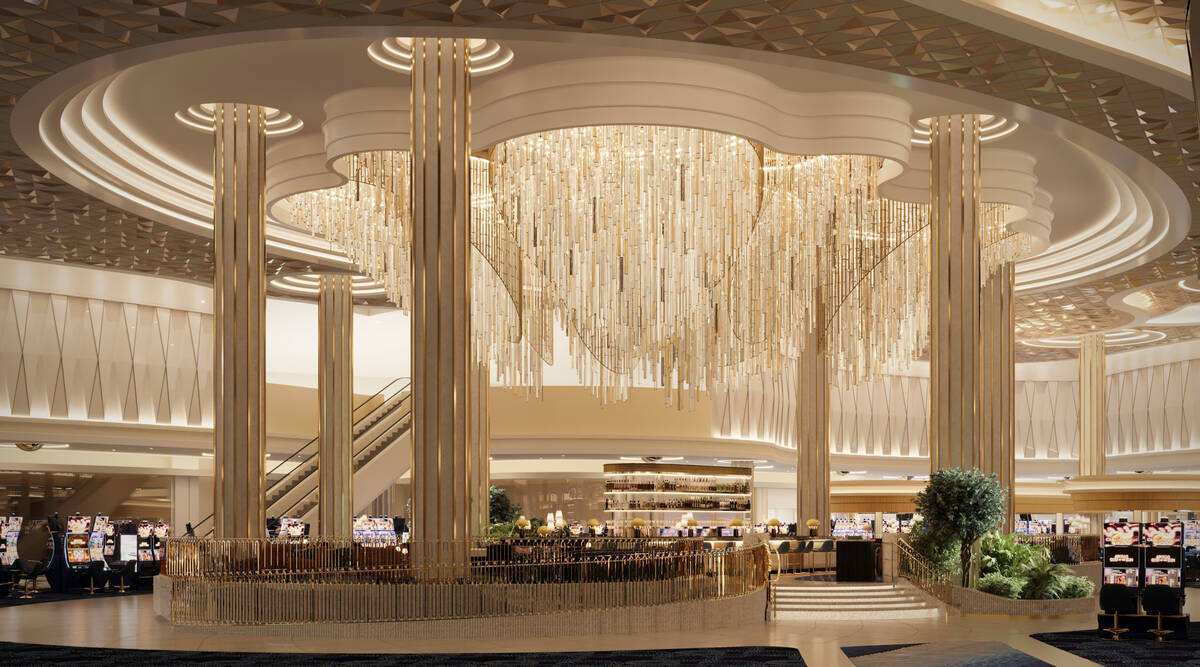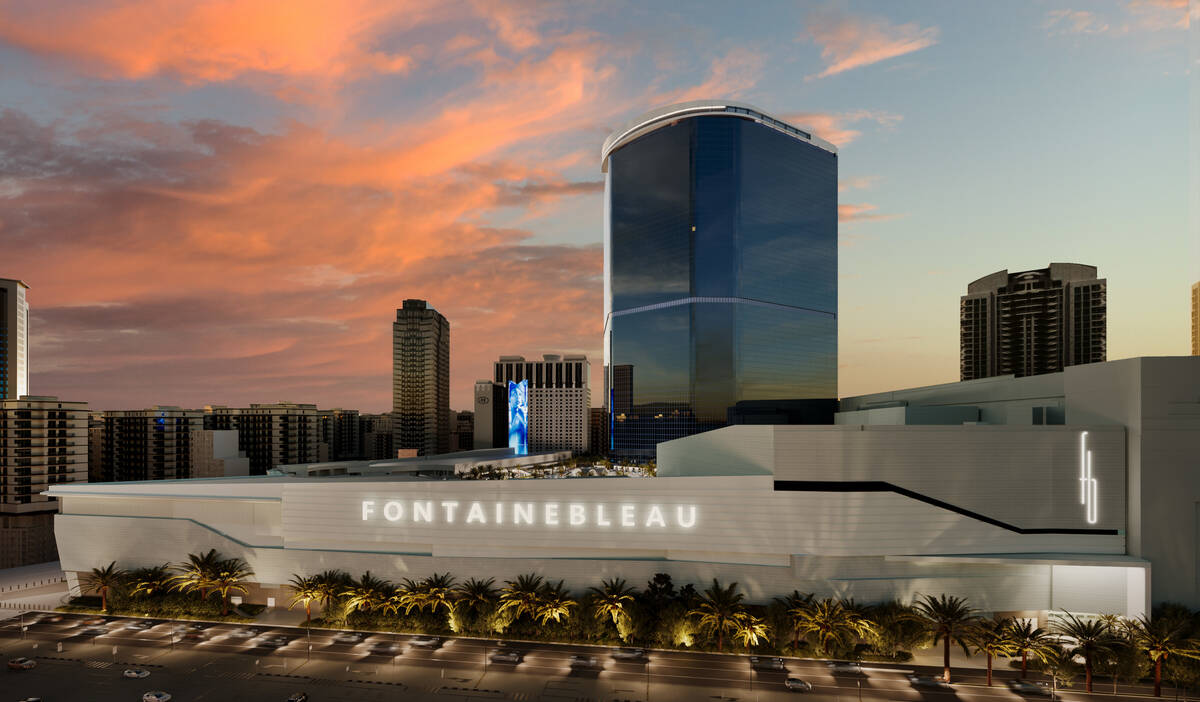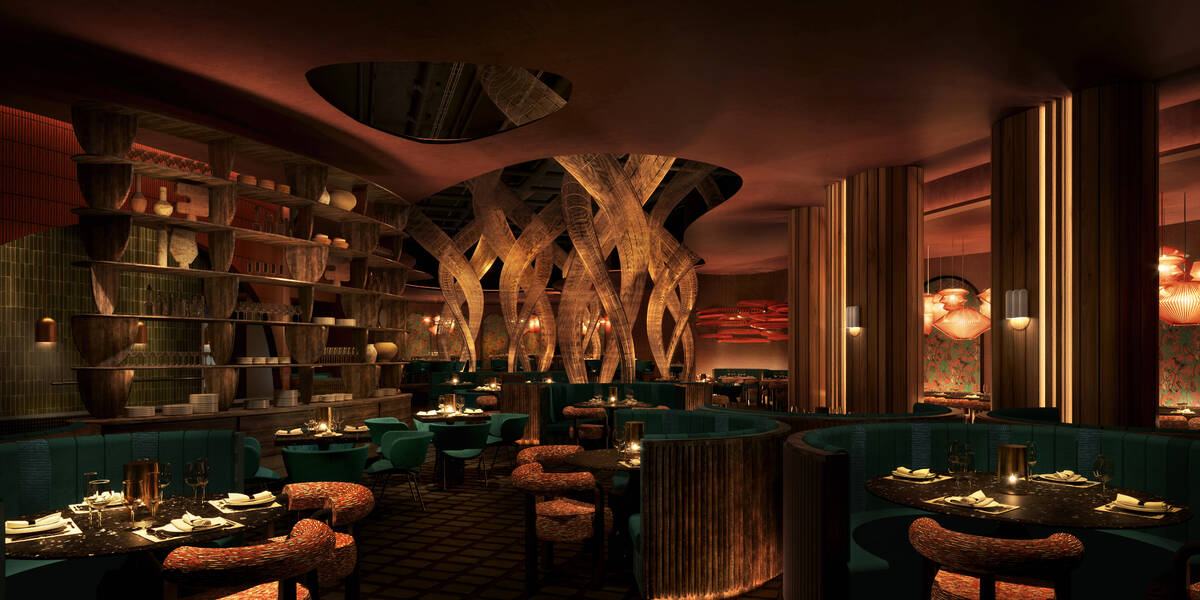 Fontainebleau Las Vegas this week announced that the 67-story property would have 36 bars and restaurants, publicly revealing details for the first time. Most spots will open when the property launches on Dec. 13; the remainder will debut or be announced in 2024.
The scope of the bar and restaurant collection, one of the largest on the Strip, ranges from omakase to French fine dining, from Asian-inspired barbecue to steakhouses, from outposts of L.A. and Miami hot boîtes to a restaurant from a famed Mexico City chef.
Here's more of what we know:
Restaurants
■ Ito: Chefs Masa Ito and Kevin Kim reinterpret traditional sushi at this 12-seat omakase restaurant with views of the Strip and city unfurling through its 63rd-floor windows. The first Ito opened in New York City in 2022.
■ Cantina Contramar: The restaurant, debuting in 2024, showcases the modern Mexican cooking of chef Gabriela Cámara, who opened Contramar in Mexico City almost 25 years ago. The restaurant incorporates its Tasting Room for highly prized Tequila Casa Dragones, founded by Bertha González Nieves, the first maestra tequilera.
■ Komodo: Komodo joins Vegas energy (and balmy ambient lighting) with the flavors of East Asia. Look for house Peking duck, rotating specials, a sushi bar and craft cocktails. The Fontainebleau marks Komodo No. 3, after restaurants in Miami and Dallas.
■ Don's Prime: The restaurant, created by the Fontainebleau team, draws inspiration from Fontainebleau history and elegant 1950s dining. The food and drink includes Prime-grade steaks, Japanese beef, trolleys and tableside service, pre-Prohibition cocktails and prestige wines.
■ Mother Wolf: Evan Funke, chef of L.A.'s beloved Mother Wolf, Funke and Felix, plans to bring his take on Roman cooking to Vegas with Mother Wolf. (A federal lawsuit filed in Nevada seeks to prevent the restaurant from opening, alleging violations of intellectual property rights. The Fontainebleau is not a party to the suit.)
■ La Fontaine: La Fontaine specializes in French cooking (and daytime fine dining), with brunch classics, high tea, wine tastings and pairing lessons, and light indie music. The restaurant design features chandeliers, soft pastels and fine finishes.
■ KYU: An open kitchen affords views of chefs using Japanese wood-fire grilling (yakiniku) to prepare vegetables, fish and American barbecue standards. There are also signature desserts. The Fontainebleau location follows KYU restaurants in Miami, New York and Mexico City.
■ Papi Steak: Papi Steak, the restaurant's second edition after Miami, mingles Golden Era Hollywood with a contemporary sensibility to create its steakhouse experience. If the Miami menu is any guide, think hot and cold seafood starters, fish and shellfish, caviar and several high-end cuts of beef.
■ Washing Potato: The whimsically named Washing Potato comes courtesy of restaurateur Alan Yau, founder of Hakkasan and the Wagamama chain in the U.K. Diners explore dim sum traditions amid the sleek abstract lines of the space.
■ La Côte: La Côte, launching in spring 2024, conjures some of the sunny breezy French Riviera on the Fontainebleau pool deck, The international menu incorporates Mediterranean flavors. The beverage program, keeping things alfresco, features rosés, French releases, and lively mocktails and cocktails.
■ The Tavern: The Tavern, next to the casino floor, is paired with the Fontainebleau sportsbook. On the menu, elevated American bar standards and sushi join draft beers, wines, and craft cocktails with names incorporating famous sports references.
■ Vida: This American bistro evolves from the original restaurant in the Fontainebleau Miami. Vida offers breakfast and lunch daily, including signature dishes, brunch favorites and classic cocktails.
■ Chyna Club: Along with Washing Potato (see above), restaurateur Alan Yau is developing Chyna Club, presenting an eclectic Chinese menu.
■ Chez Bon Bon: French pastry shops inspired Chez Bon Bon and its menu of baked goods and confections, grab-and-go sandwiches and wraps, and a signature coffee blend. A crêpe station and fizzy French pop music enhance the stylish vibe.
■ Café Cuto: This modern take on a classic European coffee bar serves brews, signature drinks (with add-on spirits), pastries and sandwiches. Marble accents, hand-rolled newspapers and Italian classical music add to the atmosphere.
■ Promenade: This food hall, reminiscent of a European piazza, features:
El Bagel: The popular Miami shop arrives with traditional bagels that are hand-rolled, boiled, then baked.
Bar Ito: This sister concept to Ito omakase restaurant in the Fontainebleau serves sashimi and hand rolls.
Break: Serves sweets and coffee drinks.
Capon's Burgers Fries & Shakes: Chef Josh Capon opens his first eponymous restaurant, with burgers, chicken sandwiches, fries, ice cream and shakes.
Miami Slice: Miami Slice, offering New York-style pies by the slice, marks location No. 2 for this pizza bar, following the first shop in downtown Miami.
Nona: Offers fresh salads and sandwiches.
Roadside Taco: Serves L.A.-style tacos and other Mexican bites.
Bars
■ Bleau Bar: The bar sets the stage for the property while also drawing on the history of the Bleau Bar in the Miami Fontainebleau. This new incarnation features soaring ceilings, a chandelier composed of crystal strands ending in bow ties, and classic cocktails with a twist.
■ Collins: Collins lies adjacent to the lobby, with jazz, technique-driven mixology, a line of signature Collins beverages, and a wine program focusing on Champagnes and other sparklers.
■ Nowhere: The speakeasy-style Nowhere takes its name from the Stairs to Nowhere architect Morris Lapidus designed for the original Fontainebleau. The bar layers creative cocktails, jazz and other live music, and games like pool and backgammon.
■ Azul: This agave-driven bar and lounge features Mexican design influences, sipping tequilas and mezcals, cocktails and DJs regularly spinning.
■ Après: Folks can drop by Après, inside Promenade food hall, for a beer, a glass of wine or a craft cocktail.
■ Solo: Solo, just off the casino floor, brings mixology to roulette and blackjack.
Contact Johnathan L. Wright at jwright@reviewjournal.com. Follow @JLWTaste on Instagram and @ItsJLW on X.