A must-visit Vegas spot for arepas stuffed with fillings
Updated May 18, 2023 - 9:39 am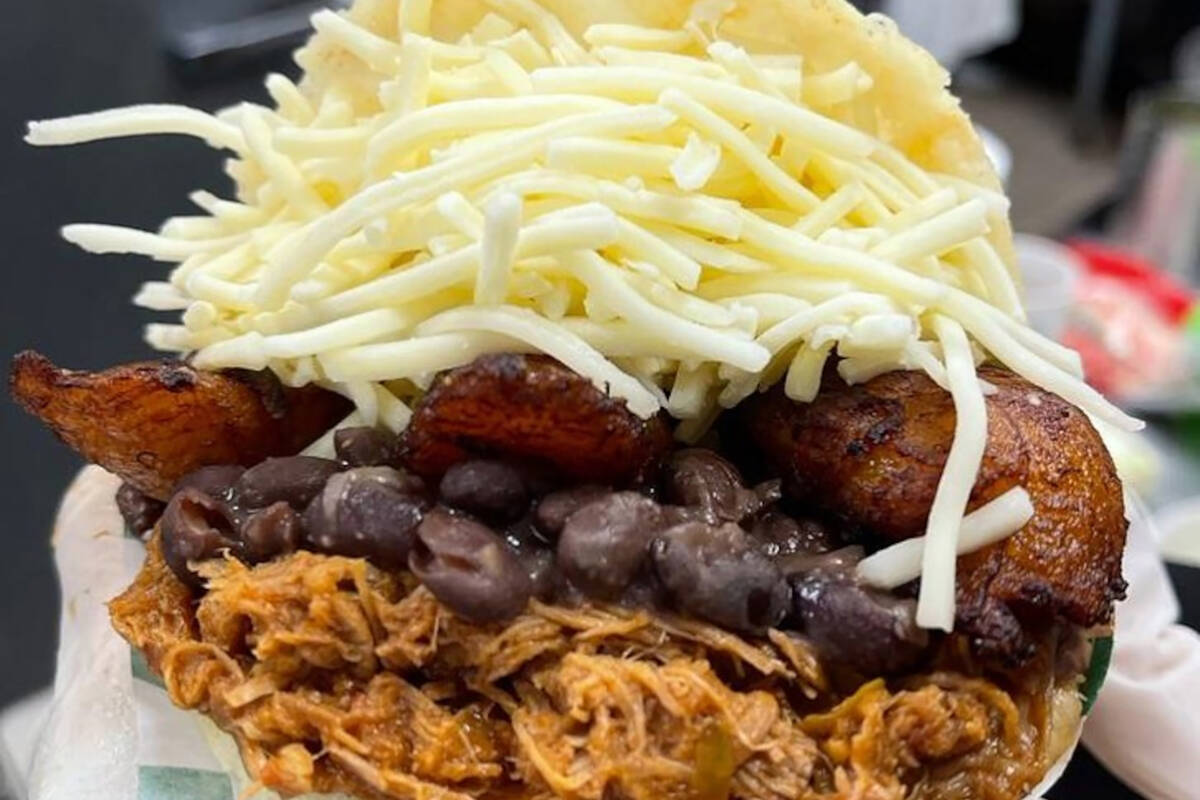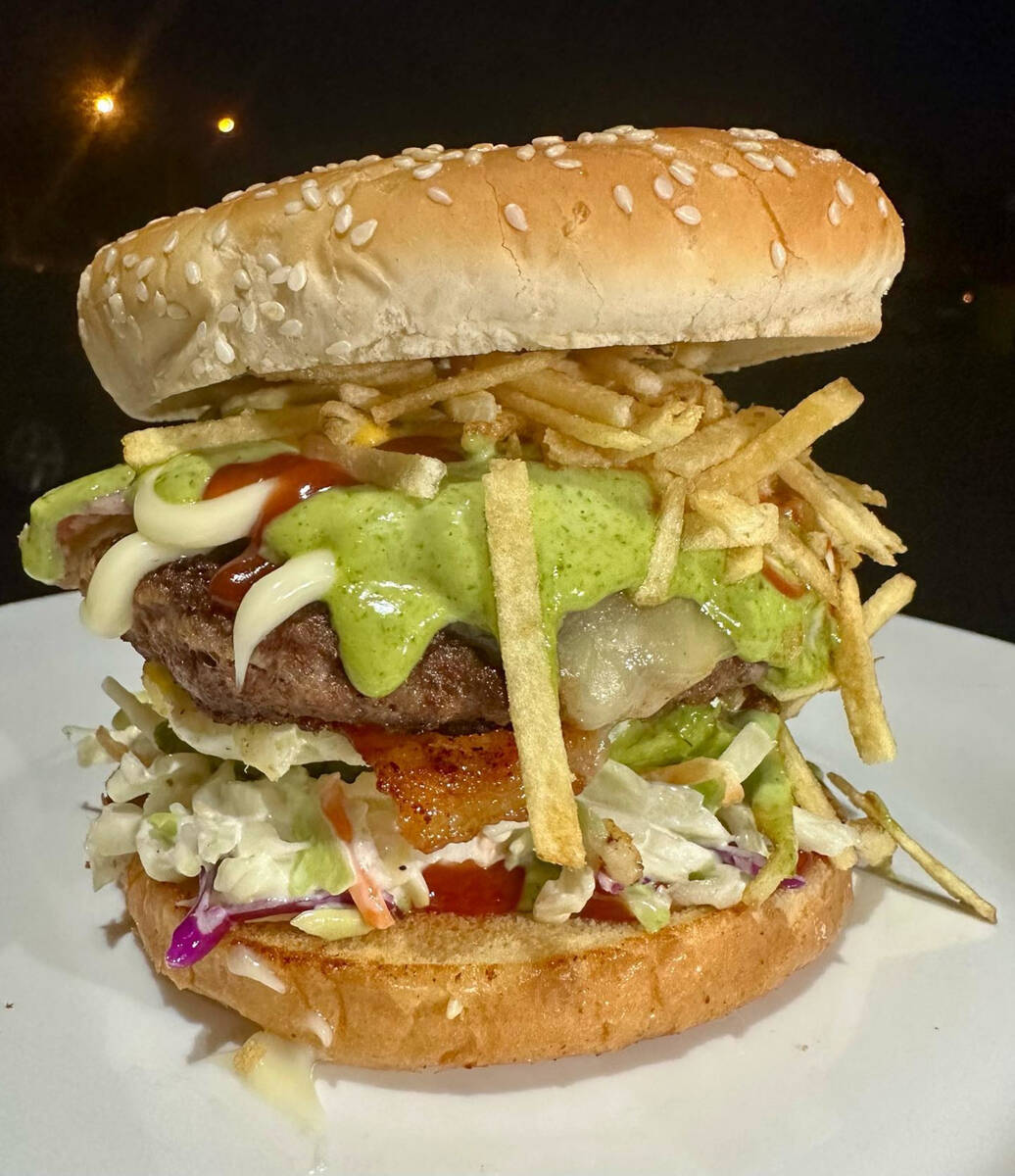 Every once in a while, this space will lead not with what's new in food and drink in Las Vegas, a subject always of interest, but with a reminder of the places that sustain our local food culture through the years.
And that brings us to Rika Arepa Express, which opened as a food truck about 10 years ago and debuted in bricks and mortar about five years ago, at 3650 E. Flamingo Road, just west of Sandhill Road. As its name indicates, this Venezuelan family-owned spot specializes in arepas, the griddled rounds of maize dough often stuffed with various fillings.
The menu offers almost two dozen filled arepas, plus fried plantain sandwiches, combination plates with plain arepas, cachapas (corn pancakes with pork or melted cheese), beef soup, grilled meats, snacks like empanadas or tequeños (cheese sticks), sweets like alfajores (dulce de leche shortbread cookies), beverages and candies.
During a recent visit, standout arepas range from the No. 6 Carne with a mix of shredded beef and cheddar cheese to the No. 8 Domino overflowing with black beans and mozzarella cheese, from the No. 9 Perico starring a mix of scrambled eggs, tomatoes and onions ("perico" is Venezuelan slang for this mix) to the No. 15 La Catra offering shredded chicken and cheese in a kicky sauce. Creamy red salsa with a background hum of heat completes the arepas.
The Rika hamburger is a solid citizen, too, layering beef, ham, bacon, egg, avocado, sauce and crisp ribbon chips that add a pleasing crunch. The tequeños, made with a firm, mildly salty queso blanco (not as tangy as feta), await dipping in avocado sauce; they're addictive.
Despite the Express in its name, Rika Arepa is not fast food. Arepas are made to order. Visit rikaarepaexpress.com.
◆ ◆ ◆
They're gettin' piggy wit it beginning 6 p.m. Saturday at SoulBelly BBQ in the Arts District as chef Bruce Kalman, a James Beard Award nominee and "Top Chef" star, celebrates the second anniversary of the restaurant. The party features a whole-pig potluck with leading Vegas chefs, live music from three bands, a Shiner beer tasting, a tequila tasting and local artists. Tickets: $50 plus fee. Purchase: eventbrite.com, then search SoulBelly.
◆ ◆ ◆
Toasted Gastrobrunch, on West Flamingo Road, led three valley restaurants making Yelp's Top 100 places in the U.S. for brunch in 2023. Toasted came in at No. 22, followed by Scrambled on St. Rose Parkway in Henderson at No. 56 and Zenaida's Cafe on East Tropicana Avenue at No. 61. Toasted also has a location in the Arroyo Crossing center and sibling Sammy's restaurants in Vegas on West Sahara Avenue and on Green Valley Parkway in Henderson.
◆ ◆ ◆
On Friday, Farmer Boys, a breakfast and burger chain, is celebrating the opening of its second Henderson location, 3431 St. Rose Parkway, by donating 100 percent of sales that day to Coronado High School in Henderson. Customers must purchase in-store with code CHS100.
◆ ◆ ◆
In some brief reconnaissance from the Vegas restaurant front:
■ Duck Donuts, a chain born in Duck, North Carolina, on the Outer Banks, is now open in the Grand Bazaar Shops on the Strip.
■ Broken Yolk Cafe, a breakfast and brunch spot in six states (mainly California), is opening its third location in Vegas, this time on Monday at 9435 S. Rainbow Blvd., at Blue Diamond Road.
■ More mochi doughnuts! The debut of the second Henderson location of Gabi Boutique Donut & Pastry, in the Inspirada neighborhood, is coming soon, a check of Gabi's socials and website shows.
Email tips, questions or feedback to ontheside@reviewjournal.com.