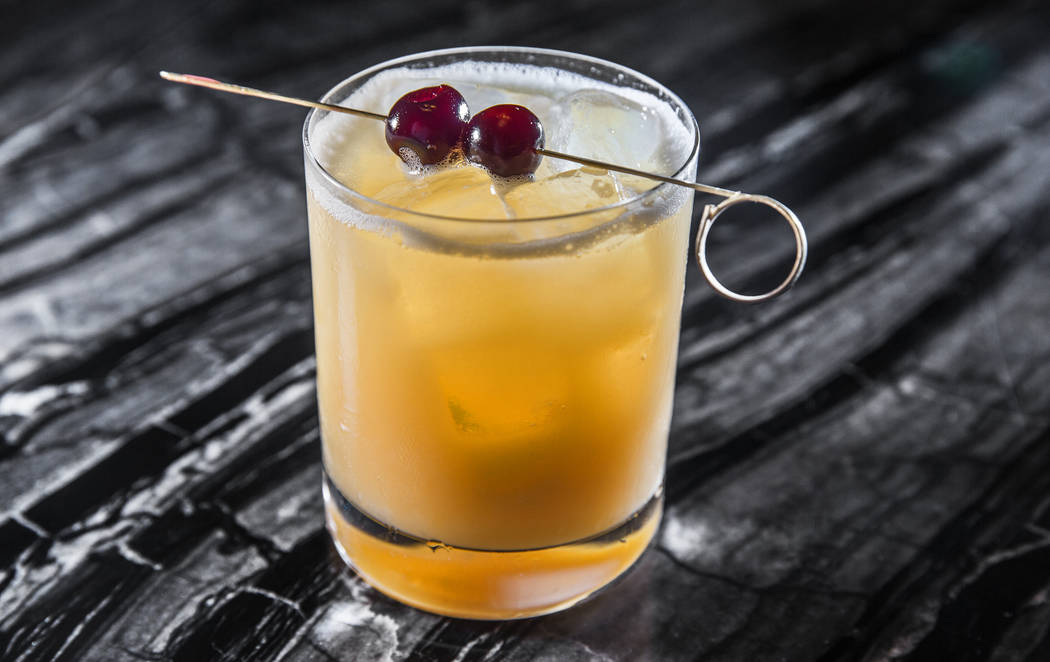 If you've ever enjoyed a Jack and Ginger, you'll immediately recognize the basic flavor profile of the Maker's Bourbon Smash cocktail. But the Alto Bar at Caesars Palace takes it to a premium level by using high-proof Maker's Mark as the main spirit, and Domaine de Canton ginger liqueur as the primary mixer. It also boasts a touch of fruity sugar, with everything smoothed out by egg whites.
Ingredients
■ 1½ oz. Maker's Mark Cask Strength
■ ½ oz. Domaine de Canton ginger liqueur
■ ½ oz. lime juice
■ ½ oz. orgeat syrup
■ ½ oz. egg white
■ 1 spoonful of fig preserve
Garnish
■ brandied cherry
Directions
Assemble all ingredients in a tin and dry shake. Then add ice and shake for 15 seconds, strain into old-fashioned glass and garnish with brandied cherry.