At Las Vegas' Metro Diner, even the meatloaf is exceptional
August 27, 2017 - 10:39 am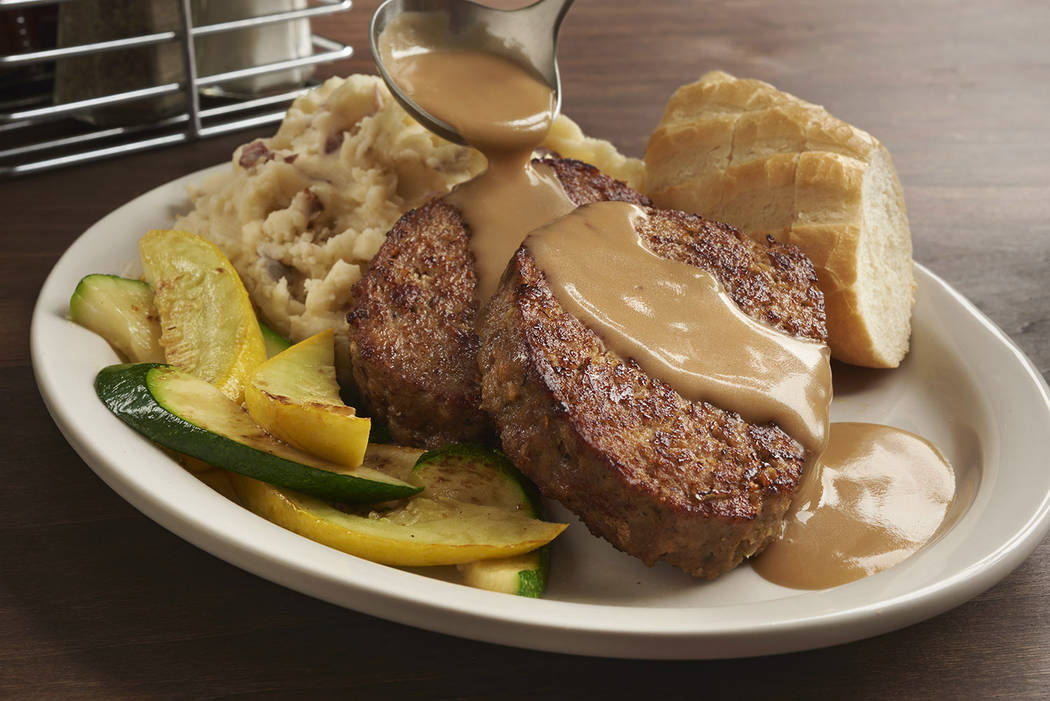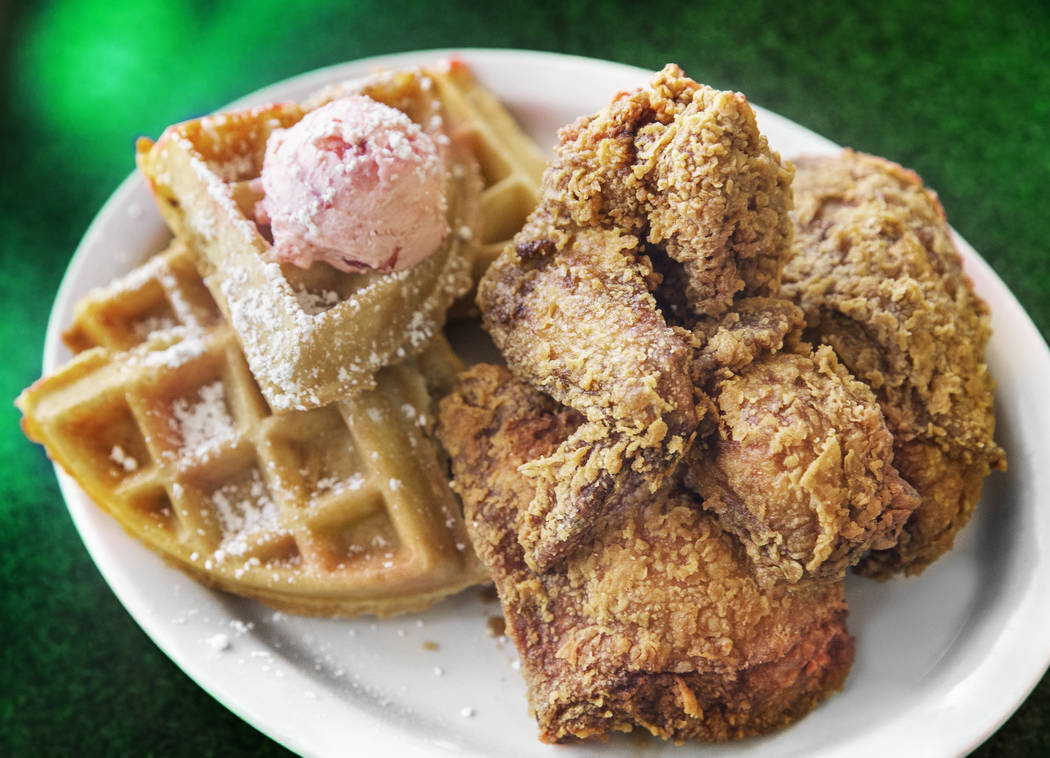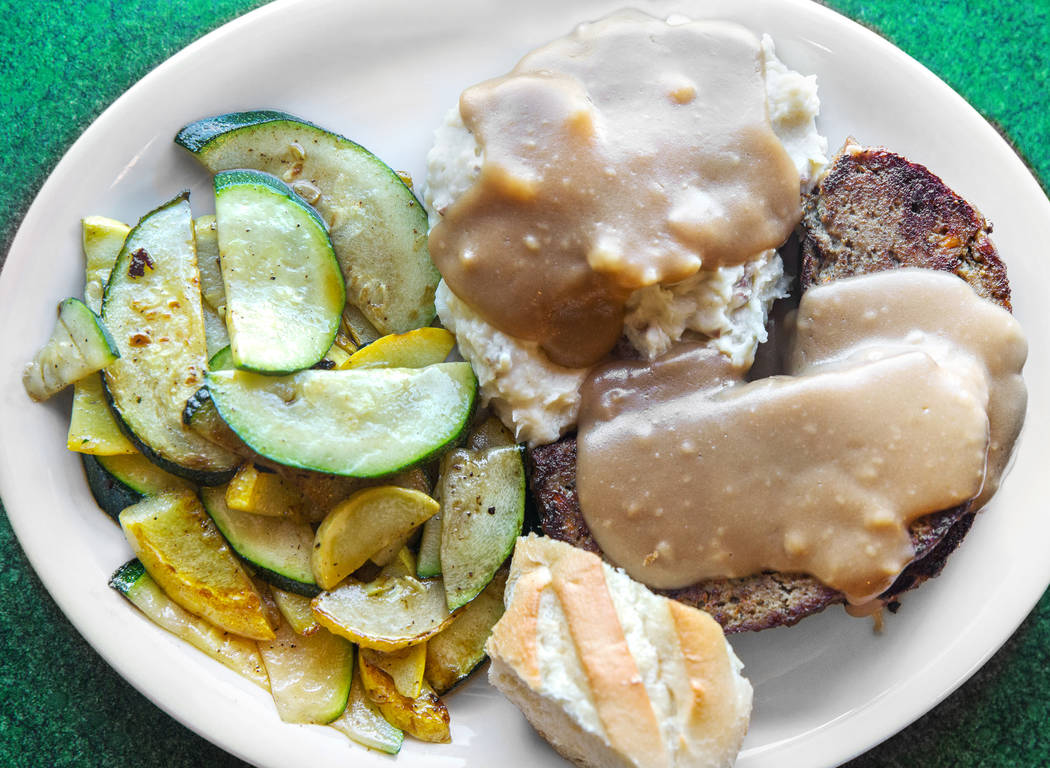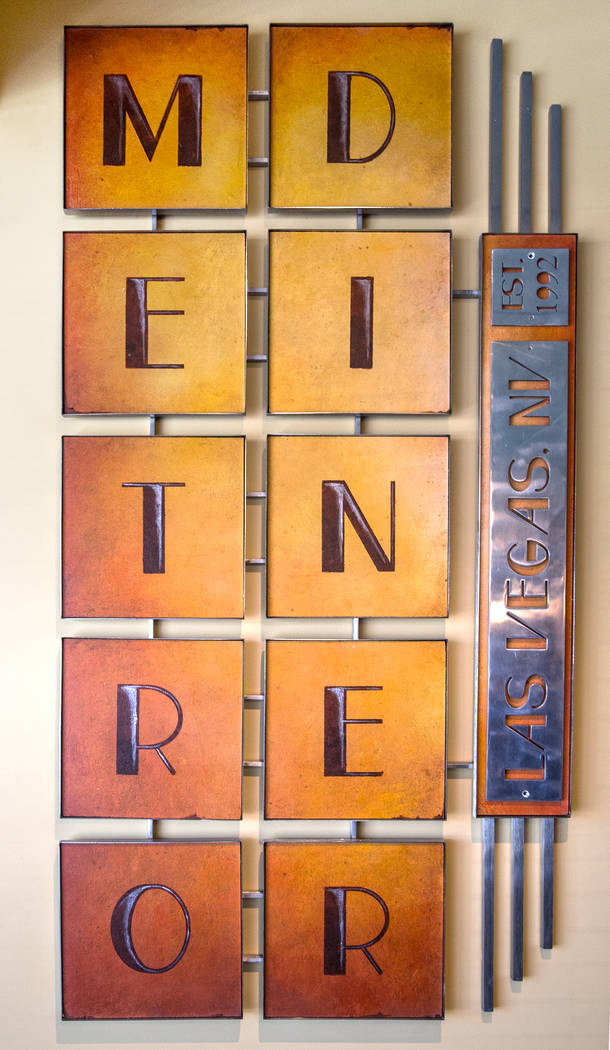 Not many restaurants hang their hats on their meatloaf.
Consider the pitfalls. Meatloaf is like spaghetti sauce; the best is the one closest to what Mom made, no matter how that's defined. Second, it's meatloaf; how phenomenal or culinarily groundbreaking could it really be? Yet this is one of the most highly touted dishes at Metro Diner, which was even the object of much adoration on an episode of the Food Network's "Diners, Drive-Ins and Dives."
Simply put: This meatloaf is amazing. It has a feathery texture and tons of deep, beefy flavor.
The slices, generously dotted with bits of carrot, were sauteed until caramelized imparting a pleasant crunch. The large platter ($12.99) included skin-on mashed potatoes that were, like the meat, lightly blanketed with a gravy that tasted house-made and well-caramelized zucchini and yellow squash. A length of baguette — no butter though, until requested — was a suitable finishing touch.
Yo Hala on the Square ($12.99), one of those over-the-top dishes that has become especially popular on local breakfast menus, was decadent but stopped short of too much. The egg bread — battered, fried and filled with cream cheese, bananas and brown sugar — was balanced by an appealingly tart, and generously sized, compote of blueberries and strawberries.
Metro Diner doesn't offer any starters, but it's easy to make do with a couple of side dishes, which the server offered to bring out before the rest of the meal. House-made potato chips ($3.49) were kettle-style, crunchy to the max and grease-free. Black beans and rice ($3.49) were on the salty side — curious, because nothing else was — but had nicely layeredflavors between the neutral rice, earthy beans, cumin and spark of chili.
Service at the West Tropicana Avenue location was exceptional throughout. Servers and runners weren't just pleasant, they seemed genuinely interested in customers' thoughts, as did a couple of managers who stopped by.
That — and dishes like a surprisingly special meatloaf — make Metro Diner's expansion beyond its Florida base only logical.
Las Vegas Review-Journal restaurant reviews are done anonymously at Review-Journal expense. Contact Heidi Knapp Rinella at Hrinella@reviewjournal.com or 702-383-0474. Follow @HKRinella on Twitter.
If you go
The Metro Diner, 9595 W. Tropicana Ave. (also at 7305 S. Rainbow Blvd., and soon in Henderson); 702-505-9810
The essence: Way-better-than-average diner food, and exceptionally positive service.