Bar Sake uses sake to create Jaded Midori cocktail — VIDEO
Updated June 9, 2017 - 2:57 pm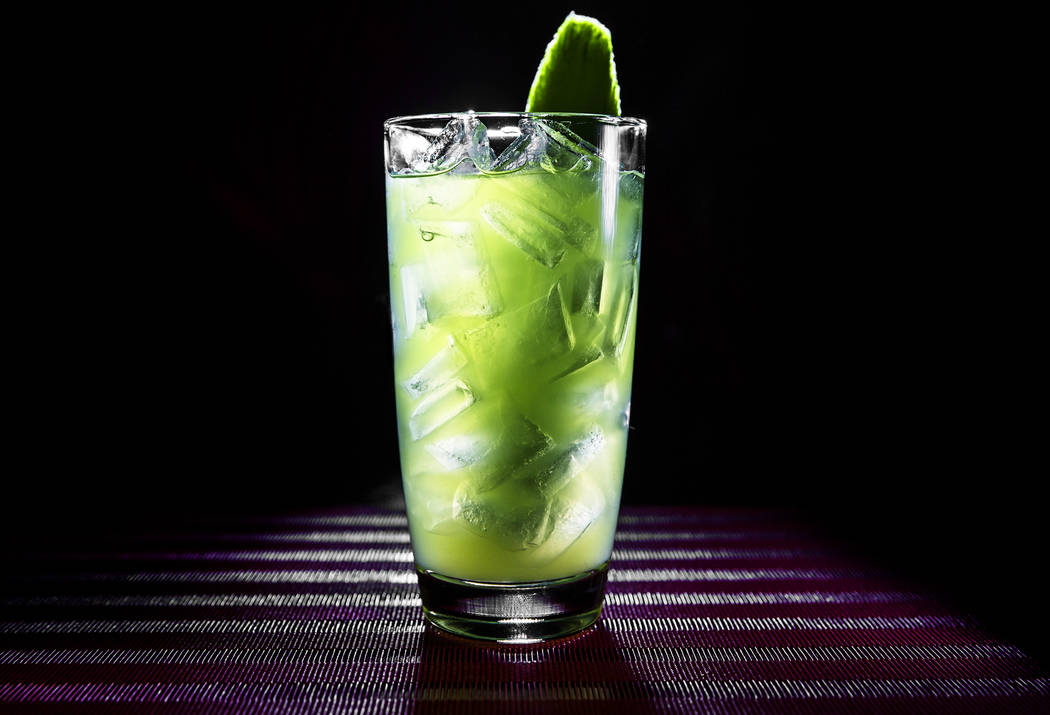 Sake can be tricky to work with in cocktail forms, which may be why many mixologists prefer to use flavored versions specifically designed for them.
In this case, the Tyku offers a surprising hint of spice (ginger maybe?) that cuts through the sugar of the Midori.
Bar Sake adjacent to the Benihana at Westgate uses it in their Jaded Midori cocktail.
Ingredients
■ 1 1/2 oz. Midori melon liqueur
■ 1 1/2 oz. Tyku cucumber sake
■ 1 oz. sweet & sour
■ 1 oz. simple syrup
■ 1/2 oz. lemon juice
Garnish
■ cucumber "stick" (cucumber sliced length-wise)
■ lime wheel
Directions
■ Combine all ingredients in shaker. Add ice. Shake well. Strain into pint glass filled with ice. Garnish with cucumber stick and lime wheel.