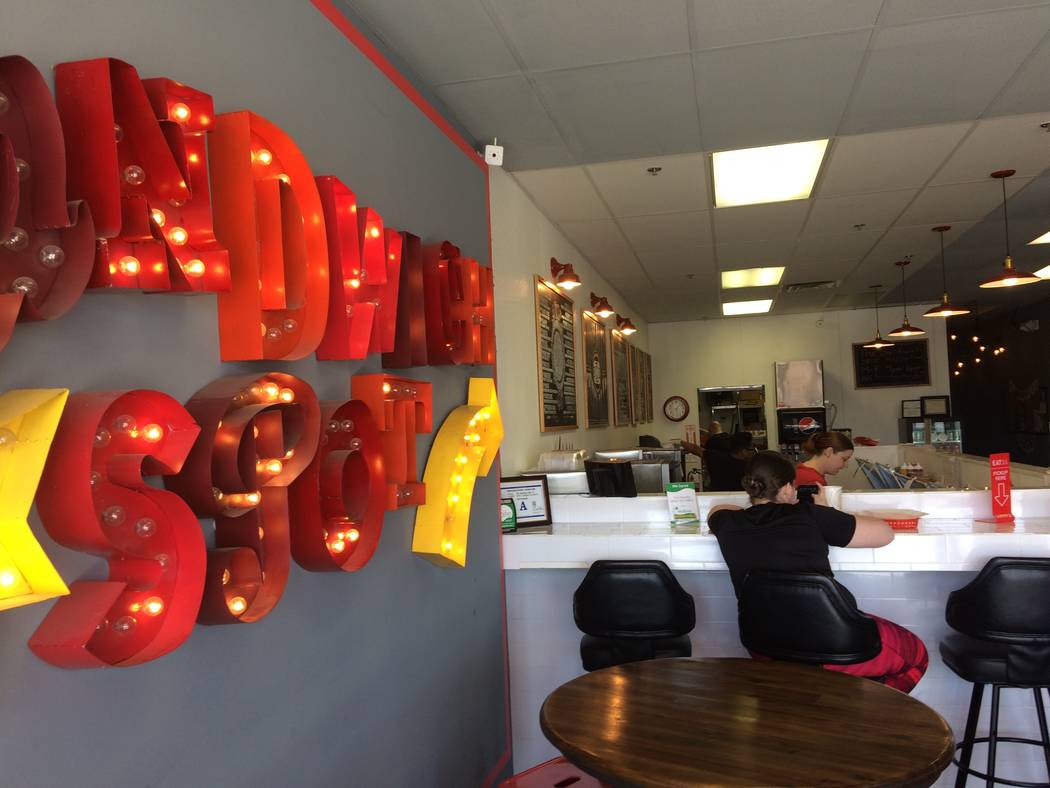 You know how you discover a little sandwich shop tucked into the corner of some strip mall and wonder, "Why is such a notable place in an out-of-the-way location like this?" That's the case with the Sandwich Spot on North Tenaya Way, in a Target-anchored center.
The sandwiches here are big, as in save-half-for-later size. They can be a little messy, but you won't mind. In fact, you'll need two hands.
The Sandwich Spot blends ingredients in such a way that you get a pop of flavor with each bite. My Super Nova chicken sandwich had chunks of white meat that had been marinated, pepper jack cheese and cranberry. Special sauce dripped onto my plate and I unabashedly scooped it up with the bread. Oh, yeah, the bread. It was called Dutch Crunch. Try it and you will never order a sandwich here without it.
One customer, Tony, described the shop as "something different, not just the mayo-tomato-mustard kind of thing." Another, Dhara Patel, said, "The taste is unique, how they blend it all together."
The sandwich names are kind of fun. There are nods to Las Vegas with the Runnin' Rebel (salami), the Fremont (marinated chicken) and Binion's Baller (meatballs). Then there are the tongue-in-cheek Roger That (heated turkey), Saucy Chick (chicken in sweet and savory sauce) and Sweet Science (chicken with teriyaki and pineapple). There are 24 varieties of sandwiches.
The prices are nothing to sneeze at (about $8.50), but the Sandwich Spot has a happy hour during which most things cost $6.99 between 4 and 6 p.m. weekdays.
Founder Thomas Heally began working in the deli business at 15 and went on to run the most-profitable Safeway grocery store in the San Francisco area, he said. He started the Sandwich Spot in 2006 with a small place in San Mateo, California. The one near U.S. Highway 95 and the Cheyenne exit is the company's first location outside California.
The Sandwich Spot
Where: 3205 N. Tenaya Way, Suite 104
Hours: 10:30 a.m.-7 p.m. weekdays; 11 a.m.-4 p.m. weekends
Information: 702-749-7400
3205 N. Tenaya Way, Suite 104