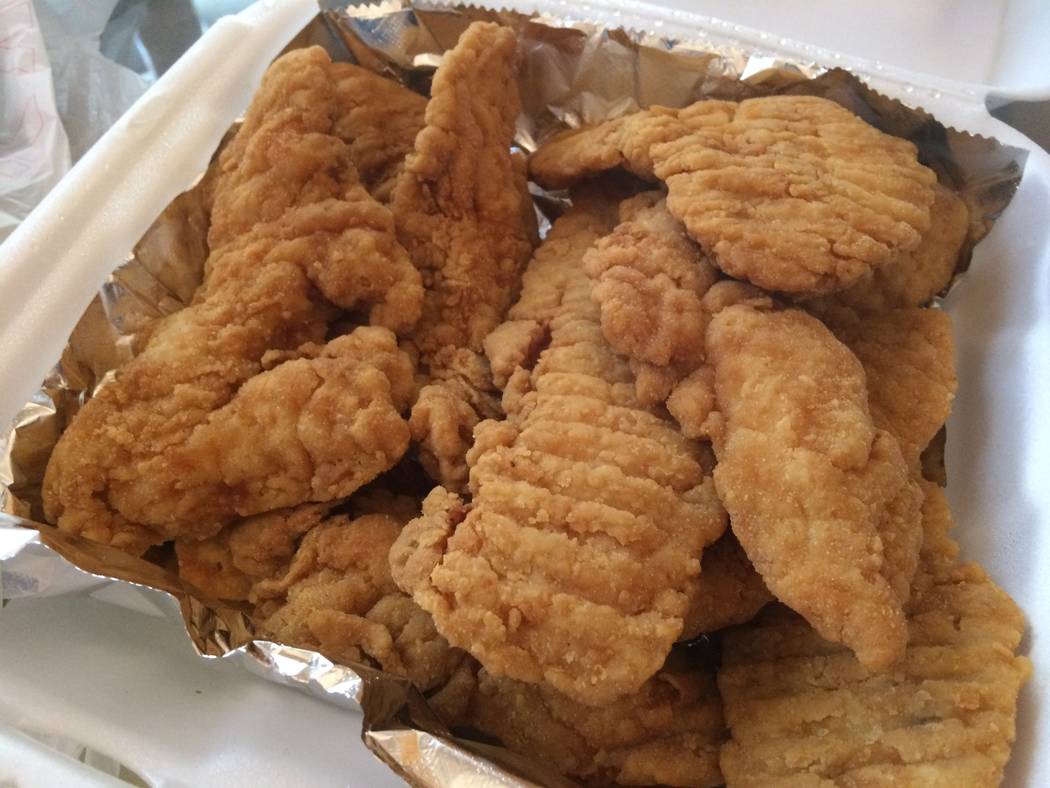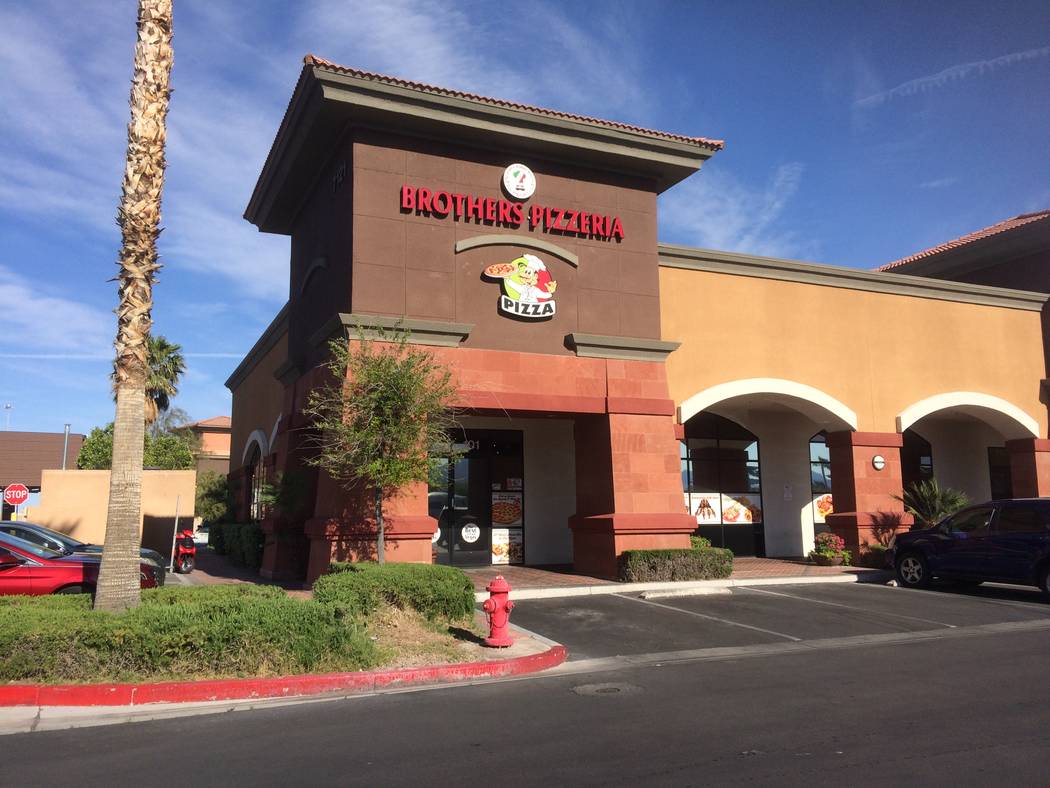 A neighborhood post alerted me to Brothers Italian Bistro on West Craig Road, a family-owned and -operated place that has been there nearly three years in an Albertson's-anchored center. That's a track record for that spot, so I decided to check it out.
The L-shaped interior, which can accommodate 80, is eclectic with brightly colored walls and a pergola held up with Roman pillars. The windows had the "Best of Las Vegas" logos pressed on them.
The menu was colorful and extensive: stromboli, eggplant Parmesan, lasagna, even smoked baby-back, with plenty of pizza options. When my finger hesitated over the menu to relay my order, Liza, the bright-faced girl behind the counter, seized on my intent and pointed out the best combo.
"You even get more pizza this way," she told me.
The pizza crust was thin and not too salty, and it lent a good taste without being obtrusive. So far, so good. Unfortunately, the sauce layer was thin, too. Way too thin. Like, "Where's the Beef?" thin. Had I know it came that way, I would have instructed the chef to go crazy and pour on the sauce like Niagara Falls. (The hubby is pure Italian and insists on plenty of "gravy." Any Italian dictionary will tell you that this is the word for pasta sauce.) Where the "gravy" was hide-and-seek thin, the cheese layer was thick as snow in the Rockies after a weeklong whiteout. Good cheese, yes. Just way too much of it for my taste.
The chicken fingers? Can't say enough good things. Crunchy crust. Perfectly cooked. And the ranch dressing was that quality restaurant kind that makes you go, "To hell with the calories" and keep dipping into it until you're forced to come up for air. The verdict? Order Brothers for a pool party or similar get-together, yes, but tell the staff to add more "gravy." Lots more. Even if they have only one Italian gene in their DNA, they'll know what you mean.
Brothers Italian Bistro
Where: 7121 W. Craig Road, Suite 101, 702-826-3100; 7575 S. Rainbow Blvd., 702-270-8850; inside Town Center Lounge, 6050 Skypointe Drive, 702-489-2030
Hours: 10 a.m.-10 p.m. daily
Information: brothersitalianbistro.com