Carson Kitchen preparing to expand in downtown Las Vegas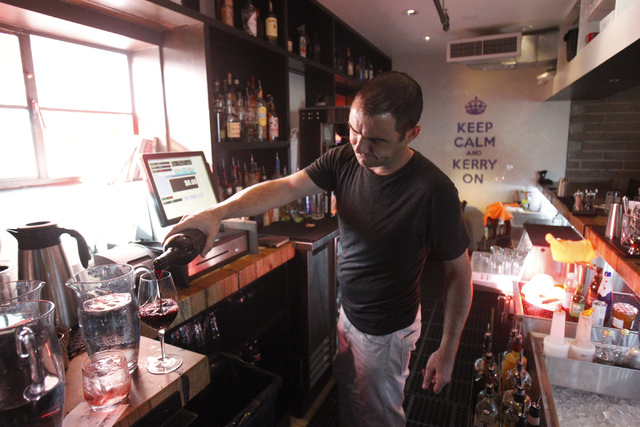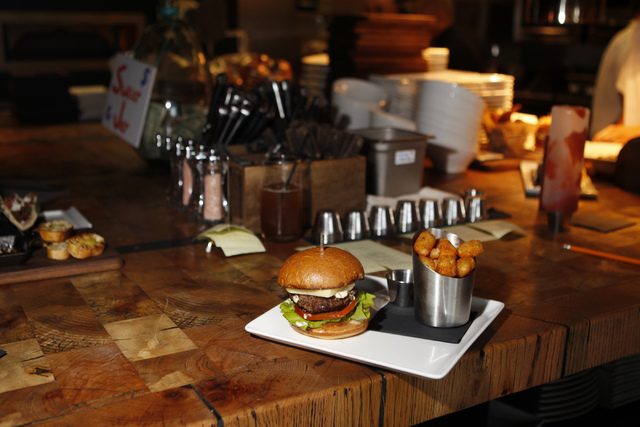 Downtown hotspot Carson Kitchen, which recently celebrated its third anniversary, is preparing to expand. Simon Hospitality Group president Cory Harwell reports the restaurant will be annexing the space next door to its current location, which was left vacant after the recent relocation of King Ruck's Black Spade Tattoo. They'll use that space to create a separate bar area.
"We need a bar that you can go sit at, and have a drink at, and just hang out at," Harwell explains. "And because our dining room is so intimate and the demand for the seats is so high, we've always treated (our current) bar seats as dining seats."
Construction is expected to begin next month, with the restaurant remaining open through most of it. Harwell is hoping to limit Carson Kitchen's down time to a week or less, immediately prior to the grand re-opening, which is expected in time for the September 22 kickoff of Life is Beautiful.
Upon re-opening , the entrance will be relocated to a double-door between the new bar area and the existing dining room, so guests will turn to the left after entering for dinner, or to the right if they simply want to enjoy drinks. The current bar will be eliminated, and used for additional dining space. All-in-all, the new layout is expected to add a total of 24 seats between the two rooms. And the upstairs patio will remain a dining or drinking option when the weather is accommodating.
In related news, Harwell and Simon Hospitality Group executive chef John Courtney are continuing to move forward on their Huntridge area Asian restaurant Alley Cat.
The pair have their eyes on a piece of property on the corner of Maryland Parkway and Bonneville Avenue recently purchased by developer J. Dapper. The restaurant will actually utilize space in two separate buildings, as well as an alley in between them. The latter will serve as both patio seating and the inspiration for the restaurant's name.
"I envision," Harwell says of the setup, "when and if it does actually rain in Las Vegas, because of the way the overhangs are on the roof lines, and where these pocket windows are, you literally could have rain coming down in the middle of the restaurants. It's going to be a very cool space. It's funky. It's eclectic."
As for food, he says he wants the new venture to "celebrate the foods from all the great food alleys of Asia."
"If you go to Tokyo, the main food alley is in Shinjuku," he continues. "If you go to Seoul, Korea, it's Gwangjang. So we're trying to take those foods from those alleys, those street foods, and present them to you at Alley Cat. It's a celebration of five cultures and cuisines — Japanese, Korean, Chinese, Thai and Filipino — all under one roof."
Alley Cat is still in a very early planning phase, however. Harwell, says he's looking to a second quarter 2018 opening.
S.H.G. recently made headlines after the sudden closing if its Henderson restaurant Standard & Pour, a partnership with Titan Brands.
Contact Al Mancini at amancini@reviewjournal.com. Follow @almancinivegas on Twitter.