Chef Lorena Garcia ready to open Chica on Mother's Day
April 19, 2017 - 12:02 pm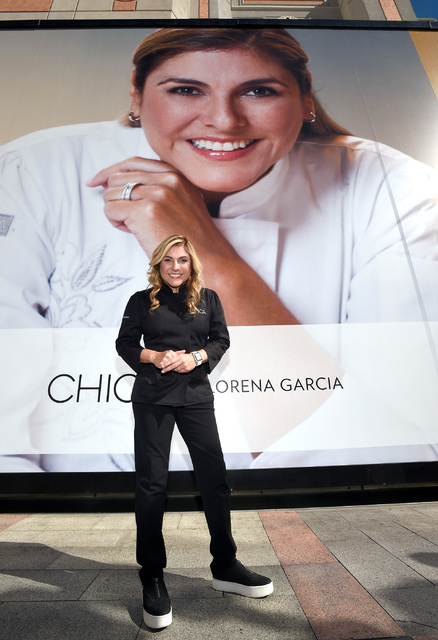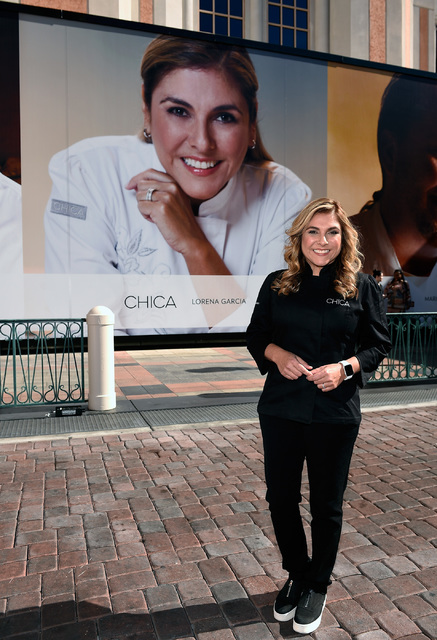 Venezuelan-born Lorena Garcia will open Chica (with Yardbird parent 50 Eggs Inc.) on May 14 — Mother's Day — at The Venetian. A graduate of Johnson & Wales University, Garcia has worked in Paris, Italy, Japan, Korea, Thailand and China. From 2002 to 2008 she owned two restaurants in Miami's Design District and beginning in 2011 opened restaurants at the airports in Miami, Atlanta and Dallas-Fort Worth. She has appeared on various TV shows, written two cookbooks, works in menu consulting and recipe development for HMS Host and has the Lorena Bella Kitchen Collection cookware line for HSN.
Review-Journal: Always in your fridge?
Chef Lorena Garcia: Some kind of milk, yogurt, chiles for sure — something spicy.
RJ: Currently obsessed with?
Garcia: My son, Leonardo. He's a year and three months and he's driving me crazy.
RJ: Newest Las Vegas discovery?
Garcia: Secret Pizza at The Cosmopolitan. You have to know where it is, and it doesn't have a name. I love places like that.
RJ: Favorite indulgence?
Garcia: Chocolate
RJ: I never eat …
Garcia: Beets
RJ: Favorite brunch at home?
Garcia: Arepas. I'm Venezuelan — arepas all the way.
RJ: Best tip for home cooks?
Garcia: Simplify, focus and execute.
RJ: What are you working on?
Garcia: Chica Las Vegas! Exclamation point all the time.
RJ: What does Chica bring to the party?
Garcia: It's the first restaurant of its kind. We represent all of the countries, the different corners of South America. You have different inspirations that come to life, with a beautiful mixology program. The place is going to look amazing.
Contact Heidi Knapp Rinella at hrinella @reviewjournal.com or 702-383-0474. Follow @HKRinella on Twitter.