Chefs bring star-power, crave-worthy food to Las Vegas events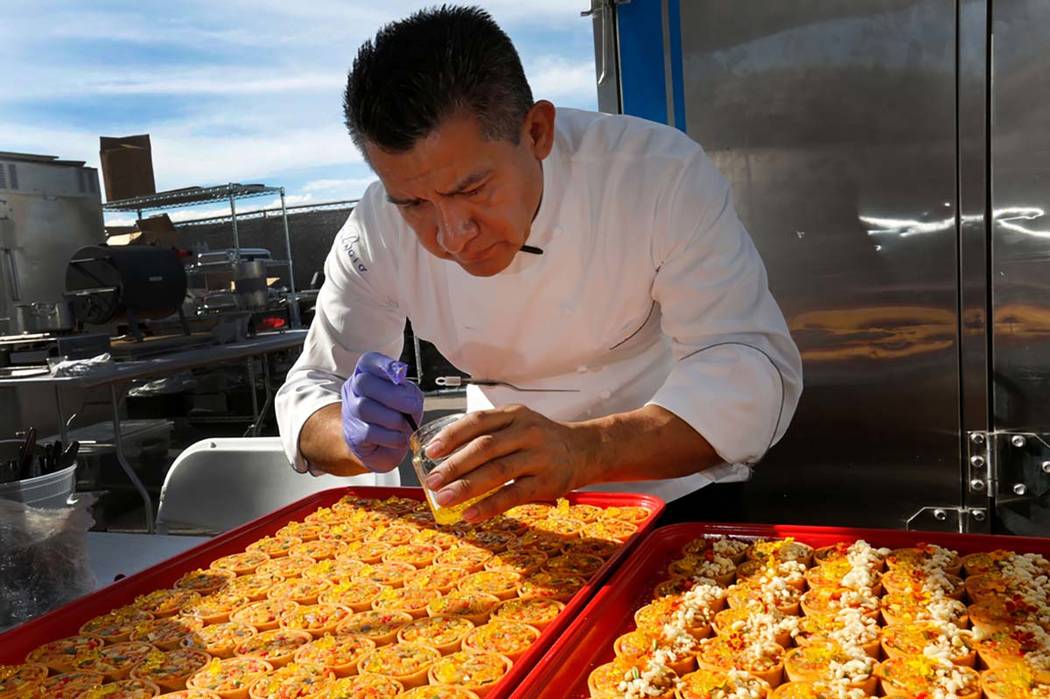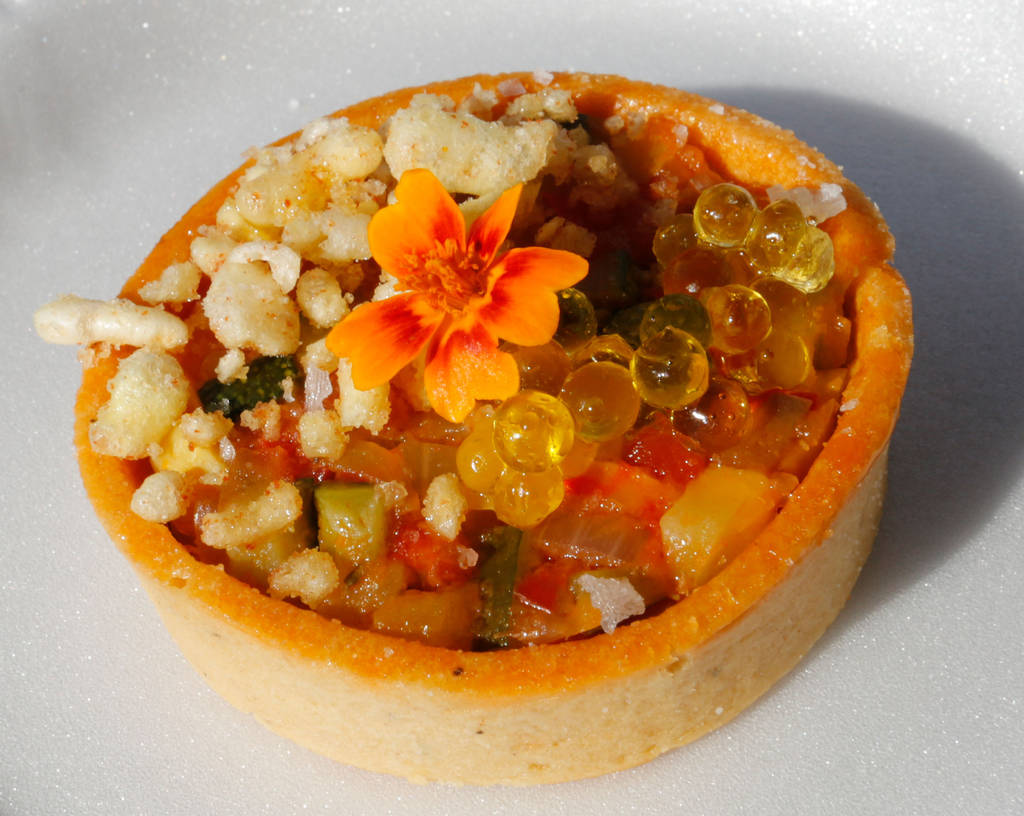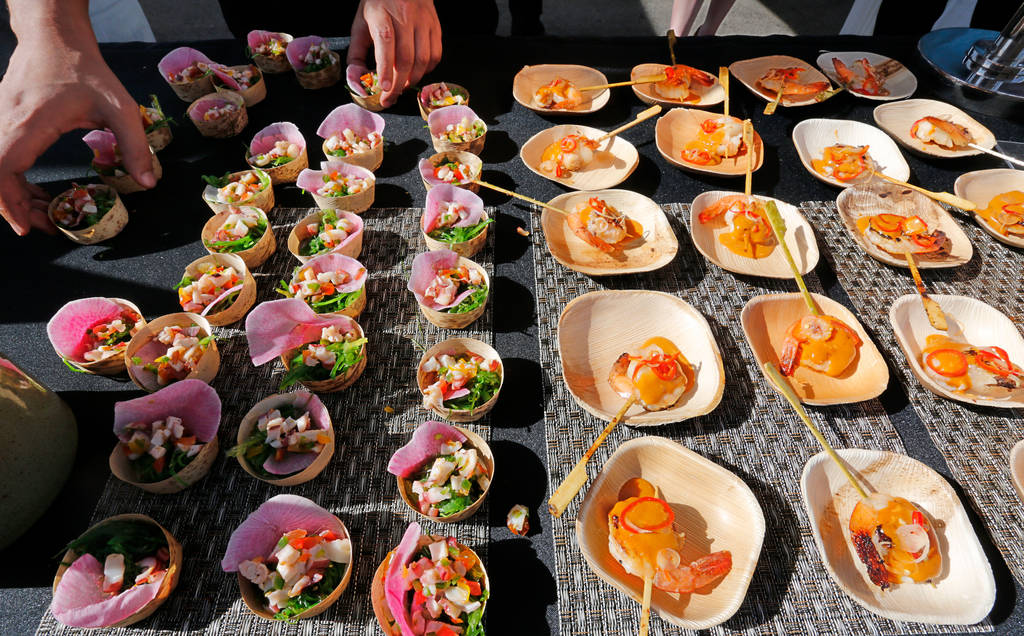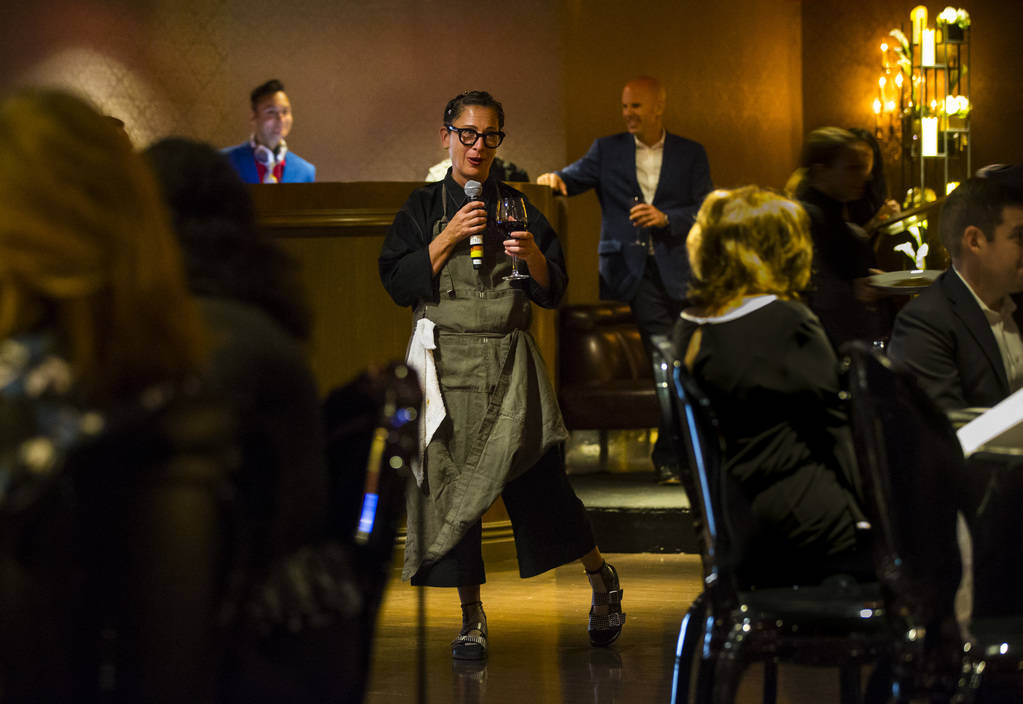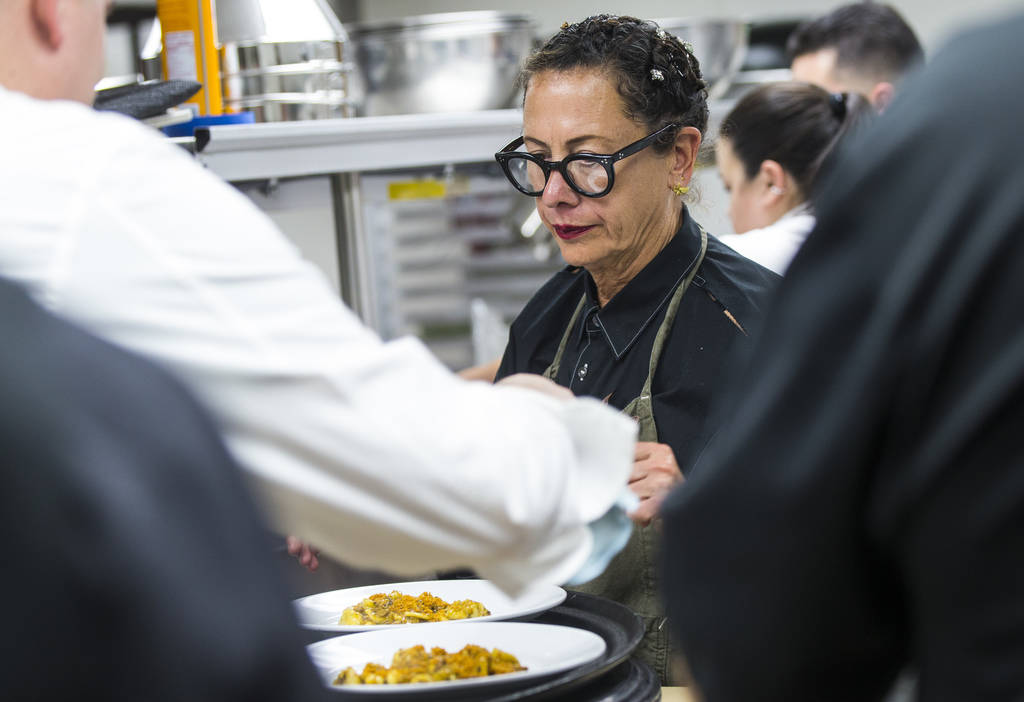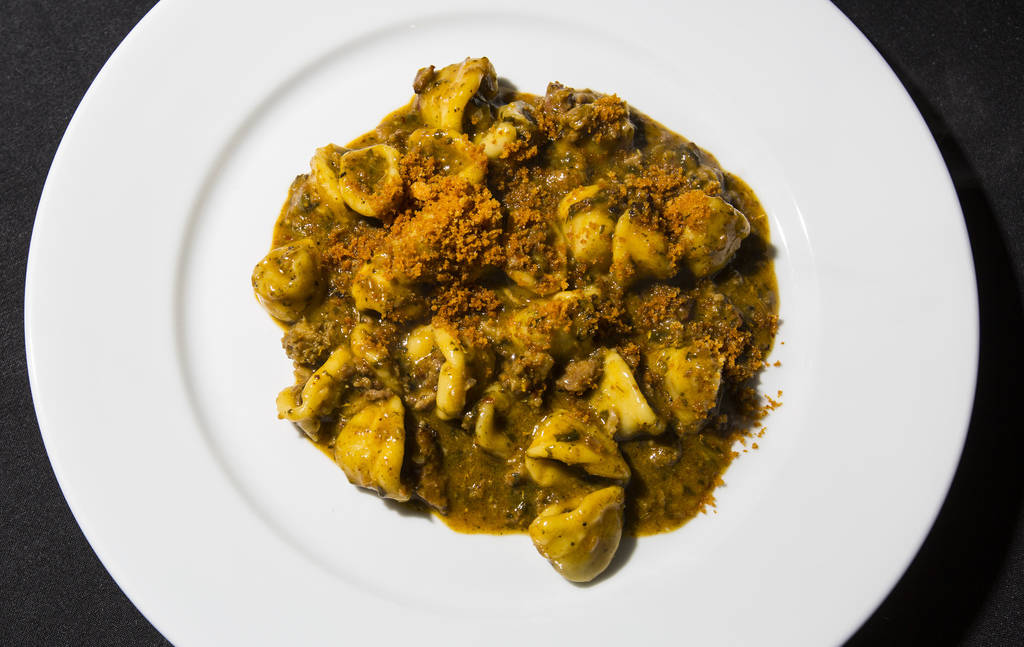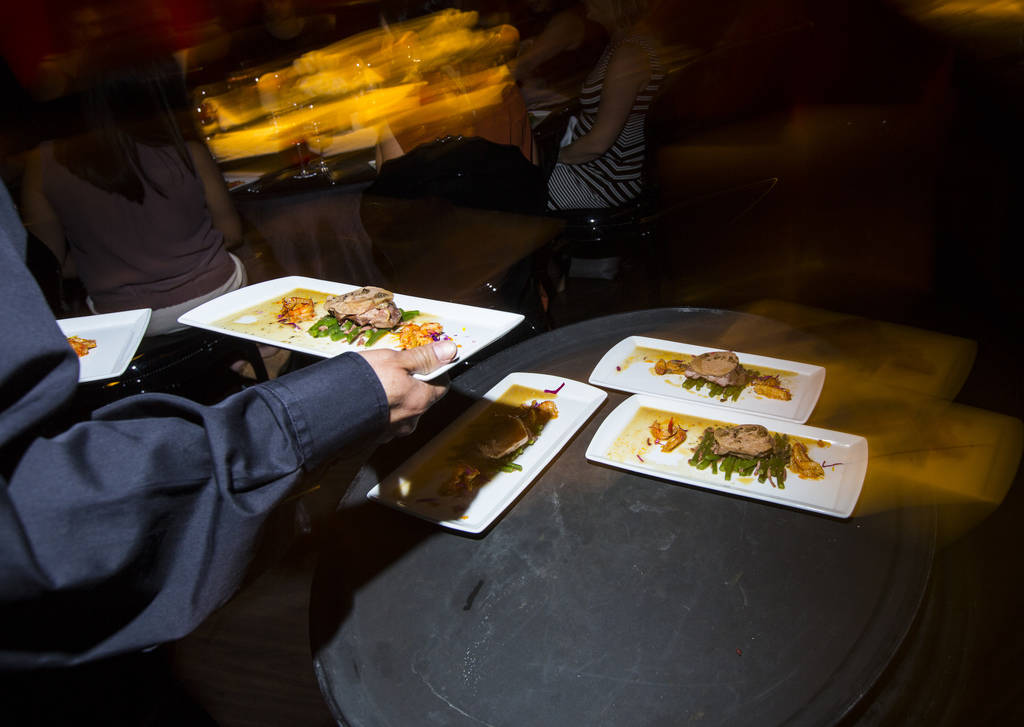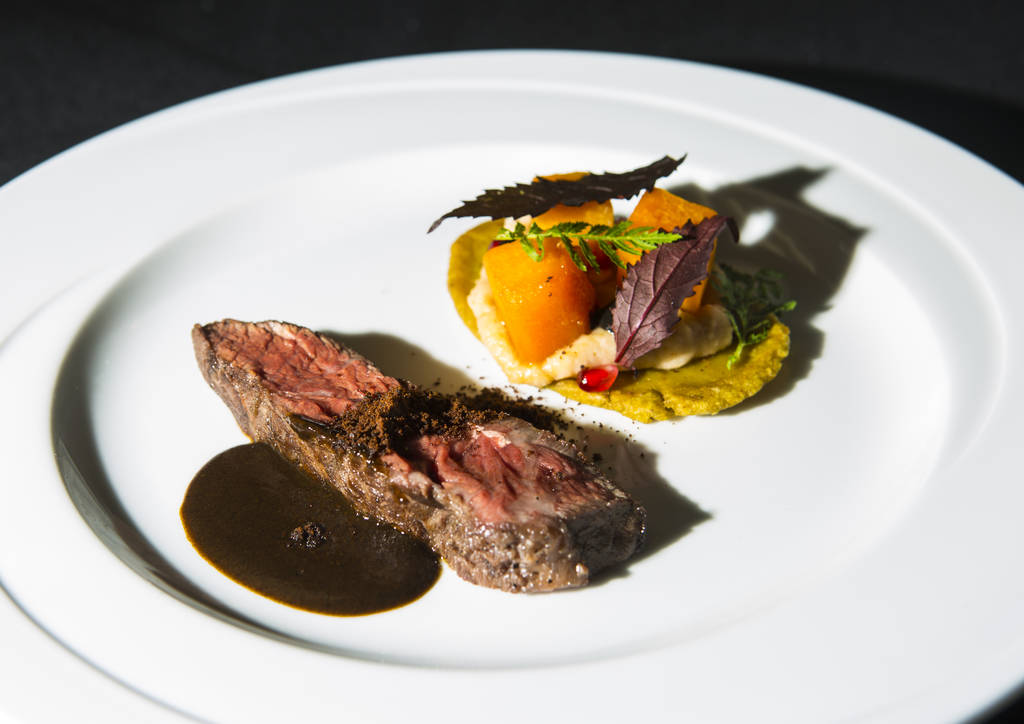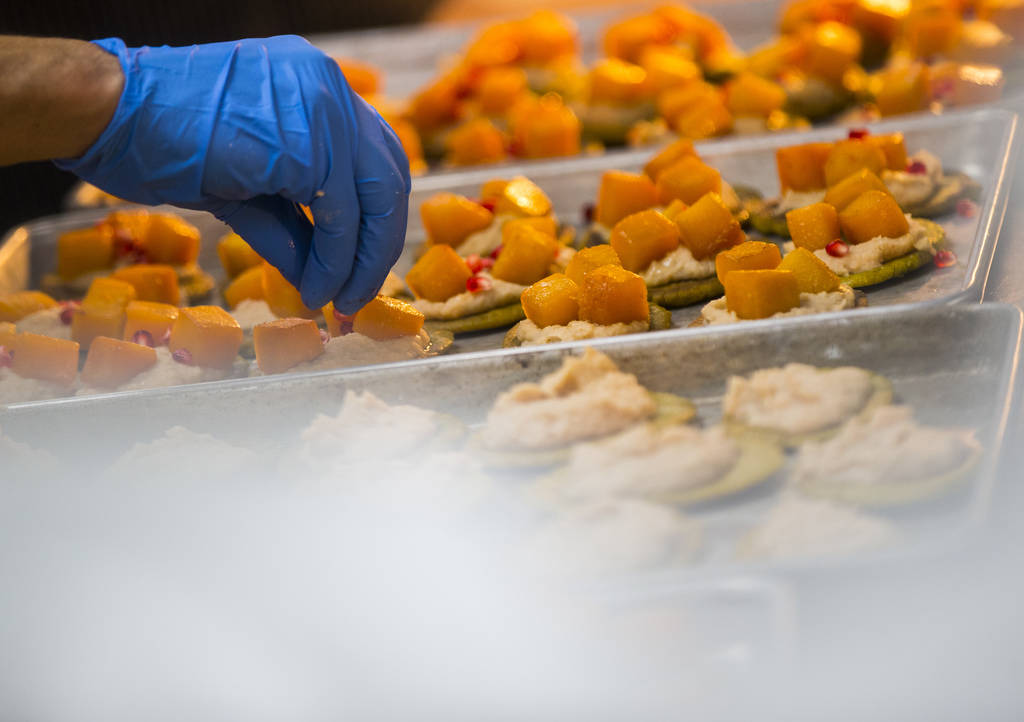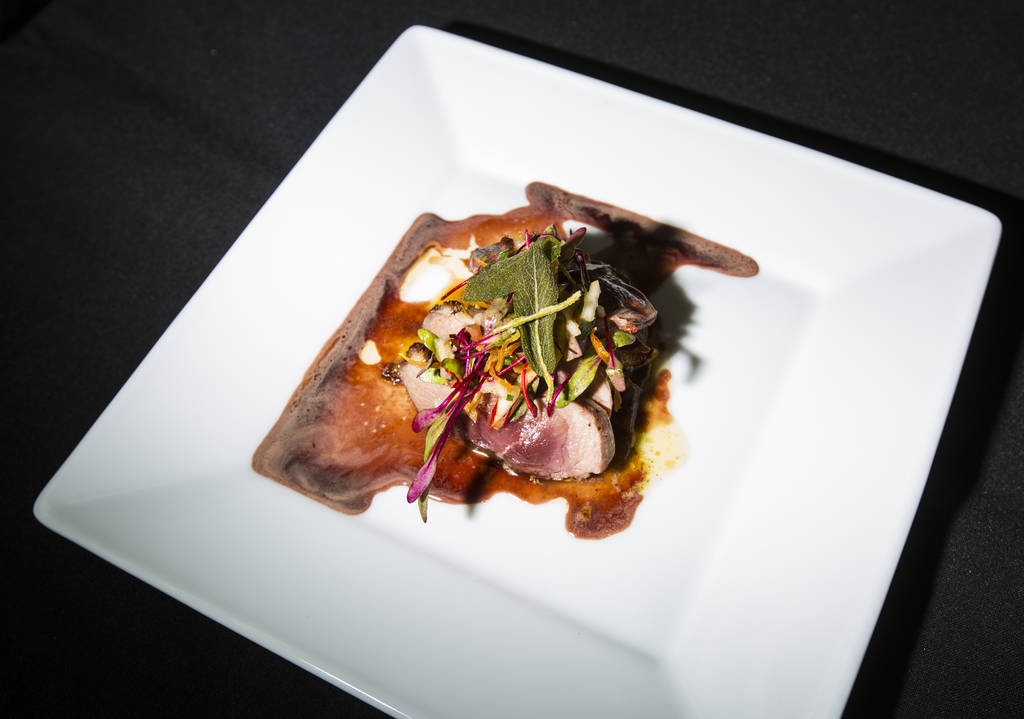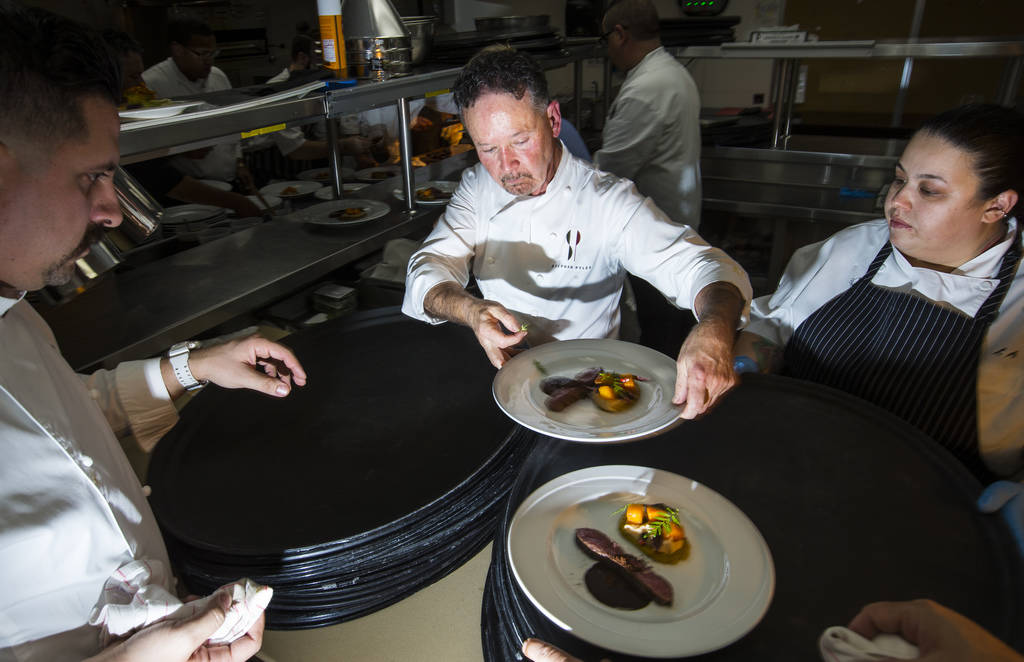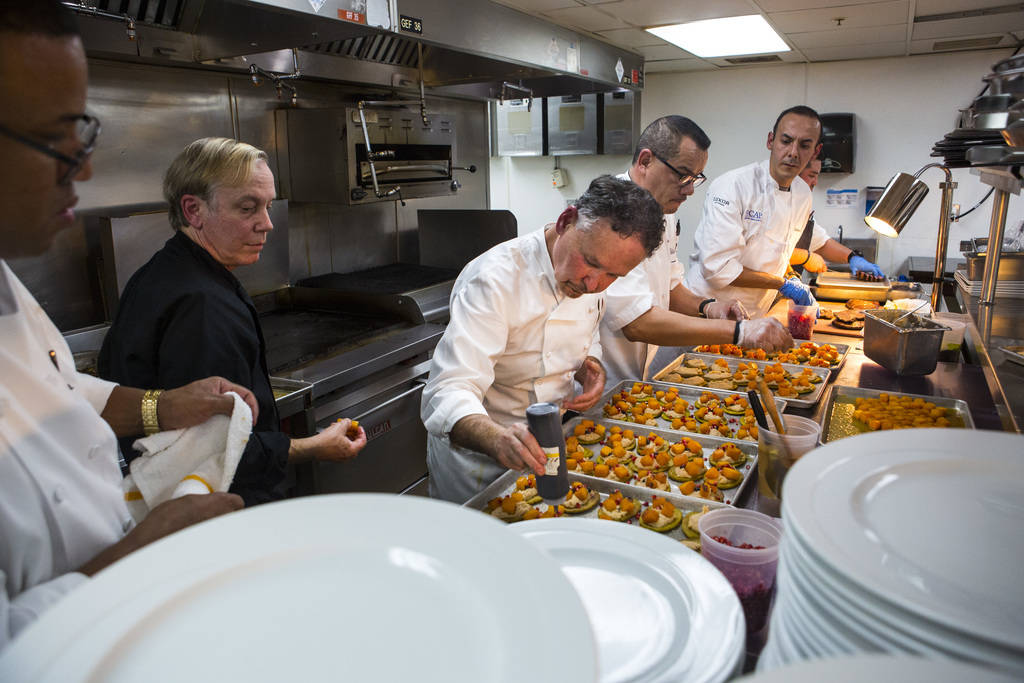 MGM Resorts International hosted several star-studded culinary events over the weekend that brought together top chefs from within and without the local restaurant world.
Mandalay Bay and the Delano Las Vegas hosted six meals over three days, featuring seven of their top chefs. Hubert Keller, Charlie Palmer and Michael Mina hosted individual events at their restaurants, while Shawn McClain invited off-Strip chef James Trees into Libertine Social for two nights of collaboration.
Friday night, Alain Ducasse hosted Keller, Palmer, Mina and McClain, plus Susan Feniger and Akira Back, for a seven-course dinner at Rivea called Dine Under The (Michelin) Stars.
Observing the kitchen with Ducasse before service began, Palmer noted, "There's a lot of cooks in the kitchen, but it's always fun. And the camaraderie, and being together, this doesn't happen a lot. So it's special."
"I think it's the first event that really we are doing together," Keller noted as he chatted with Feniger, Back and McClain. "We have done several events. (But) this time every single chef almost, on the property, we are cooking together. So we're excited."
"The great thing about chefs," added Feniger, "is there's such an amazing community. And as much as you could say it's an industry that could be competitive, there's such camaraderie. So to bring us together is really wonderful. It's a very special time."
McClain noted that with all of the marquee chefs who come to Las Vegas every year, it was nice to see some of the pioneers honored.
"A lot of these guys have been part of this property for a long time, so sometimes maybe their names aren't always as fresh to everybody. But if you look at their accomplishments across the board it's amazing. And as always, every time I'm in Vegas I'm always continually humbled and proud to be a part of the community and a community of chefs."
Prominent chefs also were part of the Saturday evening James Beard Foundation dinner at Luxor, led by culinary lion Jeremiah Tower. Tower's first-course Mad Salad of squab, haricots verts, black truffle and crayfish — inspired by a creation by the storied chef Auguste Escoffier — was born, Tower said, of his recent attendance at a meeting of the Escoffier Society.
"The dish is classicism reinvented in Las Vegas," Tower said. "I couldn't think of a better way to do it."
It was followed by courses by fellow top toques Nancy Silverton, Mary Sue Milliken, Jimmy Schmidt and Stephan Pyles. (Schmidt was a friend of Beard, the second chef to cook at the Beard House in New York, suggested Saturday's dinner and was followed by a contingent from Los Angeles.) Luxor chef Justin Frederickson led a team that created the dessert course.
Milliken, a member of the James Beard Foundation board of trustees (and who said she walked over to the event from her Mandalay Bay restaurant) mentioned some of the foundation's initiatives, including the Women in Culinary Leadership Program.
"When I started cooking 40 years ago, I didn't think in 2018 we would need to do this," she said of the program.
Another woman prominent in the foodie world headlined the Saturday afternoon Wine & Food Experience featuring Martha Stewart at the Las Vegas Festival Grounds on the northern end of the Strip. More than 30 local restaurants — both on and off the Strip — set up booths offering tastes of their food; other booths served wine and cocktails, and presenters of live programs included Stewart herself.
Krystan Lordahl of Chicago was there for a girls' day out with her niece, a local resident whose family Lordahl was visiting. She said the event compared favorably to a similar one in Chicago in that it wasn't as crowded and wasn't as expensive.
"Theirs is half the size and three times as many people," she said.
Lordahl also lamented that the Chicago event involves mostly new restaurants, and not the best in town. That wasn't the case at the Saturday event, where Strip headliners in some cases were lined up next to neighborhood spots.
Among the off-the-Strip restaurants represented was DW Bistro, and owner Bryce Krausman praised the smooth operation of the inaugural event.
Krausman said since his restaurant debuted a new menu a few months ago, the event was a good way to expose people to it — especially since many of the attendees were visitors who probably are most familiar with the city's tourism corridor. Krausman was serving beet-cured deviled eggs with caviar, short rib agnolotti with tomato cream sauce and prickly pear tarts.
Across the festival grounds, off-Strip restaurant The Black Sheep went another step to familiarize attendees with itself, handing out vouchers for free wine to anyone who said they were a local or planned to be in town for a while.
Contact Heidi Knapp Rinella at hrinella@reviewjournal.com or Al Mancini at amancini@reviewjournal.com.