Chefs Scott Conant, Aaron Sanchez team up for one night
Updated November 7, 2018 - 12:52 pm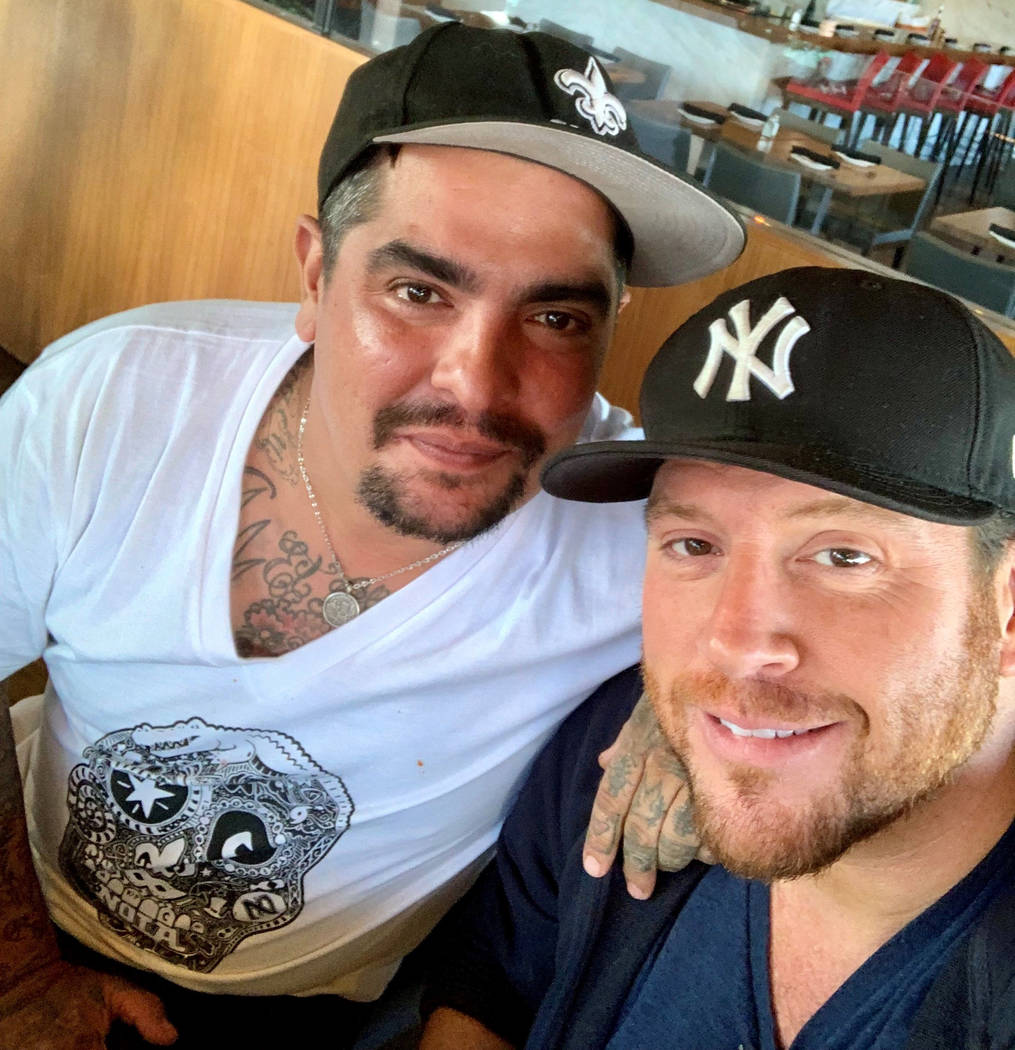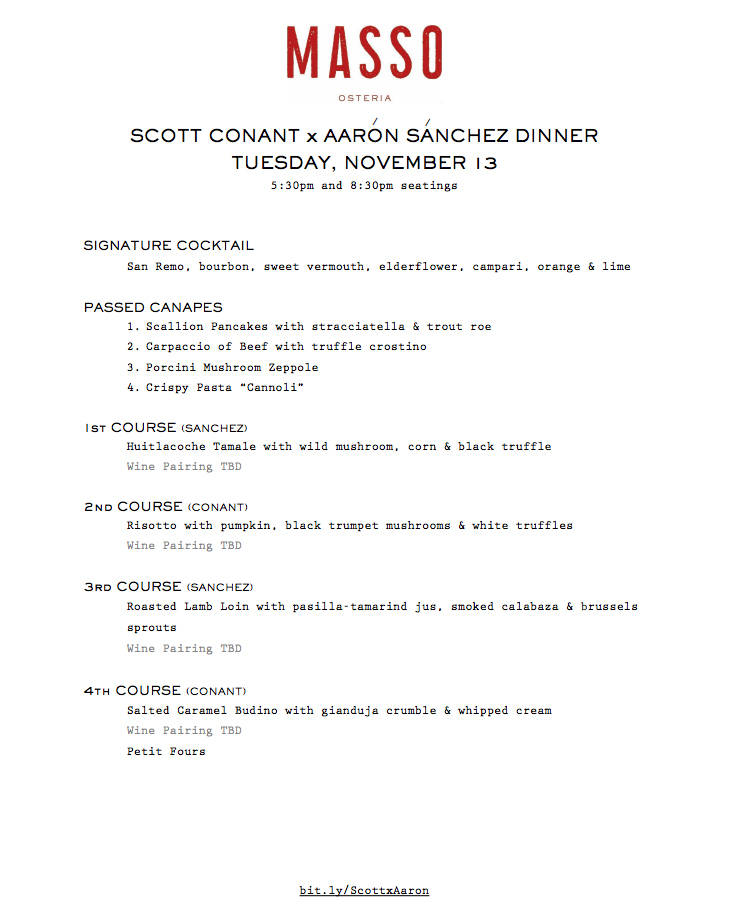 Scott Conant is inviting Aaron Sanchez into the kitchen of his Red Rock Resort restaurant, Masso Osteria, on Tuesday to collaborate on a four-course dinner.
"Aaron and I go way back," Conant said. "We're longtime friends. And even though we don't work together anymore because he does 'MasterChef' and he's not doing 'Chopped,' it's a blast to be able to spend time with him and cook with him."
Sanchez said he's looking forward to coming into his friend's kitchen.
"What's exciting is the staff and all the team members get excited to see somebody like me, because inevitably I'm going to teach them some stuff that maybe Scott and his team haven't portrayed before. It's a really beautiful frenetic energy where everybody is super-happy to see a guest chef come in."
The evening will begin with a signature cocktail and a selection of canapes by Conant. Sanchez will then provide the first and third courses, with Conant handling the second course and dessert. As you might expect, Conant's dishes will show off his Italian roots, while Sanchez will add some Mexican flavors. But Sanchez said the two chefs have more in common than people might expect.
"Regardless of the styles of food that we do, we still have the same sensibility as far as the era that we grew up in, cooking in New York, and understanding how to celebrate ingredients and make sure that our points of view come across in food."
Conant, who hosted chef Marc Vetri at Masso Osteria last month, said he hopes to invite more guests to his kitchen.
"It is something I want to do on a regular basis, particularly with chefs who don't really have a Las Vegas presence," he said. "I think it's great for the customers to be able to spend time with the chefs they know, but also be able to eat their food. It's one thing to do a meet-and-greet, shake hands and stuff. But I think that from a hospitality perspective, one of the best things we can do to show appreciation and gratitude is to sit you down and cook for you."
Tuesday's dinner is $125 per person with wine pairing, excluding tax and tip. There will be two seatings, at 5:30 and 8:30, and reservations are recommended.
Contact Al Mancini at amancini@reviewjournal.com. Follow @AlManciniVegas on Twitter.