Chica offers a colorful array of Latin American dishes
September 30, 2017 - 11:41 am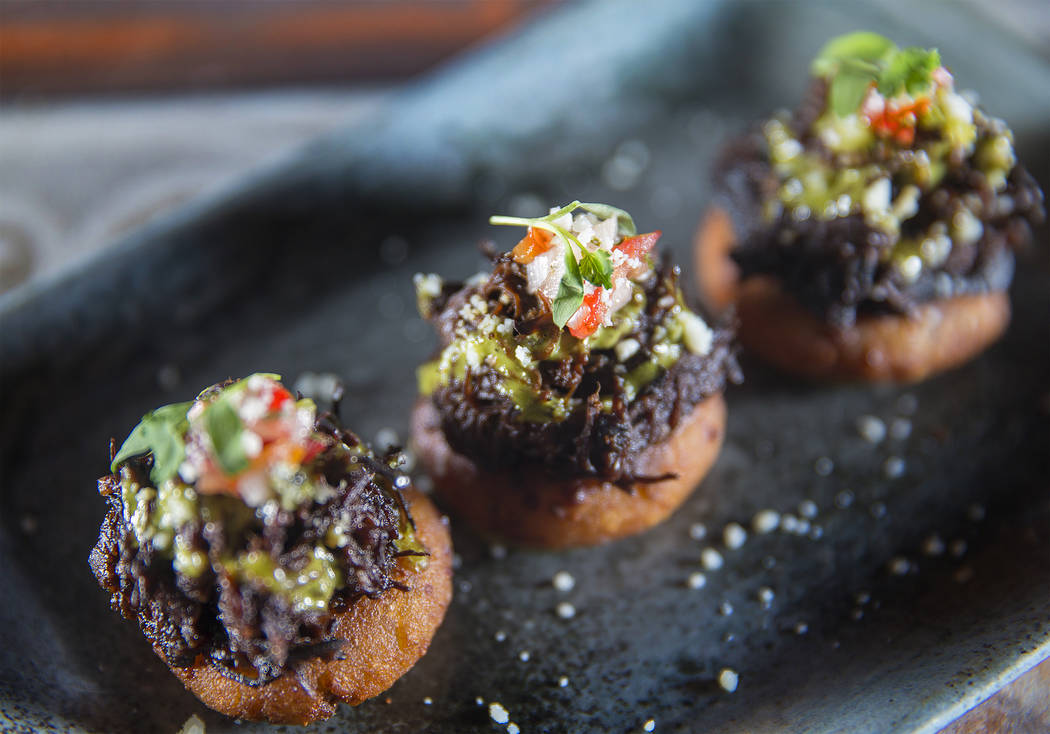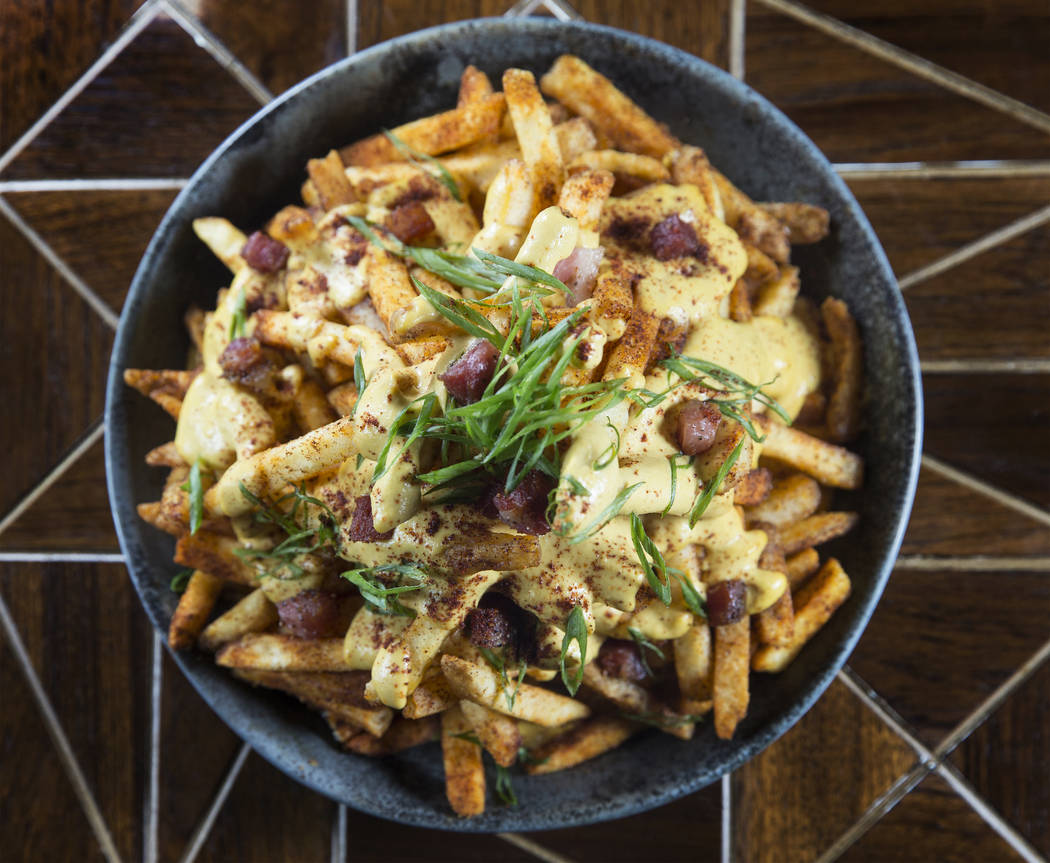 Chica, which opened at The Venetian in May, is owned by the same company behind the popular Yardbird eatery next door. And what Yardbird is to Southern fare, Chica is to Latin American cuisine — fun, creative and colorful, with not-too-serious takes on both classic and fusion dishes.
Venezuela, the native country of executive chef Lorena Garcia — the "chica" of Chica — is home of the arepa, a flatbread made using corn that has been soaked to remove the outer shell before being ground into flour. It's also the inspiration for the Asado Negro Arepas ($13) starter. These diminutive, silver-dollar-sized discs of dough flavored with anise and piloncillo, the unrefined cane sugar of Latin cuisine, impart a subtle sweetness that is balanced by the bold, beefy flavor of braised shortribs and cilantro on top.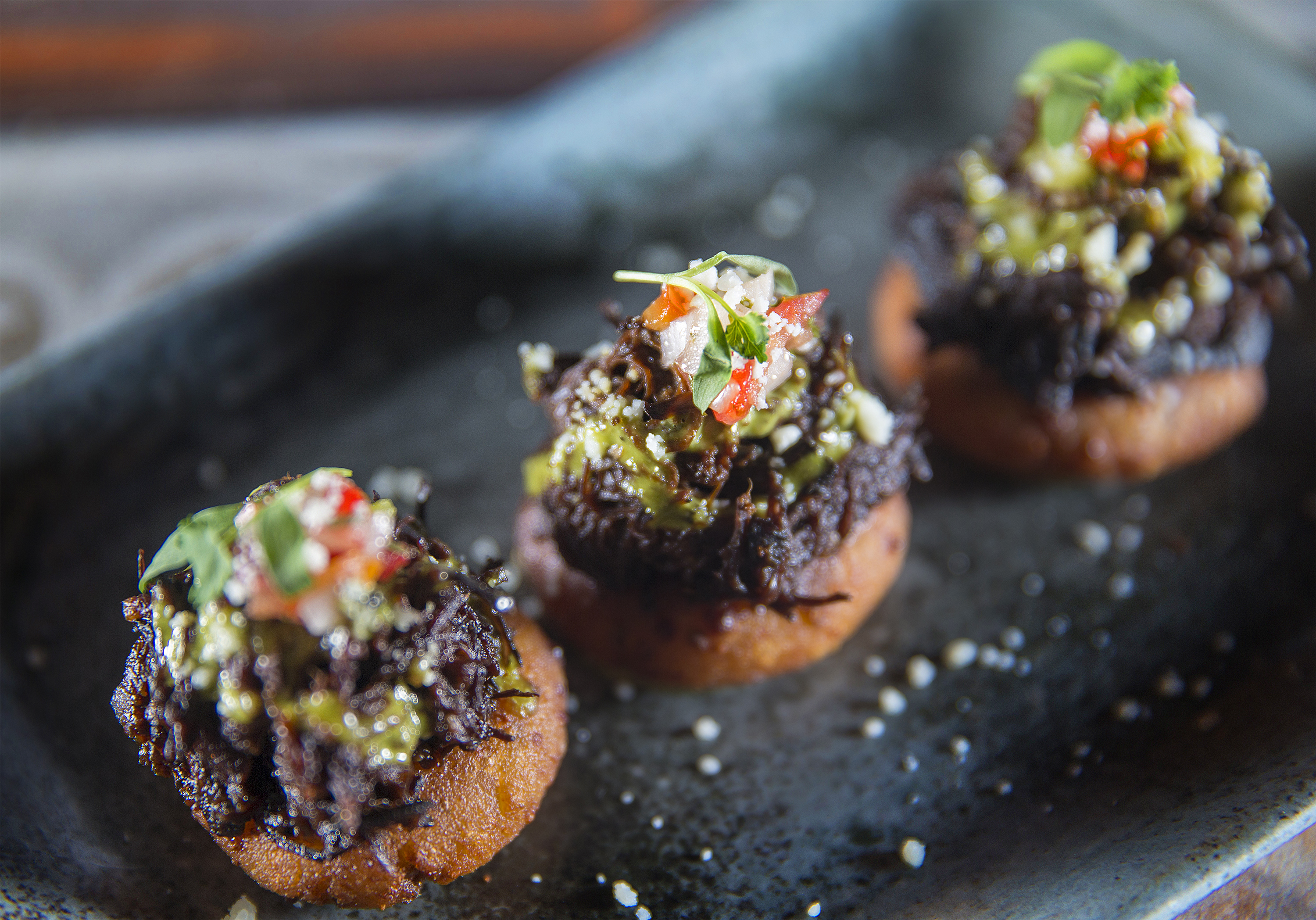 Yucatan Halibut ($35) was accompanied by truly superlative sweet ripe plantains. That's not to minimize the quality of the banana-leaf roasted fish at all, but the combination of succulent fruit — including the charred orange, pineapple and habanero salsa — make this one of the best renditions anywhere.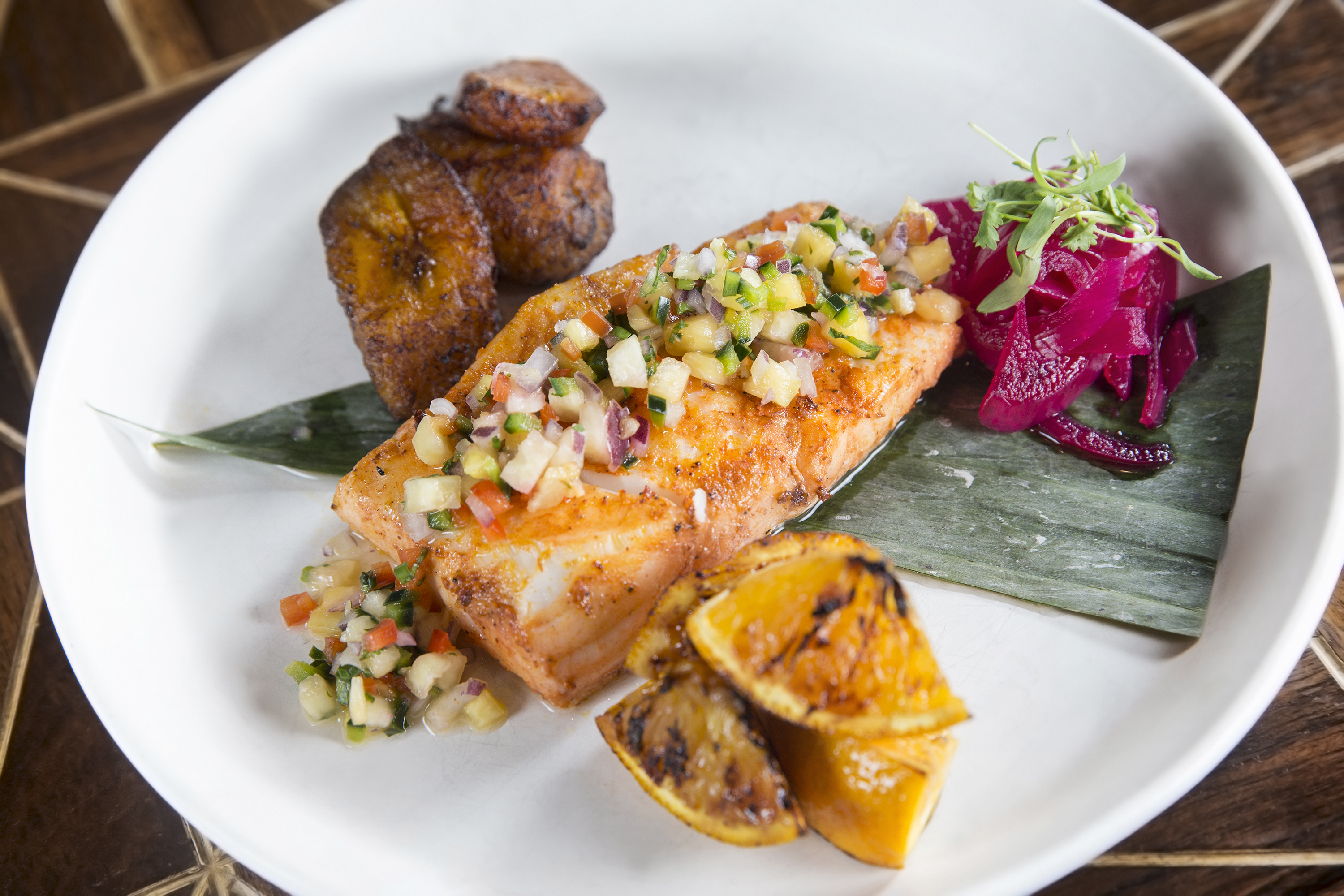 Good fries can be addictive, and Chica Fries ($14) qualified. The batonettes were nicely browned, but the real treat was the creamy, slightly spicy huancaina sauce — a Peruvian queso fresco-like specialty studded with bits of pancetta and sliced scallions.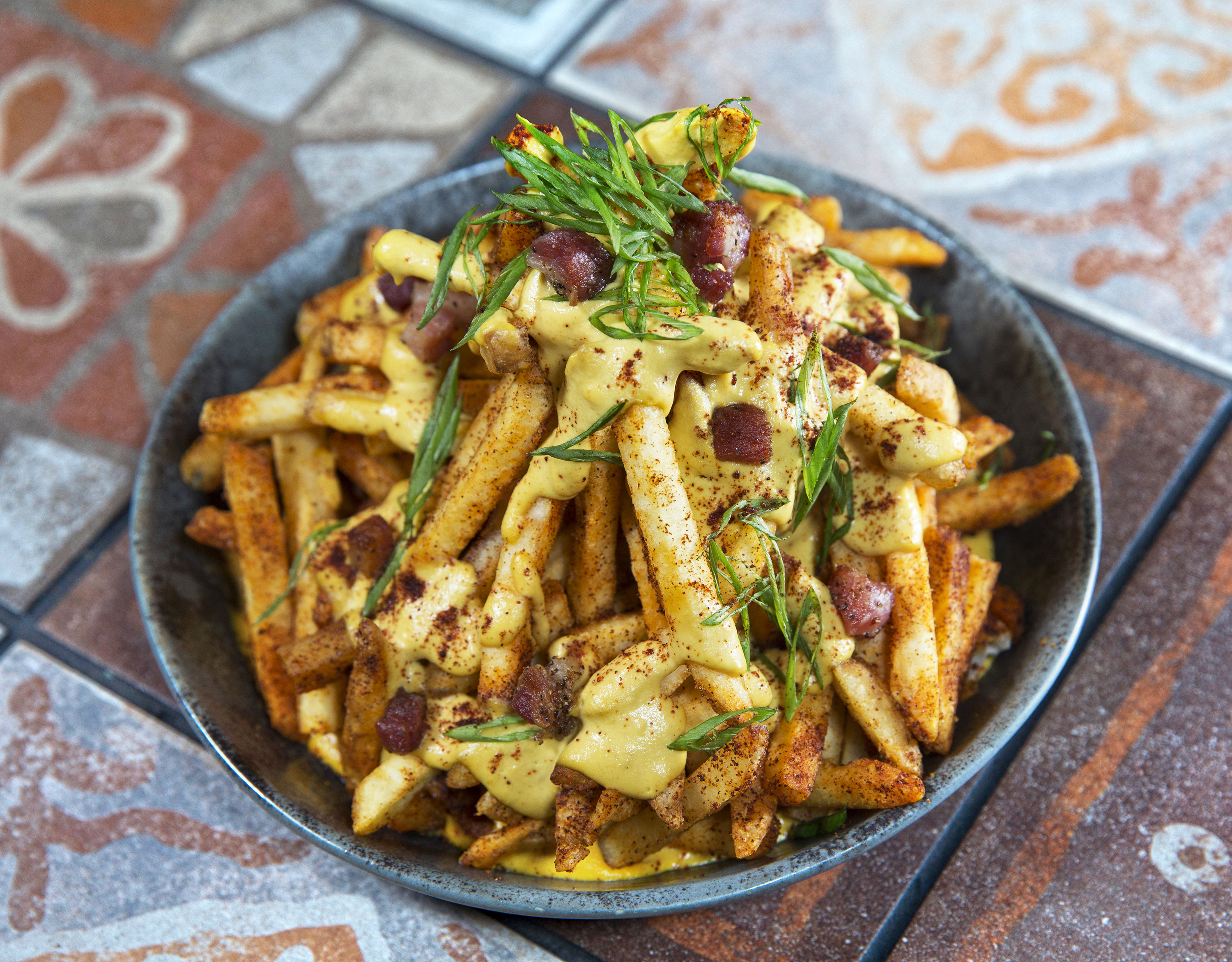 On the other hand, the Meyer Lemon Rotisserie Chicken ($26 for a half, $34 for a full), described on the menu as "our famous," was a disappointment. Despite being well marinated, the bird tasted bland and the skin was left just shy of crispy. Even worse, a sloppy butchering job left bits of bone mixed with the meat. The purple potato salad on the side, with creamy dressing and lots of peas, was the dish's bright spot.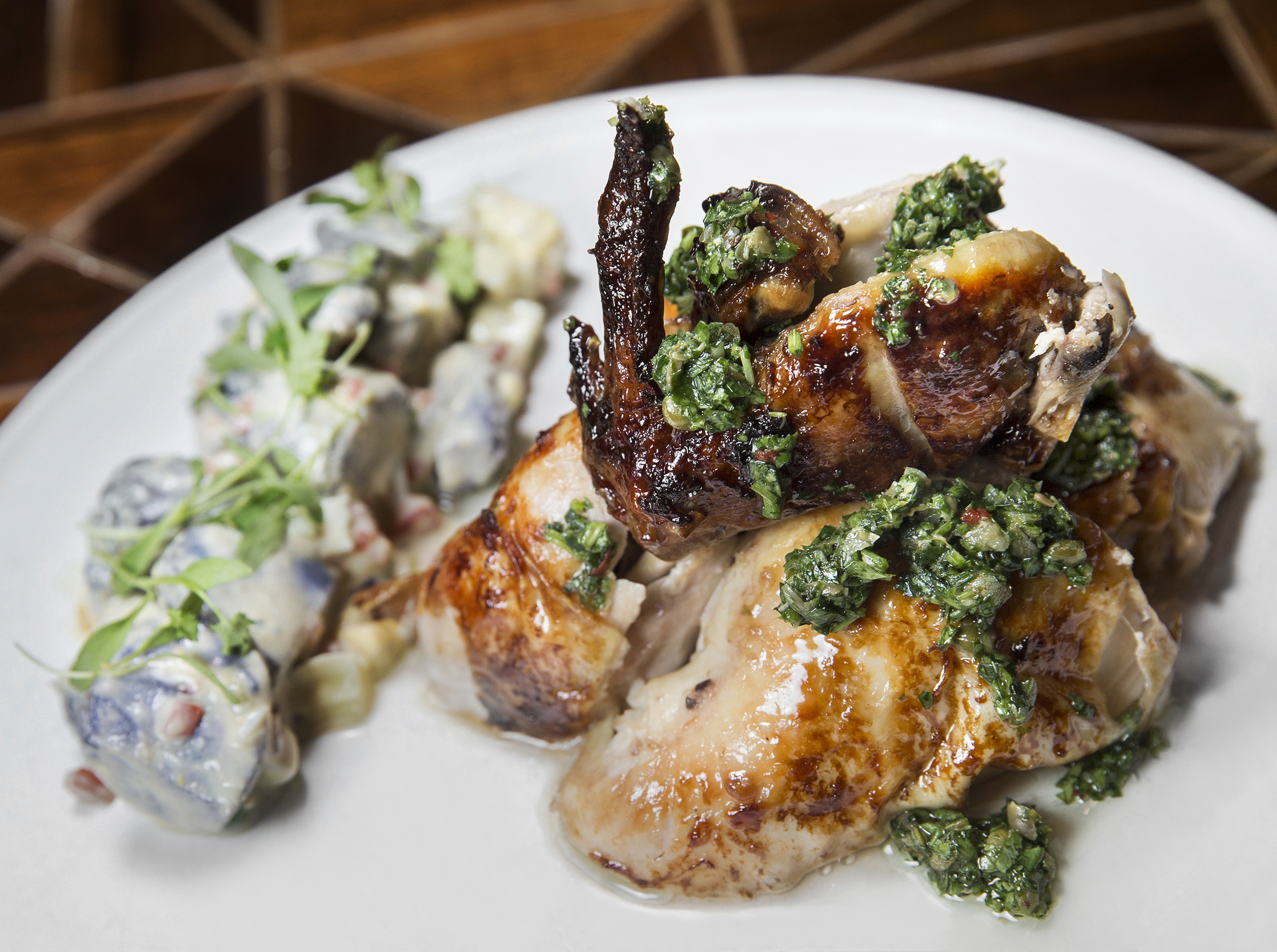 At dessert, however, the spark of lemon was impossible to miss in the bunuelos ($9), another Venezuelan favorite. The puffy, lightly fried pastries had a citrusy zing, expertly accented with a wild-berry compote.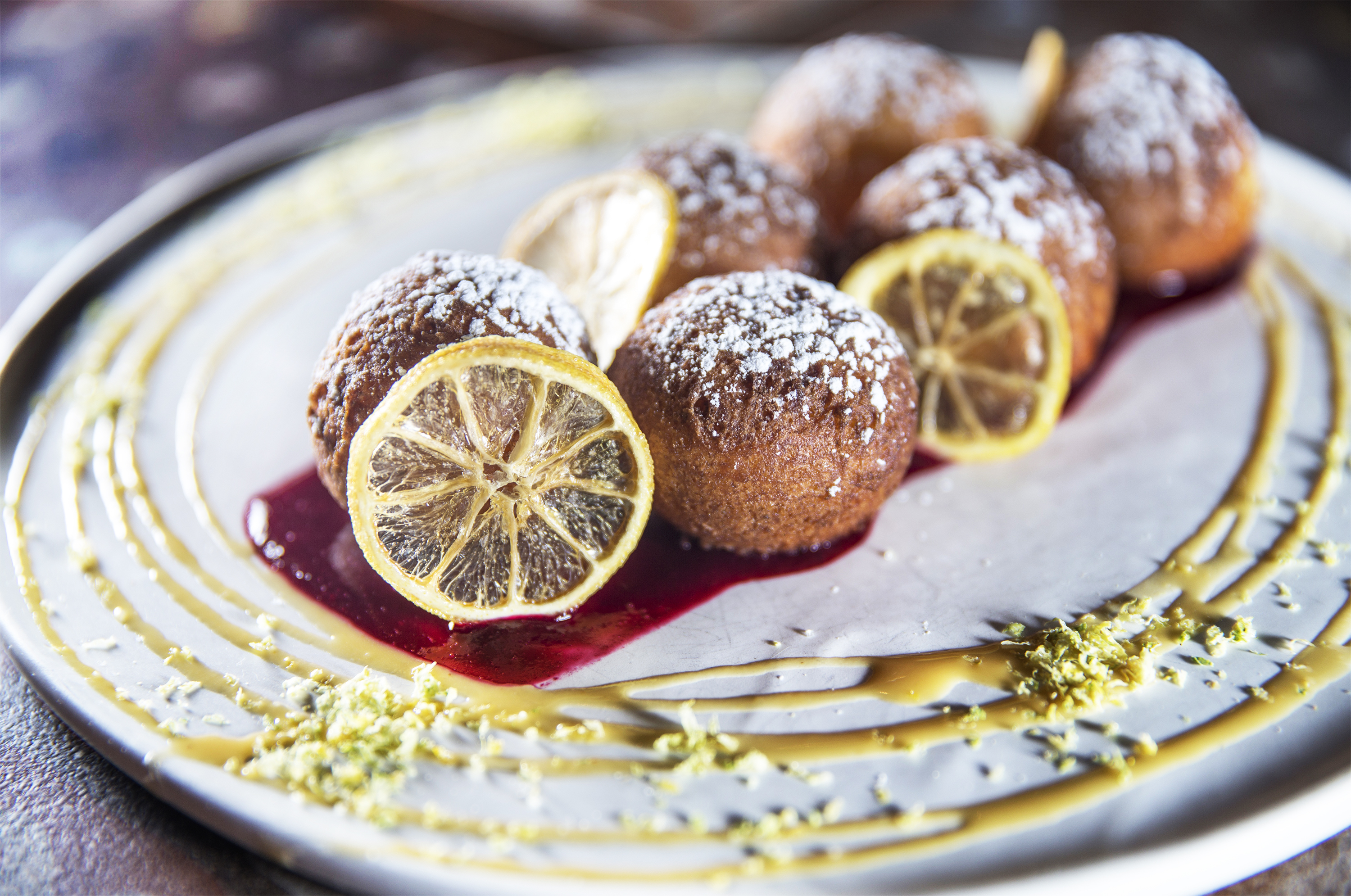 The tables are creatively arranged between sculptured wrought-iron grilles that make effective use of the expansive space by casting intriguing shadows and creating several more intimate dining areas. Purple glassware and napkins add an elegant touch, as do wooden parquet table tops.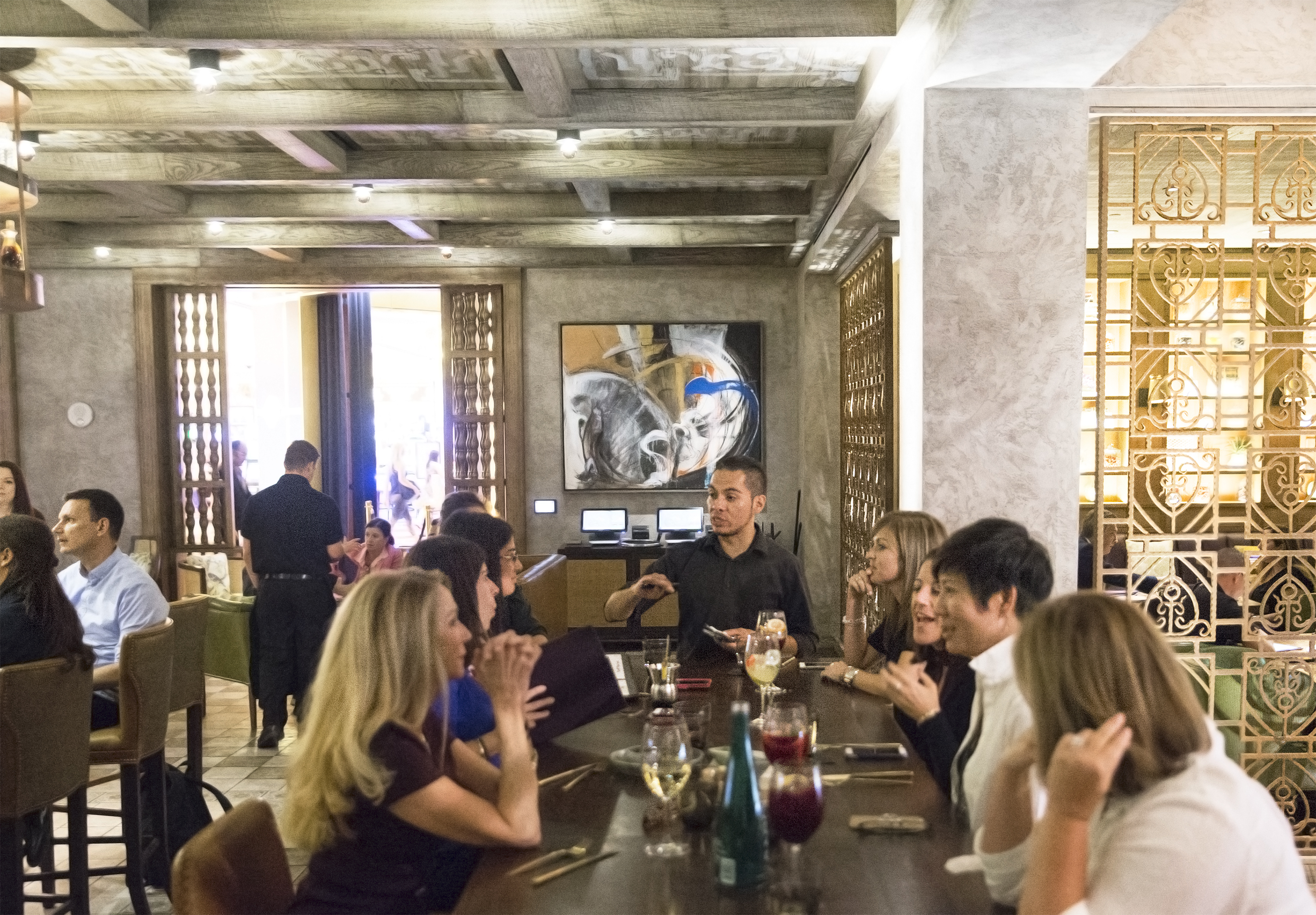 It all feels very grounded, as does the food. No one restaurant could capture the essence of so many diverse cuisines, but Chica does a heck of a good job trying.
Las Vegas Review-Journal restaurant reviews are done anonymously at Review-Journal expense. Contact Heidi Knapp Rinella at Hrinella@reviewjournal.com or 702-383-0474. Follow @HKRinella on Twitter.
Chica, The Venetian, 3355 Las Vegas Blvd. South; 702-805-8472
The essence: A lively, colorful translations of diverse Latin American cuisines.