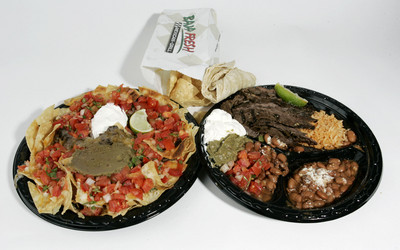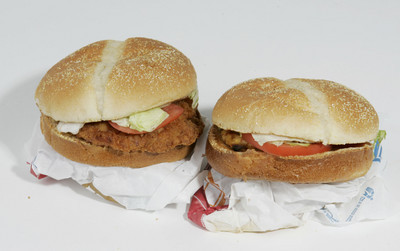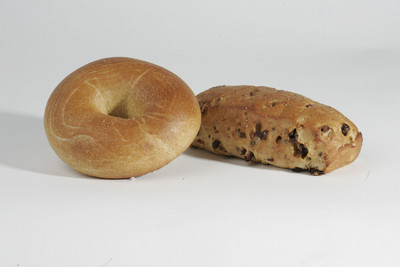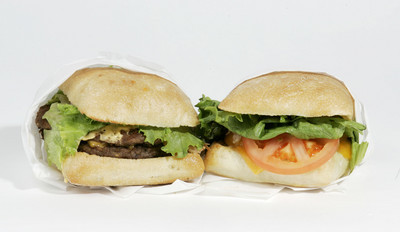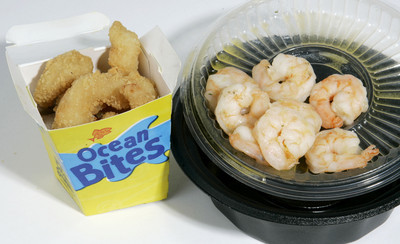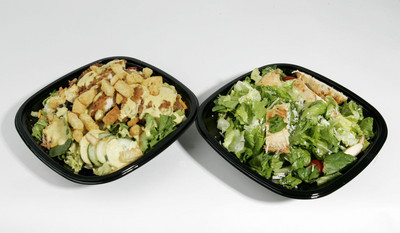 It's irrefutable: Fast food is bad for your health.
Or not.
Yes, it's true that many fast foods contain large amounts of calories and fat. It's no wonder our national affection for the stuff has been blamed for the obesity epidemic in America. But more and more chains are introducing healthful options; it's up to the consumer to choose wisely. Sometimes those choices are obvious — Do you really want fries with that? — but often they're not.
And of course "healthful" is a matter of perspective. While a bran muffin may contain 480 calories and 15 grams of fat and a french cruller (a type of doughnut) only 150 calories and 8 grams of fat, the muffin also contains 5 grams of fiber — which has been shown to be a valuable weapon in the fight against heart disease — plus 8 grams of protein and 20 percent of the recommended daily consumption of calcium and iron, while the cruller contains 1 gram of fiber, 2 grams of protein and negligible amounts of calcium and iron. So you have to weigh your own health needs — and other dietary factors — as part of the whole picture.
In other words, you make your choices and take your chances.
ARBY'S
Ultimate BLT Sandwich, 779 calories, 45 grams of fat
Large Roast Beef Sandwich, 547 calories, 28 grams of fat
BAJA FRESH
Charbroiled Steak Nachos, 2,120 calories, 118 grams of fat
Steak Fajitas with corn tortillas, 960 calories, 36 grams of fat
BURGER KING
Tendercrisp Chicken Sandwich, 800 calories, 46 grams of fat
Tendergrill Chicken Sandwich without mayo, 380 calories, 9 grams of fat
DUNKIN' DONUTS
Honey Bran Raisin Muffin, 480 calories, 15 grams of fat
French Cruller, 150 calories, 8 grams of fat
EINSTEIN BROS.
Power Bagel, Fruit & Nut, 380 calories, 6 grams of fat
Honey Whole Wheat Bagel, 270 calories, 1 gram of fat
JACK IN THE BOX
Double Bacon and Cheese Ciabatta Burger, 1,120 calories, 76 grams of fat
Chipotle Chicken Ciabatta with Grilled Chicken, 690 calories, 28 grams of fat
LONG JOHN SILVER'S
1 snack box popcorn shrimp, 270 calories, 16 grams of fat
8 pieces shrimp scampi, 110 calories, 5 grams of fat
MCDONALD'S
Sausage, Egg and Cheese McGriddles, 560 calories, 32 grams of fat
Egg McMuffin, 300 calories, 12 grams of fat
STARBUCKS
Grande Mint Mocha Chip Frappucino With Chocolate Whipped Cream, 470 calories, 19 grams of fat
Grande Mocha Frappucino Light Blended Coffee, 140 calories, 1 gram of fat
SUBWAY
6-inch Double Meat Italian BMT, 630 calories, 35 grams of fat
6-inch Sweet Onion Chicken Teriyaki, 370 calories, 5 grams of fat
TACO BELL
Chalupa Baja — Beef, 410 calories, 27 grams of fat
Gordita Supreme — Steak, 270 calories, 11 grams of fat
WENDY'S
Chicken BLT Salad with croutons and honey-Dijon dressing, 790 calories, 53.5 grams fat
Chicken Caesar Salad with no croutons and fat-free French dressing, 250 calories, 4 grams of fat