Coconuts are having a moment, from tortilla chips to water to anything a marketer can dream up
March 29, 2017 - 10:31 am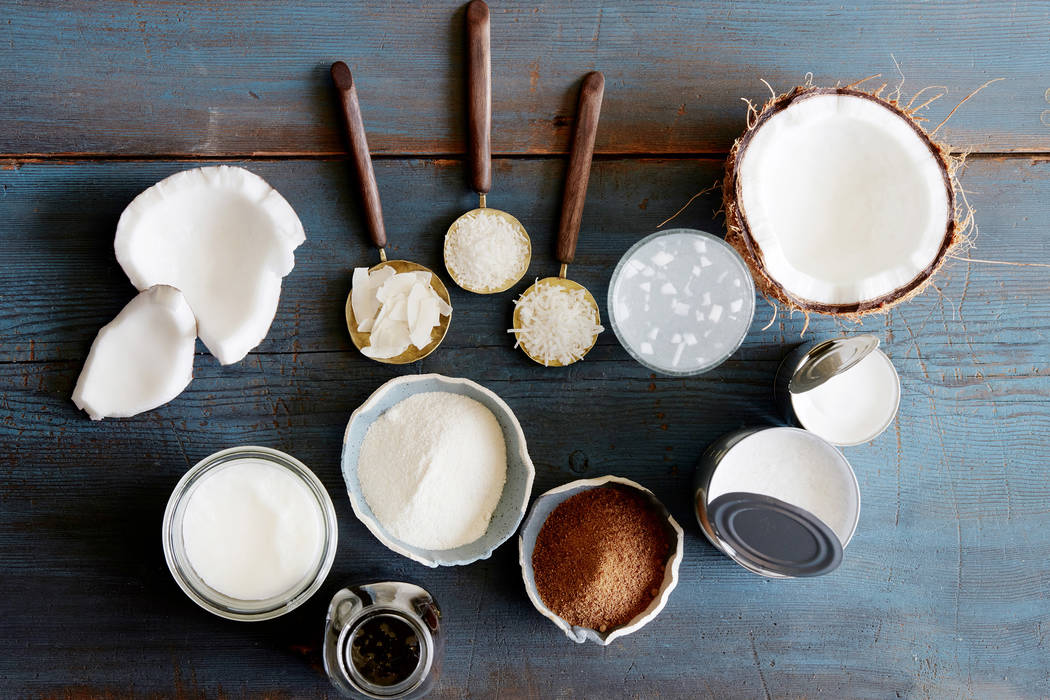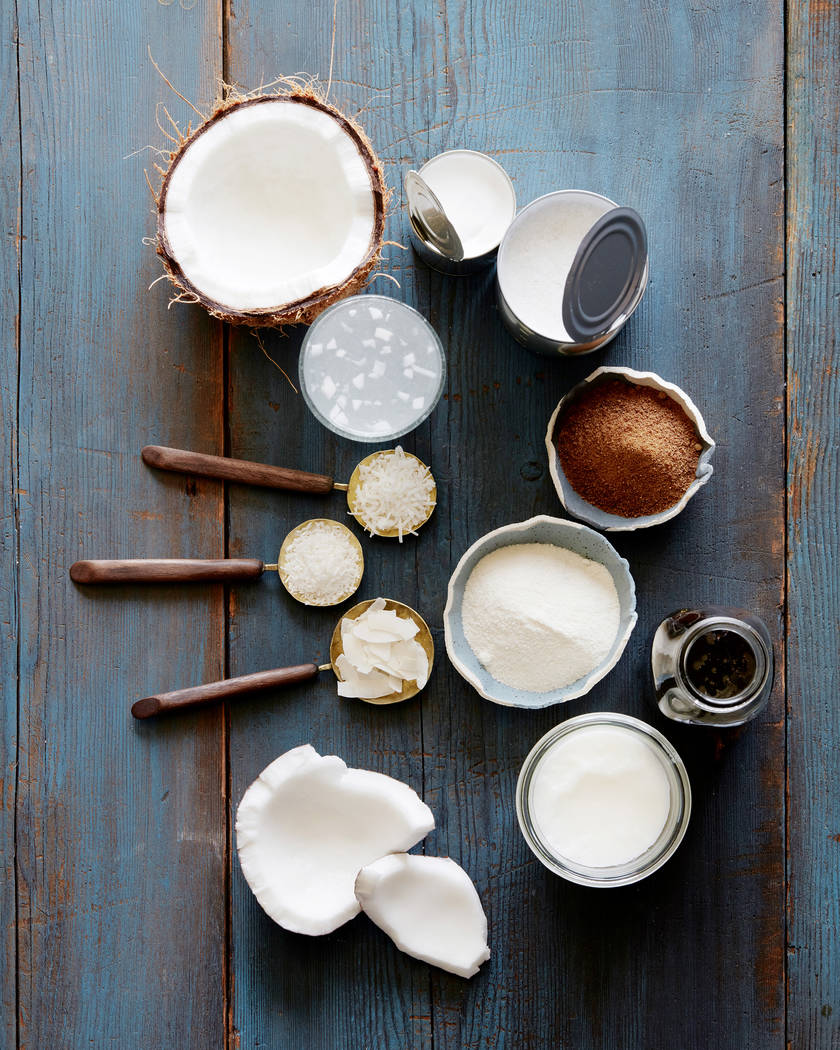 The very idea that somebody could sell coconut tortilla chips in Mexico — where the tortilla is the staff of life and corn is king — is a window to the crazy-fast growing popularity of all things coconut.
Daniella Hunter created The Real Coconut coconut-flour tortilla chips and introduced them at her restaurant, The Real Coconut, at her Sanara Tulum hotel and spa in Tulum, Mexico.
"I really came up with the chips because I was trying to create an alternative to corn and flour tortillas," Hunter said. "When I ate corn, I just didn't feel like it was the right ingredient, from a digestive point of view and because of GMOs."
She tried out the baked chips on friends, who loved them. When thinking of serving them at her restaurant, she wondered if there would be pushback if it was the only kind of chip offered. There was none, she said, from customers or staff. And the chips, in various flavors, and her coconut-flour wraps have gone mainstream, available at Whole Foods Markets in Las Vegas and elsewhere. (Other outlets will follow once Whole Foods' exclusive arrangement expires at the end of this month, she said.)
And they're far from the only coconut products on the market. This tropical favorite that was introduced in the United States around the turn of the 20th century as Baker's sweetened coconut flakes is available in numerous forms.
"Some of the top sellers are our own 365 (Everyday Value) Coconut Water and So Delicious coconut beverages," said Tim Fanning, regional grocery coordinator for Whole Foods. "One thing that's exploded right now is Coconut Secret liquid aminos. It's like a substitute for your soy sauce."
Other big sellers in the valley, Fanning said, are Luna and Larry's coconut frozen desserts, Big Tree Farms coconut sugar and Earth Balance coconut spread.
The reason for their popularity?
"I hear everything from health benefits to the taste," Fanning said.
And there are health benefits. Coconut flour is much higher in fiber than all-purpose flour and even whole-wheat flour, said Kara Clayton, a registered dietitian with University Medical Center. It's also a lot lower in carbohydrate grams per serving.
"So it would be a better choice for somebody on a diabetic diet," Clayton said.
Ramin Ganeshram, author of "Cooking With Coconut" (Storey Publishing, $18.95), said the benefits of coconut include its high mineral content, which is why — in coconut-producing countries and increasingly in the United States — coconut water is considered a good electrolytic nutritional source, especially for pregnant woman or sick children, sort of a substitute for Pedialyte.
It also has a low glycemic load, she added. "It's sweet, but it's not going to spike your blood sugar. That's especially good for people who have diabetes or are hypoglycemic."
Coconut's high fiber content means a little goes a long way, she said; "it's a belly-filler."
Coconut sugar retains the low glycemic load but tastes like a light sugar, not like coconut. Because of its structure, Ganeshram said, it's not a good substitute for sugar in baking, but it is in other uses.
"You can use it in any kind of substitution that you would sugar — for a beverage, to sprinkle on cereal, anything like that," she said. "It's a very good substitute and it's not a chemical."
In the case of coconut oil, Clayton urged some caution, noting that it's "a really big craze right now."
"My main issue is that it's really high in saturated fats," she said. Some studies have shown a decrease in body mass index and waist circumference with the consumption of coconut oil, but she pointed out that those studies involve dietary restrictions and increased exercise. And the subjects consumed only 30 milliliters — about 1 ounce — of coconut oil per day.
A tablespoon of coconut oil has 12 grams of saturated fat, compared to 1.9 grams for olive oil, or 7 grams for butter.
"It could have a bad effect if they consume too much of it," she said. "It can increase their lipid panels by increasing triglycerides, increasing LDL, which is the bad one, and decreasing HDL, which is the good one. It's not necessarily that it's a terrible choice, but it's just not something that you could do a lot with."
But there are plenty of other benefits. Ganeshram said coconut trees usually aren't sprayed with pesticides because the fruit is so deeply embedded in the nut that it's not necessary.
"For me personally, I don't necessarily spend money for organic coconut products," she said. "They're kind of organic without the label."
And while coconut products made for cosmetic uses should not be consumed, she said the products that are food-grade can be used for cosmetic uses, such as moisturizers for skin and scalp.
"There's a lot of people who don't like coconut, or think they don't like coconut," Ganeshram pointed out. "It's often a textural issue; for a lot of people, coconut is (sweetened) coconut flakes.
"A lot of the products do not taste as excessively coconutty as coconut oil or coconut milk do. There's so many ways to interact with it. Give it a try again."
Contact Heidi Knapp Rinella at Hrinella@reviewjournal.com. Follow @HKRinella on Twitter.
How to tell coconut milk from coconut water
Green coconuts: These are the nuts that are chopped down from the coconut palm. They are filled with water and a gelatinous substance often referred to as jelly. If allowed to age, the jelly becomes hard, white coconut meat.
Fresh coconut: The meat of a freshly cracked mature brown coconut. Also referred to as copra, it is the hard, white, aged version of green coconut jelly.
Dried coconut: This is meat from a mature brown coconut that has been further dried. It is sold packaged in many forms, including shredded, diced and flaked, and sweetened or unsweetened. It is historically most familiar to Americans as sweetened flaked coconut for baking.
Coconut water: This is the liquid center of the coconut. It is more abundant when the coconut is young or "green" and less so the more mature the coconut gets. The tastiest coconut waters for sale in cans and bottles are from sweet, young coconuts.
Coconut milk: Coconut milk is perhaps the most misunderstood product that comes from the coconut. It is not the liquid inside of a coconut, as many believe (that's coconut water), but the coconut "meat" pureed with water into a smooth liquid. The less water is used, the thicker and creamier the coconut milk.
Coconut cream: Coconut cream is coconut meat that has been processed with very little water. In canned varieties of coconut milk, the cream is what separates and rises to the top.
Coconut nectar or molasses: Coconut nectar is made by tapping a coconut palm, much the way a maple tree is tapped for sap to make maple syrup. The sap that runs out of the coconut palm is heated at a low temperature to thicken it. The resulting syrup has a texture that is similar to that of honey or agave syrup. This dark nectar does not have an overtly coconut taste, but is a sweetener with a low glycemic index.
Coconut flour: Coconut flour is made from defatted coconut meat that is dried and ground into flour. It is derived from the solids left over after the process of making coconut milk. Coconut flour cannot be substituted for all-purpose flour or other grain flours on a 1-to-1 basis.
Coconut sugar: A popular sugar substitute because of its low glycemic index, coconut sugar is, like nectar, a sap-based products of the coconut tree. This sap is boiled at a low temperature, past the point necessary to make coconut nectar, until it granulates.
Source: "Cooking With Coconut" by Ramin Ganeshram