Cracker Barrel in North Las Vegas expected to open in October
August 24, 2016 - 3:47 pm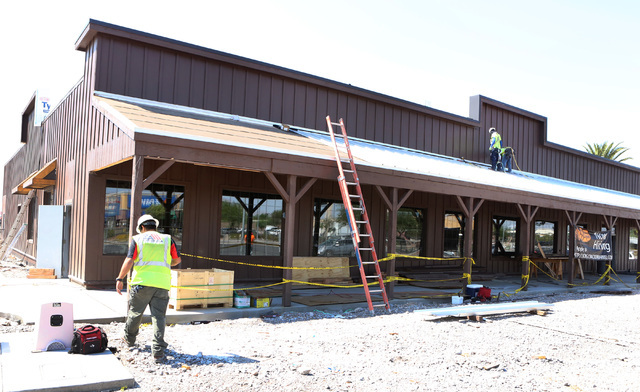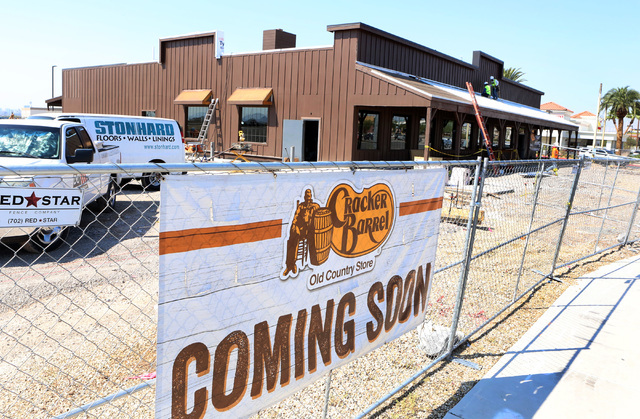 Cracker Barrel will expand its Southern Nevada presence with a North Las Vegas debut in mid- to late October, according to company spokeswoman Breeanna Straessle.
The new 10,000-square-foot location is expected to bring about 200 full- and part-time jobs to the area.
In late July, the first Nevada Cracker Barrel location opened beside the Silverton casino at 3333 Blue Diamond Road.
The restaurant, known for country-style food, serves breakfast all day and has a gift shop area.
"We're looking forward to growing our presence in Nevada with the opening of our North Las Vegas store this October. We're always looking to expand the footprint of our brand into communities that are vibrant and poised for growth, which is why we like North Las Vegas," Straessle said in a statement.
The North Las Vegas gift shop will pay homage the Old West, the Hoover Dam and Lake Mead, Straessle said.
Terri Sheridan, North Las Vegas economic development specialist, called the restaurant a "much-needed" service that would add more sit-down dining for families in the city.
Sheridan said the company probably chose the site, at 2815 E. Craig Road off Interstate 15, because the location offers visibility.
Jeff Mitchell, director of retail for Virtus Commercial, echoed Sheridan regarding the restaurant's proximity to freeways as a likely consideration.
"Cracker Barrel traditionally has tried to locate close to major freeways," Mitchell said. "With that in mind, this definitely fits that overall model."
OVERSET FOLLOWS:Mitchell added the nearby Sam's Club and Cannery Casino and strong traffic in that corridor and are also pluses. Additionally, the area has had above average sales performance at existing restaurants.
Contact Alexander S. Corey at acorey@reviewjournal.com or 702-383-0270. Find @acoreynews on Twitter.
RELATED
Eager, hungry customers flock to Las Vegas opening of Cracker Barrel — PHOTOS