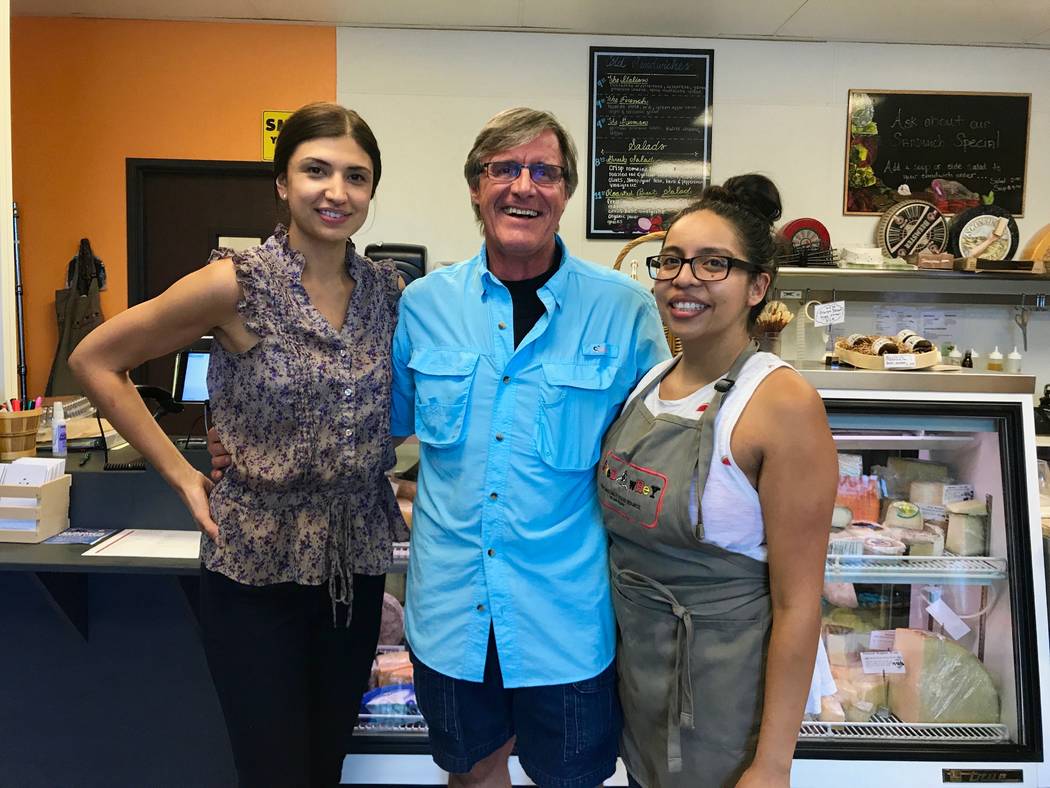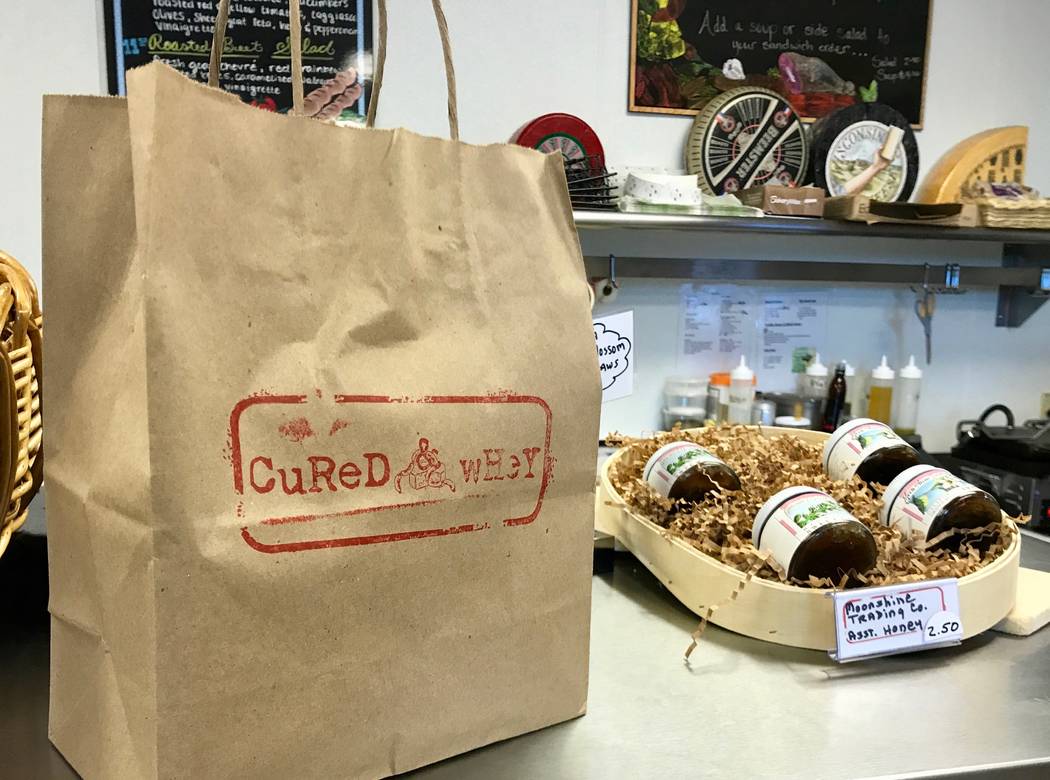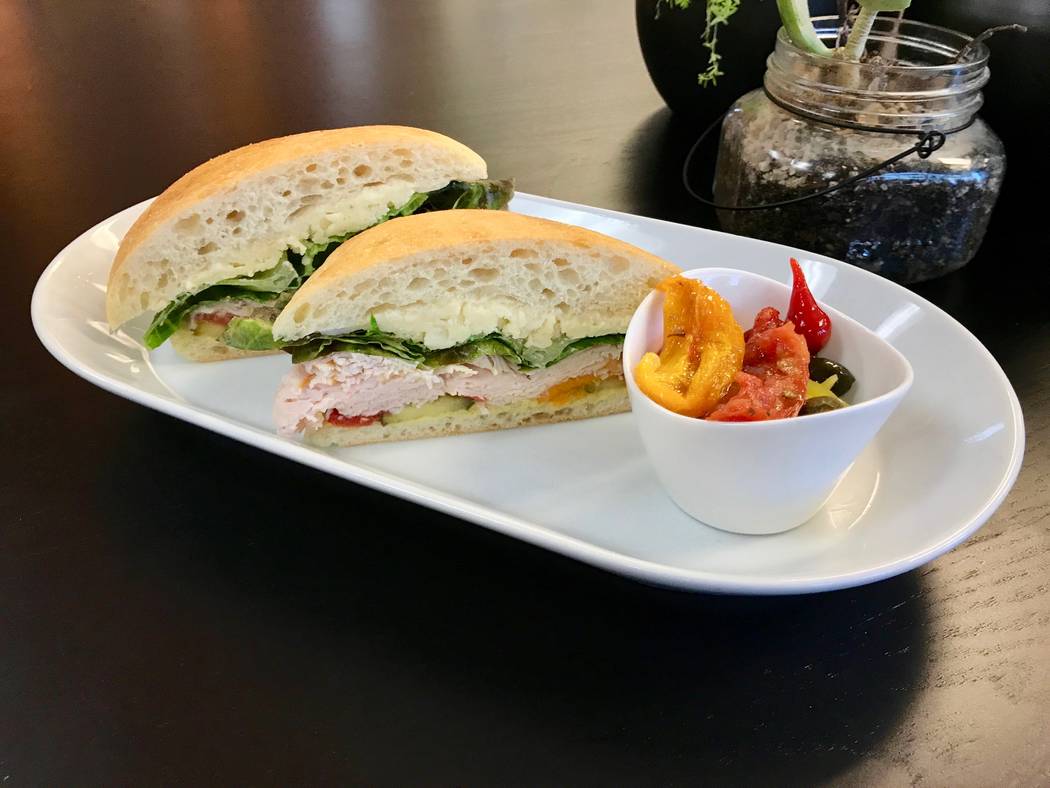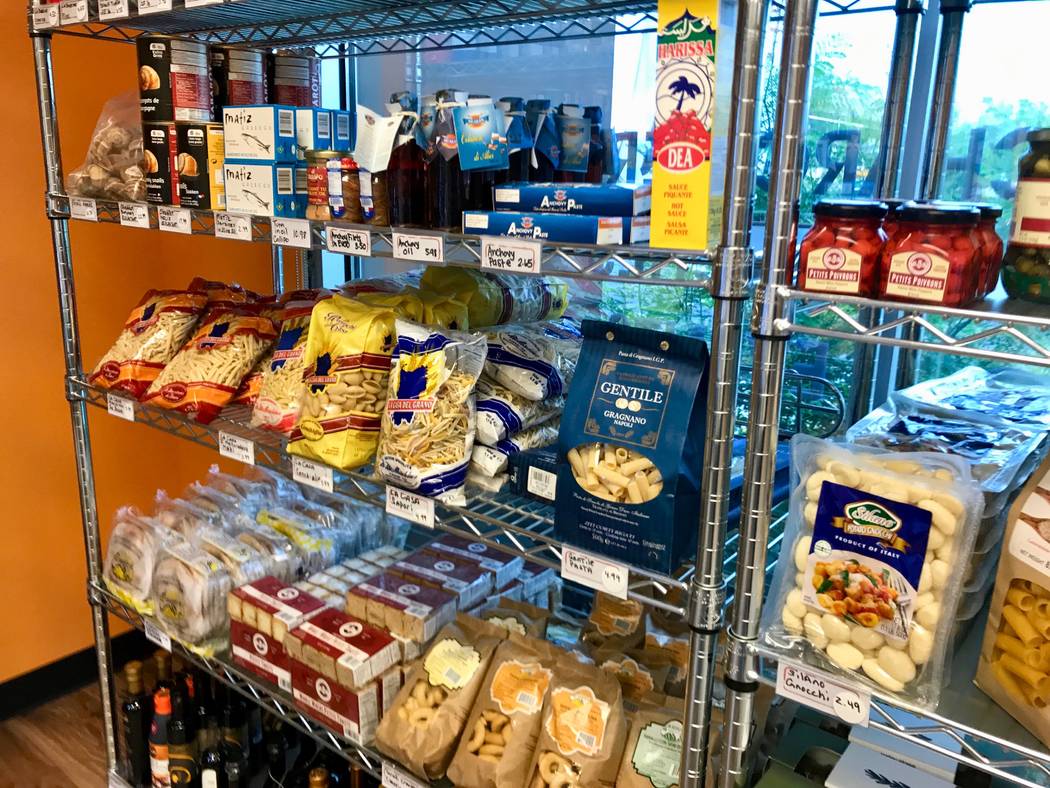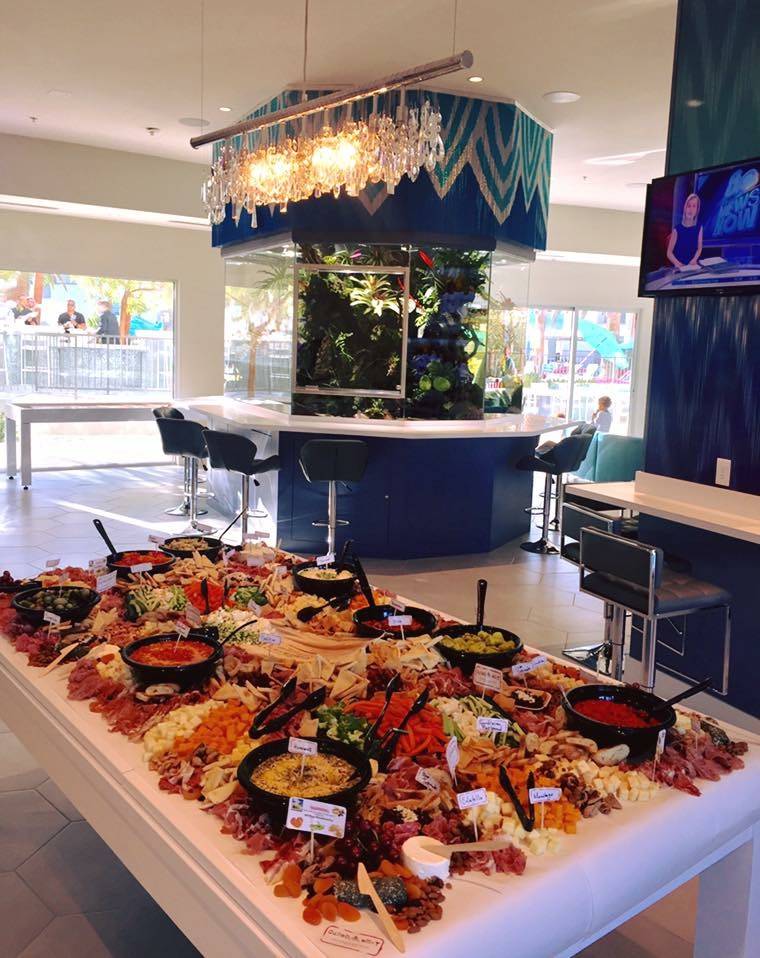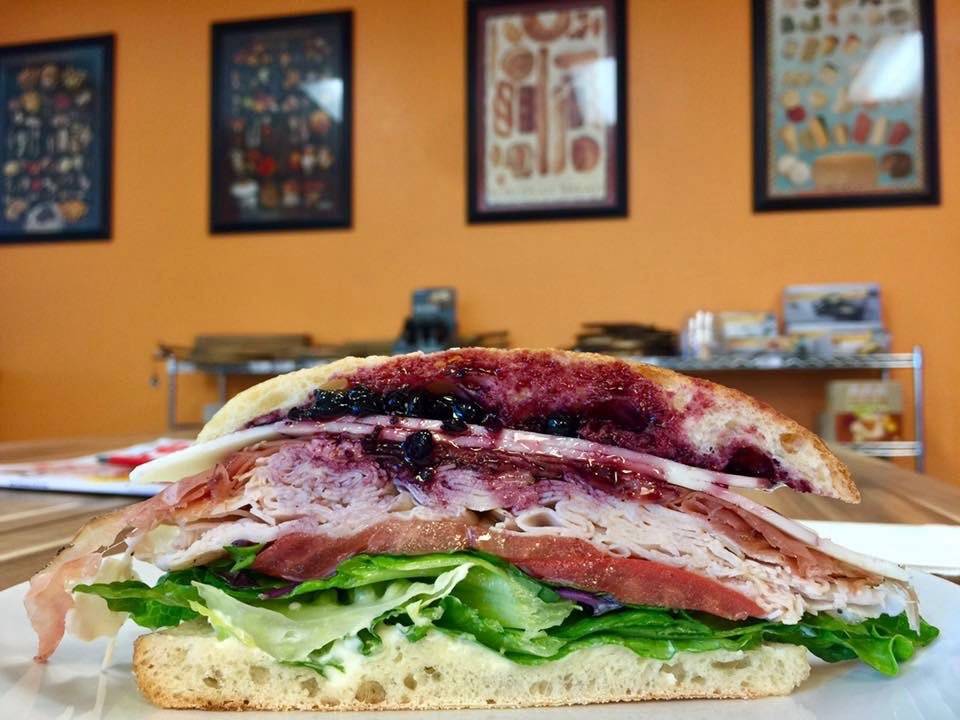 Lunchtime in the Boulder Junction neighborhood of the southwest valley has gotten a whole lot cheesier.
Cured & Whey on South Valley View Boulevard opened in October with a tight menu of hot and cold sandwiches, salads and custom charcuterie boards. The storefront deli is part of Michael Stamm's MGP Specialty Food, a distributor dealing in foreign cheeses and meats, truffles, olive oils, vinegars, salts and spices.
Sandwiches such as the truffle honey grilled cheese (with buffalo mozzarella, Savini truffle sauce and acacia honey, $9.50) and the P.B. and duck (peanut butter, Hudson Valley duck leg confit, manchego cheese and cranberry jam, $11.50) feature ingredients from MGP's attached 10,000-square-foot warehouse.
Stamm had planned to open Cured & Whey a decade ago, he said, but thought twice after the economy took a turn. With a stronger economy and a surge of Strip chefs opening neighborhood restaurants, Stamm said now was the right time.
"Las Vegas is finally, after all these years, becoming a community with neighborhood restaurants," Stamm said. He mentioned Jamie Tran's The Black Sheep at Rhodes Ranch and Andre Rochat's Andre's Bistro & Bar off of the 215 Beltway.
Stamm founded his distribution company in 1999 after leaving a career as a chef on the Strip. He said he figured he could make it as a distributor since he was already doing it on the side.
"Customers were always asking me, 'Where can I find this product?' or 'Where can I find that product?,'" Stamm said. "So I made it available to them, and I would ship it to them."
Many of Cured & Whey's products are available to the public . Shelves and freezers line two walls, and a display case up front shows off selections such as pepperoni and prosciutto, pickled olives and peppers and large wheels of cheeses from all over the world.
In another refrigerated case, customers can find frog legs ($6.50 a pound), Hudson Valley foie gras ($7.50 for a 2-ounce slice) and duck bacon ($11 per package).
The Cured & Whey menu was a team effort between Stamm and employees Rocksan Clark and Charlene Alvarado.
"It's really nice to have the freedom here to play and create," Clark said. "I mean, I literally have a warehouse at my fingertips."
Clark's creation is the popular duck Reuben sandwich with Hudson Valley duck ham, Swiss cheese, sauerkraut, Dijon mustard and Thousand Island dressing. Alvarado said her favorite creation is the watermelon feta salad. The summer favorite has watermelon, Greek feta (made from sheep and goat milk) and cucumber and is topped with a light vinaigrette.
While the restaurant's clientele started out as mainly chefs and their foodie friends, Stamm said lately there's been a steady lunch rush from those who work in the neighborhood. The restaurant has expanded its days and hours of operation and will soon roll out a breakfast menu that is set to include several frittatas.
Contact Madelyn Reese at mreese@viewnews.com or 702-383-0497. Follow @MadelynGReese on Twitter.
Cured & Whey
Where: 6265 S. Valley View Blvd., Suite K
Hours: 10 a.m.-5 p.m. Mondays-Fridays
Social media: facebook.com/curedandwhey
Michael Stamm's distribution company website: mgpfood.com
6265 S. Valley View Blvd, Suite K Las Vegas, NV 89118