Dim sum restaurant with famous San Francisco lineage opens in Chinatown
Updated November 21, 2023 - 6:52 am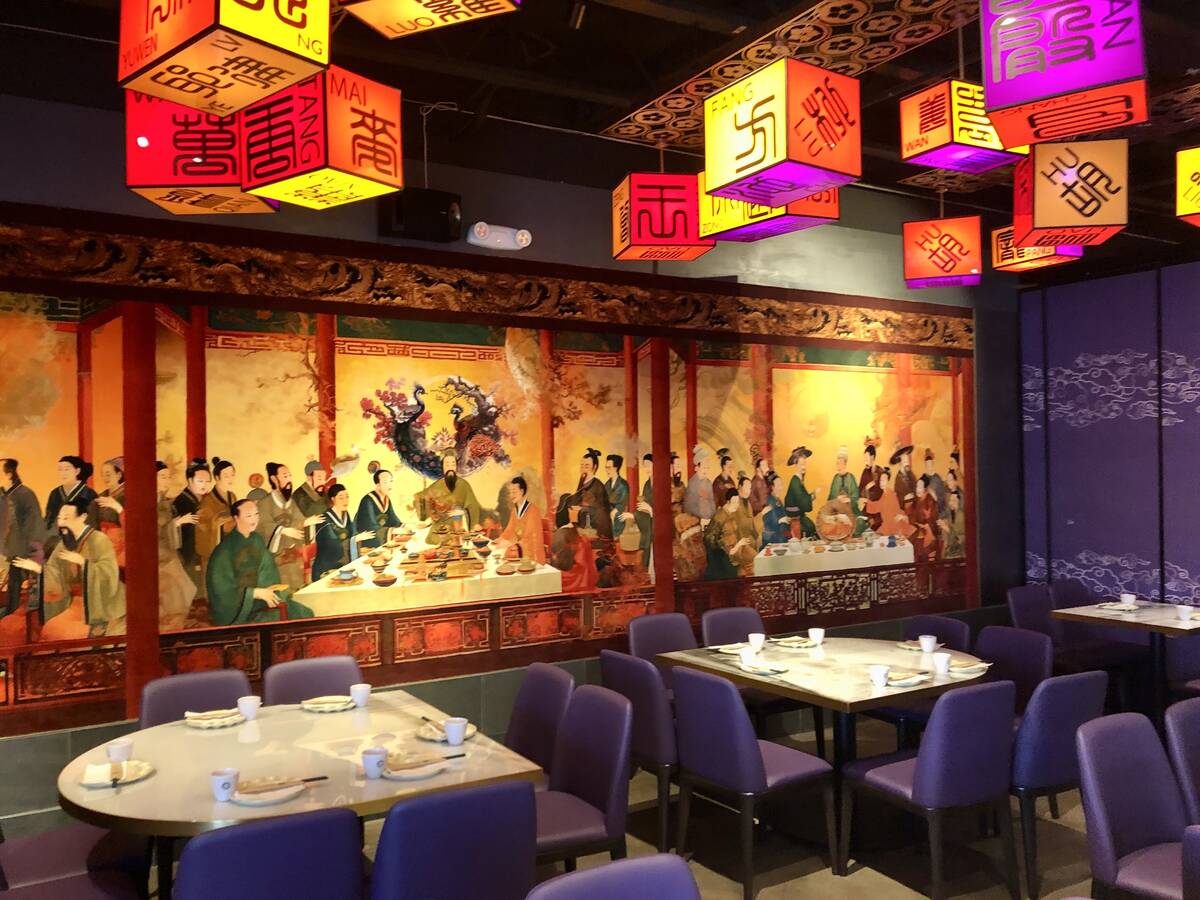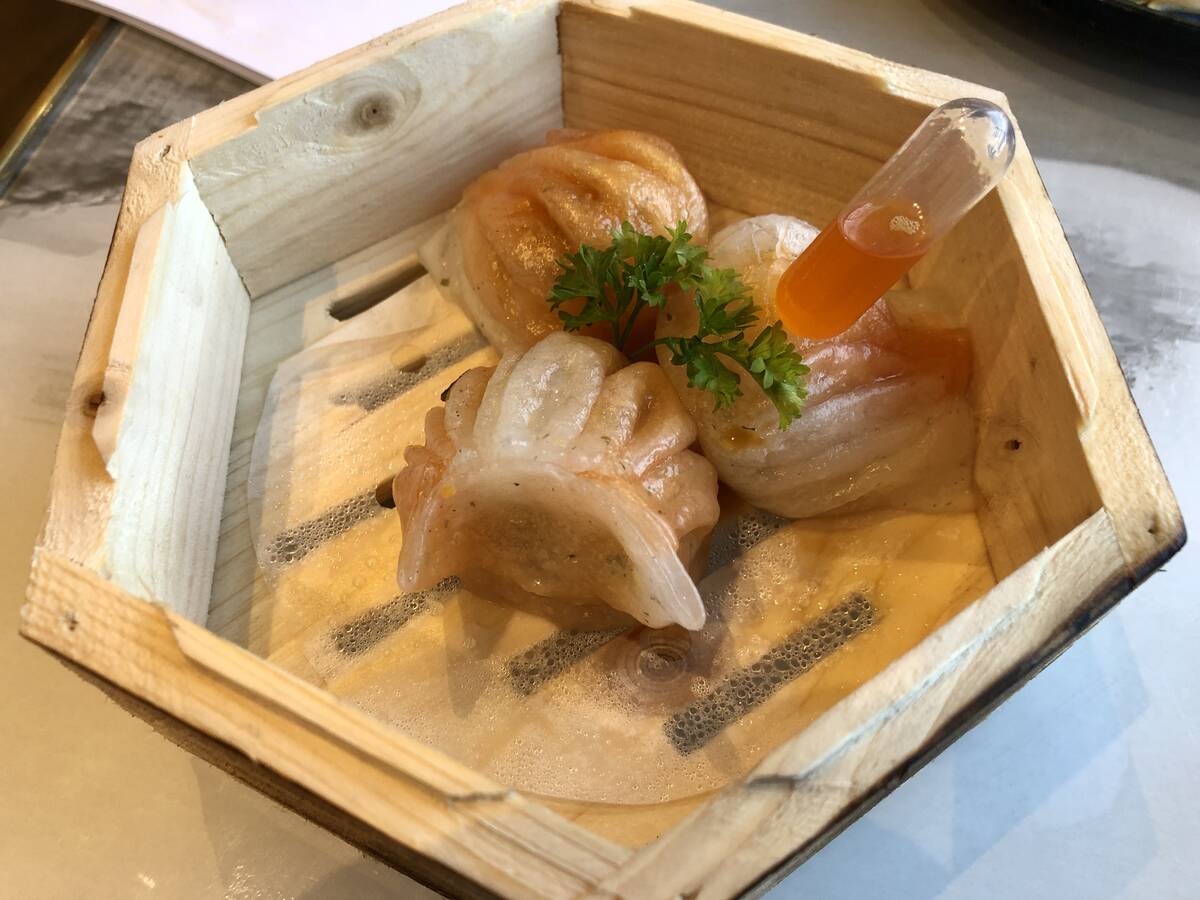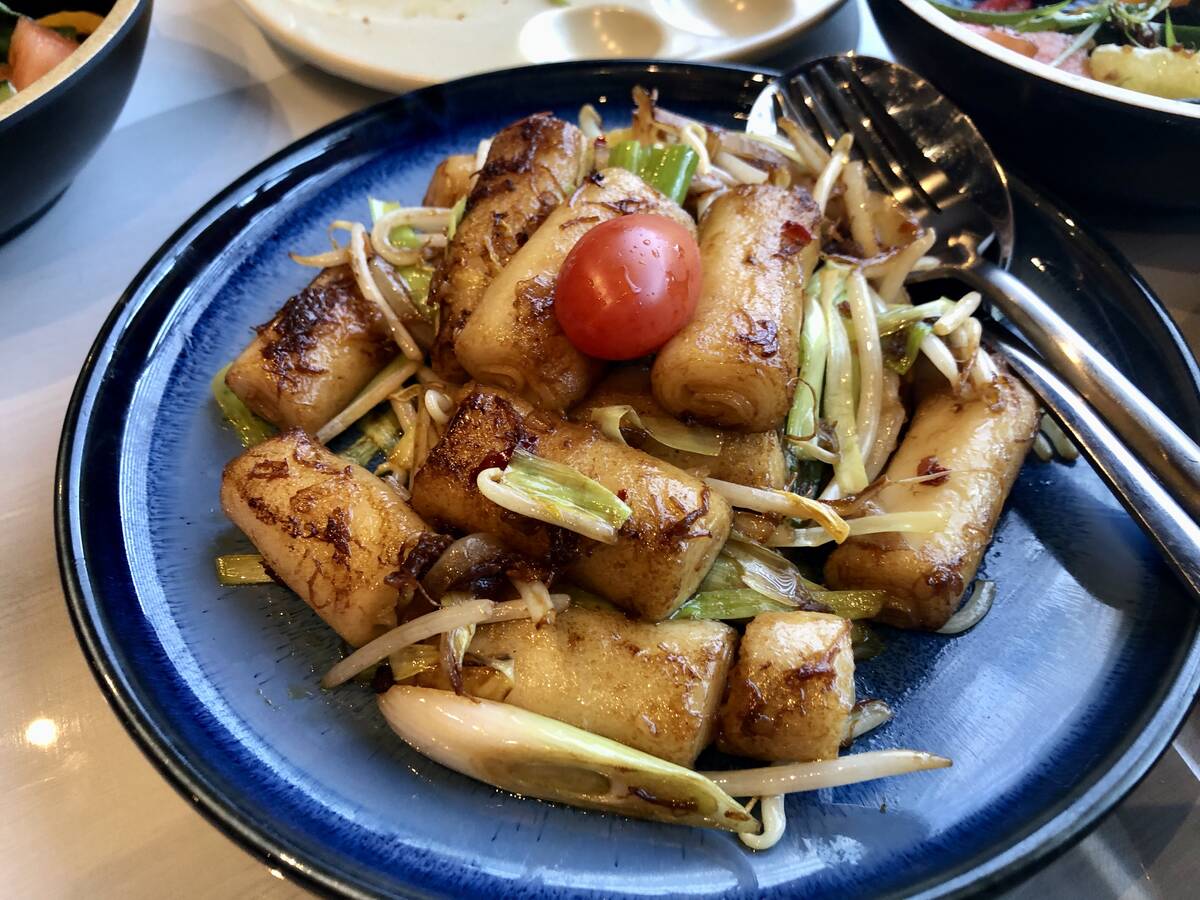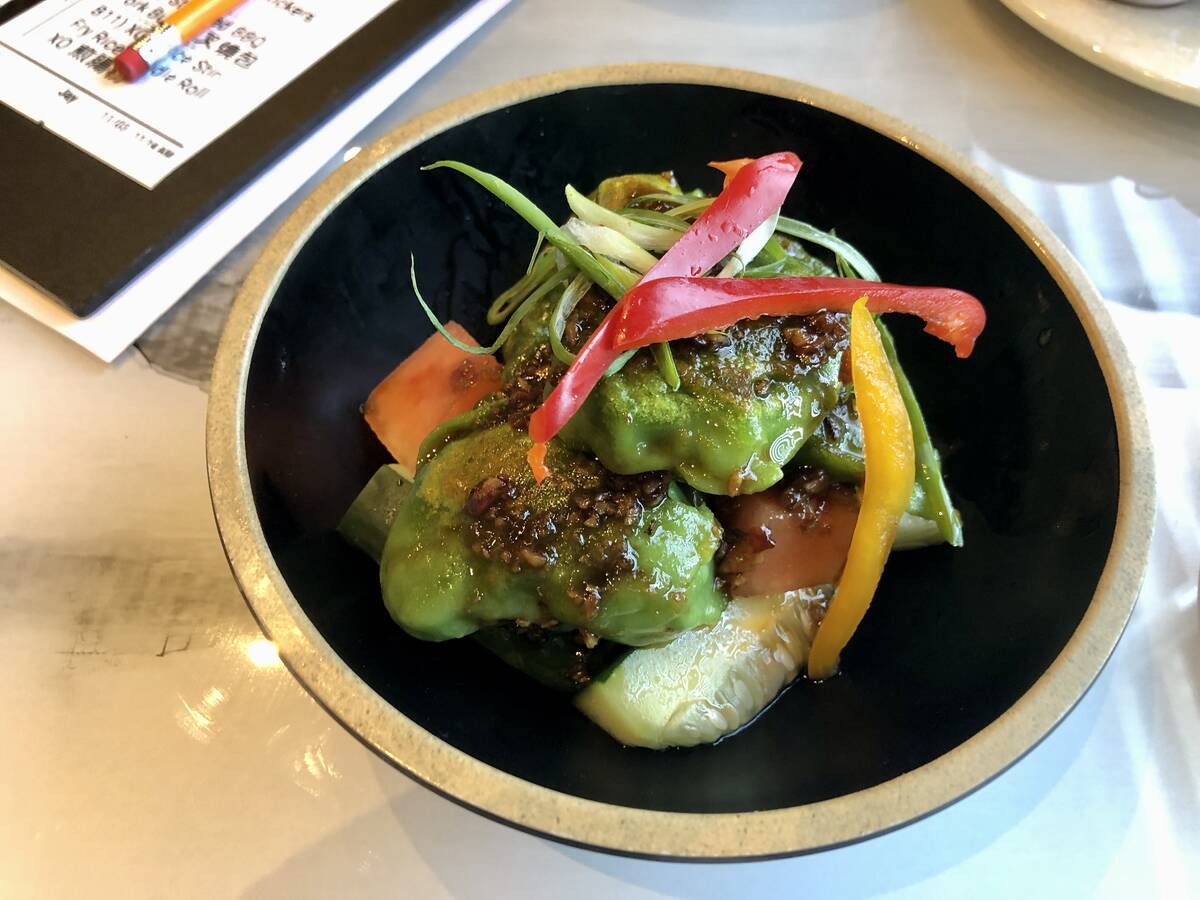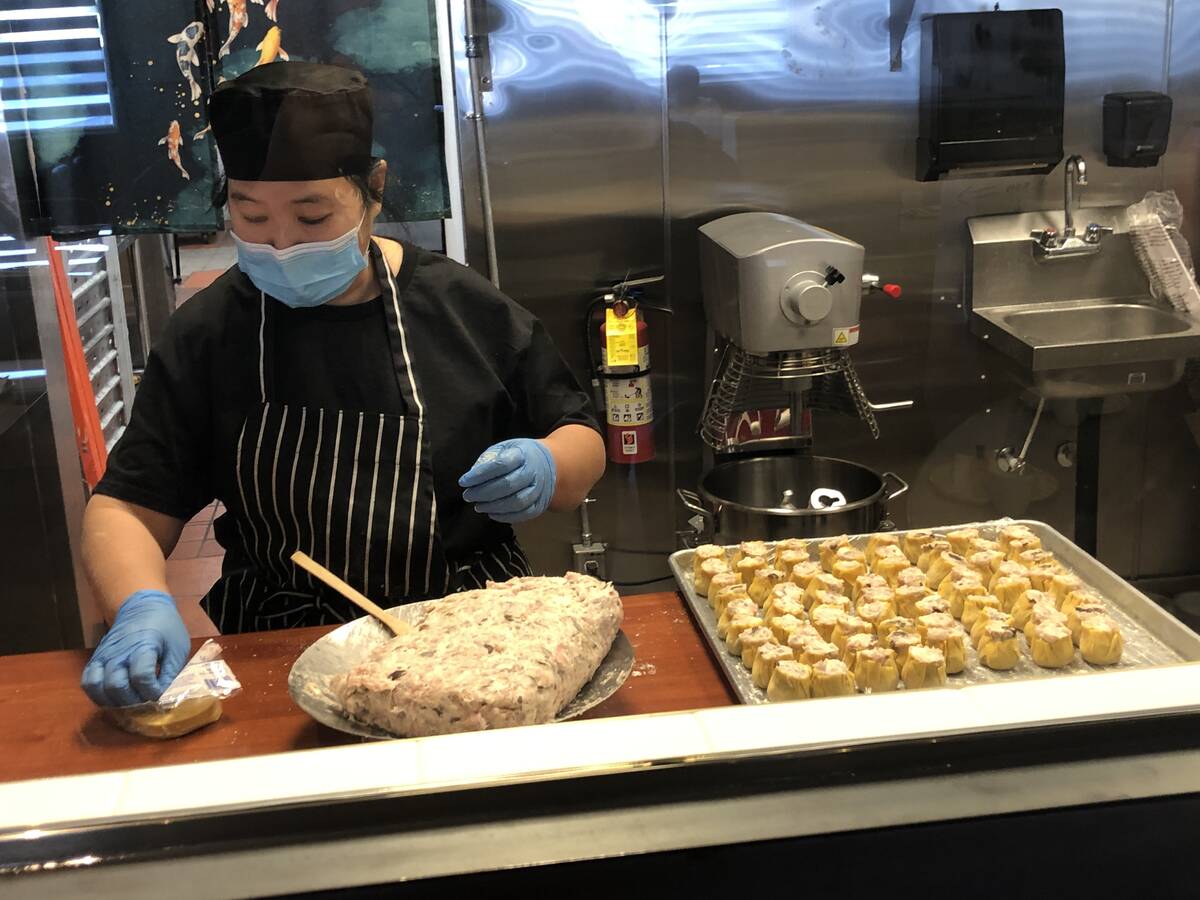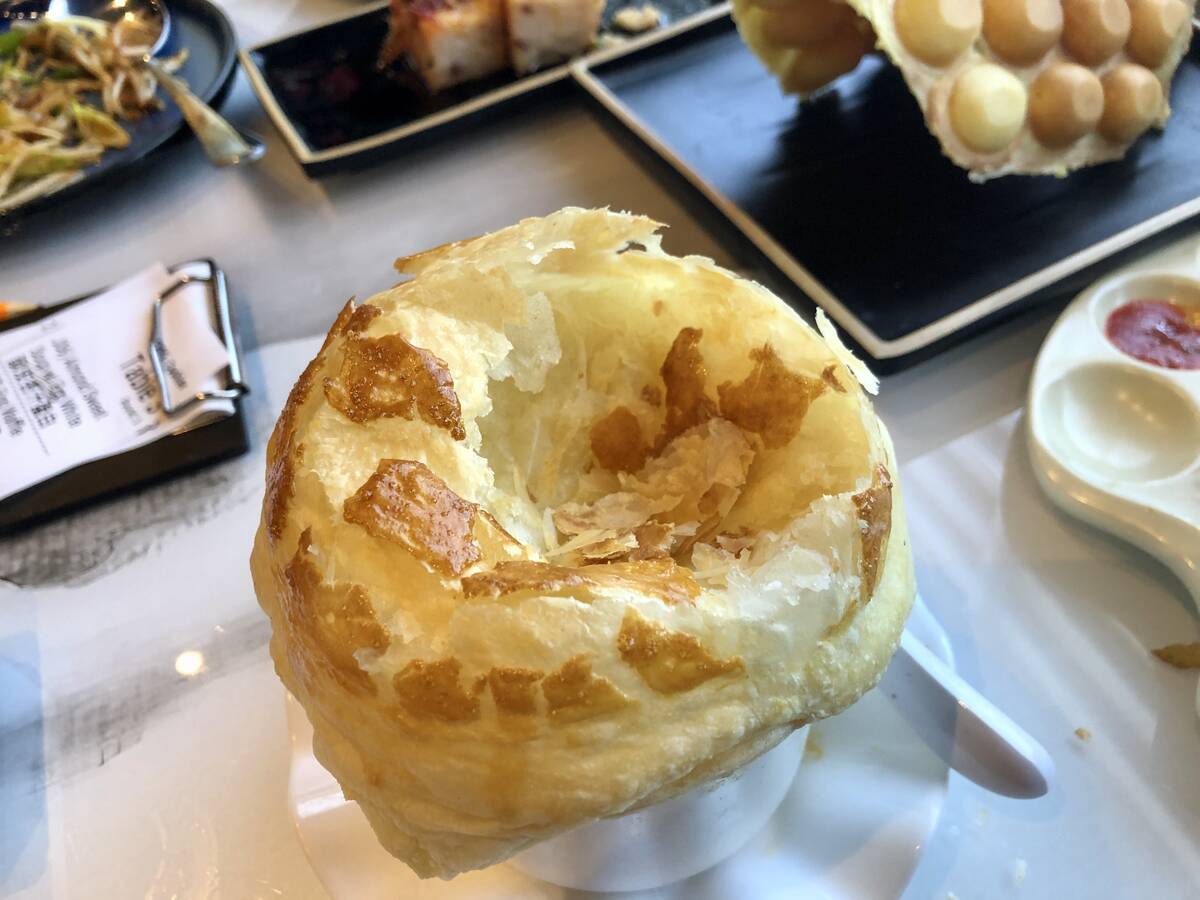 Dim sum — like pizza or barbecue or whether a hot dog is a sandwich — ranks among those culinary topics that invite spirited opinion. In Las Vegas, that lively dim sum discourse now includes Palette Tea Lounge, which just opened in the old Joyful House Chinese Cuisine at 4601 Spring Mountain Road, in Chinatown.
Palette arrives with serious dim sum cred: Its owners also own the Koi Palace, Dragon Beaux and Palette Tea restaurants, famed for their dim sum, in the San Francisco Bay Area. Although the new Chinatown spot, like its California siblings, offers more than dim sum, it's the dim sum that will draw many diners — and their opinions.
Dumplings, elevated
And so it was the other morning as a palette of five dipping sauces — spicy mustard, sriracha, soy sauce, sweet-and-sour, cilantro — touches down at the table, representing the colors of the Palette blossom logo.
Sichuan seafood dumplings filled with shrimp and scallop are dipped first. The dumplings, their wrappers tinted green with spinach juice, sit atop cubed watermelon, the bright sweetness of the fruit balancing the richness of the dumplings.
Har gow, a dim sum essential, arrive just after, but these har gow have been upgraded: Lobster fills their skins, and an ampule of lobster butter stock — for injecting into the dumplings — comes along in the steamer.
Instead of black vinegar, a traditional accompaniment, slurpable xiao long bao are served with gelatinized spheres of the vinegar.
Lanterns above, fish below
Colorful lanterns bearing simplified Chinese characters populate the dining room of Palette Tea Lounge. A mural of a Chinese courtly scene proceeds along one wall. Along another wall, a mural shows a sweep of misty coast rendered in black-and-white ink. Mosaics of swimming koi, set into the floor, flow past the kitchen.
Across from the entrance, cooks shape dim sum in a glass-fronted prep area. The other morning, siu mai are being made; a tray holds ranks of the golden ruffled pork and shrimp-filled dumplings.
Buns, rolls, soup
It's not siu mai that appear next but char siu bao, the barbecued pork buns that, even at very good dim sum restaurants, are often not made from scratch. But these are: light, puffy, steaming, with a sweet-savory cache of char siu.
Rolls of wide rice noodles strike the perfect balance between weight and tenderness; they're stir-fried in smoky and gently spicy XO sauce. Radish cakes, soft on the inside and fried lightly crisp on the outside, are also spiked with XO Sauce.
The dim sum outing finishes with almond sweet soup covered by a poof of pastry. You break the through the pastry to spoon up the warm soup below.
The opinion on this dim sum? Excellent.
Contact Johnathan L. Wright at jwright@reviewjournal.com. Follow @JLWTaste on Instagram and @ItsJLW on X.