Dinner benefit to aid Las Vegas farmer's markets organizer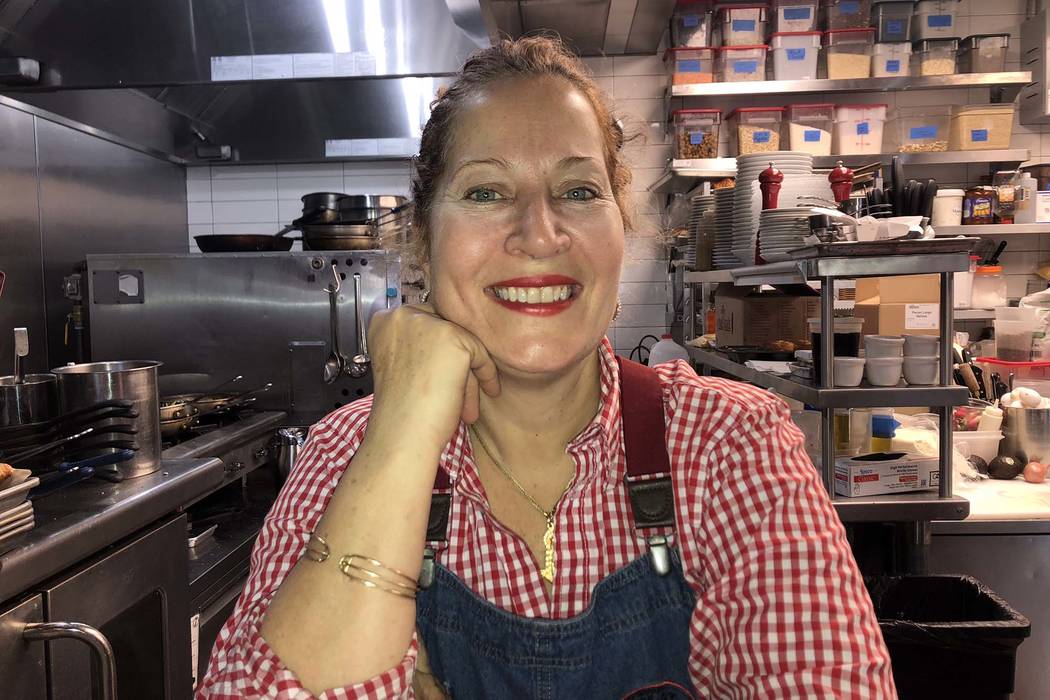 Rooster Boy Cafe's Sonia El-Nawal will host a pair of dinners at the Lakeside Event Center on Dec. 14 and 15 to aid Kerry Clasby in her recovery from California's Woolsey Fire.
Clasby, known as the Intuitive Forager, has organized several Las Vegas farmer's markets and helped bring the products of hundreds of small family farms to kitchens on and off the Strip. Tragically, a farmhouse and several other structures on the farm she leases in Malibu, California, were destroyed in the recent wildfire.
"We lost one truck, one delivery truck, three containers full of all of the stuff we use for the farm, the seeds that we've been collecting for a long time. All my personal stuff is gone," Clasby explained Friday at the Downtown 3rd Farmer's Market that she organizes every week.
"My office is gone. Printers, a lot of the office things. The electricity is gone. We're laying wire now."
El-Nawal says that as soon as she heard about the loss, she knew she had to get involved.
"I got up in the morning and I was like, 'Yeah, that's what we should do. Let's just eat, cook, celebrate her and help her out.' Whatever we can get is better than zero. It's a beginning forward."
To defray costs, she's turned to members of the local restaurant community to donate ingredients and time. She reports Esther's Kitchen, Sparrow + Wolf, The Stratosphere, Other Mama, Cured & Whey and Urban Seed have all agreed to donate food. And she expects some of their chefs, managers and staff will lend a hand at the events.
"It's so humbling," Clasby says of the response. "You can't believe it."
The family-style meals will be available from 6:30 p.m. to 10 p.m. on both evenings, priced at $75 per person.
"The menu is very pop-up," El-Nawal promises.
"It'll be like a big 'Chopped,' basically. It's a buffet meal, both pastry and food, family-style eating."
The Lakeshore Event Center is located at 2620 Regata Drive in the Desert Shores community.
Contact Al Mancini at amancini@reviewjournal.com. Follow @AlManciniVegas on Twitter.