Downtown favorite Eat to open Summerlin location
Updated June 9, 2017 - 11:15 pm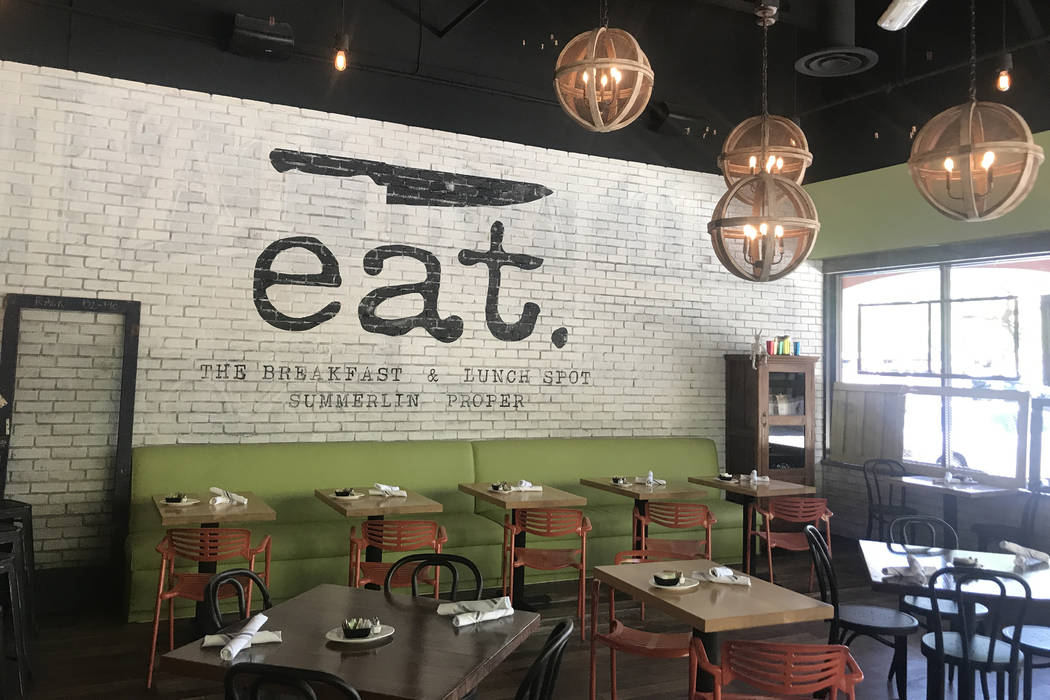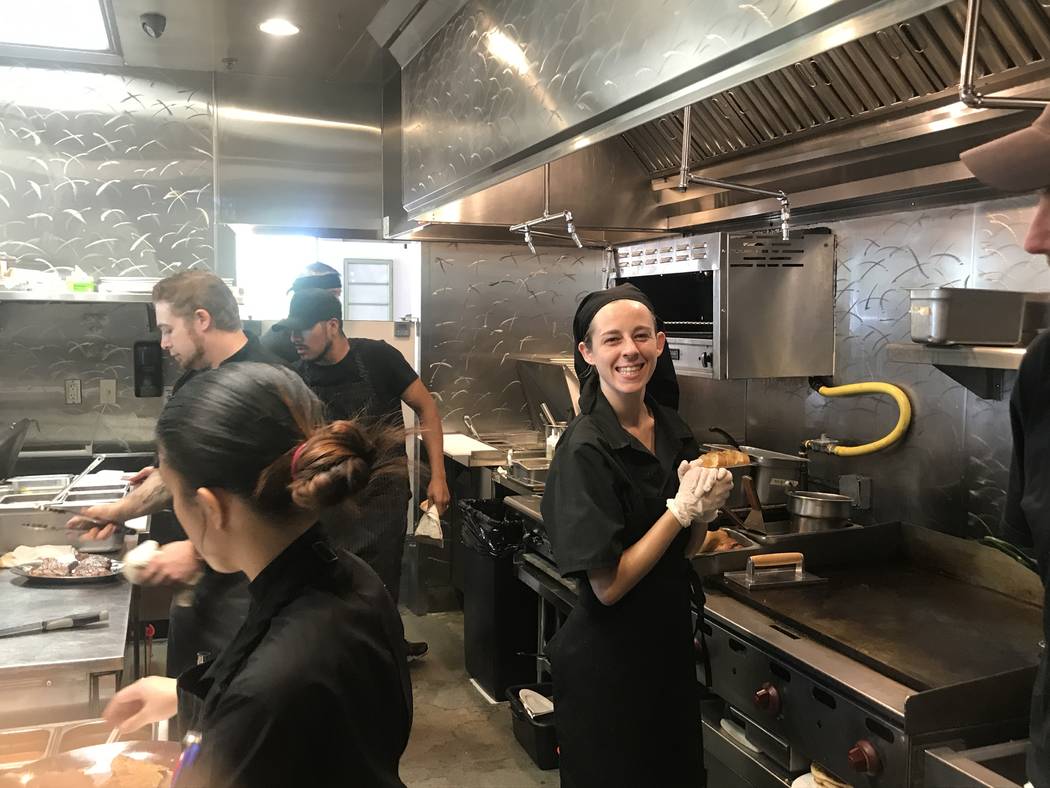 Summerlin will get it first taste of pioneering downtown chef Natalie Young's cuisine when Eat opens its second location there Monday.
The new restaurant is at 1910 Village Center Circle in a space that was previously home to Jacques Cafe. But Young has given it a complete makeover. The eclectic decor features recycled pieces of the deconstructed old furnishings, thrift shop finds and other personal touches — like a listing on the wall of Young's favorite words of wisdom, minus the profanities that often accompany them.
This will make three local restaurants for the Young, a veteran of fine dining and large resorts. In addition to the downtown Eat, she operates the fried chicken and Chinese spot Chow on Fremont Street. From here, she's looking to take her food to other cities. In fact, this weekend the chef will travel to Venice, California, to look at a space.
"My goal is to have five Eats," she says of her long-term dreams. "I like Venice. I like Denver. I like Tucson and Detroit."
Young has come a long way in a short time. About five years ago, she was considering leaving Las Vegas when downtown businessman Michael Cornthwaite introduced her to Tony Hsiesh, hoping the Zappos chief and downtown champion could convince her to stay. Eat was one of Downtown Project's early restaurant investments and became the first DTP endeavor to pay off its startup loan.
The chef says she's still amazed by all that's unfolded.
"I never thought in a million years that I'd open my own restaurant, let alone three," she insists. "So for me, it's unbelievable. And every day I treat it like that. I watch and baby and nurture my places of business because I don't take it for granted. This is a gift."
The menu at the Summerlin location, overseen by head chef and Wolfgang Puck alumnus Aaron Cousineau, will start off identical to the one on Carson Avenue. That means a combination of standards (granola, cinnamon biscuits, grilled cheese), more adventurous dishes (huevos motulenos, truffled egg sandwiches, shrimp 'n' grits overloaded with bacon and eggs) and vegetarian options (steel-cut oats with cinnamon-roasted apples and sugared pecans, tofu scramble, assorted salads). But Young says she's hoping the menu will expand over time.
"In maybe a month," she predicts, "we'll look into adding some steak and eggs and some interesting brown rice kimchi and a lightly cooked boiled egg and pickled radish, sauteed greens, just some interesting (stuff)."
Other plans for the future include making use of the large outdoor patio section, which is currently empty. But everything, of course, is dependent on how Summerlin denizens respond to Eat's proven downtown appeal.
Contact Al Mancini at amancini@reviewjournal.com. Follow @AlManciniVegas on Twitter.