Downtown's Carson Kitchen looking to expand outside Las Vegas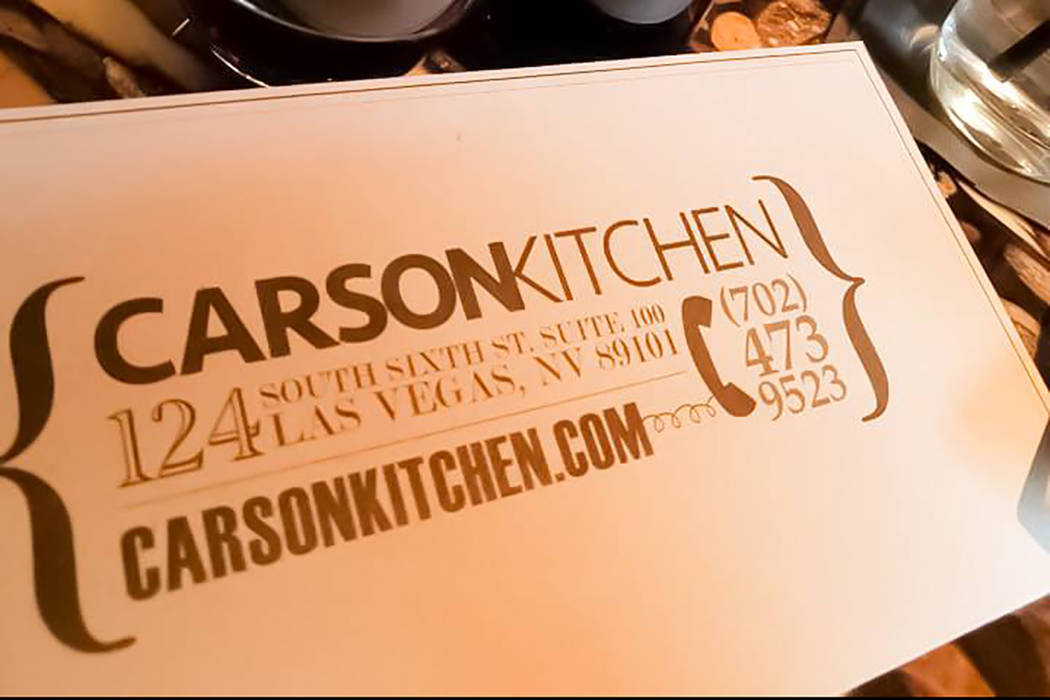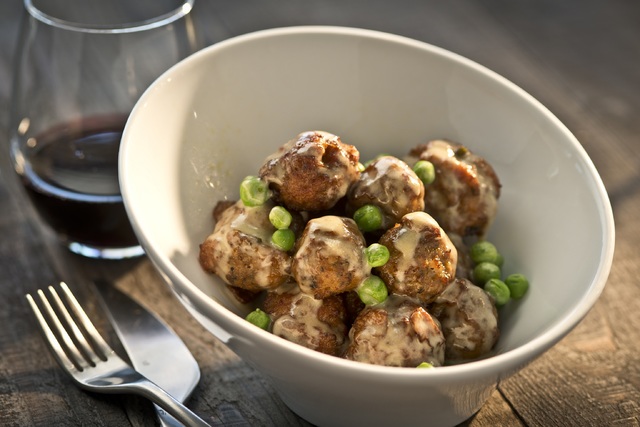 Downtown hotspot Carson Kitchen is looking to expand outside of Las Vegas, but without the involvement of founding chef Kerry Simon's family.
According to the late chef's friend and business partner Cory Harwell, a letter of intent was signed a few weeks ago to create a Carson Kitchen just north of Atlanta, and he's eyeing a dozen more possible locations. The new restaurants will not, however, be associated with Simon.
Carson Kitchen was the last restaurant Simon opened before his death. Since he lost his battle to multiple system atrophy in 2015, it had been owned and operated by Simon Hospitality Group, a partnership between Harwell and Simon's three brothers. Harwell bought out the family members this year. He has formed a new company — Eleven Hospitality Group — with prominent downtown businessmen Tony Hsieh, Fred Mossler and Keith Glynn, "with the express intent (being) to take Carson Kitchen and make it a national brand."
Harwell assures Simon's fans, however, that his downtown legacy will be preserved.
"While Simon Hospitality Group may no longer be in existence, the presence of Kerry Simon will remain," he says. "As part of the buyout, we still have the ability to use his name and likeness at this restaurant only, in perpetuity. So Kerry Simon himself is not going anywhere. The mural of him, the spirit vibe and feel of his favorite restaurant, are not changing in the slightest bit."
Kerry's brother Scott Simon will remain Carson Kitchen's executive chef "for the foreseeable future."
Since Simon's death, the restaurants he established in Palm Springs, Chicago and the Dominican Republic all closed their doors after the contracts with the hotels that housed them expired. Henderson's Standard & Pour, which he had helped plan and opened after his death, closed suddenly last June after being open less than a year. As a result, Carson Kitchen is the only remaining restaurant with a direct tie to the "rock 'n' roll chef."
Contact Al Mancini at amancini@reviewjournal.com. Follow @AlManciniVegas on Twitter.