Downtown's PublicUs plans expansion with beer garden, training space
December 29, 2015 - 3:46 pm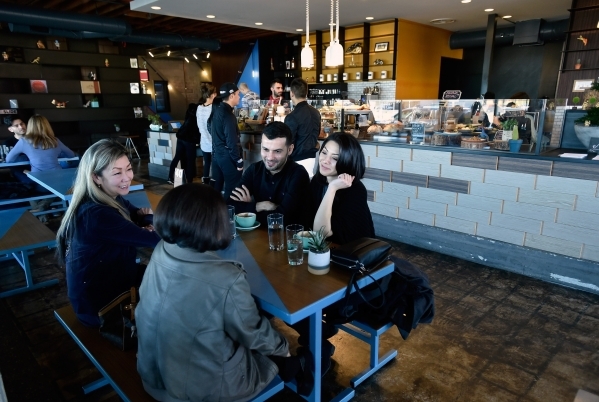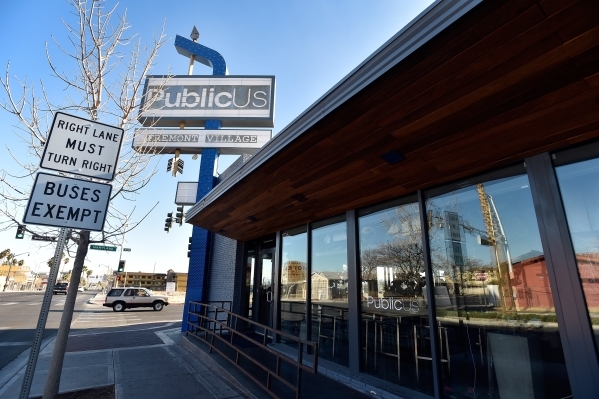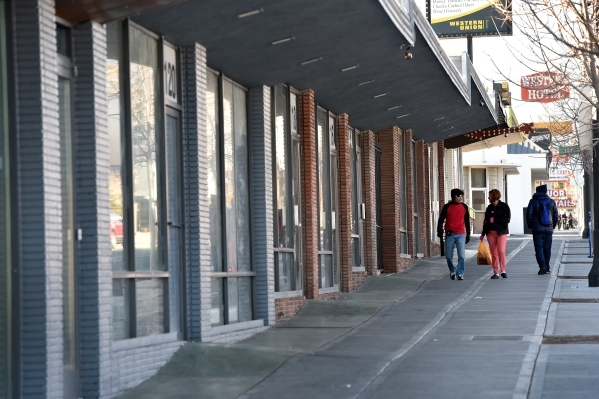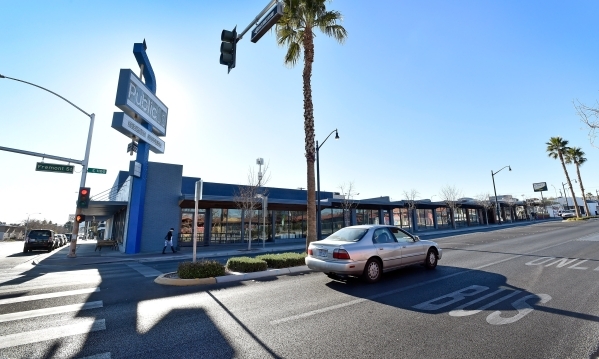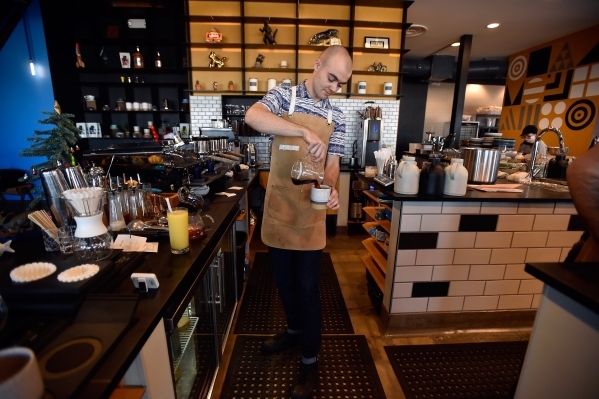 In the past two years, a stretch of downtown Las Vegas from touristy Fremont Street Experience to gritty Maryland Parkway has seen high-profile openings such as Container Park, The Venue events center and Natalie Young's Chow restaurant.
But across from the closed, fenced-off Travelers Motel at Fremont Street and Maryland Parkway, the stylish PublicUs coffeehouse that anchors a string of modest storefronts is quietly planning an expansion in a neighborhood struggling to rebound.
PublicUs, owned by American Gaming Systems executive Kimo Akiona, opened in March. It is adding a beer garden in the breezeway behind the storefronts while turning a next-door storefront used for storage into a training facility for aspiring baristas.
"It's giving the neighborhood a face-lift," said customer Lizeth Fernandez, visiting PublicUs with family and friends Monday.
PublicUs plans to sublease a storefront next to the training space, said Cole McBride, its director of hospitality who finished second in the national barista championships last year.
"It has to be the right person and the right fit," McBride said Monday afternoon.
The storefronts collectively refer to themselves as Fremont Village, and they're slowly catching a ride on the gentrification train along the Fremont corridor, fueled in part by Zappos CEO Tony Hsieh's Downtown Project.
PublicUs is known for its coffee, sandwiches and brunches, which range from a $7 waffle dish to fried chicken for $14.
Fremont Village has no financial ties to Downtown Project, Hsieh's $350 million redevelopment initiative that has bought Fremont corridor properties. Real estate owner Dave Charron owns the storefronts.
Besides the 3,300-square-foot PublicUs, the other tenants are Legal Wings, a legal document courier business that has been there for about 10 years; Downtown Tattoo, which moved in a few years ago; and Family Foods Market at the corner of Fremont and 11th Street.
Charron said a barber is moving into the unit at 1112 Fremont St.
"When Downtown Project had the 30-person layoff, that hit us. But things will eventually get better. We're now in the area where we're expected to be and things are going to get better. Downtown Project has brought in a lot of hype," Charron said.
"We're like anyone else. We hope it can be a little faster," he said. In other Fremont Street and area changes:
— The Venue at 750 Fremont St., which opened in October across from Container Park, plans to unveil a rooftop mixology-focused bar in February and a comedy club in April.
— A beauty salon called Bombshell is opening in the Downtown Project's former Window space on the ground floor of the Ogden, where Downtown Project tours used to start. Bombshell, one of the project's small-business investments, is at Las Vegas Boulevard and Ogden Avenue. Downtown Project holds the master lease on the Ogden's ground floor.
— Some of the Big Rig Jig outdoor artwork has arrived. Downtown Project plans to have the famed artwork installed at its proposed Fergusons Motel redevelopment retail-office project at 1028 E. Fremont St. The pieces are being stored in a lot next to the Hydrant Club.
"We currently don't have a time frame for the Big Rig Jig or the Fergusons Motel project, but the design team is in the process of working on a plan for installation of the Big Rig Jig," Downtown Project spokeswoman Maria Phelan said this week.
Contact reporter Alan Snel at asnel@reviewjournal.com. Find him on Twitter: @BicycleManSnel