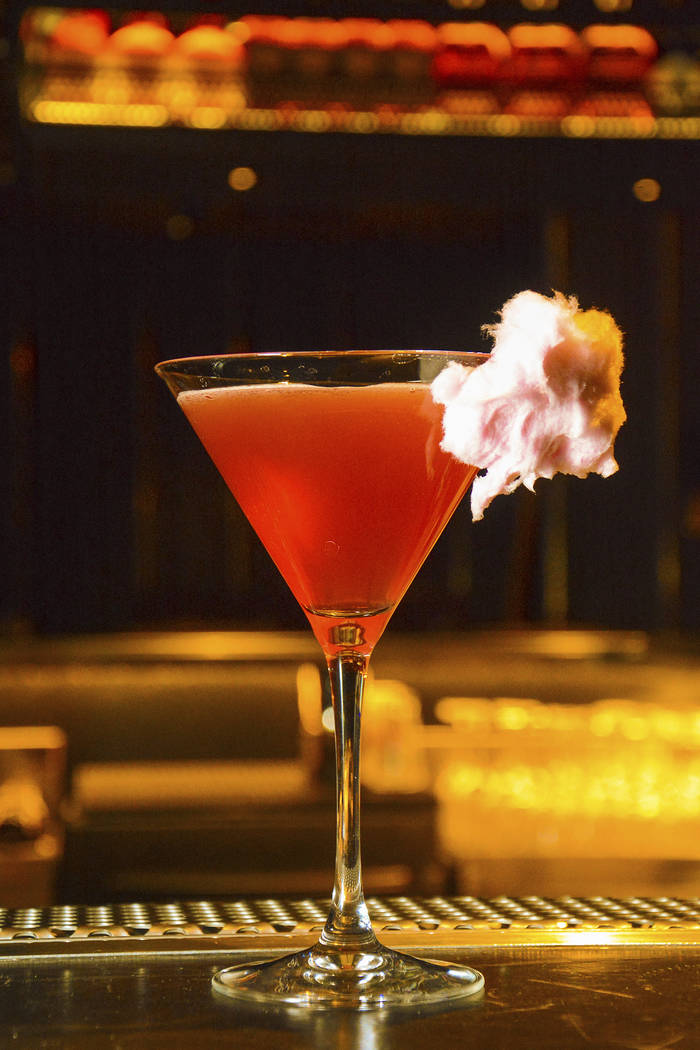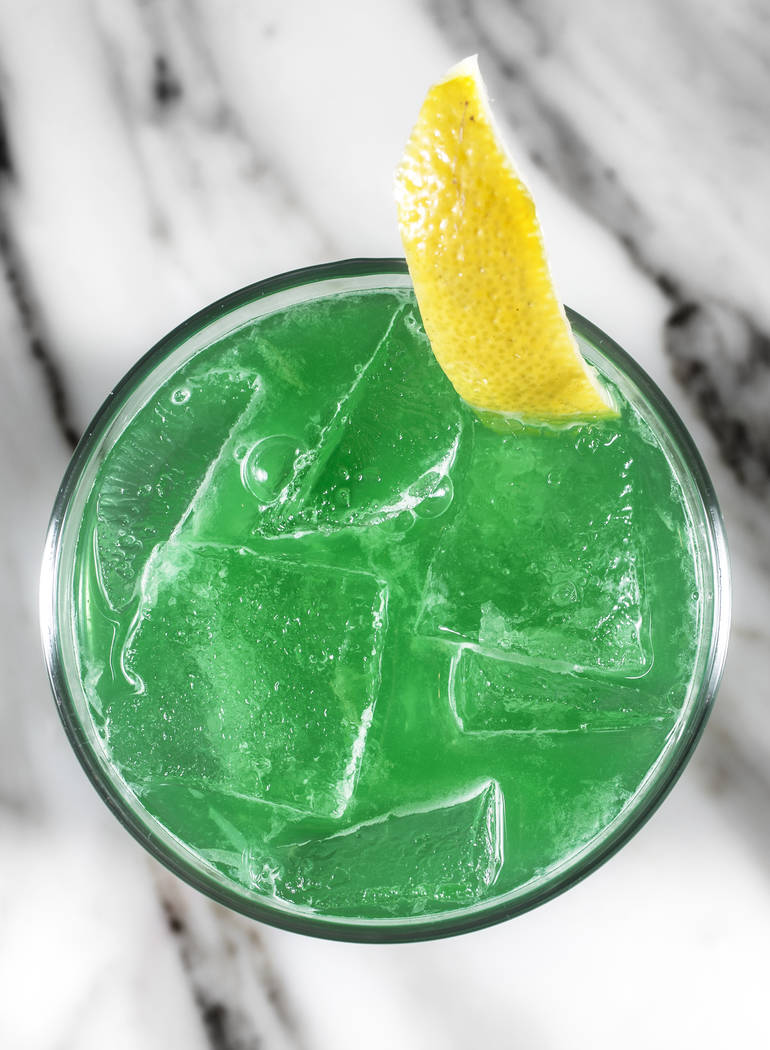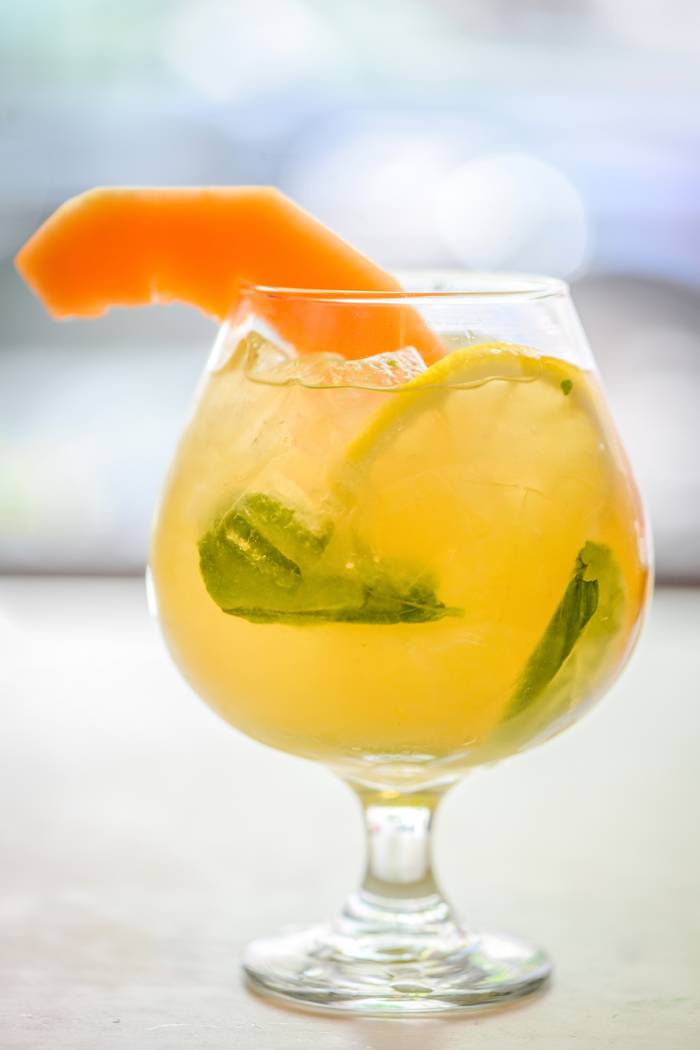 It will be a weekend of rainbows and parties, with Las Vegas Pride running from Friday through Sunday. In the spirit of both, we offer you an opportunity to drink the rainbow with cocktails from bars throughout the valley. And for those who don't want to visit all of these spots, we've even provided the recipes so you can make a batch wherever you are.
Red (with a touch of pink)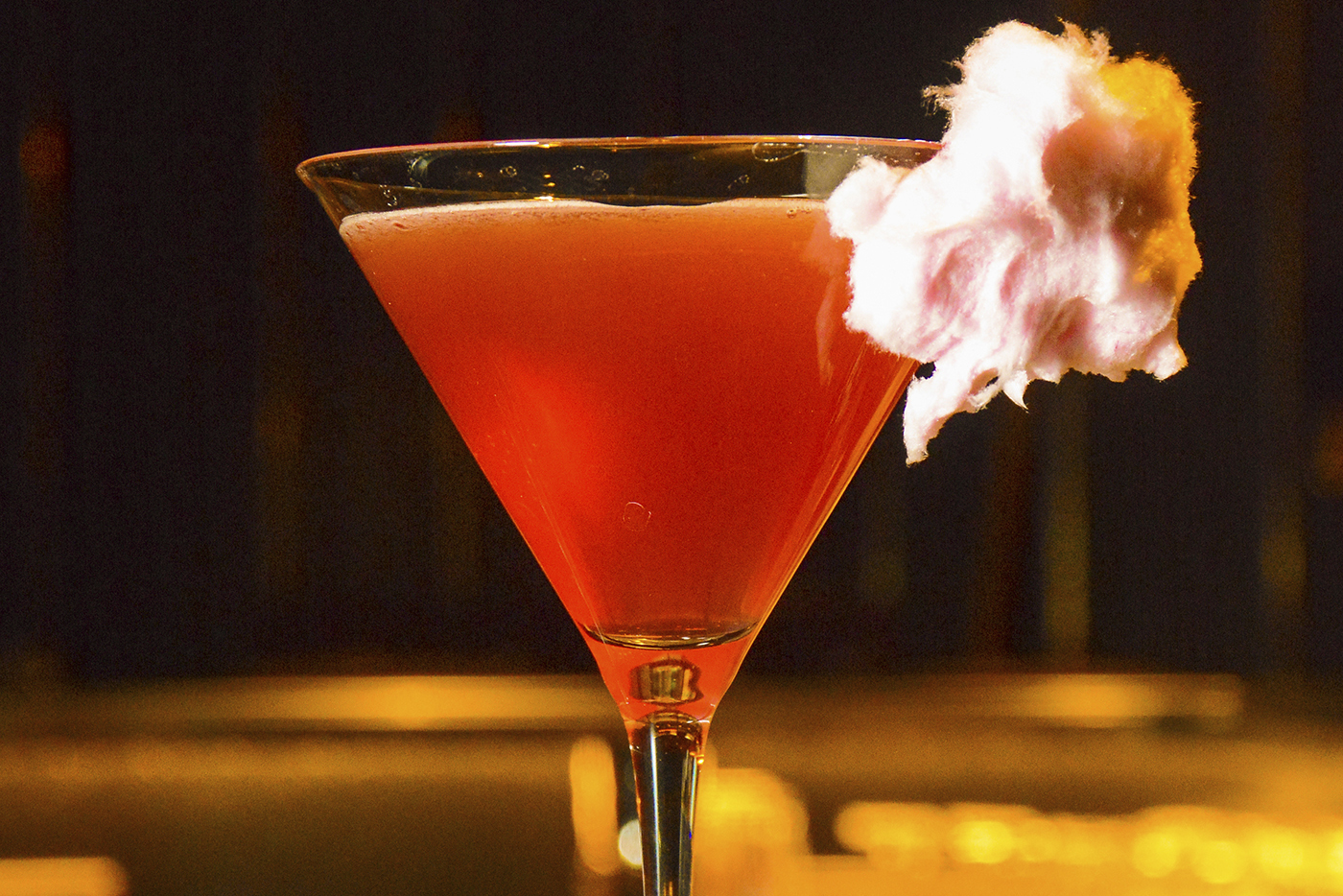 Magic Mike
2 ounces fresh lemon sour mix
1/2 ounce Giffard elderflower syrup
1 1/2 ounces raspberry-infused Born and Bred vodka
Sparkling rosé
Cotton candy for garnish
Mix first three ingredients; top with sparkling rosé and garnish with cotton candy.
MB Steak, Hard Rock Hotel
Orange
Fratello
1 1/2 ounces Absolut Raspberri
3/4 ounce lime juice
3/4 ounce simple syrup
1/2 ounce Aperol
Lime wheel for garnish
Mix all ingredients and shake with ice. Strain into a martini glass and garnish with lime wheel.
Pasta Cucina, Boulder Station
Yellow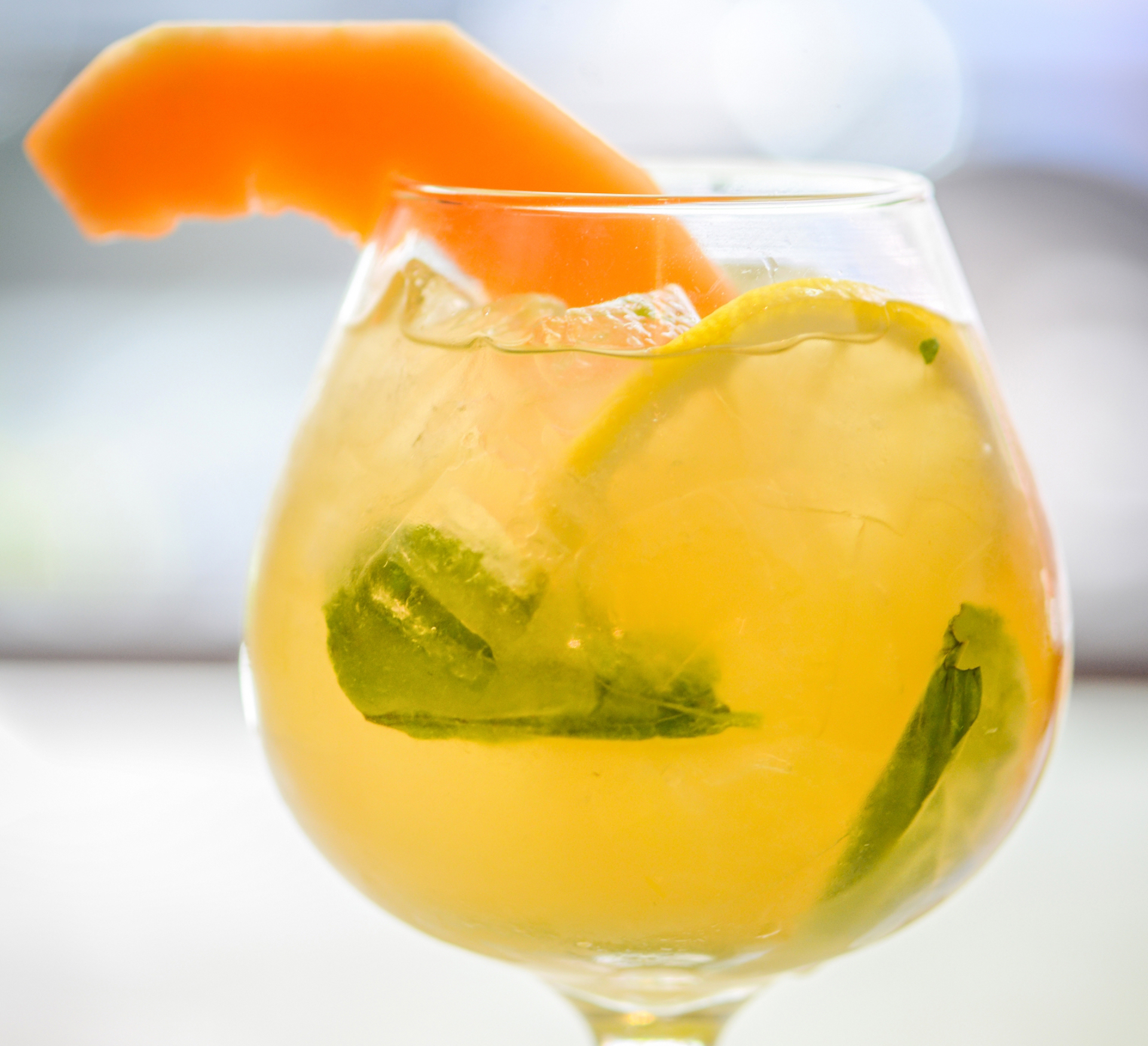 Molto Italiano Sangria
4 750-ml bottles Trebbiano wine
3/4 cup cantaloupe syrup
3/4 cup lemon juice
1 3/4 cups Cinzano Bianco
1/4 cup peach schnapps
3/4 cup simple syrup
16 orange wheels (about 1/8 inch thick)
16 lemon wheels (about 1/8 inch thick)
16 lime wheels (about 1/8 inch thick)
25 basil leaves
16 half-moon crescents of cantaloupe (about ¼ inch thick)
Mix all liquids together and put in pitcher with fruit and garnishes. Pour into large wine glasses over ice, making sure to spoon the garnishes into the glasses.
Carmine's Italian Restaurant, The Forum Shops at Caesars
Green
Green River
2 ounces Bushmills original
3/4 ounce honey syrup
3/4 ounce lemon juice
2 dashes Angostura aromatic bitters
1/4 ounce blue Curacao
Lemon wedge for garnish
Mix all ingredients except Curacao. Shake with ice and strain into an old-fashioned glass. Float Curacao on top and garnish with lemon wedge.
Jack's Irish Bar, Palace Station
Blue
Walter White
Lime twist
1 tablespoon egg whites
1/2 teaspoon lime juice
1/2 teaspoon lemon juice
1 teaspoon superfine sugar
1 1/2 ounces Empress 1908 Gin
1 spritz club soda
Rim coupe glass with lime twist (using green side). Shake egg whites until frothy; add citrus juices and sugar and quickly shake. Add gin and shake with ice, strain into glass and spritz with club soda.
Morel's, Palazzo
Violet
Lychee-Raspberry Bellini
2 ounces puree base (recipe follows)
3 ounces Champagne
Flowers for garnish
Combine base and Champagne in a plastic pitcher; stir once, pour into Champagne flute and garnish with flowers.
To make puree base: In a blender, mix 14 ounces lychee puree, 1 1/2 ounces fresh raspberries, 1/2 ounce elderflower cordial and 1/3 ounce fresh lemon juice and puree until smooth; strain through a fine-mesh strainer.
Jean Georges Steakhouse, Aria
History of the Rainbow Flag
The most widely recognized symbol of gay pride, the Rainbow Flag, was created by Gilbert Baker. First flown publicly at San Francisco's Gay Pride Parade in June of 1978, it offered an alternative to the pink triangle, which had originated in Nazi Germany, but was reclaimed in the '70s by gay activists.
"I didn't even think twice about what the flag should be," Baker said in a PBS documentary excerpted on his official website. "A rainbow fit us. It is from nature. It connects us to all the colors, all the colors of sexuality, all the diversity of our community."
The original flag had eight colors: pink, red, orange, yellow, green, turquoise, blue and purple. They were intended to represent sex, life, healing, sun, nature, magic, serenity and spirit, respectively. When Baker began mass producing the flags, he originally ran out of pink material — reportedly the most expensive. That color was left out of the "commercial" version, as was turquoise, which allowed the flag to retain an even number of stripes.
In 1994, to commemorate the 25th anniversary of the Stonewall Riots, Baker created a mile-long version of the flag that was carried through the streets of New York City.
Baker died in New York City in March at age 65. His death was marked by rainbow flags being flown at half staff around the world, including from the balcony of San Francisco Mayor Ed Lee.