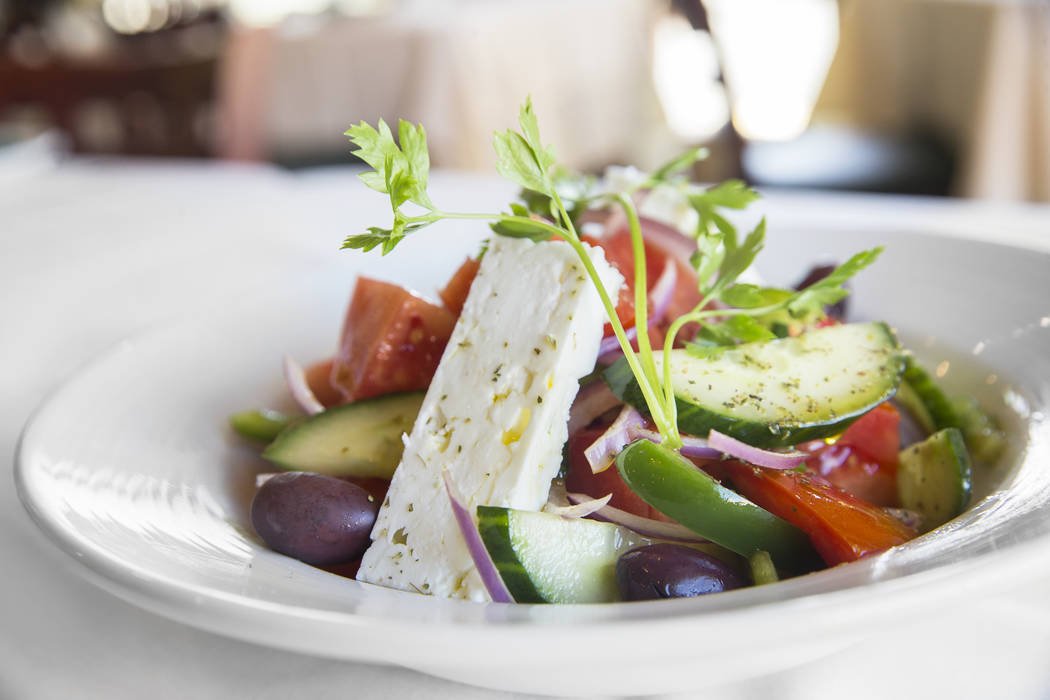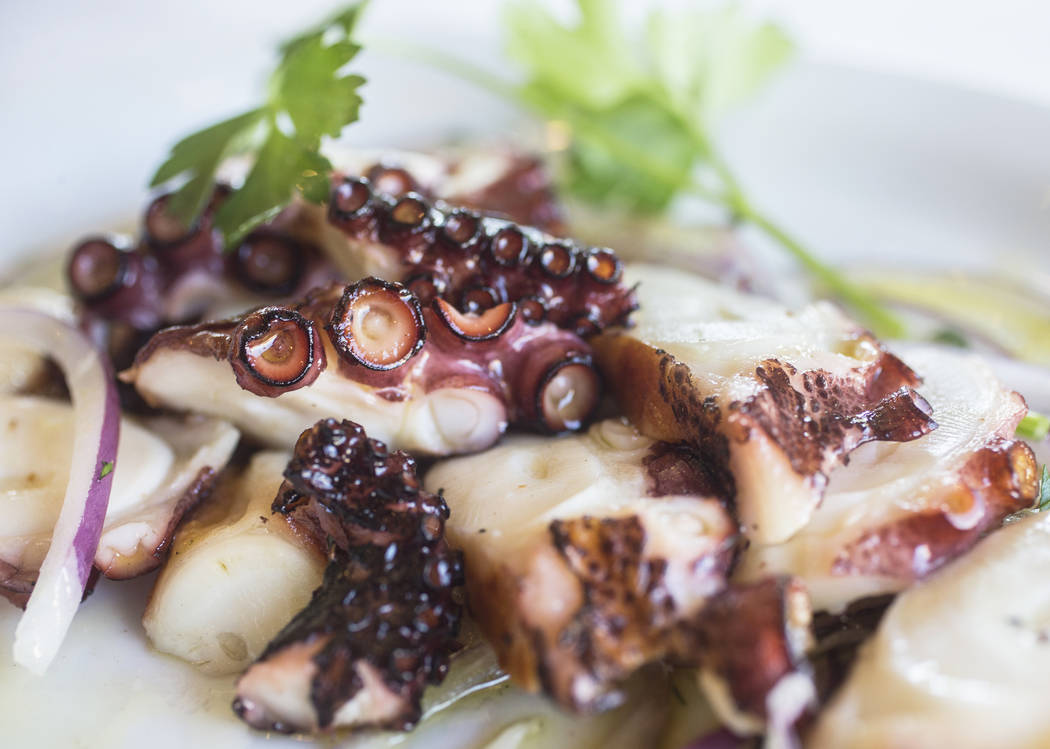 If only all tomatoes were as ruby-red, juicy and fresh-from-the-dirt flavorful as those served at Elia Authentic Greek Taverna.
An odd fixation? No; it's indicative of the restaurant's attention to detail, which is manifested not only in the food but also in the service and atmosphere.
Those perfect tomatoes were a harbinger of sorts, appearing in a starter of roasted feta ($10). The dish was clean and elemental, the tomato slices serving as the base for a slab of cheese and a drizzle of olive oil. The cheese — imported from Greece — is creamier, grassier and less salty than some feta found U.S. The kitchen could've stopped there but again the attention to detail was noticeable: the cheese was sprinkled with bits of fiery serrano pepper for bright pops of heat.
The ruby-red goodness appeared again with an entree of two souvlaki skewers ($18). Pork and chicken are available, and the server suggested trying both. Each was packed with meat that had been carefully marinated and deftly grilled so that it was moist and ultra-tender, pocked with seared spots. The tomatoes were on the side with a mound of sliced red onion, a pool of the cucumber-yogurt staple sauce tzatziki and warm, puffy pita triangles just crying to be made into souvlaki sliders. Crisp-edged and gently seasoned hand-cut potato fingers completed the plate.
Greeks have long had an affinity for lamb, and Elia's care in cooking was evident in the paidakia, or Colorado lamb chops ($36). The four, playing-card-sized chops, frenched and grilled medium-rare, had the subtle, almost sweetness of modern lamb.
The bread had been grilled lightly and was served with a ramekin of olive-oil dipping sauce.
The only slight snag was in the galaktoboureko ($7). The dessert, phyllo layered around farina custard, was slightly marred by moisture that rendered the pastry layers a little limp.
Service throughout was polished and reserved. The decor features buttery-yellow walls set off by wooden wainscoting, vintage black-and-white photographs of Greek village life, and tables set with double linens and twinkling candles. The only dissonance is the odd positioning of the restroom with an outside entrance.
Elia is dedicated to its mission; the soft music is Greek pop and all wines are Greek, with servers making suggestions for equivalents to more familiar varietals. There's no blue in sight, and although Elia serves the flaming-cheese dish saganaki, you're not likely to hear anyone shout "opa!" But make no mistake about that declaration of joy; Elia Authentic Greek Taverna is opa-worthy.
If you go
■ Elia Authentic Greek Taverna, 4226 Durango Drive (near Flamingo Road); 702-284-5599
■ The essence: Refined and polished, with laudable attention to detail.
Las Vegas Review-Journal restaurant reviews are done anonymously at Review-Journal expense. Contact Heidi Knapp Rinella at Hrinella@reviewjournal.com or 702-383-0474. Follow @HKRinella on Twitter.
Elia Authentic Greek Taverna, 4226 Durango Drive (near Flamingo Road); 702-284-5599
The essence: Refined and polished, with laudable attention to detail.